The City of Love. The City of Light. But the City of Fright? Despite its beauty and undeniable romance, when it comes to the darker side of light, Paris has plenty to offer. You just have to dig a little deeper, in some cases literally, to find it. Forget Valentine's Day; go to Paris for Halloween instead.
1. The Catacombs
When the Cemetery of the Innocents near Les Halles started to overflow with bodies it caused an unpleasant stink and health threats. The then ongoing work of strengthening streets and general building work in and under Paris offered a useful alternative to bury the dead. Named after the catacombs in Rome, this underground network of 200 miles of tunnels (pictured above) is now filled with the bones of an estimated six million people, and self-guided tours display neatly arranged bones organized by size rather than to whom they belong. Walls of skulls and miles of femurs make for an eerie display.
2. The Museum of the History of Medicine
Not in a purpose-built museum but on the top floor of the medical school of the University Descartes lies this beautiful wood-paneled and sky-lit space dedicated to some 1,500 medical objects. All were designed to improve heath, but more often than not, resemble torture instruments. There are scalpels dating back more than 2000 years, early amputation instruments, and, in the next window, prosthetic hands and arms. There is even a small side-table made from body parts, complete with various ears and a foot. A note of caution for men, whether you think that you have a strong constitution or not, try and stay away from the last window on the left. It will make your eyes water.
3. Père Lachaise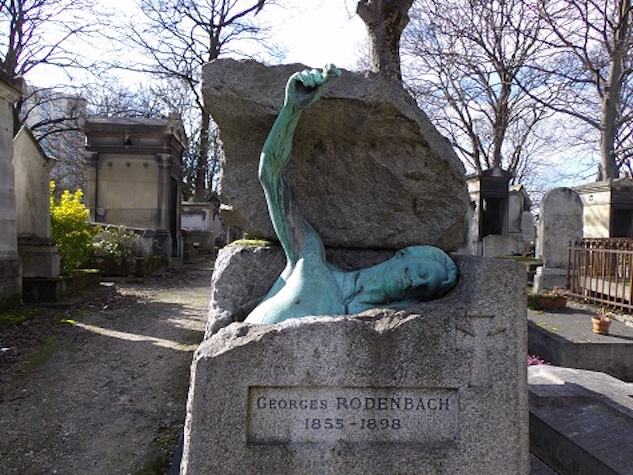 Photo by Ulrike Lemmin-Woolfrey
Père Lachaise is no doubt a pilgrimage site for many who want to worship at Oscar Wilde's grave or lay flowers at Jim Morrison's plot. You could, of course, rub the crotch of Victor Noir's bronze statue, which is supposed to have an effect on your fertility, but if that isn't creepy enough, find George Rodenbach's grave. Not much is known about the Belgian writer, but he was obviously not happy to be in a coffin for eternity. Then there is the grave of Vlad Dracul, the father of Vlad the Impaler who inspired Bram Stoker's Dracula. Vlad Dracul means Vlad the Dragon, and the grave is on Chemin du Dragon, the Dragon Path.
4. Le Musée des Vampires
This museum is just like any other—dedicated to uncovering information and exploring history—it just so happens to focus on bloodsucking creatures. To see a mummified cat, paintings by murderers, and the autographs of every actor who's every played Dracula, book a tour of this unique collection.
5. The Louvre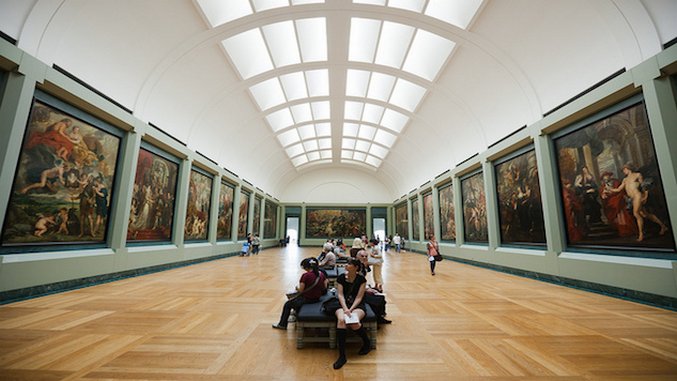 Photo by Chris Waits CC BY
Believe it or not, your beloved Louvre is haunted, and you can see why (literally). If you enter through the pyramid and go down the escalator to the Sully wing, you will find yourself in the remains of an ancient medieval fortress—in particular, the dungeon. It's not uncommon for visitors to capture a mysterious spirit on film. It doesn't hurt that one of the worst religious massacres in history—St. Bartholomew's Day Massacre—began at the Louvre.
Ulrike Lemmin-Woolfrey is a travel writer and guidebook author currently based in Paris.