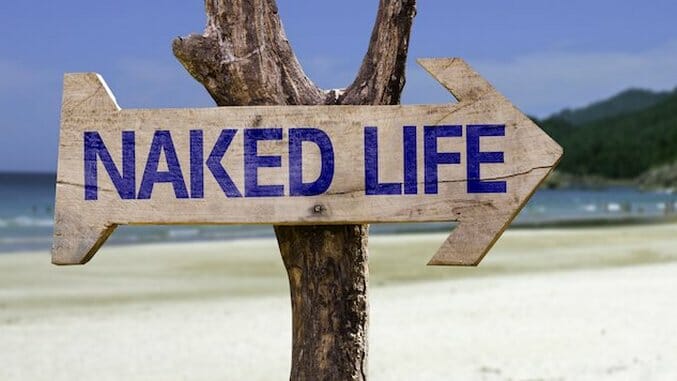 Summer is the season for vacation and if, for you, that means vacating your clothes and strutting your stuff in front of strangers, so be it. You do you. While not as prevalent as in Europe, nude beaches are well represented in the states. But unfortunately, not all of them are immune to the creep factor. With that in mind, we present the top non-creepy beaches where you can feel the freedom of nude sunbathing without having to worry about a non-sanctioned naked selfie showing up on your Instagram feed.
Haulover Beach
Miami, Florida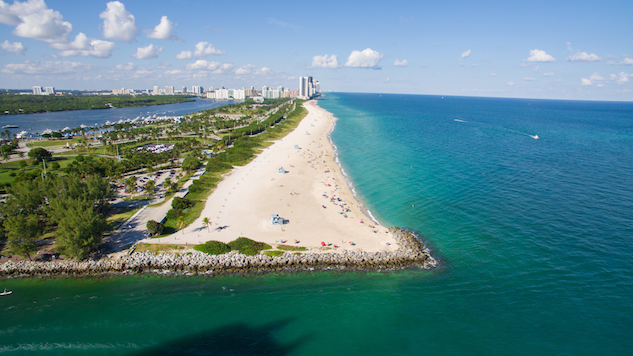 Photo by Miami2you/Shutterstock
While South Beach is known for its glitz and glamour, the northern edge of Miami Beach is famous for its nudity. Haulover Beach, the largest public nude beach in America thanks to its million-plus visitors per year, is about as nice as a nude beach experience gets with pristine sand, non-judgmental lifeguards and even food stands with nudies politely lined up to grab a bite to eat. Like most nude beaches, you'll find all types of bodies and ages here—heavy on the old leathery types but a stray model-quality body or two is not unheard of either. The best part is how normal it all seems, with nude families playing around in the surf and nude sunbathers nonchalantly chatting on their cellphones. It almost makes you wonder what all the fuss is about. After a few hours here lost in nudie bliss, putting on your clothes when you leave is the part that starts to feel weird.
Black's Beach
San Diego, Calif.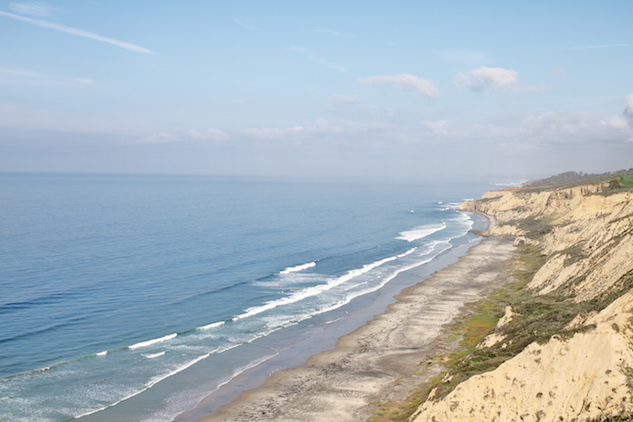 Photo by thierryt/Shutterstock
The first and at one time only public nude beach in the U.S. in the mid-1970s, this iconic nudie location just north of San Diego is one of the largest and most beautiful in the country. The downside is it's also one of the most difficult to access, with four access routes all of which require either a steep climb or a long hike to reach this secluded area beneath the bluffs of Torrey Pines State Natural Reserve. The payoff is an empty natural oasis where activities such as nude sand sculpting, nude snorkeling and nude bird watching are not out of the question. Black's Beach is also known as a surfer's paradise, if you want to try your hand at some naked surfing—but be warned, there is an added danger here not only to due to strong currents but also the possibility of encountering stingrays and landslides.
Collins Beach
Sauvie Island, Ore.
You don't need to be on the ocean to be at a nude beach. You can also get naked on the river. Such is the case at Collins Beach on Sauvie Island, located about 30 minutes north of Portland on the Columbia River, where you'll find a laid-back, family-friendly congregation of clothes-less folks on a placid one-mile beach surrounded by farmland and a large fish and game reserve. Popular with Portland locals since at least the 1970s, Collins also helps "Keep Portland Weird" with a massive alien-looking abandoned boat covered in graffiti that locals call the UFO. You can gawk and snap pics at the otherworldly beached spaceship all you like but, as with any nude beach, taking photos of nude sunbathers is strictly prohibited without consent. Just be cool and you'll fit in fine.
North Baker Beach
San Francisco, Calif.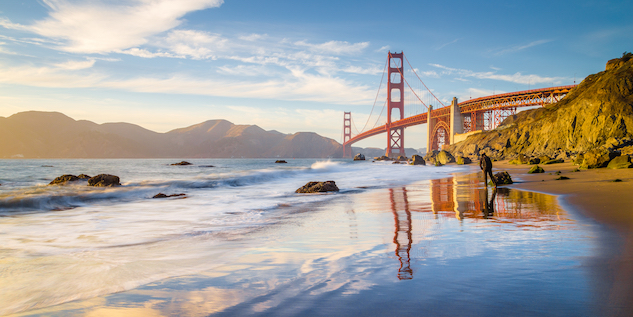 Photo by canadastock/Shutterstock
With stunning views of the Golden Gate Bridge and the serpentine cliffs that surround the natural sand dunes of the Golden Gate National Recreation Area, Baker Beach offers eye-popping scenic vistas in one of the nicest nude beaches in America. The one-mile beach features a wide variety of birds, killer sunsets and the occasional dolphin or harbor seal—in addition to a large number of naked people who congregate at the north section of the beach. Once the original location of Burning Man from 1986-1990, this famously liberal enclave of this famously liberal city is the perfect place to let your freak flag fly high. While it can get foggy at times and crowded due to its ease of access from multiple points in the city, there's an additional five nude beaches in the area that help make the Bay Area the undisputed "Nude Beach Capital of America."
Gunnison Beach
Sandy Hook, N.J.
Located less than an hour from NYC, making it the only legal nude beach near the city, the largest clothing-optional beach on the East Coast can be reached via a 45-minute ferry ride from New York on a boat called the Seastreak (for real). The popular spot attracts around 5,000 people per weekend during summer, both veteran nudies and curious first-timers enticed by beautiful views of Brooklyn and the chance to strut their stuff in their birthday suit. The best part? Alcohol is allowed here (no glass), so leave the swimsuit at home and pack a cooler instead. Despite events at the beach such as the "Nude Margarita Beach Party," the sand strip itself is a laid-back, nonjudgmental, non-loud-annoying-music spot within Gateway National Recreation Area where you're free to be whoever you want to be.
---
Jay Gentile is a world traveler and freelance writer whose work has appeared in a variety of publications including SPIN, VICE, Chicago Tribune, Thrillist and Consequence of Sound.