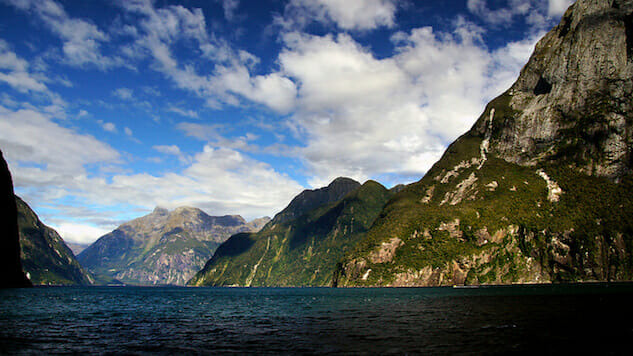 Never thought of visiting the New Zealand? Well, you might be soon. In our Breakout Role series, we take a look at places that have seen huge increases in tourism in the last few years, and try to figure out what's causing all the hype.
Kim Francis founded Black Sheep Touring Co. with her husband more than 20 years ago. In that time, she's noticed ups and downs in New Zealand's tourism market, many of which have been felt not just in the southeast Pacific, but also worldwide.
Since the company's inception, post-9/11 travel scares, the SARS outbreak and the 2008 financial crisis all stand out as notably detrimental events for international travelers, but Black Sheep has been able to remain steadfast through the years. To Francis, it's all part of what she refers to as riding "the wave of tourism," a force which—despite periods of fluctuation—has led the country to a period of booming growth.
In the time since Francis' company first started conducting tours, New Zealand has more than doubled its number of international visitors, with the number increasing from approximately 1.5 million in 1998 (the first year with available data) to 3.1 million in 2015. Additionally, things have been getting even better since then, as a record-high 3.45 million foreign visitors came to the island nation during the first 11 months of 2016 alone.

Lights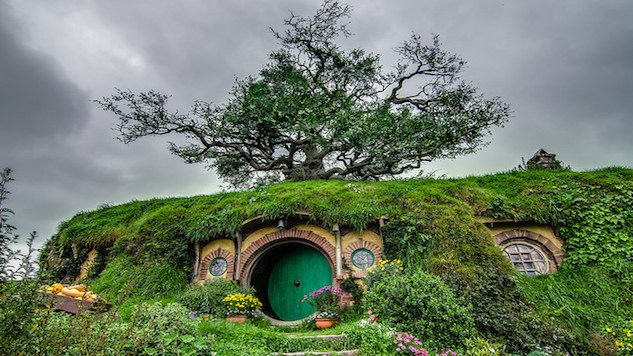 Photo: Tom Hall
As far as publicity goes, acting as the setting of six blockbuster-hit movies isn't a bad way of getting your country on the map. This is what the Lord of the Rings and The Hobbit film franchises have done for New Zealand: with the country's unreal landscapes staged as the fictional Middle Earth, the movies drew global attention to the country's natural beauty.
"Certainly the Lord of the Rings and The Hobbit—as our sales person would say—that's the gift that keeps on giving," Francis says.
Veronika Vermeulen, owner and director of Aroha Luxury Tours New Zealand, says the films played a powerful role in helping to change the demographic of the nation's tourism market. Whereas the country previously attracted a large number of adventure tourists, the New Zealand began to seem like an appealing place for families whose children had become familiar with the country as well.
That being said, hobbits alone aren't enough to create a full-fledged tourism hub—both the government and the tourism companies have been putting in major work when it comes to increasing international access to the somewhat isolated islands that make up the country. American travelers can now reach the country from, San Francisco, Los Angeles and even Houston, and China has been increasing its air access to Auckland International Airport, adding 81,000 seats per year between the two nations at the end of last year. Even Australia, despite being so relatively close in distance, had to be convinced a little bit.
"The Australians overlooked us—they didn't even consider New Zealand," Vermeulen says. "We were the little neighbor, [and Australians thought] 'what can we do in New Zealand?'"

Camera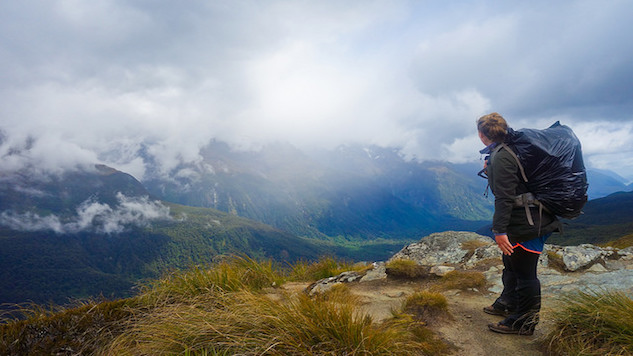 Photo: Flying Kiwi Tours
Of course, this rapid growth has brought some problems with it as well. During the high season (wintertime in the Northern Hemisphere), there is a very real hotel shortage, with developers finding it difficult to create enough accommodations to keep up with demand.
"This year we couldn't book people six months ahead for Christmas," Vermeulen says. "We couldn't get any accommodations."
Travelers aren't the only ones who suffer from this overcrowding though, as many lesser-known local hotspots have begun to see significant numbers for the first time. Francis and Linda Bridgland, the operations manager at Black Sheep Touring Co., point out that social media outlets such as Instagram have given people a way to share and find new locations.
An example of this lies in the country's extensive network of hiking trails, called the Great Walks. Due to increased tourism, native New Zealanders (known colloquially as "Kiwis") have become the minority when it comes to the famous tracks, with less than 25 percent of the trails' 2014-2015 visitors being locals. Vermeulen notes that some of these problems may be the result of cultural differences, as many Kiwis have a comparatively higher standard when it comes to crowd size.
"For us when there is a beach and there's ten people, we go up to another beach," Vermeulen says.

Action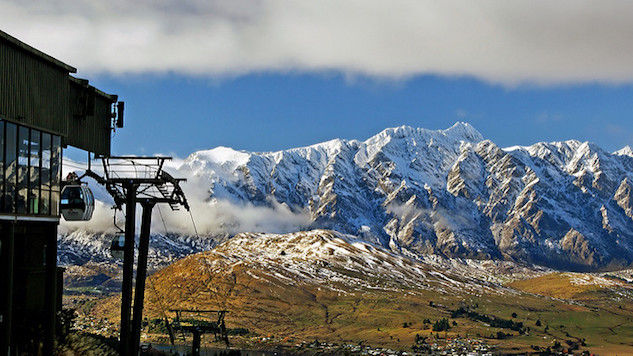 Photo: Bernard Spragg. NZ
In terms of attractions, it's easy to see why New Zealand is getting so busy—the sheer magnitude of the country's natural diversity is pretty overwhelming in and of itself.
Want rugged mountains? Head to the fantastically tall Mount Cook. Glaciers? The Fox and Franz Josef glaciers are some of the world's most accessible. One-of-a-kind views? The grandiose Milford Sound is perhaps the nation's most famous landscape. How about animals? To the far north, the Bay of Islands features the chance to see whales, penguins and dolphins.
Of course, Lord of the Rings lore is crucial for many visitors, and there are tons of entirely film-based tours that stop at a number of famous spots including the Hobbiton Movie Set (also known as "The Shire").
Additionally, the number of excellent skiing options is a huge draw as well. National Geographic previously ranked Wanaka, located in the center of the South Island, as one of the world's best ski towns, and the cities of Queenstown and Christchurch both provide culturally-vibrant entry points through which to explore the nation's best slopes.
When You Go
Flight Rates: Current round-trip flights from Los Angeles to Auckland International can be found for between $930 and $1,380, while trips from Houston cost between $1,500 and $2,000.
Travel Concerns: The U.S. State Department currently has no official safety warnings for travelers heading to New Zealand, and a visa is not required for trips of less than three months.
Currency Exchange: 1 USD = 1.36 New Zealand Dollars
More Info: New Zealand's official tourism website has information regarding transportation and accommodations, as well as a number of recommended sights and trip ideas.
Top photo: Bernard Spragg. NZ
Dillon Thompson is University of Georgia student and freelance writer with a love for travel and an addiction to coffee and hip-hop music.