Universal Announces a New Theme Park in Texas and a Permanent Haunted House Attraction in Vegas
All images are early concept art, courtesy of Universal
Travel
News
universal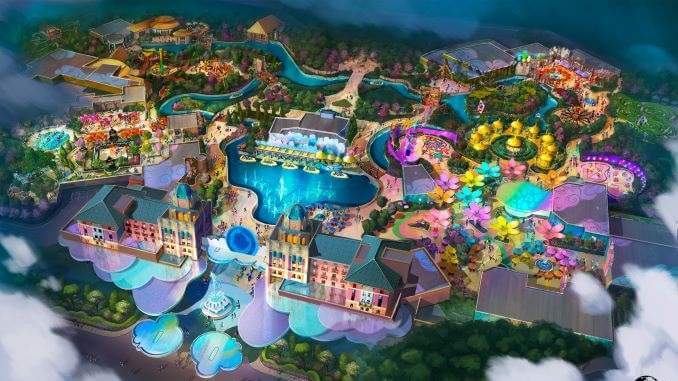 Universal's next Orlando theme park, Epic Universe, won't be open for another couple of years, but the company's already announced two more upcoming properties. Curiously, neither will be part of Universal's existing theme park developments. Last week Universal Parks & Resorts revealed plans for a new theme park in Frisco, Texas, and a year-round version of its Halloween Horror Nights event in Las Vegas.
The as-yet-unnamed theme park will offer "immersive themed lands" targeting younger children and families. Expect it to be smaller than the Universal parks in Orlando and Hollywood; in a press release they describe it as "intimate" and "sized for a regional audience." It'll be built on a 97-acre parcel that Universal recently purchased, and there's room for a hotel and expansion space for the park.
Instead of sticking to the coasts, the new park will be closer to the center of the country, which should make it attractive to midwestern families who live far from Florida and California. The fact that it's being pitched as a smaller park for a younger audience—which makes it sound somewhat like a Legoland or the Peppa Pig theme park in Florida—shows that Universal doesn't necessarily view it as an alternative to its Orlando complex. They want you in Orlando for a week, or at least several days; this sounds more like a place you visit for a day, maybe a weekend, tops. In theory the Texas weather should let it stay open all year round, but smaller regional theme parks typically close for extended portions of the winter, and often aren't open on weekdays during the school year. It'll be interesting to see if Universal tries to run this park year-round, like its Florida and Hollywood parks, or keeps it closed for weeks at a time, like most regional parks.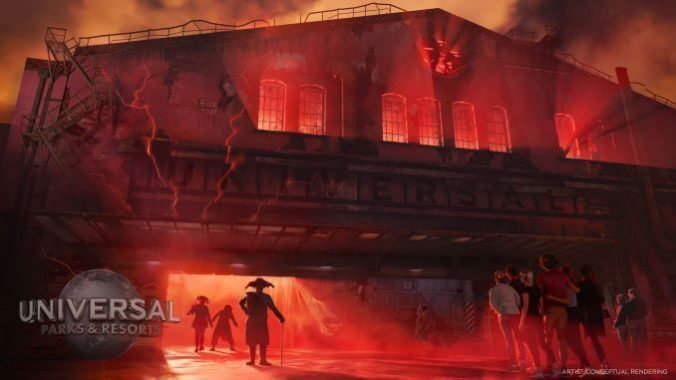 The other project Universal announced last week isn't for kids. They're creating a permanent Halloween Horror Nights-style attraction to run year-round in Las Vegas. Halloween Horror Nights regularly features some of the best themed design you'll ever see, and it's genuinely depressing to think about that amazing work disappearing after only a couple of months. If this new Vegas project makes it possible to visit something like Dead Man's Cove over and over, I'll probably make a point of going once a year or so.
The new Vegas development will be 110,000 square feet and will anchor a new expansion of AREA15, which is also the home of Meow Wolf's amazing immersive art exhibit Omega Mart. Meow Wolf's already made AREA15 a must-visit for fans of themed experiences; putting perennial Universal haunted houses in there could make it the best spot for immersive entertainment outside of Florida and Southern California. AREA15 isn't on the Strip, but it's close, making it convenient for anybody who's staying on the Strip or anybody who wants to avoid that madhouse.
Details are scarce on both projects. We don't know what Universal IP will make up the attractions and meets-and-greets at the Texas park, or how often the Vegas project will cycle out its haunted houses. We don't even know how big the actual theme park will be, or what their names are. Still, Universal has ensured theme park fans have a lot to look forward to in the next few years—and that's not even counting Epic Universe or the brand new Super Nintendo World.