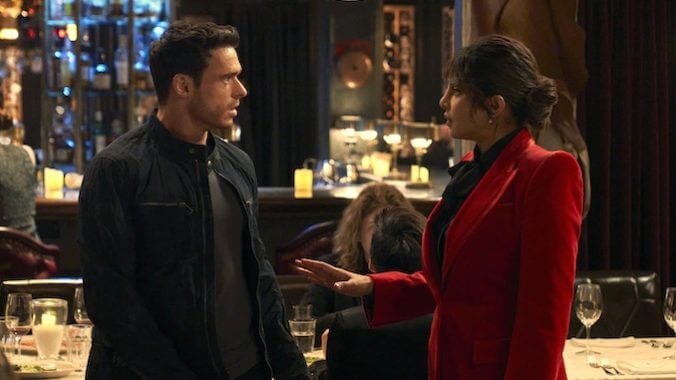 While Amazon might not have the quantity of new TV series of its competitor Netflix, the online retail giant has invested heavily in its narrower band of original programming. That's nowhere more apparent than with last month's launch of The Lord of the Rings: The Rings of Power, but it can also be seen in its whole slate of recent releases. Here we'll keep track of every new series available for Prime members to stream for free, including through partners like Freevee. In the last few months, that's meant action-adventure, animation, comedy, fantasy and drama. Here are 10 of the biggest new TV shows on Amazon Prime.
1. Citadel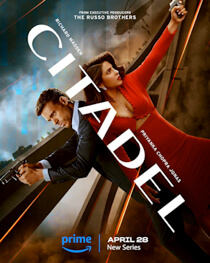 Release Date: April 28, 2023
Creators: Josh Appelbaum, Bryan Oh, David Weil
Stars: Richard Madden, Priyanka Chopra Jonas, Stanley Tucci, Olegar Fedoro, Lesley Manville
Genre: Spy thriller
Paste Review Rating: 8.0


Citadel, the new spy fare from David Weil (Hunters) on Prime Video (with the Russo brothers serving as EPs), is completely bereft of pretension and bullshit. This is James Bond, but for TV and with both a male and female Bond, and they absolutely kill it. "Citadel" is the namesake global spy agency at the heart of the drama, and in the opening scene—a train ride through the Italian Alps, of course—we meet Nadia Sinh (Priyanka Chopra Jonas) and Mason Kane (Richard Madden), Citadel's star agents. Bad news follows quickly when it becomes clear that a rival organization, called Manticore, is out to eliminate the entire Citadel organization, and having a pretty successful time of it. A wild shootout ensues, ending in a spectacular derailment, and after a cut to credits, we race ahead eight years to see if the Citadel survivors can somehow get their act together and take a bite out of Manticore, which at this point apparently controls most of the known world. As you can tell from words like "Manticore," there's a knowing garishness here, and it works marvelously. Stanley Tucci, who plays the head of Citadel, Bernard Orlick, is laugh-out-loud funny in his matter-of-fact, almost cheery approach to the doomed task of trying to rebuild his group in the face of incredible odds. What we're dealing with here is pure entertainment, dealt with smartly in a show that doesn't strive to be especially smart on a global/political scale. —Shane Ryan
---
2. Dead Ringers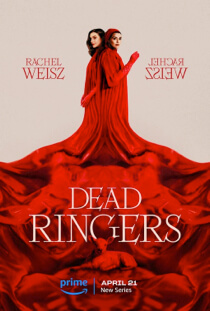 Release Date: April 21, 2023
Creator: Alice Birch
Stars: Rachel Weisz, Britne Oldford, Poppy Liu, Jennifer Ehle, Michael Chernus
Genre: Psychological thriller
Paste Review Rating: 8.4


Alice Birch's Dead Ringers, the second adaptation of Bari Wood and Jack Geasland's novel Twins, bares all. Sharing its name with David Cronenberg's 1988 iteration, Birch's take on the haunting story of twin Drs. Mantle is a gripping work of art, beautiful and grotesque at every turn. Rachel Weisz stars in the new Prime Video series as both Elliot and Beverly Mantle, obstetricians determined to redefine women's reproductive healthcare by whatever means necessary. Driven by obsession and competition, the sisters share every part of their lives—patients and partners included. The show is by no means an easy watch. In the first episode, we're inundated with brutal sequences of the Mantles' patients—natural births, cesareans, examinations—all in brief, indelible images. These are very minute parts of the doctors' lives, just another day in the office. Desensitization is the key to survival, the key to their thriving in such a highly traumatic field. And why are we expected to be so squeamish when it comes to witnessing birth? As the sisters spend the first two episodes seeking out funding from Rebecca Parker (Jennifer Ehle), a mega-millionaire whose obscene family funds come from their essential role in the opioid epidemic, the social and economic realities of our country are unavoidable. The series raises moral and ethical considerations of pregnancy, while still maintaining an objectively pro-choice point of view. It's a brutal watch—one often that had me reflexively gripping my stomach—but Birch's Dead Ringers has proven an essential update to the classic Cronenberg film. —Kristen Reid
---
3. The Power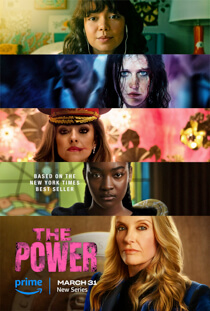 Release Date: March 31, 2023
Creators: Raelle Tucker, Naomi Alderman, Claire Wilson, Sarah Quintrell
Stars: Toni Collette, Auliʻi Cravalho, John Leguizamo
Genre: Sci-fi
Paste Review Rating: 6.5


It's a challenging time to be a woman in America, as a certain segment of the population seems all too eager to roll back the hard-fought gains of the women's rights movement. Sadly, The Power isn't quite the show this moment requires. It's pretty clear that Prime Video was hoping to create something akin to its own version of The Handmaid's Tale, with its unflinchingly feminist point of view, uber-detailed depictions of oppression and violence, and simmering rage. But while it's easy to see Margaret Atwood's influence in Alderman's original novel, the two television series have little in common, most notably because The Power almost goes out of its way to avoid having to commit to a specific point of view about what sort of story it's telling. The basic premise of the series is simple: What if, one day, teenage girls all over the world suddenly developed the power to emit electric shocks from their hands, like an electric eel? If those girls could then transfer that same power to older women? If a group that had long been oppressed in many parts of the world suddenly gained the ability to fight back? If women no longer had to be afraid of the threat of physical violence from men? What would the world look like then? The answers to these questions are both varied and complicated, and The Power addresses them through a sprawling story that's spread across a half dozen major characters and almost as many countries. —Lacy Baugher Milas
---
4. Daisy Jones & the Six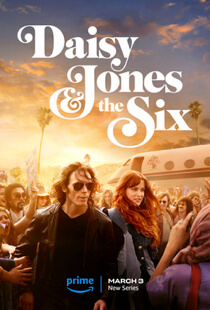 Release Date: March 3, 2023
Creators: Scott Neustadter, Michael H. Weber
Stars: Riley Keough, Sam Claflin, Camila Morrone, Suki Waterhouse
Genre: Musical drama
Paste Review Rating: 8.5


In the third episode of Daisy Jones & The Six, during the recording of the band's first hit single "Look At Us Now (Honeycomb)," you can't help but feel like you really are watching musical magic happen. Despite Daisy and Billy (Riley Keough and Sam Claflin, a match made in heaven) engaging in songwriting warfare and the rest of the band already getting caught in the crossfire, it truly feels like fictional band Daisy Jones & The Six are something special. Based on the novel of the same name by Taylor Jenkins Reid, and brought to the small screen by co-showrunners Scott Neustadter and Will Graham, Prime Video's Daisy Jones & The Six catalogs the cosmic collision of homegrown band The Six (which only consists of five members, it's a thing) and magnetic songwriter Daisy Jones, beginning with the end of the line—in October of 1977, Daisy Jones & The Six played a sold out Soldier Field in Chicago, only to never set foot on stage together again. Rewinding from there to The Six's humble beginnings, the series follows frontman Billy Dunne, his wife and photographer Camila (Camila Morrone), guitarist Graham (Will Harrison), pianist Karen (Suki Waterhouse), bassist Eddie (Josh Whitehouse), and drummer Warren (Sebastion Chacon) as they follow their dreams all the way out to Los Angeles, where music producer Teddy Price (Tom Wright) links them with Daisy to create one of the most legendary bands of the '70s. In a mix of documentary-style interviews and narrative dramatization, Daisy Jones & The Six follows the band as they build themselves from the ground up, only to tear themselves down piece by piece. —Anna Govert
---
5. The Consultant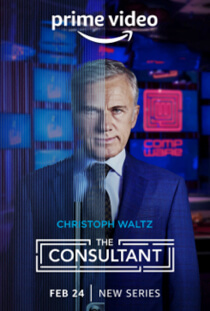 Release Date: February 24, 2023
Creator: Bentley Little
Stars: Christoph Waltz, Nat Wolff, Brittany O'Grady, Aimee Carrero
Genre: Thriller
Paste Review Rating: 6.0


I'll say this for Amazon Prime Video's The Consultant—it keeps you watching for longer than you should because you really want to know exactly what the hell is going on. Sitting squarely in the "dark workplace comedy" genre, this is the story of CompWare, a game design company whose CEO, a reclusive South Korean genius, is shot and killed in the opening minutes by a child who blames/credits the devil. As the company begins to disintegrate, a mysterious consultant who calls himself Regus Patoff ("it's Crimean," he says) enters, occupying the main office and insisting that the show will go on. Played by Christoph Waltz, Patoff is a deeply disturbing character, and the chief pleasure of this show is watching Waltz let his creep flag fly. He is very good, and by "very good" I mean "very disturbing," in some very fun ways. The Consultant is notable for its lack of prominent characters, and the rest of the action mostly revolves around Elaine (Brittany O'Grady), the self-appointed "creative liaison" to the CEO and then Patoff, and Craig (Nat Wolff), a frustrated designer who is at first annoyed, then taken in, and finally terrified by the new consultant. Unfortunately, the story here is not exceptional. Impressively claustrophobic, dystopian, and discomfiting? Yes, absolutely. But that's about all it's got, and that's not enough. —Shane Ryan
---
6. The Rig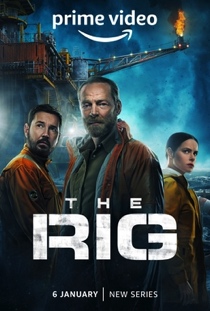 Release Date: January 6, 2023
Creator: David Macpherson
Stars: Iain Glen, Emily Hampshire, Martin Compston, Mark Bonnar
Genre: Thriller


The Rig stars a large cast of terrific, mostly Scottish actors including a couple Game of Thrones vets in Iain Glen (Jorah Mormont) and Owen Teale (Aliser Thorne). They are the denizens of Kinloch Bravo, an oil rig on the North Sea that unbeknownst to most of them is soon to be decommissioned. Against this sad post-capitalist backdrop, a fog rolls in, and with it all kinds of unpleasantness. The short version here is that all communications with the mainland, and even the ship that's meant to rescue them, are cut off, they blow by any chance of escape due to the greed impulse that prevents them from shutting off the oil supply, and finally they are alone, left with some demonic phenomenon that delivers insanity, death, and pretty much everything else you don't want when you're stuck on the North Sea with a bunch of cantankerous oil workers. As far as quality goes, this is middling in the grand scheme, but if you enjoy this particular genre (iso-horror?) there are plenty of worse ways to spend your time. The real pleasure comes in the simple drama of being stuck, of the sense of impending doom, and of the desperate effort to survive whatever hell is coming and return to terra firma—the world that used to make sense. Metaphorically, this impulse is familiar to us all in a million different ways, and it's this very human drive that animates the drama and keeps it watchable even as the plot meanders. Whatever rig you're on, in whatever North Sea, you will recognize something familiar here. —Shane Ryan
---
7. Three Pines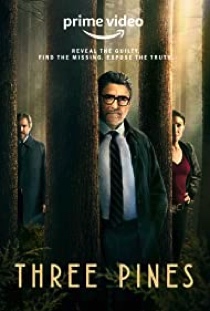 Release Date: December 2, 2022
Creator: Emilia di Girolamo
Stars: Alfred Molina, Rossif Sutherland, Elle-Máijá Tailfeathers, Tantoo Cardinal, Clare Coulter
Genre: Mystery


How many detective novel series are there, really? Hundreds? Thousands? Are there infinite men in coats skulking around crime scenes; do there exist unlimited pairs of world-wearied eyes that see things others can't? Are these detectives all meant to be ill-defined and same-ish, with vague suggestions at psychological issues and personality disorders, so any cultural and sociological landscape can be imprinted on them to suggest that this character, these stories, are unique and independent from the deluge of others? Enter Inspector Armand Gamache (Alfred Molina), who finds himself in the sleepy, charming Quebecois village of Three Pines to solve a perplexing mystery that soon unfolds into another, and another, until crime and secrecy has eventually stained every member of the populace. Throughout this, the legacy of violence against Indigenous Canadians—and especially law enforcement's failure to bring its perpetrators to justice—threads through the story, changing up Three Pines' structure and attempting to sow psychological distress into the main detective character. There's nothing flat-out appalling about Three Pines, but its structural peculiarities and thinly spread characters render a lot of its mystery and intrigue inert. Its main problem is even more simple: it is nigh-impossible to care about a show you've seen millions of times before. —Rory Doherty
---
8. Riches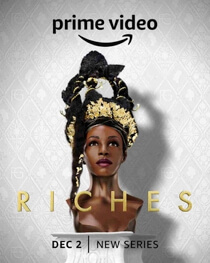 Release Date: December 2, 2022
Creator: Abby Ajayi
Stars: Deborah Ayorinde, Hugh Quarshie, Sarah Niles, Brendan Coyle, Hermione Norris
Genre: Drama


Heavy is the head that wears the crown. For a drama that calls back to that quote in equal parts from Shakespeare's Henry IV, Part 1 and Stormzy's second studio album, Abby Ajayi's Riches on Prime Video explores a power struggles within both the Richards family and Richards' family company after the unexpected death of its patriarch and CEO, Stephan Richards (Hugh Quarshie). With his surviving family already bitterly divided by a literal ocean of differences—two of his estranged children from a previous relationship hail from America; his second family resided with him in England—the new struggle to secure control over the business brings the Richards to an explosive flashpoint. Flaring tensions further, Stephan Richards' will holds surprises, precipitating an avalanche of personal and professional reveals that change the course of the entire family's future. Over six episodes, Riches largely operates as a fizzy workplace drama that spills outside the boardroom, centering high stakes Black capitalism at the core of its identity. Riches gives a little bit of everything. A little soap, a little seriousness, a little serial investigation: The show offers the viewer different things depending on mood. It gives sexy romps next to flashes back to challenging childhood memories. There are galas and nightclub bathrooms. If the characters' journeys mirror the show, life full of wealth is well worth a fight. Riches may make you even question the value in fighting fair. But like the money earned from Flare and Glory, crowns can be a flawless head of hair, or even the head upon your shoulders. The women who win have the smarts. And the flare and glory of winning that crown give Riches' leading ladies their best accessory yet. —Katherine Smith
---
9. Mammals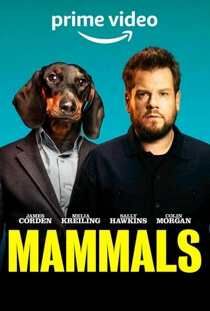 Release Date: November 11, 2022
Creators: Jez Butterworth, James Richardson
Stars: James Corden, Melia Kreiling, Colin Morgan, Sally Hawkins
Genre: Comedy, Drama


Every Redditor's favorite punching bag James Corden stars as a renowned chef whose pregnant wife (Melia Kreiling) has been keeping secrets. With music by Blur's Graham Coxon and a supporting cast that includes Sally Hawkins, Colin Morgan and Tom Jones playing himself, the six-episode first season got mixed reviews.
---
10. The English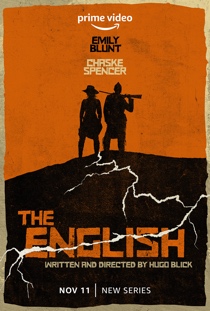 Release Date: November 11, 2022
Creator: Hugo Blick
Stars: Emily Blunt, Chaske Spencer, Rafe Spall, Toby Jones, Tom Hughes, Stephen Rea, Valerie Pachner, Ciarán Hinds
Genre: Western


In the new Hugo Blick-directed Prime Video series The English, Emily Blunt plays Lady Cornelia Locke—competent, self-assured character, tougher by far than your average man or woman, who finds herself thrust into the almost unreal hostility and violence of the old American west. She's on a mission to avenge her dead son, but though she's greeted by almost constant bloodshed and the darkest sides of humanity, she seems almost unaffected. She'll shoot, she'll kill, and a moment later she'll be laughing as she has a picnic in an impossibly elegant dress. Blunt stars alongside Chaske Spencer as Eli Whipp, an American Indian who has just finished work as an army scout. They cross paths under horrendous circumstances, and Lady Cornelia convinces him to start with her toward Wyoming territory. He just wants a piece of land—which everyone likes to remind he'll never have, due to his skin—while she's out for vengeance, the circumstances of which are cloudy at the start. This is a show of gorgeous western vistas, with the shot of a lone rider framed from the side against a sunset horizon a particular favorite (so much so that it almost becomes a mannerism). There's a hint of Terrence Malick poetry in here, although far more literal and less committed, and at its best, it's visually appealing. There are great acting turns, too, particularly by Toby Jones—who in a very short, one-episode arc steals every scene he's in. Spencer, as Whipp, is laconic to the point of cliche, the American Indian version of every quiet-tough-guy-with-a-heart-of-gold you've seen in westerns since they first started making westerns. But within that context he's a solid presence, and Blunt is her usual capable self. In both cases, though, there's something naggingly shallow about the characters—entirely due to the writing—that puts a ceiling on the show's quality. This is not a superficial shoot-em-up, but it also never captures the aching melancholy of seminal western TV series like Lonesome Dove. —Shane Ryan