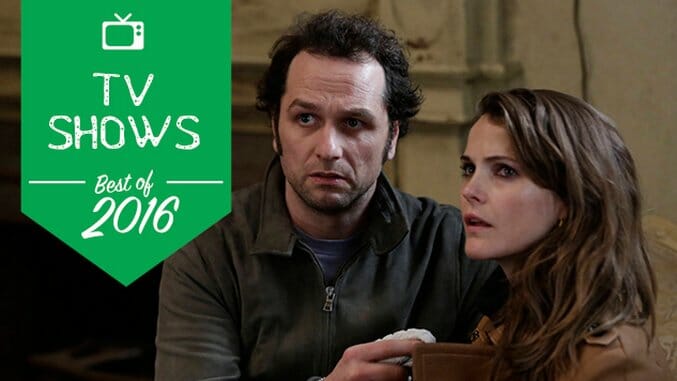 They say there's no accounting for taste, and in this era of unprecedented proliferation, TV fans no longer need to. The following titles, whittled down from a "shortlist" of 101 produced by polling Paste staff and TV contributors, represent the breathtaking range of an art form in full flower: the dramatic and the comic, the prestigious and the popular, the long-running and the brand new, airing on networks from the traditional (HBO) to the digital (Netflix) and every point in between. Perhaps the foremost lesson of this annual exercise, including both the TV shows we've included and those (Catastrophe, The Girlfriend Experience, Unbreakable Kimmy Schmidt, The Night Of) that barely missed the cut, is its ongoing evidence of a medium as rich and exciting as it's ever been. To paraphrase Walt Whitman, TV is large; it contains multitudes.
And that's exactly why we love it.
25. Insecure
Network: HBO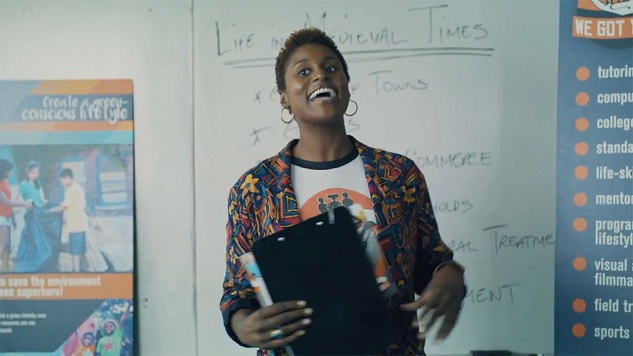 While there's still a long way to go before TV truly reflects our multi-cultural present, the arrival of series like Better Things, Atlanta, and this marvelous half-hour comedy are hopefully harbingers of the medium's more diverse future. Built from the skeleton of co-creator Issa Rae's YouTube series, The Misadventures of Awkward Black Girl, HBO's freshman sitcom tackles an array of issues, from old chestnuts like boredom and woe in a long-term relationship to much broader concerns, like reckoning with institutional racism and individual biases in the modern workplace. (There's also room left over for some cutting satire of the commodification and absorption of African-American culture by white people.) While her onscreen proxy is barely holding it together, Rae bears the burden of running Insecure with ease, finding a fresh perspective and flawlessly expanding upon the world of her Internet series with wit and refinement to spare. Robert Ham
24. Jane the Virgin
Network: The CW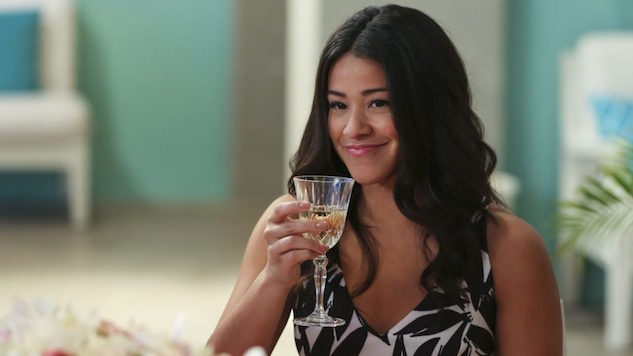 If this season of Jane the Virgin feels tame, it's because we're still recovering from the whirlwind that was the latter half of Season Two—an evil twin, a second crime lord, a finale with four cliffhangers. While the series relies on exaggerated plot lines ("straight out of a telenovela!") Season Three has ushered in a wave of character development and relatable conflicts—married life, coping with addiction, toxic relationships, loss of identity—that feed into larger themes, such as class privilege, sensuality and religion. In short, though Jane the Virgin often laughs at itself, with winking musical numbers, in-show hashtags, animated sequences, alternate realities and Hitchcock references, it's also one of the most trailblazing series on television. Sarra Sedghi
23. The Nightly Show with Larry Wilmore
Network: Comedy Central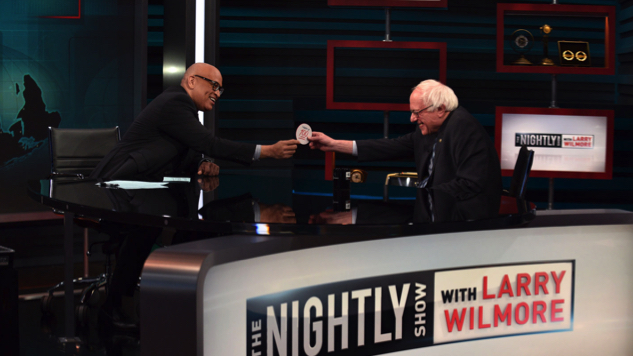 Like fellow Daily Show correspondent John Oliver, Larry Wilmore took what he learned from his former job and blended the news with laughs. Unlike Oliver, Wilmore included sketch comedy that hearkened back to his time as a writer on In Living Color. Settling into a Chelsea Handler-style discussion format, involving comedians, musicians and activists, The Nightly Show presented timely political news via the people the Twittersphere listens to. The results were as unique as they were depressing: Wilmore tackled everything from the rise of police brutality, Donald Trump (impersonated, pitch perfectly, by Bob Dibuono) and Bill Cosby.
The Nightly Show spoke to those who felt mainstream media wasn't focused on minority issues. Wilmore was personable, with a stable of actors who were like friends. By the show's end, I was sad to lose talents like Mike Yard, Ricky Velez and Holly Walker because they were people I genuinely appreciated. The Nightly Show's cancellation, right before the election, was like being kicked out of your house—and then, a few months later, your dog dies. Here's hoping Wilmore's freshly inked deal with ABC allows his brand of social commentary and heart a second chance to shine. Kristen Lopez
22. Crazy Ex-Girlfriend
Network: The CW

When you find other people that watch certain shows, you make a connection much deeper than knowing you both witnessed the Red Wedding. You know you're both weird and proactive enough to have found something a little ahead of itself, a little too smart or a little too ambitious. Crazy Ex-Girlfriend is one of those shows. Undersold by its network, underwatched by the American public and undercut by its provocative title, The CW's fantastic feminist musical comedy dove headlong into its second season with even more gusto than the first. The numbers are more cinematic, while the jokes land and characters pop thanks to some serious comedy acting, all in a series with a drug-trip dinosaur ballet. Co-creator and star Rachel Bloom, along with her writing staff, have produced a series that instantly generated a cult following and continues to push comedy TV forward with its mature approach to subjects as wide ranging as abortion, bisexuality, mental health, and alcoholism. Plus, they love singing about sex. Jacob Oller
21. Documentary Now!
Network: IFC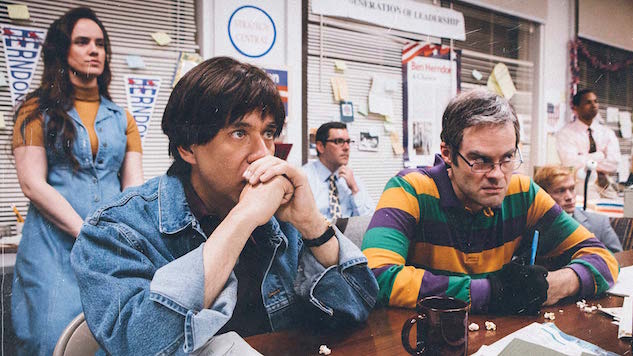 This year, Documentary Now! was more consistently brilliant than in its fine first season, in part because the creative team—including stars Bill Hader and Fred Armisen, writers Seth Meyers and John Mulaney and directors Rhys Thomas and Alex Buono—regularly found legitimate pathos beneath the comedy. Instead of merely parodying famous documentaries, they used each half-hour episode to quickly sketch recognizable and believable characters, focusing on their pain and humanity as much as their humor. The Spalding Gray satire "Parker Gail's Location is Everything," the bleak Salesman parody "Globesman," and the two-part Robert Evans riff "Mr. Runner-Up: My Life as an Oscar Bridesmaid" are among the best episodes of any show this year; all three work on multiple levels, as satire, as layered character studies, and as well-crafted faux-documentaries that could easily pass as the real thing if you didn't know any better. Garrett Martin
20. American Crime
Network: ABC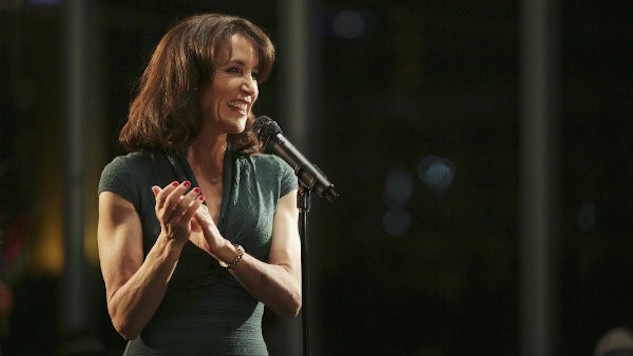 I love seeing shows by a theater company and watching the same actors take on new roles with each production: You witness their range and their ability to assume new identities. American Crime is a theater company brought to the small screen. And unlike American Horror Story, which is all flash and gore, American Crime is rooted in harsh realities. The series thrived in its second season with a timely story about the ricocheting repercussions of wealth and privilege. At a basketball party, Taylor (Connor Jessup) is sexually assaulted by the school's star player, Eric (Joey Pollari). The school's headmaster, Leslie Graham (Felicity Huffman), wants the story to go away. Basketball coach Dan Sullivan (Timothy Hutton) doesn't want to believe his kids have done anything this egregious. Lily Taylor and Regina King are standouts as mothers who desperately wanted to help and protect their sons. The conclusion was deeply unsatisfying—Taylor and Eric's fates remain frustratingly unclear. American Crime raised more questions than it had time to answer, but the series resonated in such a way that I'm still thinking about it all these months later. Amy Amatangelo
19. Rectify
Network: SundanceTV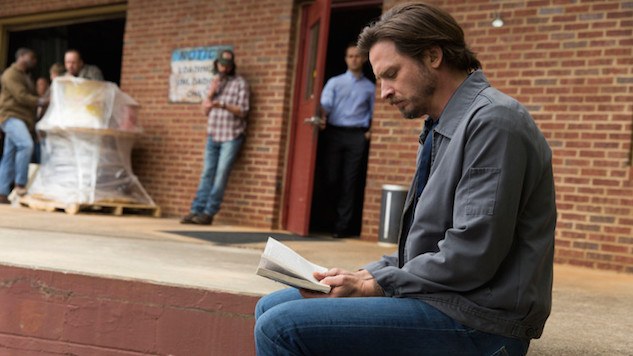 While the murder of Hanna Dean, and the subsequent criminal case, is essentially in the past, Rectify's fourth season understands that the effects don't stay there. In fact, much of Rectify's incredible run has been about exploring how people deal with the ghosts of their past, how they face down unfathomable trauma and manage to get up each morning and paint a pool, or ride a bike to the local Thrifty Town. Where the previous three seasons found Daniel Holden adjusting to his life in Paulie, Ga., the fourth finds him making new adjustments, removed from his family and now struggling to find his place among other former convicts in a halfway house. But, as always, the show isn't about the bigger picture, about whether or not Daniel will ever remember what happened on the night Hanna Dean was murdered. Rather, Rectify's fourth season doubles down on its recurring themes, pushing Daniel to define himself in a world that's still new to him, and encouraging him to lean on others to do so. It's a perfect final act for one of the decade's best TV series, one last affirmation that in the face of unimaginable terror, we can all still lean on each other and find a way forward. Kyle Fowle
18. Steven Universe
Network: Cartoon Network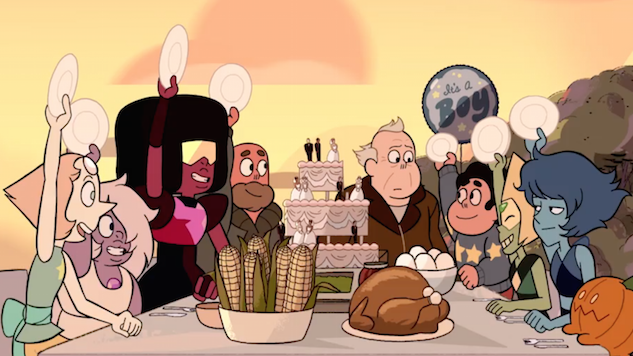 Steven Universe has been the best show on Cartoon Network for quite some time, but this year it made the jump to the big leagues. Like Pixar's great films, it transcends its "target" audience of children by distilling nuanced, powerful emotions into a universally comprehensible form without losing any of its intellect.
Here's an incomplete list of the themes the show treated in 2016: abusive love, Marxism, unmitigated bereavement, depression, self-hatred, PTSD, matricide. Such a cheerful show, right? Actually, yes: The core of Steven Universe, despite its unbelievably heavy subject material, is love—not only of every creature on Earth, good or bad, but of life itself, regardless of the terrible circumstances it hurls your way. Sure, that's an aspirational message in what has been an astoundingly hate-filled year, but Steven is essentially the Chance the Rapper of animated television: He'll make you believe in his infectious, hard-nosed optimism.
And that's not to mention the show's humor—which strikes some sneakily adult poses—or its songwriting, which is the best on television this side of Crazy Ex-Girlfriend. Just about the only thing Steven Universe could do better in 2017 would be to maintain a slightly more predictable schedule. Zach Blumenfeld
17. Transparent
Network: Amazon

You're never done growing—that's something Transparent, especially in its third season, asks audiences to consider. Even when Maura (Jeffrey Tambor) is living comfortably as a woman, she still craves a female form, and seeks surgery to get it. The rest of the Pfeffermans are equally restless: Josh (Jay Duplass) is flailing to give his life a deeper meaning after a split with Rabbi Raquel (Kathryn Hahn) and the death of his onetime paramour, Rita (Brett Paesel); Ali (Gaby Hoffman) is ostensibly happy in her relationship with Hot Professor Leslie (Cherry Jones), but would rather play borderline-incestuous wifey to her brother in Kansas; Sarah (Amy Landecker) got the separation she wanted from her husband, but still chafes at his dating younger women; and Shelley (the glorious Judith Light) is in a fulfilling new relationship with the only person who will indulge her in her one-woman show, except he's spending all her money on expensive camera equipment and cruises. Even when you think you've reached a new plane of understanding, you may find that someone else is leagues ahead of you, as on Josh and Shea's ill-fated road trip, during which she explodes, "I'm not your fucking adventure!" Jill Soloway's ability to showcase these imperfect characters striving to be better, more open-minded people is at its most poignant when even their best intentions fall flat. When the Pfeffermans fumble, they always come back stronger than ever. Rachel Brodsky
16. Last Man on Earth
Network: Fox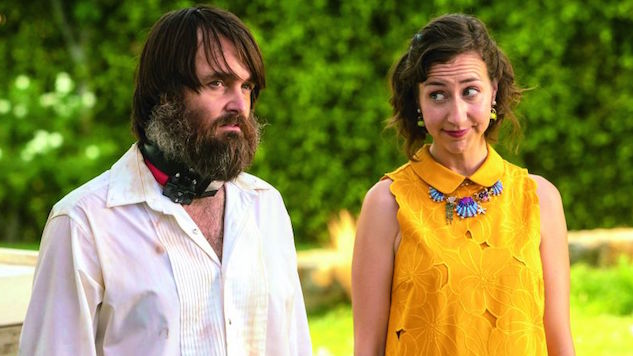 The Last Man on Earth is a weird show. Now in its third season, the comedy continues to explore its central premise: What if you survived the apocalypse, but with an annoying guy who just won't stop talking and a bunch of other people you might not necessarily choose as friends? The comedy isn't afraid to take bold risks, from killing off characters (because you can't learn how to perform an appendectomy from reading a book) to constantly changing its set (everyone now resides in a huge self-sustaining office building). At the heart of the series is Will Forte's Tandy (a.k.a. Phil Miller), a man whose optimism flies in the face of his circumstances. The series seamlessly adds new people (I'm already quite attached to Kenneth Choi's Lewis) and delights in glorious inside jokes (Betty finally got her revenge on Don Draper). But The Last Man on Earth never loses sight of the harsh realities these characters face. They've lost their loved ones. They have no access to fresh food. They are faced with repopulating society. Any character could die. Right now, I'm worried about how childbirth is going to work out for Carol (Kristen Schaal) and Erica (Cleopatra Coleman). I never quite know what The Last Man on Earth will do next. But I look forward to finding out. Amy Amatangelo
15. Silicon Valley
Network: HBO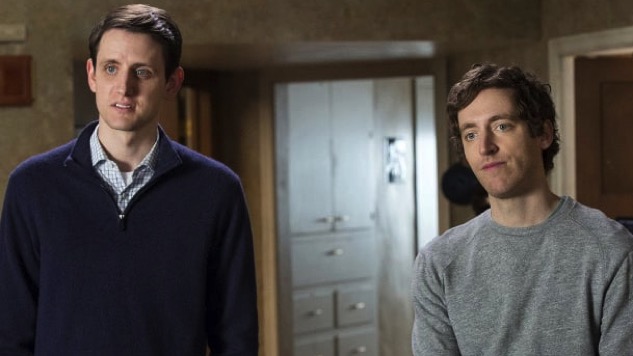 One of the greatest things about Silicon Valley is that its down-on-your-luck, absurdist humor fits in so well with what I imagine the real Silicon Valley tech landscape to be. One day everyone likes you (except in Silicon Valley, "you" means "your product"), and the next you're being sued and filing for bankruptcy. (Also: "everyone" may only consist of your fellow geeks in the tech echo chamber.) Mike Judge's hysterical ensemble has been attempting to navigate the relentlessly competitive Valley for three seasons now, simultaneously capturing and calling out the Bay Area's obsession with "Making the World a Better Place." To that end, Silicon Valley does a marvelous job of catching the Smartest Guys in the Room with their pants down, whether it's giving Big Head (Josh Brener) millions of dollars in severance, only to have him let Erlich (T.J. Miller) flush it down the toilet via an unsuccessful "incubator," Richard (Thomas Middleditch) sarcastically suggesting that they build a pointless "box" and it becoming a reality, or Gavin Belson hiring back a bunch of programmers he forgot he had fired. It all proves the show's larger point: Tech genius does not always translate to good business. Rachel Brodsky
14. Black Mirror
Network: Netflix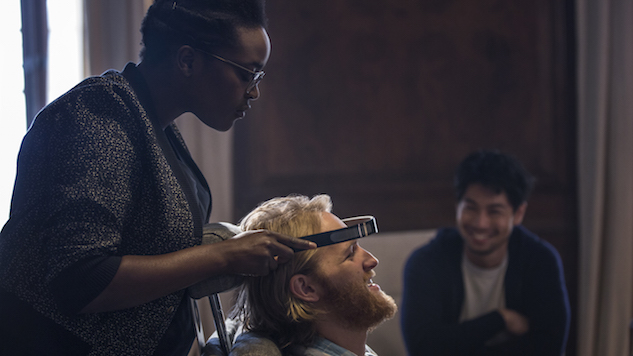 Since its very first episode, "National Anthem," Black Mirror has blown our minds with its distinctive, often prophetic vision of the dangers that lurk behind our proliferating screens. Following the show's move to Netflix this year, Black Mirror has not lost its darkly humorous vibe, but it has definitely turned into something bigger. With more freedom in terms of running time and a slightly more international feel, creator Charlie Brooker went all out in Season Three, packing in high-tension episodes à la "Shut Up and Dance," some B-movie horror in "Play Test," beautifully romantic notions in "San Junipero," and, of course, the feature-length finale, "Hated in the Nation." Although most of the season's episodes were downright terrifying, Black Mirror wasn't the scariest thing to happen this year—and that's saying a lot. Roxanne Sancto
13. Game of Thrones
Network: HBO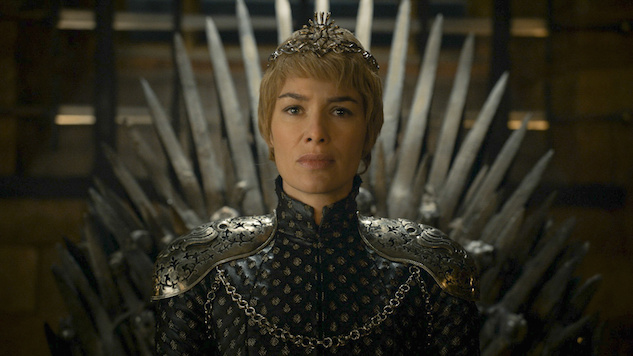 The epic story of Westeros, its families and its blood-soaked throne continues to grow, evolve and thrive. Season Six was filled with instantly iconic moments from nearly all the surviving characters, in a roster that has now shrunk substantially, even as the show rakes in Emmys. We had revelations on parentage, changes of power in the ruling families, the development of new skills, raging dragons, the contraction of deadly diseases and, of course, deaths. Game of Thrones will forever be defined by deaths, just as surely as all men must die, and Season Six had us bidding spectacular adieu to characters both beloved and reviled.
It also set up what certainly feels like a confrontation with some finality in the bid for the Iron Throne: The now unquestioned Queen Cersei stands alone in Kings Landing, awaiting the massive invasion fleet of Daenerys as it sails from Essos. In the North, the Starks have regained their ancestral home and unified the area, but time is clearly running short before the climactic arrival of the White Walkers at the wall. Who will sit on the Iron Throne, and will it matter in the slightest when the specter of the Night King descends on the lands beneath the wall? Winter is here, people. The entire nation is once again wrapping itself in furs and awaiting the return of Thrones in mid-2017. Jim Vorel
12. Fleabag
Network: Amazon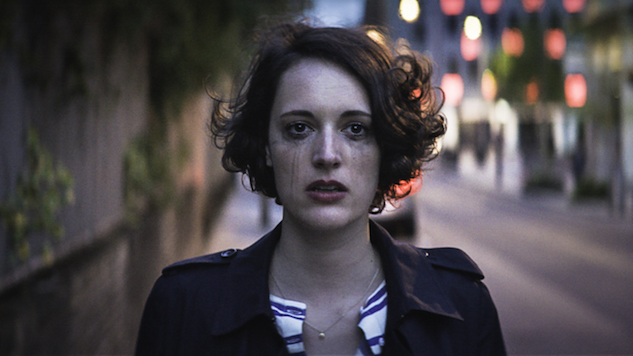 TV and cinema have proffered plenty of variations on the theme of whip-smart women struggling with emotional crises while also making questionable romantic and sexual decisions. But almost none have had the raw wit and impressive depth of the BBC-born, Amazon Prime-fostered Fleabag. Writer/performer Phoebe Waller-Bridge is heartbreaking and hilarious in the role of a silver-tongued Londoner still reeling from the deaths of her mother and her best friend but stifling any negative emotions through her endless barrage of witty rejoinders and bad behavior.
Over these half-dozen half-hours, the titular Fleabag finds her steely exterior roughly chipped away as her relationships start to crumble around her, revealing just how lonely she really is. Fleabag strikes every note with poise and self-possession, never getting too maudlin or too clownish and trusting in an incredibly strong cast (particularly Bill Paterson and Olivia Colman as her withering father and evil stepmother, and Sian Clifford as her tightly-wound sister) to maintain that equilibrium. The steady hand at the wheel is Waller-Bridge herself, in a dazzling, nuanced dual performance as the writer and star of each episode, resulting in gaspingly hilarious, achingly human television. Robert Ham
11. Westworld
Network: HBO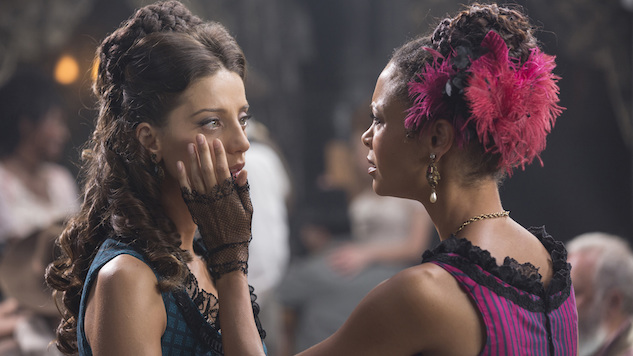 Apparently a small-screen remake of Michael Crichton's 1973 film about a Wild West-themed amusement park populated by androids has been in development at HBO for years. It just took the creative forces of Jonathan Nolan and Lisa Joy, and the new capabilities of CGI technology, to make it a reality. Like the titular vacation spot for the rich and powerful, the surface-level thrills of shootouts and intrigue and sensual delights are filling enough. But peeling back the layers discloses much about the human condition. In this playground where visitors can act out their basest desires almost entirely free of consequences, they begin to reveal some deep, dark truths about themselves. As for the "hosts," their slow path to self-awareness reflects just how much our current selves are formed by past experiences and how hard it can be to carve your own path. While Westworld can get a little on top of itself from time to time, the peerless ensemble cast, particularly Jeffrey Wright, Evan Rachel Wood and Jimmi Simpson, keeps every haunting episode on track. Robert Ham
10. Halt and Catch Fire
Network: AMC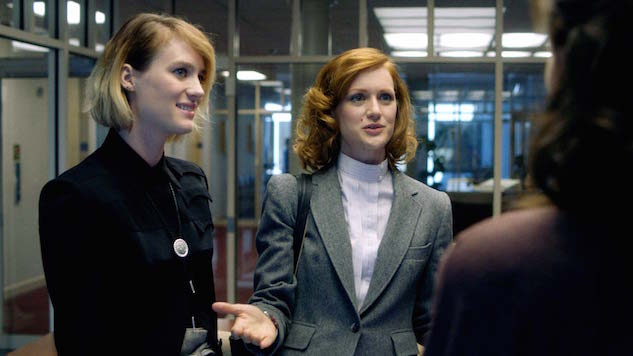 Led by Lee Pace's stylish swagger, Halt and Catch Fire started off as a 1980s Mad Men clone, trading the advertising industry for the genesis of the personal computer era. But it's grown to be a whole lot more than that. Season Two shifted the focus to a tech start-up led by Cameron (Mackenzie Davis) and Donna (Kerry Bishe), and Season Three followed the crew as they headed for Silicon Valley. Halt and Catch Fire is not only a fascinating window into the birth of modern technology, but also a character study of two brilliant women trying to make it in an industry that is far from ready for them (and, arguably, still isn't). Halt and Catch Fire weaves a tapestry of tech, business, busted marriages and bitter betrayals, all with broken characters you really can't help but root for. The latest run also featured a time jump that pushed the narrative into the 1990s, setting the table for the series' final season in 2017. Trent Moore
9. Last Week Tonight with John Oliver
Network: HBO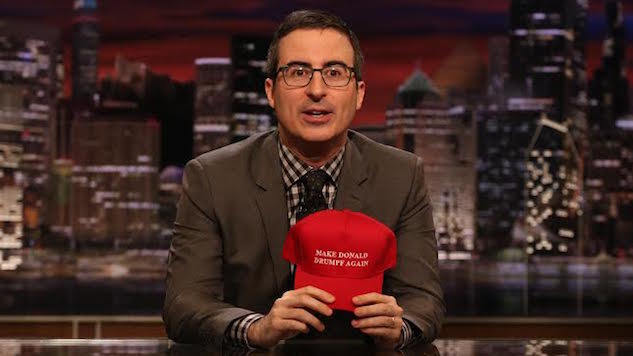 Okay, so John Oliver didn't destroy Trump. Comedy has its limits. Still, no television show has more consistently and incisively criticized this year's miserable campaign, providing solace and grim chuckles to anybody invested in the future of our country. And yet, Last Week Tonight's most important work isn't its Trump-baiting, but its regular deep dives into major issues, global and domestic, that the news media tends to ignore or gloss over. It might be a sad commentary on the state of the world today that a comedy show is more informative than actual news programs, but that old saw isn't as much of a stretch with Oliver's show as it was Jon Stewart's The Daily Show or The Colbert Report. There's legitimate journalistic value here, and that's what elevates Last Week Tonight beyond its comedy origins. Garrett Martin
8. Better Call Saul
Network: AMC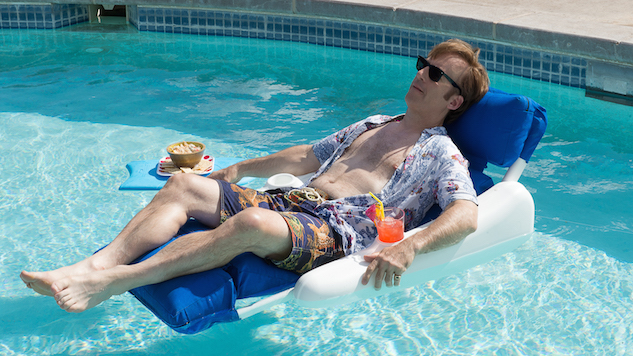 That prestige TV's first and unlikeliest spinoff should vault so quickly out of its parent's shadow is the least surprising thing about Better Call Saul. There's also the quiet wonder of Rhea Seehorn's Kim Wexler, the (still!) entrancing opacity of Jonathan Banks' Mike Ehrmantraut, the increasingly ferocious dramatic forces of Bob Odenkirk and Michael McKean. And how about those ever-revelatory southwestern landscapes, those lengthy sequences of single-minded action—Mike drilling holes into a garden hose, Kim calling old contacts, Jimmy's delectable montage of fireable offenses. Few shows this year have told their stories with the unapologetic self-confidence of Better Call Saul, and even fewer trust their viewers to recognize that every idiosyncratic detail will pay off later. In a TV landscape crowded with characters explaining exactly what they're doing, why they're doing it, and what the stakes are, Better Call Saul consistently ratchets up the suspense without ever tipping its hand or patronizing its viewers. What a pleasure it is to watch intelligent, competent people act intelligently and competently. Seth Simons
7. Veep
Network: HBO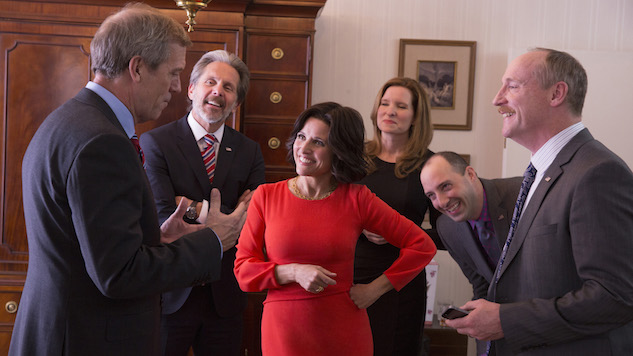 Months after the end of its fifth season, Veep turns out to have been more prophetic than any major news source: Election snafus lead to rare scrutiny of our government's labyrinthine rules, while details like the pronunciation of "Nevada" make the experience re-watching more than a bit eerie. The political anger and black cynicism infesting the hearts of Veep's pathetic, petty characters are as raw and incisive as when the series began. It's hard for TV shows this mean to stay lively—especially comedies—but Veep surges profanely forward with its mix of well-written plot schemes and timely episodic antics that feel more and more like if Parks and Recreation could have a whole joke about ball cancer. Its formal experimentation (an in-character documentary showing earlier footage from a different perspective) is the perfect dabble in a new direction, though with the current state of the nation Veep shouldn't have any trouble rubbing hilarious salt in the country's wounds. Jacob Oller
6. American Crime Story: The People v. O.J. Simpson
Network: FX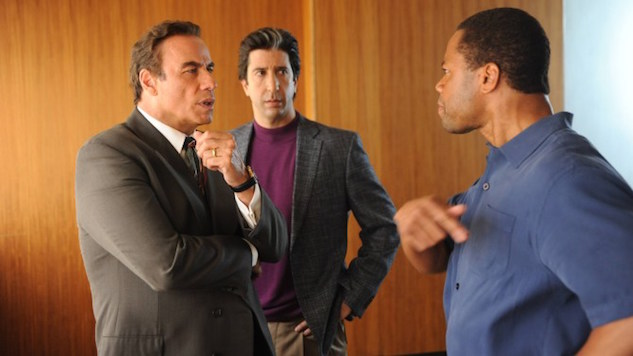 In a year defined by a certain queasy nostalgia for the 1990s, from Fuller House to the presidential election, FX's dramatization of the decade's signal spectacle came closest to capturing both zeitgeists at once: the one that made "the trial of the century" and the one that revived our obsession with it. Anchored by Courtney B. Vance and Sarah Paulson as Johnnie Cochran and Marcia Clark, American Crime Story transforms the salaciousness of a tabloid-ready saga into a potent, surprisingly restrained treatment of "identity politics" in action, in which the seeds of our own fault lines—of race, of gender, of class—were sown in the aftermath of Reagan, the Cold War, and the L.A. riots. Most impressive of all, perhaps, the series manages to wring suspense from a twenty-year-old case that already unfurled on live television, becoming that now-rare artifact of an earlier cultural moment: appointment viewing. Matt Brennan
5. Full Frontal with Samantha Bee
Network: TBS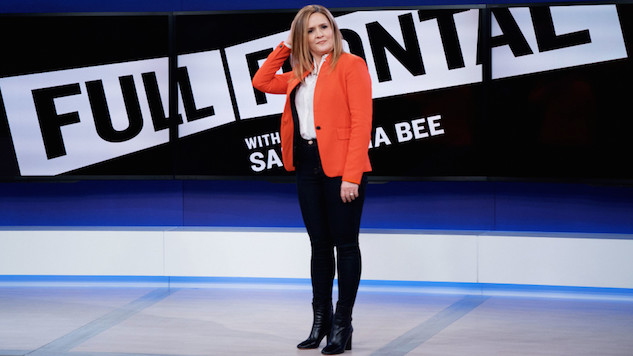 While there was plenty of talk about whether we'd be putting a woman in the White House this year, what the country most certainly needed was one in late night. The Daily Show with Jon Stewart alumna Samantha Bee's weekly torrent of castrating anger against everyone and everything—from anti-abortion legislation and crisis pregnancy centers to Matt Lauer—Full Frontal distinguished itself from the well-worn trend of pun-heavy parody news and commentary: Her segments made her the spokesperson for every liberal-minded woman who was mad as hell and not going to take it anymore. Just as Larry Wilmore was able to do on his now-defunct Comedy Central program, The Nightly Show, the fact that Bee was speaking as a member of a social group that doesn't enjoy the privilege of straight, white men made her remarks so much more poignant. Current Daily Show host Trevor Noah seems like a nice young chap, but Comedy Central missed an opportunity when it didn't bother to ask Bee if she'd like to be the one to replace Stewart when he retired last year. Whitney Friedlander
4. BoJack Horseman
Network: Netflix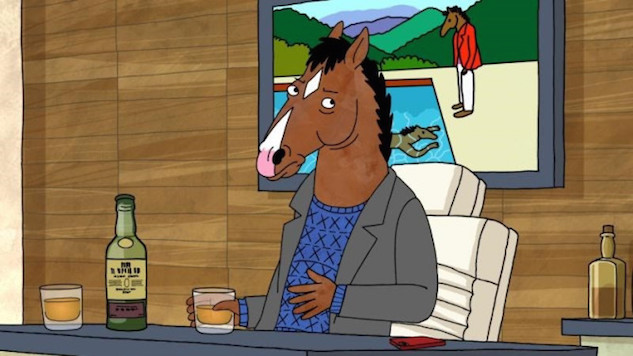 With its third season, Netflix's BoJack Horseman once again proves itself to be not only the streaming network's crowning achievement, but also an incisive satire of Hollywoo(d) culture and perhaps the most achingly human work to feature primarily anthropomorphized animals since Animal Farm. It's a series that manages to balance gut-busting hilarity with devastatingly bleakness—frequently in the same episode and sometimes in the same scene. The season opens with the titular BoJack having completed his dream project, Secretariat, and at a new high in his career. This being BoJack, however, a spiral into neurotic self-destruction is never far behind. Perhaps most notable is how creator Raphael Bob-Waksberg and company use the season to experiment with more form-breaking installments, including an extended flashback entry, a bottle episode, one told from the perspective of the show's "villains" and the mostly silent mini-masterpiece "Fish Out of Water." Likewise, the series continues its legacy of recruiting top voice talent. Personal favorites include Jeffrey Wright as Mr. Cuddlywhiskers, an uber- pretentious, feline TV writer, and Jessica Biel as a hilariously self-absorbed version of herself. While it remains to be seen whether the series can keep its creative streak going, BoJack has already secured itself a firm place in TV history. Mark Rozeman
3. Atlanta
Network: FX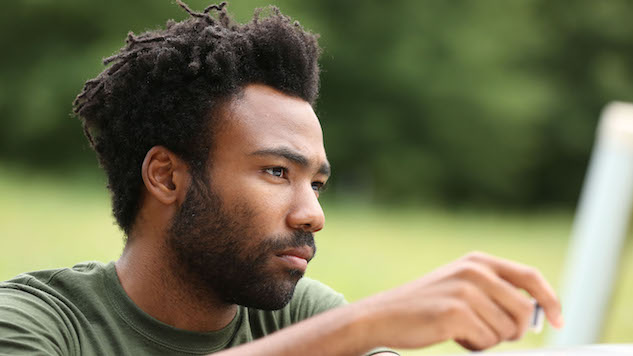 Atlanta is a series obsessed with money, but entirely uninterested in wealth. And while it's about a rising musician, it's a complete inversion of the lavish lifestyles of Empire and Nashville. Instead, FX's freshman triumph spends most of its episodes in the aftermath of glamorous nights, when the high is gone and the characters are wondering how they're going to make rent in a week. Series creator/star Donald Glover's show doesn't lend itself to easy classification, and it's all the better for it. Comparing and contrasting the worldviews of two cousins, Earnest Marks (Donald Glover) and Alfred Miles (Brian Tyree Henry), the show thrives in the limbo between genres—existing at the intersection of comedy and drama, satire and realism, and experience and formula. Henry is outstanding, moving easily between comedic bravado and resignation, while Glover has never been better, manipulating his surly presence for the ideal straight man. But Atlanta's true greatness has less to do with the clash between these two men than the shared understanding that they both need to find a way to live in this world. Michael Snydel
2. Stranger Things
Network: Netflix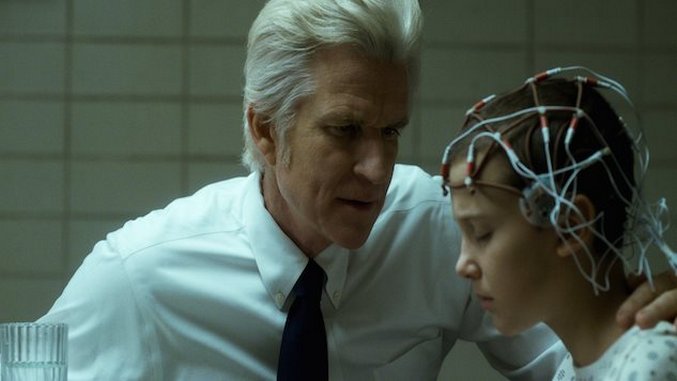 The amazing thing about Stranger Things was that, unlike so many other TV series—even other Netflix originals— it received relatively little hype and promotion before quietly debuting on the streaming service in July. Perhaps a few of us had been following its development, but to the vast majority of viewers it was just a big, mysterious blank waiting to be filled in. And that truly organic beginning to the phenomenon of Stranger Things helped propel it to become the foremost pop cultural touchstone of 2016. In terms of its impact on the collective public imagination, no other show—especially a new show—comes close.
What, then, makes Stranger Things so great? Impeccable casting, certainly: Look no further than the discovery of Millie Bobby Brown as Eleven, or David Harbour's brilliance as the already iconic police chief, Jim Hopper. But the genre DNA of Stranger Things is simply an intoxicating, perfectly calculated thing that many viewers didn't realize they'd even been craving. It appealed both to '80s film geeks weaned on the likes of John Carpenter and Amblin-era Spielberg, and to younger audiences discovering the joy of that nebulous sci-fi/horror/adventure mishmash for the first time. Everyone found a character to identify with. Mothers saw themselves in Joyce's determination to take personal agency in the disappearance of her son. Men idolized Hopper's no-nonsense wisdom and one-punch knockout power. And we all bore witness to the glory of Steve's hair and upswell of public support for poor Barb. With Season Two quickly approaching, we can only hope that Netflix manages to catch lightning in a bottle twice as we return to plumb the secrets of the Upside Down. Jim Vorel
1. The Americans
Network: FX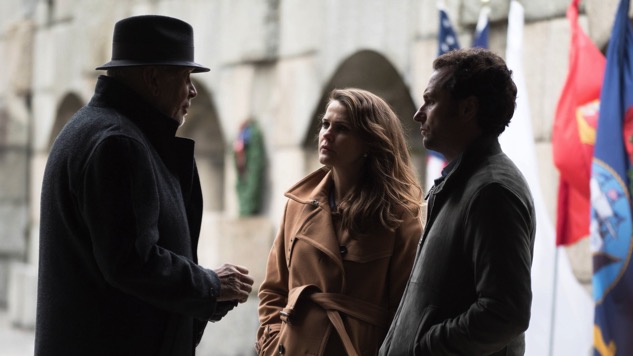 Since its debut in 2013, creator Joe Weisberg's portrait of Soviet spies posing as an American couple in the Washington, D.C. suburbs has plumbed new depths, and added new layers, with each subsequent season: Once a crafty spy game run through with frissons of marital disenchantment, The Americans has emerged as a bold and artful exploration of faith, family, and our differing definitions of "freedom." Featuring a slew of superb supporting turns, from the likes of Noah Emmerich, Holly Taylor, Frank Langella, Margo Martindale and Dylan Baker, the series' impeccable fourth season witnesses Philip and Elizabeth Jennings (the sublime Matthew Rhys and Keri Russell) confront the specter of meaninglessness itself, and The Americans elaborates the subtly forceful visual language to match. On the strength of the remarkable five-episode arc from "Chloramphenicol" to "The Magic of David Copperfield V: The Statue of Liberty Disappears," in which the once-mousy Martha (the breathtaking Alison Wright, in the year's finest screen performance) becomes a ferocious emblem of the Cold War's consequences, The Americans deserves its spot atop this list. On the strength of season entire, it demands consideration alongside The Sopranos, The Wire, Breaking Bad and Mad Men as one of the best dramas to air on American television so far this century. Matt Brennan