Get Saul on the Phone: AMC Shares First Teaser for Season Four of Better Call Saul
Photo by Nicole Wilder/AMC/Sony Pictures
TV
News
better call saul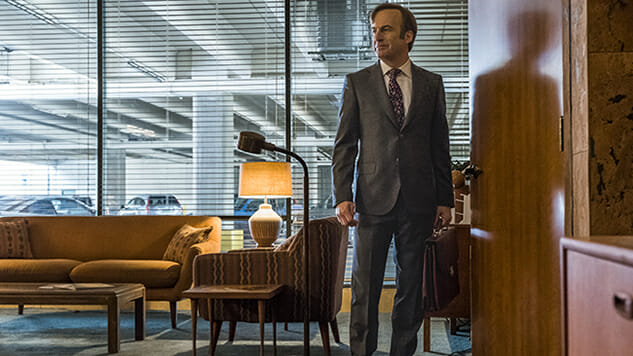 Season four of Better Call Saul is coming next month and Jimmy is up to no good. AMC has shared the official first teaser for the Breaking Bad spinoff's return and in a Mad Men-esque approach to promotion, it doesn't say much else than that.
In the 30-second clip, we learn that Jimmy will be spending some time unemployed, as there's "10 months to go" until he's a lawyer again. We also find out that he's keeping himself preoccupied with some gainful employment, otherwise known as something sketchy and probably illegal.
Season four also promises to delve into the transformation from Jimmy McGill to Saul Goodman. "You know why God made snakes before lawyers?" he quips in the trailer. "He needed the practice."
There's gun brandishing, there's blood, there's (presumably) dead bodies, there's Bob Odenkirk in a tracksuit. What more could you ask for? (Except maybe just a few more details before it airs.)
Better Call Saul is back on AMC on Aug. 6 and you can watch the teaser for season four below.