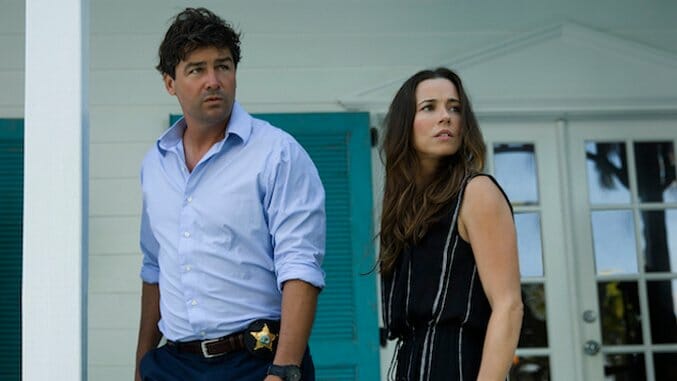 In a move that's often seen as confusing and frustrating to traditional television data reporting, Netflix doesn't release the viewership numbers of its shows. That's because Netflix doesn't make money off of people watching its original programming—Netflix makes money off of people signing up for Netflix. Which is why Netflix cares more about making shows that take over the internet for weeks at a time, shows that blow up on social media and spawn endless memes and discussions about the next season (see: the hit of the summer, Stranger Things) than about how many people necessarily watched them.
While most of us have probably messed around with the Stranger Things text generator and talked about #JusticeForBarb, the same probably can't be said for Bloodline, the streaming platform's Kyle Chandler-led crime drama.
That, along with the cut in the entertainment tax incentives program in the show's filming state of Florida, is likely why Bloodline has been axed by Netflix, making its forthcoming third season, due out in 2017, its last. THR first reported the show's cancellation, though perhaps the writing was already on the wall: in renewing the show in July, Netflix reduced the show's episode order from thirteen to ten.
Bloodline is only the third Netflix original show to be given the axe, following Lilyhammer and Hemlock Grove. It's currently unclear whether the show's producers will shop it around to other networks.