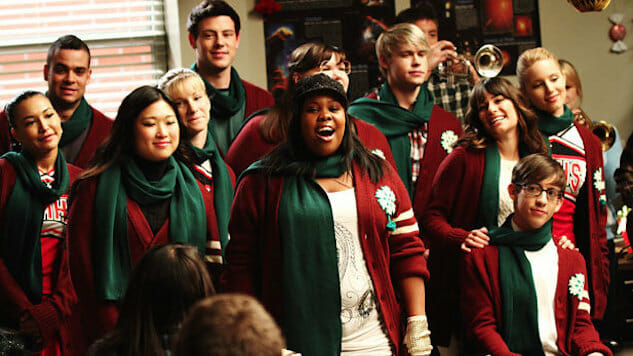 If you're anything like the Paste TV team, you've spent the last few weeks scrambling: Between holiday shopping, social engagements, feast-planning, and coming up with lists of the year's best TV shows, performances, episodes, and characters, it can be a stressful time of year. (OK, maybe that last one's just us.) It's hard to find the Christmas spirit while keeping so many plates spinning, which is why we made this handy, alphabetical guide to the 15 best Christmas episodes streaming on Netflix. Whether you want something that understands the phrase "dysfunctional family" or a more light-hearted spin on the season, we've got you covered. Consider it a (digital) stocking stuffer.
Arrested Development, "Afternoon Delight" (Episode 2.06)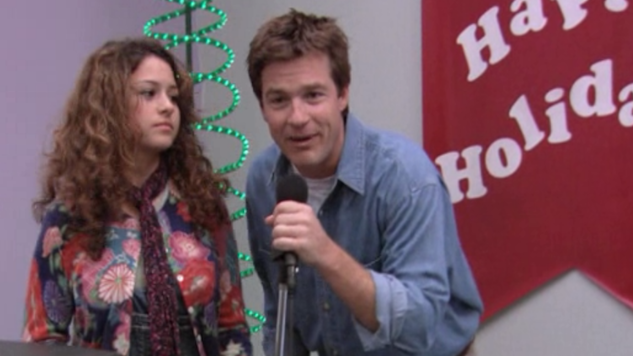 Ah, Christmas… a day to be close with your family. In Bluths' case, that means three things: 1) It's time to celebrate the annual tradition of rebuilding the family banana stand; 2) Their company Christmas party devolves into chaos; and 3) They get a little too close. Like, incestuously close.
Arrested Development made a killing on incest jokes, and "Afternoon Delight" is no exception. Here, Michael (Jason Bateman) and Maeby (Ali Shawkat), then George Michael (Michael Cera) and Lindsay (Portia de Rossi), sing a little karaoke about making some uncle/niece and aunt/nephew love in the cold light of day. Somehow, the ensuing awkwardness is hilarious both times, because Arrested Developmentmastered the art of cyclical humor. (Interestingly, this was the second major usage of "Afternoon Delight" in 2004. Ron Burgundy and his news team belted it out in Anchorman that summer.)
The rest of the episode is your basic slice of the dysfunctional Bluths, with Buster (Tony Hale) gaining mad skills in crane operation, Gob (Will Arnett) managing to alienate everyone with his douchebaggery, and Tobias (David Cross) blue-ing himself. — Zach Blumenfeld
Black Mirror, "White Christmas"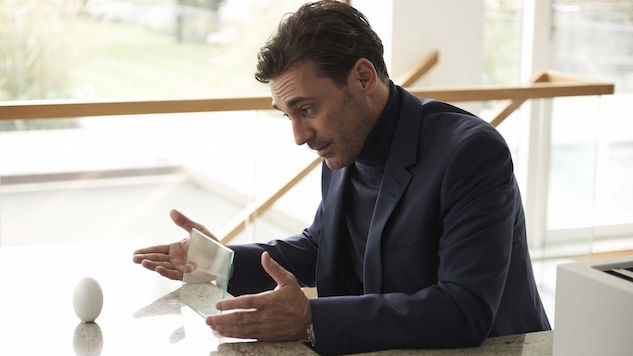 In 2014, series creator Charlie Brooker offered us a Christmas gift: A feature-length episode titled "White Christmas." The episode opens with Joe (Rafe Spall) and Matt (Jon Hamm) starting their day in a little cottage surrounded by nothing but snow. They're at the remote outpost on a job and seem to have been so for the past five years. However, following their interaction, it becomes clear that they are like strangers to one another. Joe does not want to discuss why he took the job, but he insists on hearing Matt's story.
Matt's job used to consist of developing computer programs called "cookies," which are extracted from human consciousness, take on the appearance of their owners, and subjected to a life of emotional and psychological distress—trapped in a white space with no stimuli other than their designated work tasks. But that's not all there is to Matt's story.
"White Christmas" examines just how fast we are approaching a future in which we succumb so fully to our fascination with technology that we become slaves in a world of our own design. Divided into three different parts, this episode offers a multi-layered experience that ties in perfectly with its heartbreaking ending. — Roxanne Sancto
Cheers, "Christmas Cheers" (Episode 6.12)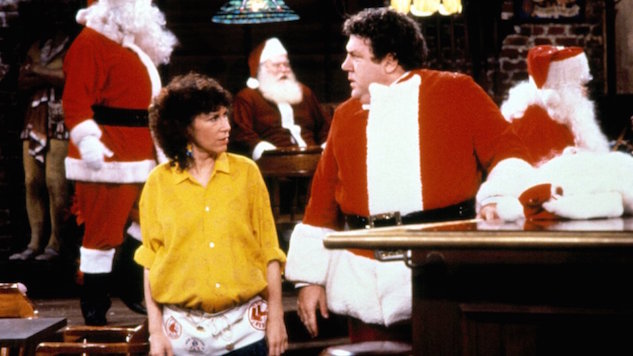 The gang sets the tone early for this holiday episode, as they sneer and snark about the umpteenth TV airing of It's A Wonderful Life before everyone gets weepy at the film's big closing moments. So it is that the rest of the episode finds the patrons and employees of Cheers grumbling and griping their way through Christmas Eve, only to find a heaping helping of joy at the end. While it provides another step forward for the season-long arc of Sam (Ted Danson) trying to bed Rebecca (Kirstie Alley), the most touching change of heart in "Christmas Cheers" comes from Frasier Crane (Kelsey Grammer), who goes from Grinch to Good King Wenceslas over the course of 22 minutes. —Robert Ham
Friends, "The One with the Holiday Armadillo" (Episode 7.10)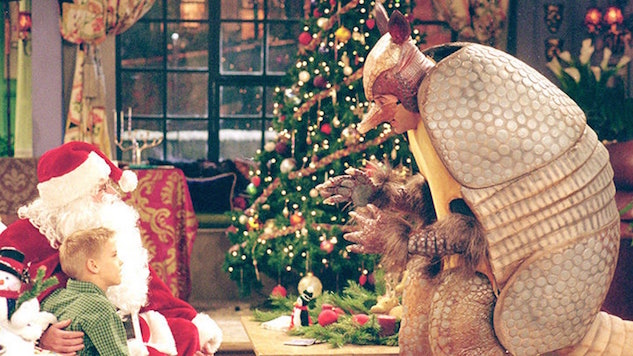 One of the more iconic Friends episodes (right up there with "pivot!", "We were on a break!" and the Thanksgiving Chandler spent in a box), this Season Seven episode found Ross (David Schwimmer) remembering once again that he does, in fact, have a son named Ben (Cole Sprouse, who is now on Riverdale). Ross wants to play Santa for his son but can't find a Santa costume and, thus, the Holiday Armadillo is born. "I'm Santa's representative for all the Southern states and Mexico," Ross explains before the Holiday Armadillo also teaches Ben about Hanukkah. Joey (Matt LeBlanc) and Chandler (Matthew Perry) show up as Superman and Santa, respectively, and even though Joey only has a costume and no mask, Ben never guesses the characters are just his dad and his friends. (Ben was cute, but he wasn't the brightest bulb). As an added bonus, we get the beginnings of the Rachel (Jennifer Aniston) and Joey romance, as the pair is having so much fun being roommates. (Yes, I was a fan of that relationship. Come at me!) —Amy Amatangelo
Futurama, "Xmas Story" (Episode 2.04)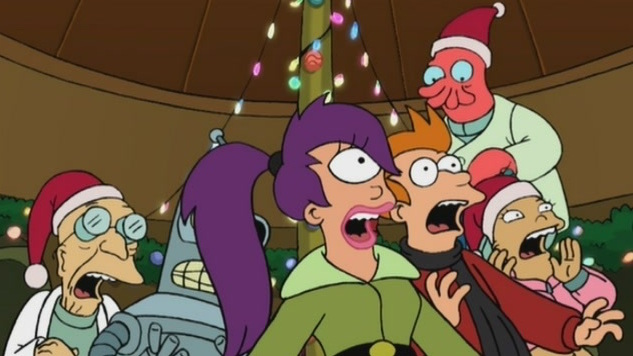 The holiday season isn't just about the holidays themselves. This is why "Xmas Story," Futurama's first Christmas episode, works: It emphasizes the time of year before the festivities. We get excited about the change in the air first, and the celebration of holiday customs second. Thus, "Xmas Story" begins with skiing, Futurama-style: You can clear trees from your path with simple word commands, and chop one down with a laser axe. (Also be on the lookout for old men waltzing around in winter weather wearing their birthday suits. It's a thing.)
Everything Christmas-y comes after, including the crew's encounter with robo-Santa Claus, who turns out, in the year 3000, to be delightfully murder-happy. He's got a strict moral compass and the firepower to punish the naughty as needed, which naturally means bad news for the Planet Express crew, who are all subjectively naughty. (Except for Bender, who is objectively naughty, as though that needs to be said.) "Xmas Story" leans on cheek and wise-assery more than emotionalism, so don't expect it to give you the warm and fuzzies. Do expect it to remind you of what's best about Xmas time: Cold weather, roaring fires, and the company of those closest to you. —Andy Crump
Gilmore Girls, "Forgiveness and Stuff" (Episode 1.10)

After seeing the relationships among the Gilmores deepen over the course of the first season, only to be torn apart in the previous episode, "Forgiveness and Stuff" rebuilds these ties, and leaves the family stronger than before. As the title suggests, Lorelai (Lauren Graham) finds forgiveness with her mother, Emily (Kelly Bishop), and her daughter, Rory (Alexis Bledel), but even more compelling is the evolution of Lorelai's relationships with the men in her life after her father, Richard (Edward Herrmann) collapses at a Christmas party and ends up in the hospital. In particular, it's Herrmann's performance that captures the episode's brilliance: Richard's wordless interaction with Lorelai in the hospital is one of the most moving scenes in the entire series, and his discussion with Emily about what to do if he dies is truly heartbreaking—especially now, after Hermann's own passing. —Ross Bonaime
Glee, "A Very Glee Christmas" (Episode 2.10)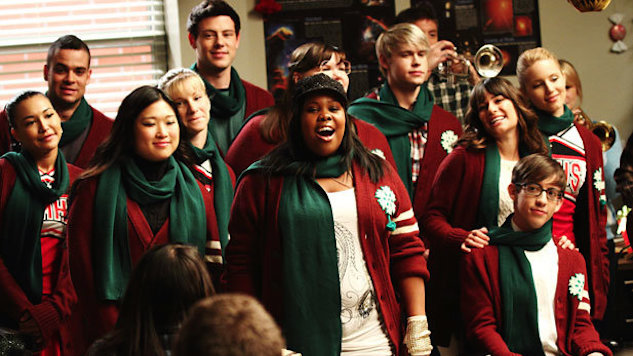 Brittany (Heather Morris) still believes in Santa, and this year she wants only one gift from St. Nick—she wants her boyfriend, Artie (Kevin McHale), to walk. Meanwhile, Sue (Jane Lynch) goes full Grinch (green makeup and all) to steal the presents in the staff Secret Santa gift exchange, and Rachel (Lea Michele) is still searching for a way to get Finn (the late Cory Monteith) to forgive her. There are some great one liners: "Can I be honest? I don't understand the difference between a slave and an elf," Brittany says. But like many Glee episodes, the plot is over the top and all over the place, so the real reason to watch is the New Directions' take on some holiday favorites. Kurt (Chris Colfer) and Blaine (Darren Criss) croon "Baby, It's Cold Outside" in the episode's best number. They aren't together yet, but their duet is definitely a precursor of what's to come. And who can resist Michele covering Wham!'s "Last Christmas"? —Amy Amatangelo
Lost, "The Constant" (Episode 4.05)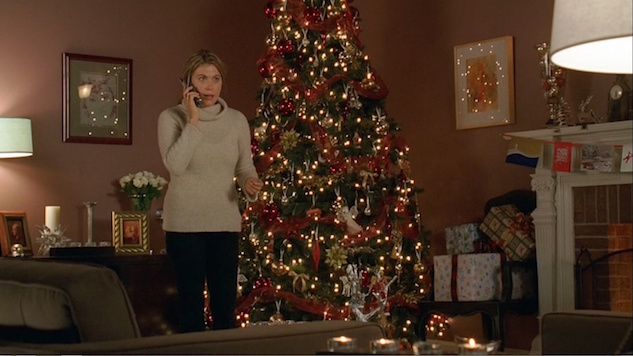 More than halfway through the run of Damon Lindlelof and Carlton Cuse's sometimes infuriating, beguilingly messy experiment of a TV series, "The Constant" is a pretzeled intersection of Lost's internal war between determinism and existentialism and the bleeding-heart character moments that pushed so many to endure the series' bumpiest moments.
Compared to most holiday episodes on this list, there's really only one scene that identifies "The Constant" as being a Christmas episode. In nearly the last shot, Penny (Sonya Walger) stands in her living room crying in disbelief on the phone. After nearly a decade, she never thought she would hear the shipwrecked Desmond's (Henry Ian Cusick) voice again, and she's crumbling in real time. And behind her is, of all things, an ornamented tree. Within the episode, December 24, 2004 has crucial significance, but the holiday is more totemic than that—a feature of the calendar in a series that routinely jumbles its characters' sense of time and space. After seasons of uncertainty and delayed gratification, Lost offers a modicum of relief with this brief reunion of the show's most classically romantic couple. —Michael Snydel
Mad Men, "Christmas Waltz" (Episode 5.10)

Sandwiched between the Revolver needle drop that closes "Lady Lazarus" and the stunning three-episode sequence that closes Mad Men's finest season, "Christmas Waltz" is something of a lost classic. As Lane (Jared Harris) confronts his deepening money troubles, Pete (Vincent Kartheiser) chases the Jaguar account, and Harry (Rich Sommer) visits Paul (Michael Gladis), now a Hare Krishna with a Star Trek spec script, the episode begins as a reflection of the personal and professional stress that often comes with the holidays. Most memorably, Joan (Christina Hendricks) rages at Meredith (Stephanie Drake) after being served with divorce papers, delivering one of the funniest lines of the entire series: "Surprise! There's an airplane here to see you!" By the end of the hour, though, "Christmas Waltz" emerges as a last glimpse of goodness before the "dirty business" that consumes the remainder of the season. Harry does Paul a (complicated) kindness, and Don (Jon Hamm) rescues Joan with a test drive and a stiff drink. "It was a disaster," he says, referring to his affair with Bobbie Barrett— and also, perhaps, plenty of Christmases in your family annals. Joan, of course, has the note-perfect response: "And you enjoyed every minute of it." —Matt Brennan
New Girl, "The 23rd" (Episode 1.09)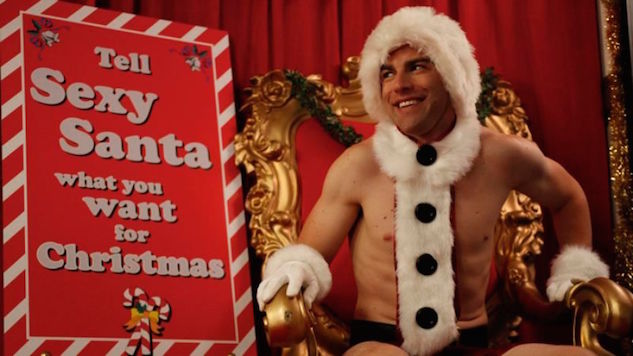 Remember how great New Girl was in its first season? The series got stronger with each episode as it honed the great rapport among Jess (Zooey Deschanel), Nick (Jake Johnson), Schmidt (Max Greenfield) and Winston (Lamorne Morris). In the show's first Christmas episode, Jess realizes she doesn't feel about her boyfriend Paul (guest star Justin Long) the way he does about her, and Schmidt is forced to be a sexy Santa at his office Christmas party. Schmidt, who is very smitten with CeCe (Hannah Simone), makes her a personalized (and foul-smelling) perfume, and Nick, a notoriously bad gift giver, comes through on the perfect gift for Jess as he takes her to Candy Cane Lane, a street that does Christmas lights to the max. The only problem? Candy Cane Lane has gone dark for the night and turned off all their lights. But that's not going to stop Nick. Believe in the magic of Christmas, or at least in the magic of screaming, "Turn on your lights!" —Amy Amatangelo
The Office (U.S.), "A Benihana Christmas" (Episodes 3.10/3.11)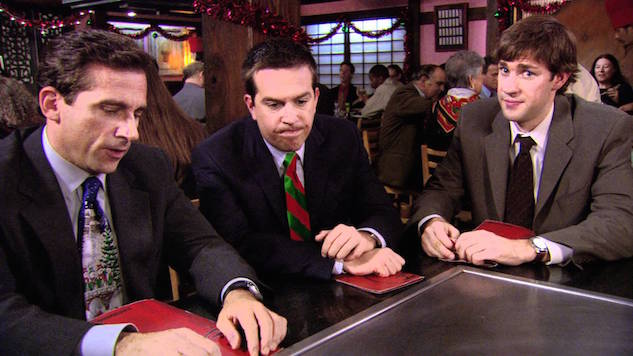 "A Benihana Christmas" has aged in the years since it first aired—casual misogyny and overtly racist "jokes" feel particularly painful in our current political moment—but it also captures the tightrope of melancholy and mirth that The Office walked best among its mockumentary-style peers. Two primary plot lines drive the double-length episode. Jim (John Krasinski), Andy (Ed Helms) and Dwight (Rainn Wilson) bring an inconsolable Michael (Steve Carell) to a Benihana restaurant to take his mind off getting dumped right before Christmas. Back at the office, Pam (Jenna Fischer) and Karen (Rashida Jones) throw a festive coup against Angela (Angela Kinsey), who, true to form, sticks to her joyless holiday party plans. The cast converges as a sake-tipsy Michael returns with his new (and very temporary) waitress "girlfriend" and the warring parties unite for the closest Dunder Mifflin ever comes to a successful company event. And lest you think that The Office would deliver an uncomplicated yuletide ending, both Jim and Pam (who aren't together at this point in the show) reconsider who they really want to be kissing under the metaphorical mistletoe. — Steve Foxe
The Office (U.K.), "Christmas Special"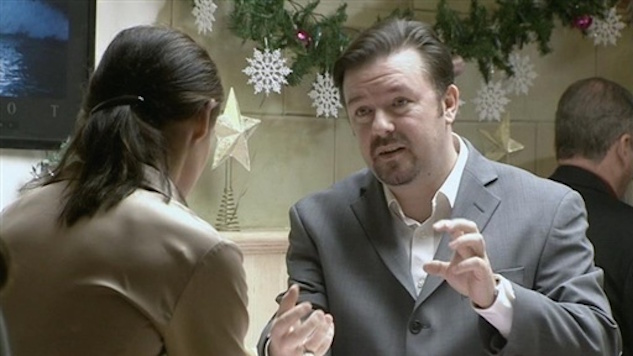 The Office was essentially 12 episodes of buildup, with cringe-inducing moments, unrequited love and heartbreaking realizations. Because of that, the two-part "Christmas Special" isn't just an incredible holiday episode and series finale: It's also the cathartic release we've been waiting for. The most memorable moment comes when Tim (Martin Freeman) and Dawn (Lucy Davis) finally kiss after years of will they/won't they tnesion, but just as great—as was always the case with both versions of The Office—are the smaller victories; the notion of David Brent (Ricky Gervais) going on a date and coming to understand that he might not end up alone after all is staggering. "Christmas Special" is The Office at its best, a wonderful collection of sadness, hope and beauty, even amid the mundanity of everyday life. —Ross Bonaime
Parks & Recreation, "Citizen Knope" (Episode 4.10)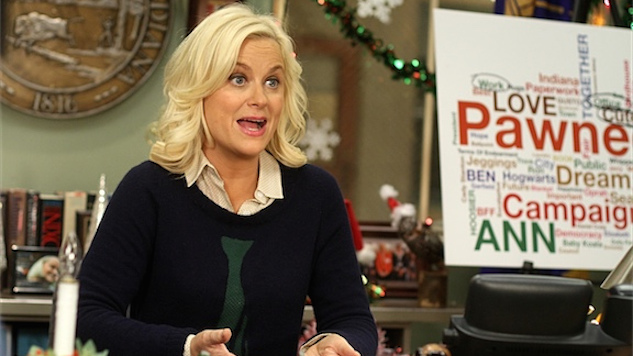 Leslie Knope (Amy Poehler) is the world's best gift-giver. She always knows exactly what to get someone. This Christmas episode kicks off with everyone opening their Christmas gift from Leslie. My personal favorite is the painting Leslie gives April (Aubrey Plaza). "These are the Black Eyed Peas and I finally killed them. It's a Christmas miracle," she deadpans to the camera. Leslie's relationship with Ben (Adam Scott) discovered, she is suspended from the Parks Department and her run for City Council seems doomed. Enter her staff who not only create her a gingerbread rendition of the Parks Department but offer to run her campaign for her. The episode epitomizes what made Parks such a great show. Leslie may have possessed a blindly naïve optimism but she always wanted what was best for her community. If you want to believe in government again, spend some time in Pawnee. —Amy Amatangelo
That '70s Show, "An Eric Forman Christmas" (Episode 4.12)

Eric (Topher Grace) is put in charge of the church Christmas pageant. That means Jackie (Mila Kunis) wants Mary to fly in on a unicorn and Kelso (Ashton Kutcher) wants to be a space Santa. Eric and Donna's (Laura Prepon) parents fight over holiday decorations before getting into the holiday spirit in this classically goofy episode. The episode's highlight finds Kelso, a super fan of Rudolph the Red-Nosed Reindeer, inserting himself into a Rankin/Bass-like production. His friends say he's too old to watch Rudolph, but we all know that's not true. —Amy Amatangelo
The West Wing, "In Excelsis Deo" (Episode 1.10)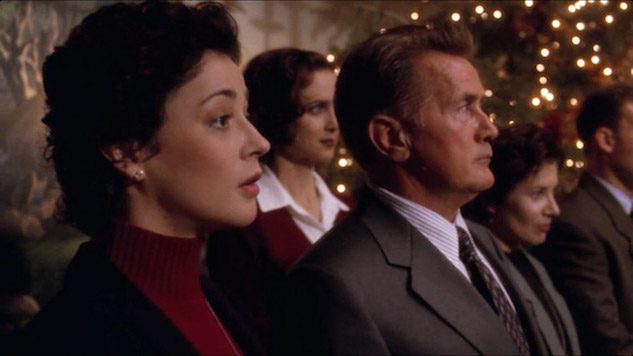 The hyperkinetic fencing match that is Aaron Sorkin's dialogue often conceals emotional gut punches, and "In Excelsis Deo" has two major ones. First, Mrs. Landingham's (Kathryn Joosten) heart-wrenching revelation that she lost her twin sons in Vietnam contextualizes the universally respected secretary: She doesn't just run things, she mothers them. Her elegantly crafted speech resists the trite lilt typical to Sorkin and goes for no-nonsense sadness, instead. It's broad enough to fit our own experiences into, while being specific enough to hurt. The second gives consummate curmudgeon Toby Ziegler (Richard Schiff, winning an Emmy for the episode) a chance to ensure the government works, a goal that everyone in Jed Bartlett's White House shares. When he arranges for a military funeral for a homeless veteran, it's not just a moment of growth for the character, it's an embodiment of the series' thesis: Those in government want to help, and that desire comes from the heart.—Jacob Oller