It's Not Just the Script: Next Game of Thrones Episode Leaks Online
Photo by Macall B. Polay/HBO
TV
News
Game of Thrones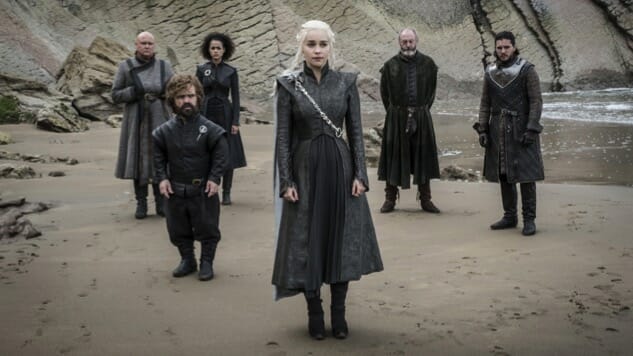 While the news of HBO's hack was revealed a few days ago, the company is still determining the full extent of information stolen from them. Well, that's not even the full extent of their problems. The Verge reports that the entire fourth episode of the popular program, titled "The Spoils of War," has been released online in a low-quality format. The leaked episode comes via Google Drive postings in a Reddit thread and includes a "for internal viewing only" watermark.
But this leak actually has nothing to do with the hack, per The Verge—the blame for this leak lies with a distribution partner, Star India. A Star India spokesperson addressed this in a statement, telling The Verge:
"This confirms the compromise of episode 4 of Game of Thrones Season 7, earlier this afternoon. We take this breach very seriously and have immediately initiated forensic investigations at our and the technology partner's end to swiftly determine the cause. This is a grave issue and we are taking appropriate legal remedial action."
It's starting to look like HBO may need to build their own version of The Wall to combat all these leakers and hackers. They'll make the White Walkers pay for it.
This should go without saying, but don't watch the episode. If we ever want to continue getting high-quality, well-made content in the future, we need to stop stealing it all the time.