GothamTeaser Gives Us Look at Paul Reubens as Penguin's Father
Photo courtesy of FOX
TV
Video
Gotham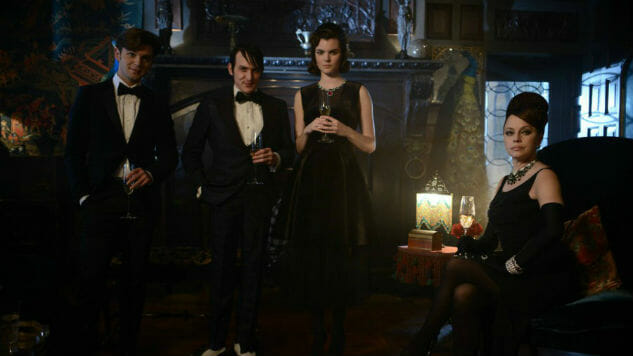 Gotham is taking yet another trip down origins lane, and this time, Paul Reubens is at the center of it all. Fans of the series and the actor now have their first substantial look at Reubens' role thanks to this episodic trailer for next week's "Mad Grey Dawn." Toward the end of the 30-second clip, you'll see Reubens appear as Penguin's (Robin Lord Taylor) father, the family Oswald never had.
The rather rousing promo also offers a sneak peek at Gordon's unraveling after an anonymous person attempts to expose his role in Galavan's murder in the midst of a case that puts Gordon directly in Nygma's—better know as The Riddler—line of fire.
In a subtle nod to Batman's big (and often unrelated) screen canon, Reubens' return to the dark city marks his second go as Penguin's father, having previously played the older Oswald to Danny DeVito's's Penguin in Tim Burton's Batman Returns.