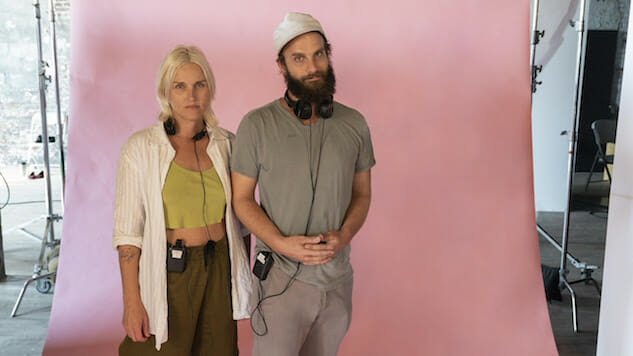 Good news for fans of the low-profile HBO hit High Maintenance: The series will receive yet another season.
The new season will be co-creators Katja Blichfeld and Ben Sinclair's fourth on HBO, and its tenth overall if counting the show's three-year, Vimeo-backed run as a shorter-form web series.
HBO describes the show, which provides vignettes of New York City stoners—all connected through a nameless weed dealer played by Sinclair—as a "uniquely authentic portrait of New York with empathy and insight, telling amusing, surprising, sometimes moving and always poignant tales of denizens who are usually just faces on the crowded sidewalks of Brooklyn."
This renewal comes as no surprise to the review-savvy: High Maintenance's third season was a critical hit. We named it one of 2018's best shows, with Paste TV contributor Jacob Oller calling the series "the perfect pick-me-up, healthy mind-alteration gauged precisely to give its audience a deeper appreciation for everyone around them by allowing their empathy to breathe in a welcoming place onscreen."
High Maintenance still stays true to its low-budget roots, as it appeared last season with few frills, relative to surrounding HBO programs like Fahrenheit 451 or Westworld.
Have you heard the good news?!
High Maintenance has been renewed for Season 4 #HMonHBOpic.twitter.com/RuxoruPHJD

— High Maintenance (@HMonHBO) March 19, 2019