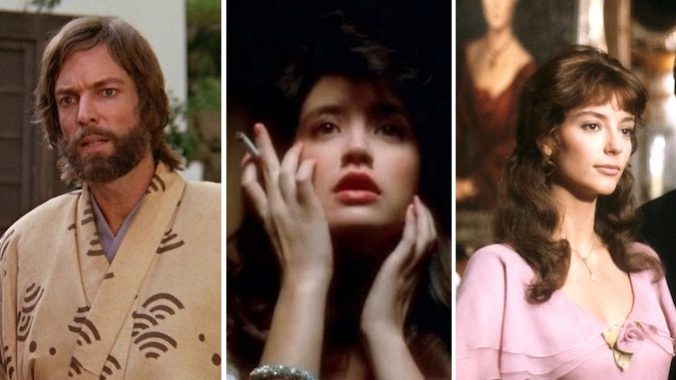 Compared to the instant gratification we get from streaming networks nowadays, we had it hard back in the '80s. Don't get me wrong, it wasn't difficult in the literal sense, but how the industry operated was much different four decades ago. Network television was all-powerful, cable was in its infancy, and it would be a few years until technology would crawl ahead enough to bring us the VCR.
While the term "miniseries" has long become outdated and replaced with the more showy "limited series" (which itself is often not honored—looking at you Big Little Lies and its many seasons-long "limited" peers), use it around any Baby Boomer or Gen Xer and their eyes will light up instantly. Just like its name implies, miniseries were short-term, episodic television that popped up a few times a year. Often marketed as major events, they took on all the qualities then only associated with motion pictures, including large budgets, high profile casting, and massive production value. They were such a big deal that people would cancel all plans and stay home, throw watch parties, and would not take even one phone call during the viewing.  
Rich Man, Poor Man (1976) and Roots (1977 ) were two beloved and highly regarded miniseries that came out of the Disco Decade, but the 1980s staked their own claim with a trio of presentations that have also remained in the annals of pop culture. 
Each of these miniseries, and the blossoming genre itself, engrossed us in a way that a normal movie or television series couldn't, and their soapy goodness was not lost on those of a certain age and generation. Although the genre continued to flourish through the 1990s, once the first decade of the new millennium was upon us, it all but vanished. For all its pomp and opulence, you cannot deny that in those days, the miniseries was one guilty pleasure we were more than happy to indulge in. 
Break out your legwarmers and off-the-shoulder shirts, and let's revisit those miniseries that made such an impact in the 1980s that we still talk about them today. 

Shogun (1980)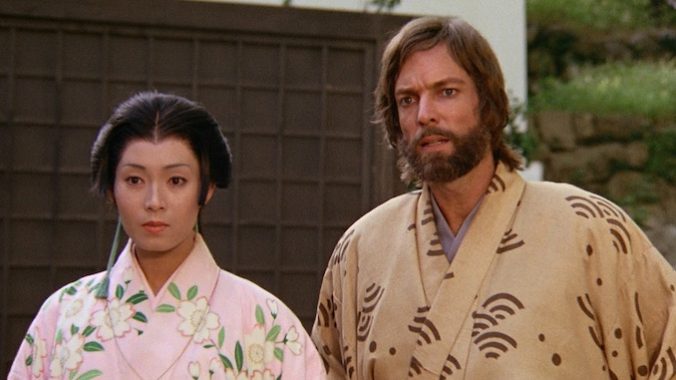 To kick off the decade, the adaptation of James Clavell's 1975 novel about a British sailor who gets stranded in 17th century feudal Japan and taken captive by samurai aired on NBC for four nights in September 1980. As protagonist John Blackthorne (Richard Chamberlain) is ordered to acclimate to Japanese life and custom, and the military commanders' battle against each other to claim the title of shogun raged on, it certainly made sense to film it completely in the country it was based. Not only was this type of production being shot overseas practically unheard of in those days, but so was the fact that much of the scripted and spoken dialogue was, in fact, in Japanese. 
Alongside Chamberlain were John Rhys-Davies (known to more modern audiences as Gimli in the Lord of the Rings films), Damien Thomas, Yoko Shimada, and as the frighteningly imposing Lord Toranaga, the late, great Toshiro Mifune (if you haven't grasped the level of badassery that was Mifune, I urge you to stream The Seven Samurai and Rashomon). The love story between Blackthorne and the very married assistant and translator to Toranaga, Mariko (Shimada), provided Shogun with a much needed romantic aspect to balance the dramatic violence that propelled such an engrossing story of political power and control. 
While Chamberlain didn't put on a British accent despite playing an Englishman, the series was the catalyst in the massive jump in interest in Japanese culture. Narrated by Orson Welles (who certainly provided one authoritative voiceover), this massive hit would be nominated for fourteen Primetime Emmy awards, winning three (including Outstanding Limited Series), as well as three Golden Globe wins, one each for Chamberlain and Shimada in their respective acting categories, and one for Best Television Series-Drama, according to IMDb. A remake has been filmed and is set to premiere sometime in 2023. 
---
The Thorn Birds (1983)
For those that like romance with a bit more scandal and a little less violence, we trade Japan in the 1600s for the Australian outback in the early 20th century in The Thorn Birds. 
Airing on ABC in March of 1983, and based on Colleen McCullough's 1977 book, The Thorn Birds takes us into the world of the Clearys, led by patriarch Paddy (Richard Kiley), a laborer who has a difficult time supporting his large family, consisting of austere wife Fiona (Jean Simmons), several sons, and a lone daughter, Meggie (Rachel Ward). After the family emigrates from New Zealand to Australia to help run a large sheep station in New South Wales owned by Paddy's massively wealthy sister, Mary (Barbara Stanwyck) and once they are introduced to parish priest Ralph de Bricassart (Richard Chamberlain), their lives are intertwined forever thanks in part to the forbidden—and initially unrequited—love between Father Ralph and Meggie. 
While the May-December relationship between an clergyman and his significantly younger charge was certainly taboo, it was all the circumstances keeping them apart that made this miniseries so beloved: Father Ralph's overwhelming ambition to rise up the ranks of the priesthood, and Meggie's torment that was so strong that she tried to forget him by marrying another man (Bryan Brown). 
Although Brown is the lone Australian actor in the entire production, the sheer star power of the cast of The Thorn Birds would be enough to please any fan of classic film. In addition to those listed above, additional members included Piper Laurie, Christopher Plummer, Ken Howard, and Mare Winningham. Love was also in the script and transferred to real life, as Ward and Brown would marry. 
Chamberlain seemed to have the Midas touch, as The Thorn Birds was also a smash hit, winning six Primetime Emmys out of fifteen. Even though we became enamored by this tale of star-crossed lovers, this wouldn't be the last we would see of Meggie and Father Ralph. Covering a huge chunk of time not shown in the original, a poorly-received sequel would air in 1996. 
---
Lace (1984)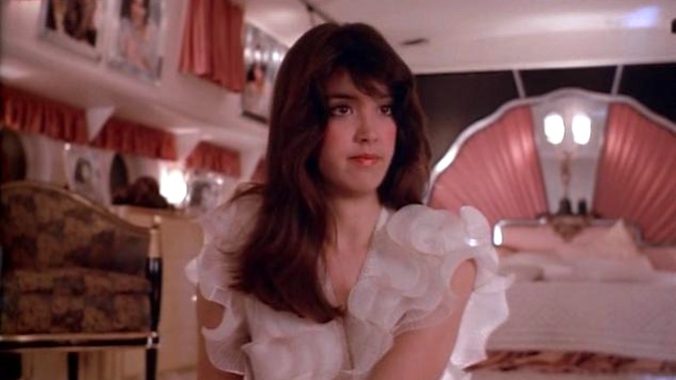 With a single line, "Incidentally, which one of you bitches is my mother?" television got a little spicier, and ABC scored another winner in February 1984 when Lace graced the screen. The adaptation of the 1982 Shirley Conran bonkbuster centered on a film actress's quest to find and punish the mother that abandoned her as a child, and featured glamorous lives and jobs, money, prestige, international travel, and plenty of sex. 
Lili (Phoebe Cates) starred as a well-known movie star with a rather tragic past. After she learns that the tres chic Hortense Boutin (Angela Lansbury) has been forwarding along money at the behest of three friends who matriculated at a fancy Swiss boarding school years prior where one of them ended up pregnant (with herself as the result), she not only wants to get to the bottom of everything, but exact her revenge. Going back and forth between timelines in 1960 and then-current day, the mystery of which young woman, Jennifer "Pagan" Trelawney (Brooke Adams), Maxine Pascal (Arielle Dombasle) or Judy Hale (Bess Armstrong), mothered the vengeful Lili, is sandwiched between passionate love affairs, careers, families, and friendships broken by guilt and grief.  Lili's powerful position as an actress allows her to ingratiate herself into the women's lives, as they are eager to capitalize on her celebrity to benefit their own causes, yet her wounded soul is clearly still in pain from that rejection and her extremely difficult childhood. 
The jewel in the crown was definitely Angela Lansbury as Maxine's loaded aunt Hortense. While Lansbury wasn't in many scenes, like so many other acclaimed actors that appeared in all of these miniseries, their mere addition to the cast guarantees plenty of clout. Lace was so popular that a sequel did come out in 1985 that followed the same format, but would question and reveal Lili's paternity. 
---
Katy is a Boston-based freelance journalist and writer who covers arts & entertainment, lifestyle, health & wellness, beauty, food & dining, and culture. A graduate of the Walter Cronkite School of Journalism and Mass Communication at Arizona State University, publications she has written for include Turner Classic Movies, YourTango, Kitchn, Time Out Boston, Well + Good, Film Inquiry, Gannett, and Patch. Follow her on Twitter @KatyKostakis, on Instagram @katykostakis, and her website at www. katykostakis.com. 
For all the latest TV news, reviews, lists and features, follow @Paste_TV.