Samantha's Best and Worst Moments on Sex and the City and And Just Like That
Photo Courtesy of Max
TV
Lists
list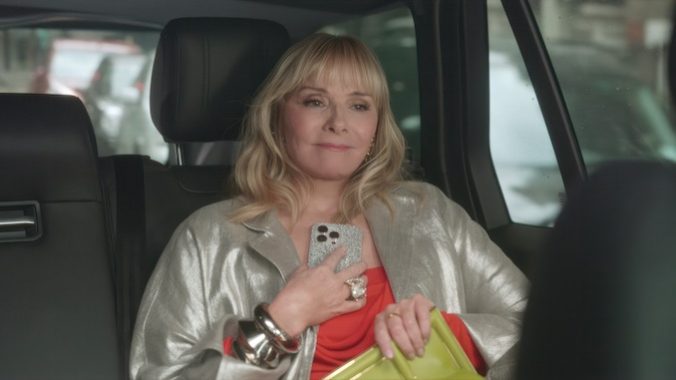 Samantha Jones, played by Kim Cattrall, was truly the MVP of Sex and the City (SATC)—a loyal friend, a fierce dresser, and the most sexually adventurous woman of the beloved New York foursome. Every episode without her in And Just Like That (AJLT) is a sore reminder of loss for many fans. It was only last week when Carrie (Sarah Jessica Parker) sat quietly through Che's (Sara Ramirez) brutal roast of Miranda (Cynthia Nixon) that longtime viewers pointed out that Samantha would never have let that slide. This may read like a eulogy for Samantha, because in a way it is. She may not be dead, but after starring in six seasons of the HBO show and its two movies, Cattrall refused to return for the continuation series And Just Like That. However, the power the iconic Samantha Jones holds over fans is unmatched, and so Cattrall agreed to reprise her iconic role momentarily for the AJLT Season 2 finale. A moment which has kept fans watching despite a rocky sophomore season.
So why can't fans get over the loss of Samantha? Although Carrie was the sex columnist and supposed expert, Samantha gave Sex and the City the sex-positive boost it needed. It was her positive spin and endless buoyancy in the face of judgment (even by her supposed friends) that created the legacy that has us begging for more. Below is a definitive ranking of Samantha's best and worst moments, made up of the times she came out on top, her softer side, and those where the show's problematic writing failed her.  

The Okra Incident (Sex and the City Season 3, Episode 5)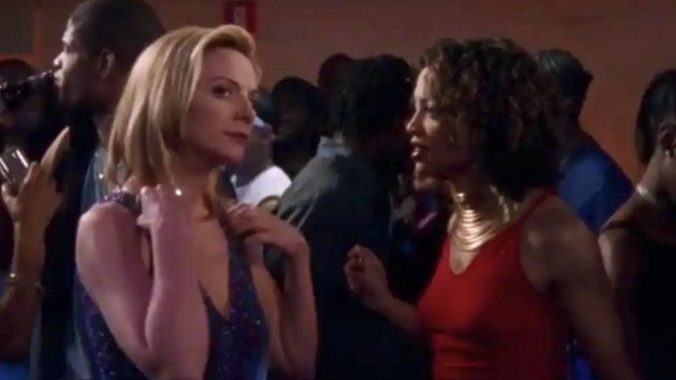 Sex and the City, despite being set in the diverse metropolis that is New York, has some of the worst racial politics of its TV era. The four single women of Manhattan may claim to have dated most of the island, but there are only two Black love interests throughout: Dr Robert Leeds (Blair Underwood), Miranda's boyfriend in Season 6, and Samantha's brief relationship with Chivon Williams (Asio Highsmith). It's an episode filled with poorly handled moments of racial politics, with Samantha proudly calling herself colorblind ("I don't see color, I see conquests"), and adopting Black slang when dating Chivon. The relationship ends when Samantha fights with Chivon's sister Adeena (Sundra Oakley), insulting Adeena with the remark "get your big Black ass out of my face, and your okra wasn't all that." This moment makes it clear why AJLT's  showrunners pointedly worked to have a diverse cast, trying to make up for the errors of SATC's past.
---
Moving into the Meatpacking District (Sex and the City Season 3, Episode 18)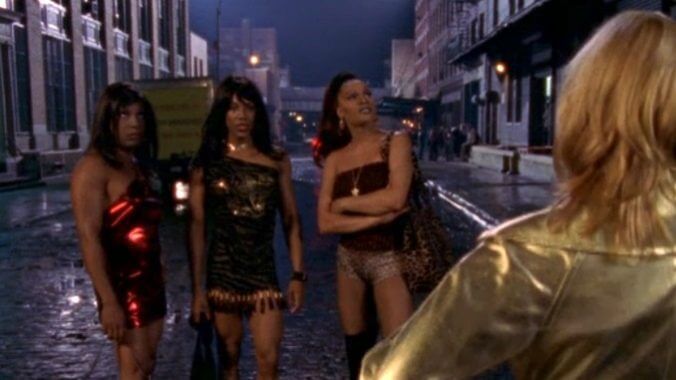 SATC may have embraced the shes and the gays, but the trans community was another part New York's population that was snuffed. When Samantha moves into the meatpacking district, she struggles to coexist with her new neighbors, the trans women—Destiny (Michael Jefferson), Chyna  (T. Oliver Reid), and Jo (Karen Covergirl)—hanging out on the street at night. In classically late-90s and early 2000s fashion, Samantha's outdated language is matched with Carrie's voiceover, which consistently misgenders the trans women, making it an episode promptly skipped in any rewatch. Luckily, this turf war doesn't last long, and as the episode (titled "Cock-a-doodle-do!") wraps, the girls can be seen drinking flirtinis on a rooftop with the trans community. The only reason this moment is not joint-last with the Okra incident, is because of the debacle's thankfully amicable ending. 
---
The "Sorry Your Husband Died" Flowers (And Just Like That Season 1, Episode 2)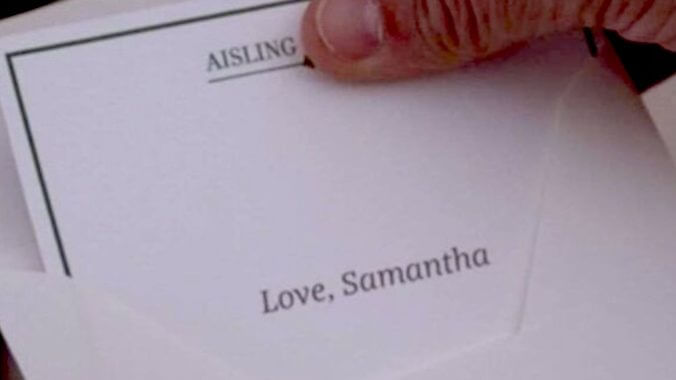 Samantha's legacy is so strong that the And Just Like That writers continue to try to find ways to shoehorn Samantha back into the show. This has included a few text conversations between Carrie and Samantha throughout the first season. When Big died, Samantha sent a grandiose bouquet for the coffin with the note "Love Samantha," a fumbled attempt to show that Carrie and Sam are still on good-ish terms. However, viewers are getting mixed messages from their long distance friendship, seeing as Samantha cares enough to send flowers and text, but her and Carrie apparently aren't on good enough terms for her to call or share her condolences in person. Samantha's a loyal friend, so her absence is out of character, and only serves as a reminder of what And Just Like That is missing.
---
Samantha Bids the Apartment Farewell (And Just Like That Season 2, Episode 11)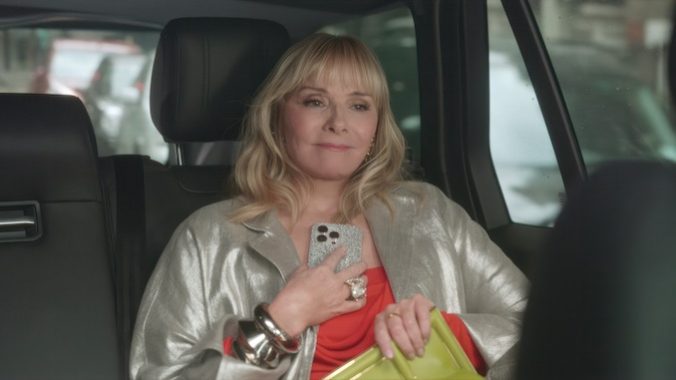 Well, the moment fans have waited all season for has finally come—and with all the clumsy handling that we have grown to expect from And Just Like That. As Carrie prepares to host the last supper at her old apartment, she gets a surprise phone call from none other than Samantha. This could have been a sweet, reminiscing chat with an old friend, a chance to flick back through some of the fond memories of that apartment. Instead, Samantha put on her bad English accent to make reference to the Soho club member she impersonated that one time in order to gain access to the pool. Instead of paying the relationship between Samantha and Carrie its due, the series is more concerned with tying up the many loose ends of the season, and, much like the apartment, this brief chat between the old friends ends just as unceremoniously.
---
Samantha Takes Uppers (Sex and the City Season 4, Episode 14)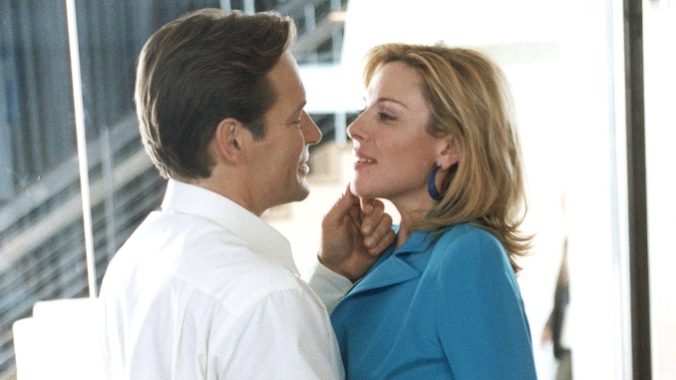 Not all of Samantha's slip-ups are as problematic as those previously mentioned, some are just extremely relatable. When shagging hotel mogul Richard (James Remar) while on ecstasy, she blurts out that she's in love with him. The morning after, she shares her embarrassment in a panicked phone call to Carrie: "it was the ex talking, all I wanted to do was have sex!" We may not all have the sexual aptitude of Samantha or the desire to wear a power suit with a deep V neck, but we've all shared our feelings too soon and stressed about the consequences.
---
Samantha Helps Carrie Out of a Jam (Sex and the City Season 2, Episode 6)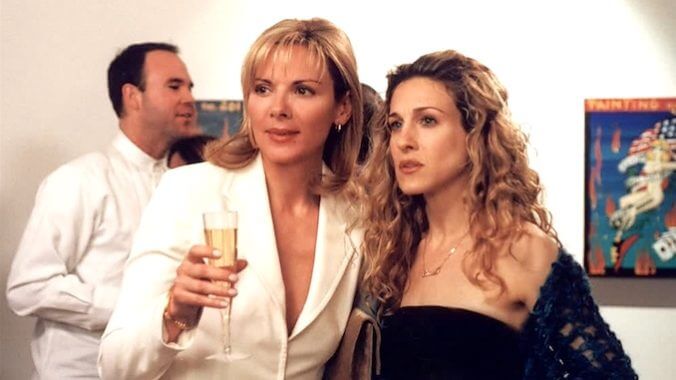 While Carrie's loyalty to her friends is often called into question, Sam's is unwavering. She's a great wing-woman, backs up her friends when needed, and even helps with vaginal removal. Like the time Carrie's diaphragm got stuck, and while the other girls made excuses for helping pull the thing out, Samantha necked her martini and rolled up her sleeves. It's rare to find a friend that will get as close as Samantha was willing to for the sake of Carrie's health, and even rarer to find someone who will look you in the eye afterwards. Samantha is the friend you need in every tricky situation, particularly those of the gynecological variety.
---
Samantha Gets a New Haircut (Sex and the City Season 6, Episode 16)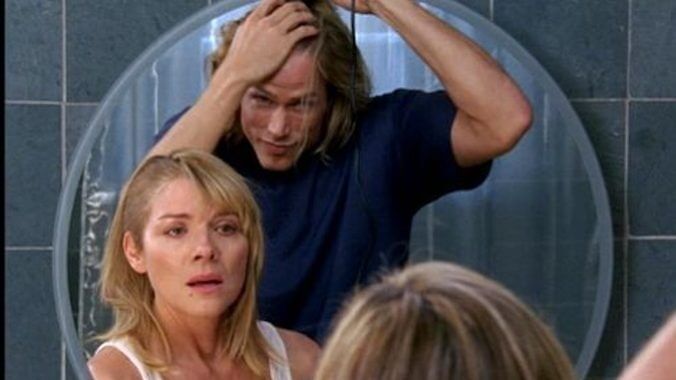 Like anything Samantha does, she handles her fight with breast cancer with style and determination. When Samantha starts losing her hair from the chemo, in the middle of giving Smith a blow-job, she starts to really get scared. Samantha decides to take matters into her own hands by shaving her head without telling Smith, which he promptly walks in on. This is a great moment not only of her defiance in the face of illness, but also a testament to her relationship with Smith. As the only man patient enough to challenge her dogged independence, Smith compliments Sam, allowing audiences to see her softer side and reminding independent women everywhere they don't always have to go it alone.
---
The Time Samantha Switched Sides (Sex and the City Season 4, Episode 4)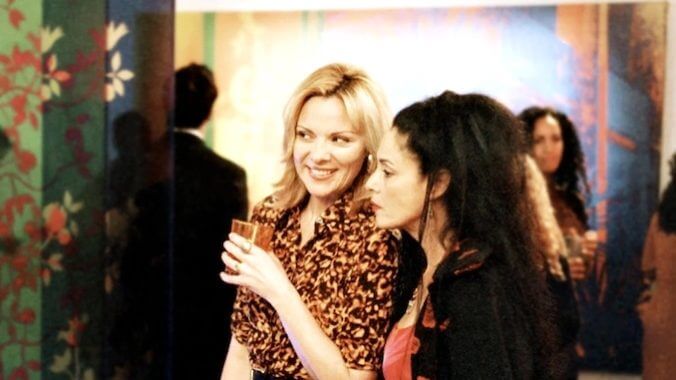 Samantha once iconically declared, "I'm a trysexual, I'll try anything once," and this is no lie. She tries bondage with a stock broker, joins the mile high club, and even (briefly) abstains with the guidance of a hot priest. The one practice she rarely participates in is monogamy, but she will dabble for the right man or woman. When Samantha meets Maria (Sônia Braga), she gets a sexual education she didn't know she needed, learning all about the vulva and everything you can accomplish without a dick, smugly exclaiming over lunch that "Maria has 10 dicks!" It's a rare moment in the show where new sexual milestones are explored with excitement rather than trepidation, and who better than Samantha to giddily educate the girls. 
---
The Last Seduction (Sex and the City Season 1, Episode 1)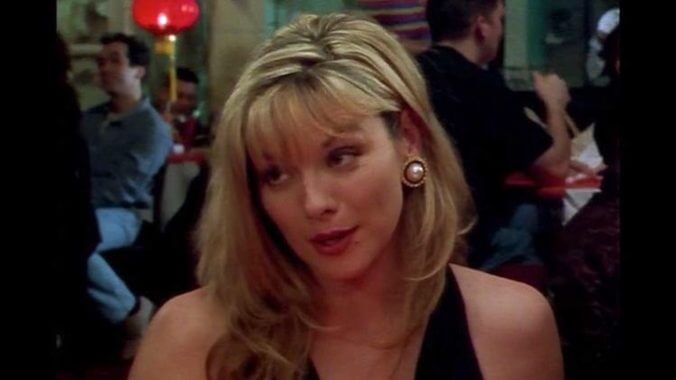 In the pilot, when we first meet Carrie and her three single girlfriends, we quickly get an idea of the women's varying characters, thanks to their differing opinions on the erotic thriller The Last Seduction. Samantha reminds the girls of the film during a discussion of women having sex like men, "with no emotion." Miranda joins in describing the scene with "Linda Fiorentino fucking that guy up against the chain link fence," to which Samantha chimes in "and never having one of those 'oh my god what have I done' epiphanies." This conversation sets the audience up for the group's dynamic, telling us who Samantha is more than anyone else, a woman who is open, sexually free, and refuses to be shamed. 
---
Rebuffing Carrie's Ageism (Sex and the City Season 5, Episode 4)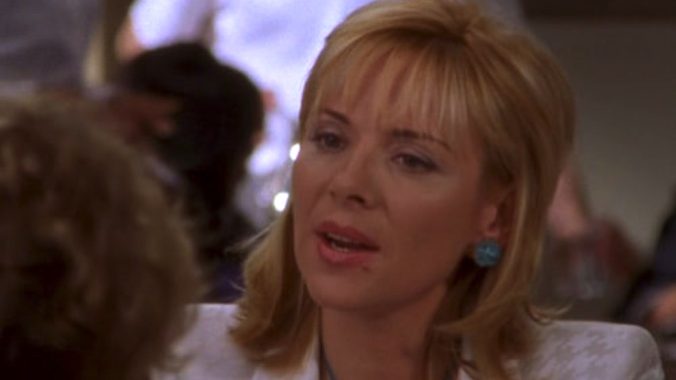 Carrie, as half the Internet is quick to point out, has always been a bad friend, judging Samantha often for her escapades. One of the worst fights the two have is when Carrie resorts to the ageism we still see pushed back against in AJLT, as she tells Samantha "it's time for ladies my age to cover it up." Of course, Samantha gets the final say as she declares, delivering the line with her signature tenacity: "I will wear whatever and blow whomever I want as long as I can breathe and kneel." Samantha will always be sexy, unshakeable, and defiant, never bowing to ageist stereotypes or changing who she is at her core.
---
Billie is a culture and lifestyle writer with notable bylines in Refinery29, Little White Lies, Hyperallergic and Cosmopolitan. Her writing often focuses on her main passion: horror. However she regularly emerges from her terrifying comfort zone to write regular book reviews for The Big Issue and personal essays covering mental health, sexuality and climate change. She can be found @billierwalker, making her next gory obsession her entire personality. 
For all the latest TV news, reviews, lists and features, follow @Paste_TV.