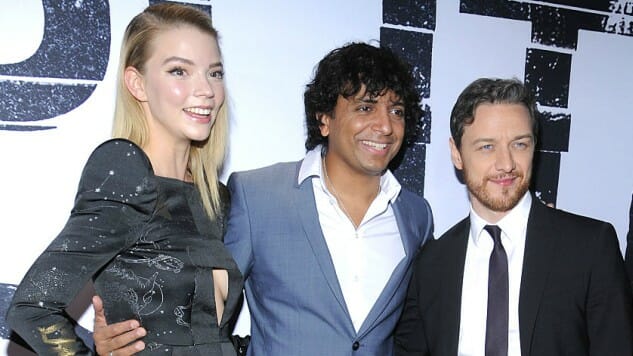 Apple has once again stepped up its television game, ordering yet another series. This time, Apple TV is recruiting M. Night Shyamalan for an untitled psychological thriller. The series' plot is yet to be announced, but the show will include 10 episodes, with Shyamalan directing and executive producing episodes and his company Blinding Edge Pictures producing the entire series, according to Deadline.
This is not Shyamalan's first time in television. He recently executive produced the Fox anthology series Wayward Pines for two seasons. That show featured an impressive cast including Toby Jones, Carla Gugino, Matt Dillon, Melissa Leo and more, and was about a Secret Service agent searching for two other federal agents in a small town in Idaho. Shyamalan is most famous for his disturbing theatrical thrillers, including his Oscar-nominated The Sixth Sense. His most recent film Split, starring James McAvoy and Anya Taylor-Joy, performed admirably at the box office and will see a sequel titled Glass coming out in January of 2019.
Apple has been on its top game with all of the forthcoming television series coming from the tech giant. Apple's roster includes a Damien Chazelle drama series, Steven Spielberg's Amazing Stories reboot, a Reese Witherspoon and Jennifer Aniston morning show drama, a comedy series starring Kristin Wiig, the thriller series Are You Sleeping with Octavia Spencer, a space drama from Ron Moore (Outlander, Battlestar Galactica) and even a few more undeveloped projects.
Check out our ranking of Shyamalan's entire filmography right here.