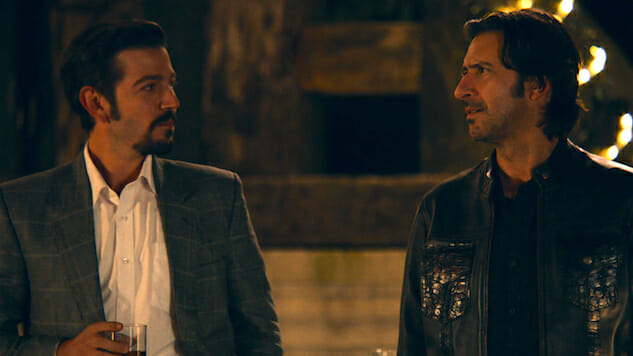 Narcos: Mexico is a parallel spinoff to the Netflix series Narcos, which chronicled the rise of Pablo Escobar and the Medellin cartel in Colombia. There are crossover characters in Narcos: Mexico, but mostly dealing with the Cali cartel that came to power after Escobar. The two Mexico-based seasons (so far) follow the rise and fall of the Guadalajara Cartel led by Felix Gallardo, played by Diego Luna, and the DEA agents (Michael Peña, Scoot McNairy) tasked with bringing him down, especially after one of their own is murdered.
Complicated, compelling, and full of outstanding historical and political context, the series continues to be one of Netflix's best.
Below, Paste TV Editor Allison Keene and Editor-in-Chief Josh Jackson discuss the excellent Narcos spinoff:
All episodes of Narcos and Narcos: Mexico are currently available on Netflix.
For more TV recommendations, check out our previous installments:
An Appreciation of BoJack Horseman
An Appreciation of The Outsider
An Appreciation of The Witcher
An Appreciation of Schitt's Creek
An Appreciation of Little America