Netflix Debuts First Trailer for Its Gory, Ugly Looking Resident Evil Live Action Series
Photos via Netflix
TV
News
Netflix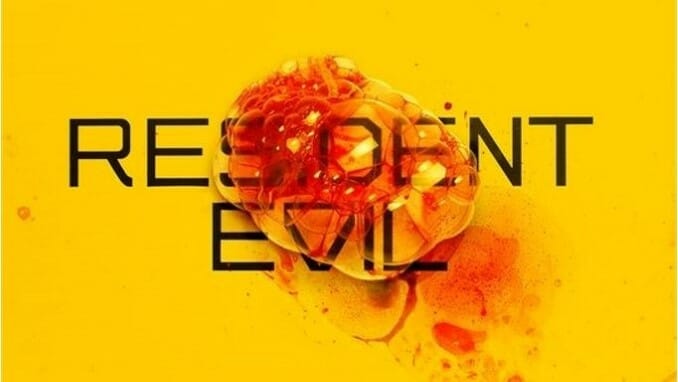 If there's one thing the media landscape has been hurting for in the last year, it's more Resident Evil content, right? After all, it's been all of six months since the film series was rebooted as Resident Evil: Welcome to Racoon City. Oh, and Netflix also launched a deeply uncanny Resident Evil anime last year as well, titled Resident Evil: Infinite Darkness. But oh no, we're by no means done with the Umbrella Corp. and the T-virus for the near future, because Netflix ALSO has a live action series to bludgeon us with, and the first trailer just dropped on the web. Fittingly for a series made up of bad films and bad TV, this looks … bad … with dark, ugly cinematography that neatly obscures any chance to take away an impression of what the hell is going on. You can see that trailer below.
According to Netflix, the series follows new character Jade Wesker—daughter of persistent Resident Evil villain Albert Wesker (Lance Reddick)—as she "fights for survival in a world overrun by blood-thirsty infected and insane creatures. In this absolute carnage, Jade is haunted by her past in New Raccoon City, by her father's chilling connections to the Umbrella Corporation, but mostly by what happened to her sister Billie." The series stars Reddick, alongside Ella Balinska, Tamara Smart, Siena Agudong, Adeline Rudolph, Paola Nuñez, Ahad Raza Mir, Connor Gossatti and Turlough Convery.
As the trailer makes clear, this series is taking place in the not-too-distant future, putting it out of the timeline of mainstream Resident Evil titles. Game devotees will no doubt make note of the fact that this would seem to indicate that this version of Resident Evil will not be literally adapting games from the series, but instead likely grabbing bits and pieces of the series mythology to stitch together a new monster. The eight live action episodes of Resident Evil will hit Netflix together on July 14, 2022. Check out the trailer below.