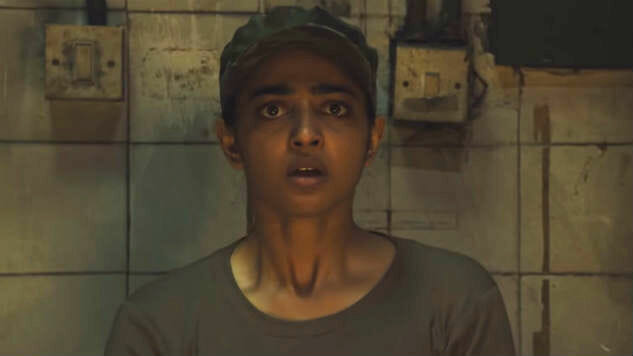 As Netflix continues to increase their original content, the streaming giant is branching out to include more foreign projects. Not only has the company signed the German creative team behind Dark on for an overall deal, but they're also about to roll out an Indian horror series later the summer. Ghoul centers on a ghastly prisoner interrogation that quickly curdles into something more monstrous, leaving Nida (Radhika Apte), the young woman at its center, to figure out how to fight back. If you're already intrigued, good news: Netflix just released the show's first trailer, and it's a doozy.
After a bit of exposition, this teaser gets down to business as chilling, ominous visuals kick in. The final sequence is sure to stick in your brain for a while, so fair warning if you're nightmare-prone. All in all, this looks like a solid horror series, which makes sense since it's backed by Blumhouse, the studio that fostered Get Out, as well as by Indian production powerhouse Phantom Films. Written and directed by newcomer Patrick Graham, Ghoul was originally a feature film before Netflix picked it up for conversion into a three-episode series.
All episodes of Ghoul hit Netflix on Aug. 24. Until then, check out the official trailer and key art below.