Paste's Power Rankings: The 10 Best Shows on TV Right Now
Week of 3/18/2019
Header photo: Allyson Riggs/Hulu
TV
Lists
power rankings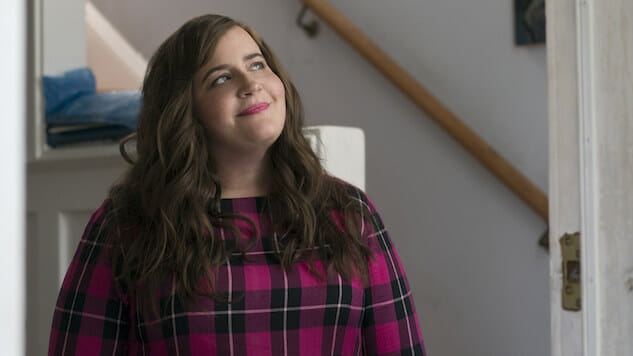 It's a (nearly) all-new list this week, as the Paste Power Rankings weigh the debut of Shrill against the conclusion of Catastrophe, welcome back The Good Fight for its third season, and break the rules for a certain streaming sitcom whose cancellation made waves on Thursday. There is one telling omission, however: Arrested Development, which released the back half of its fifth season to nary a peep. Please, Netflix, put this show out of its misery!
The rules for this list are simple: Any series on TV qualifies, whether it's a comedy, drama, news program, animated series, variety show or sports event. It can be on a network, basic cable, premium channel, Netflix, Amazon, Hulu, YouTube or whatever you can stream on your smart TV, as long as a new episode was made available the previous week—or, in the case of shows released all at once, it has to have been released within the previous six weeks.
The voting panel is comprised of Paste editors and TV writers with a pretty broad range of tastes. We're merciless: a bad episode can knock you right off this list, as much good TV is available right now.
Honorable Mentions:
Brooklyn Nine-Nine, Corporate, Crazy Ex-Girlfriend, Documentary Now!, Lorena, The Other Two, Supernatural, You're the Worst
10. Workin' Moms
Network: Netflix
Last Week's Ranking: 8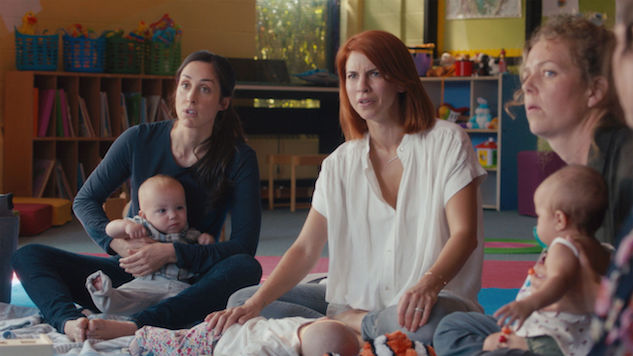 Workin' Moms, a Canadian sitcom created by and starring Catherine Reitman is about a group of mothers (some very new, some experienced) and their various issues and hurdles as, well, working moms. These women—Kate (Reitman), Anne (Dani Kind), Jenny (Jessalyn Wanlim), and Frankie (Juno Rinaldi) are the series regulars—come together in a "mommy and me" group led by the eccentric and oft-ignored Val (Sarah McVie), nearing the end of their maternity leave and ready to get back to work. But you don't need to be a mother to relate to Workin' Moms: The series asks the eternal bullshit question, "Can women have it all?," but it does so to address why the question is bullshit in the first place. In fact, instead of being about women's rage, the series is specifically about the mountains of bullshit women wade through every day. In effect, Workin' Moms is the honest version of Bad Moms: It's not that the moms in Workin' Moms no longer give any fucks, but it features a freeing, cathartic sense of nonconformity. —LaToya Ferguson (Photo: CBC via Netflix)
9. 9-1-1
Network: FOX
Last Week's Ranking: Ineligible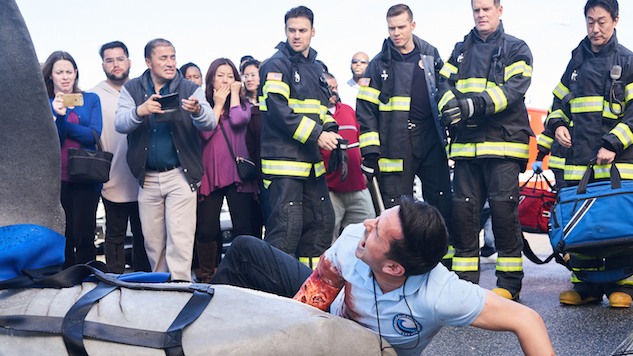 A shark on the highway. An unfinished facelift complete with skin falling off. Angela Bassett single-handedly rescuing two kidnapped children. That's right: 9-1-1 is back, baby! After a nearly four-month hiatus, the larger-than-life drama returned in all its glory. The show embraces traditional tropes—like Maddie (Jennifer Love Hewitt) being stalked by her abusive, estranged husband—but it moves at a breakneck speed. Before we even have time to worry that the husband is becoming friendly with a clueless Chimney (Kenneth Choi), the plot leaps forward. The drama also showed what makes it stand out on the current TV landscape. Athena's (Bassett) parents come to visit and her mother is disapproving of not only her daughter's relationship with Bobby (Peter Krause), but also of many of the choices Athena has made to date. In the midst of all the chaos, bombastic (in the best way) crises and daring rescues, 9-1-1 told a nuanced story of mothers and daughters. —Amy Amatangelo (Photo: Michael Becker/FOX)
8. Last Week Tonight with John Oliver
Network: HBO
Last Week's Ranking: Not ranked

I have a confession to make. As a child of the 1990s who grew up in Arkansas, I've made my share of Monica Lewinsky comments. I went as her for Halloween in 1998, and I may even have read Joe Eszterhas' book about the scandal (and her), American Rhapsody. (It could have just been a bookstore browsing, to be honest.) In hindsight, I'm not proud of these choices. Why? Because, as Sunday's Last Week Tonight pointed out before host John Oliver sat down with Lewinsky—and as she has so eloquently spoken and written about—I participated in our country's (world's?) favorite pastime of mocking the woman, and the least powerful participant, in an infamous tryst. This is especially problematic because the affair only came to national attention because those who found out about it were so eager to discredit and publicly shame her paramour, then-president Bill Clinton. Like so many other successful men, he survived the scandal, and still seems more or less unflappable. (Last year, amid the flood of #MeToo stories, he was asked if he owed her an apology. He said, "no, I do not"). Whereas Lewinsky—and any family member with her name—cannot escape the repercussions even two decades later.
I hope Lewinsky's interview with Oliver, as well as the others she's done recently, will make people put a face to the person they're anonymously bullying online so that they think twice before writing that tweet or comment. I know it probably won't, because the whole point of online shaming is the power it gives you to hurt another person. But I hope it does. —Whitney Friedlander
7. Project Runway
Network: Bravo
Last Week's Ranking: Ineligible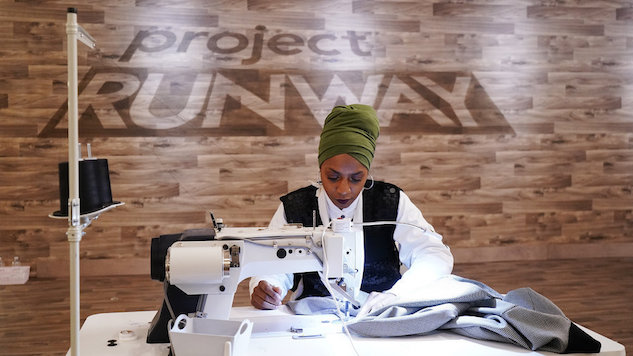 Project Runway, the reality TV sensation that was required viewing for fashion buffs in the aughts (and beyond), returns to its original home on Bravo this year after a decade on Lifetime. And, just like the industry it celebrates, it's put a new spin on an old classic: Former host Heidi Klum and mentor Tim Gunn are off planning their own fashion competition show for Amazon, so model Karlie Kloss and Season Four winner Christian Siriano—by far the series' most successful graduate—are filling those shoes. There are also new twists, like more prize money, a more inclusive selection of models for the designers to dress, and an online sale component for some winning creations. But there's still some of that old Project Runway magic: One episode of the new season in and I'm already angry about which of the bottom two designers the judges sent packing. —Whitney Friedlander (Photo: Barbara Nitke/Bravo)
6. One Day at a Time
Network: Netflix
Last Week's Ranking: Honorable mention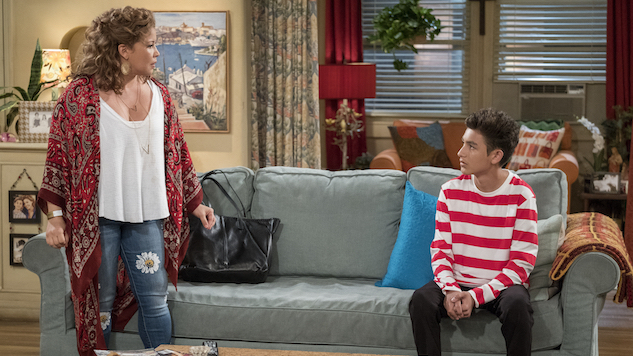 Having debuted its third (and apparently final) season on Feb. 8, Gloria Calderon Kellett and Mike Royce's winsome multi-cam sitcom is at the end of the Paste Power Rankings eligibility window—but the series' passionate supporters came to bat for it last week when Netflix announced its cancellation, returning it to the forefront of the TV conversation. Frustratingly, it's the streaming service's grandstanding, disingenuous thread on the end of One Day at a Time that caused the stir, shedding crocodile tears for the comedy's stars and promising subscribers to "continue finding ways to tell these stories." Of course, TV networks and streaming platforms have always held the reins on such decisions, and it's their prerogative to cancel or renew series for more or less any reasons under the sun. It's the grandstanding of Netflix's social media presence that irks (in general, and especially in this case), the latest in a long line of indications that the ruthless business is just pretending to be our friend. In fact, the cancellation struck the opposite tone of the sweet, warmhearted series itself—all the more reason to appreciate its short, funny, profoundly humane run, and to hope that another network has the sense to pick it up. —Matt Brennan (Photo: Ali Goldstein/Netflix)
5. Now Apocalypse
Network: Starz
Last Week's Ranking: 3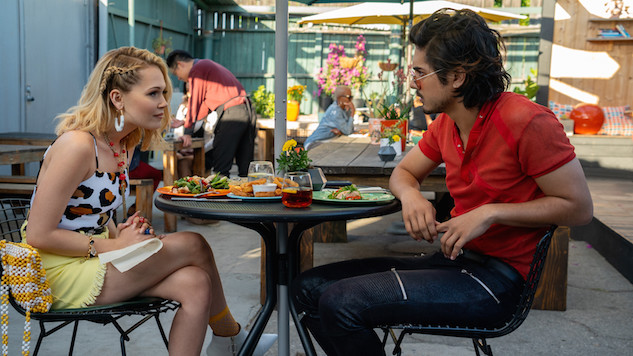 In "Where Is My Mind?," Carly (Kelli Berglund) and Ford (Beau Mirchoff, a beefcake Judy Holliday in Ray-Bans and short shorts) follow the lead of their friend Uly (Avan Jogia) and begin to explore their sexual fantasies—she after turning her experience as a cam girl on her distracted boyfriend, he in a threesome with his unsentimental lover, Severine (Roxane Mesquida). Where Now Apocalypse shines, after all, is in remembering that the definition of "kink" is context-dependent: One person's risqué is another's old hat. And so, when Carly punishes her man for studying his phone during sex—employing a dominant streak that's pro forma for clients—or Ford asks the newcomer if he can tell her he loves her—reflecting his need for an emotional connection—their turn-ons and hang-ups become elements of character, more telling than their occupations, their affects, their clothes. Whether it's watersports, BDSM, or public masturbation, muscle gods, daddies, or deliverymen, Now Apocalypse suggests that satiating our tastes is a form of accounting for them: It's a series for the cruisers, the cam girls, the boys with a secret Snapchat for commands from their Sir, for the leashed and the collared, the choked and the slapped, for the fluid, the horny, the "I'll try anything… twice." —Matt Brennan (Photo: Starz)
4. Better Things
Network: FX
Last Week's Ranking: Honorable mention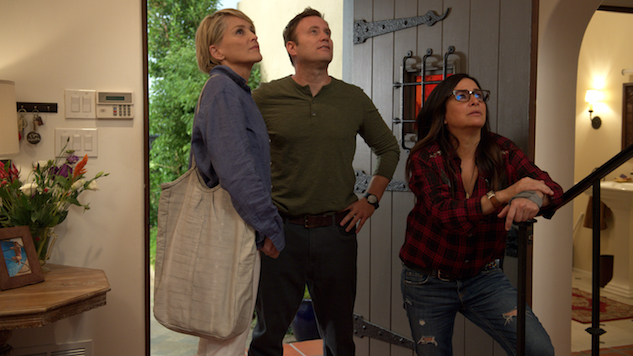 The easygoing brilliance of Better Things is in full flower in "Nesting": Much of the episode focuses on an all-over-the-map dinner party Sam Fox (series creator Pamela Adlon) throws for her family and friends, replete with a trained monkey and Sharon Stone. Rambling, crowded, "episodic" in the fullest sense—pausing only long enough on a scenario to suggest its essence—the conversation covers everything from the movie Sam's shooting and her flirtation with a co-star's manager to her brother's (Kevin Pollack) insistence that their mother, Phil (Celia Imrie), lose her driving privileges and enter assisted living. Laundry and divorce, FaceTime and Heads Up, pop-up restaurants, severed fingertips, and hotboxing the garage: "It's bananas around here," Sam texts the manager when she carves out a spare moment of alone time, and the Altmanesque "Nesting" is indeed a minor masterpiece of chaotic kinship. —Matt Brennan (Photo: Suzanne Tenner/FX)
3. The Good Fight
Network: CBS All Access
Last Week's Ranking: Ineligible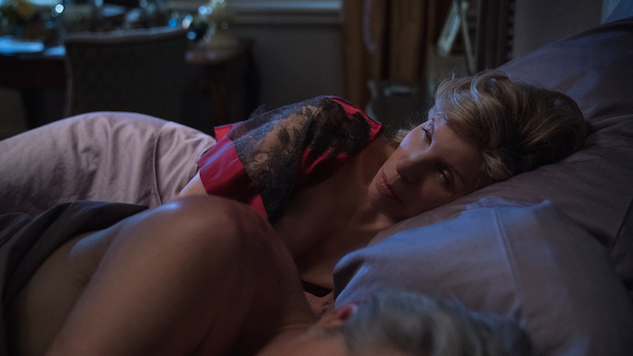 It's no longer apt to call Robert and Michelle King's legal drama a spinoff of The Good Wife: In "The One About the Recent Troubles," which turns on allegations of workplace sexual assault against Reddick, Boseman & Lockhart founder Lance Reddick, the series reaffirms its status as the most astute examination of American politics currently on television. The sheer range of approaches to the issue enough to make one's head spin: a Schoolhouse Rock-inspired, musical/animated explainer of non-disclosure agreements, hush money payments, cover-ups at every level, from the Chicago law firm to the White House itself. In the midst of it all, Diane Lockhart (Christine Baranski) decides to bear down and take on the Trump Administration directly—a direction sure to bear fruit over the next nine episodes. "I'm sick of this chickenshit stuff," she says. "We need to fight." —Matt Brennan (Photo: Elizabeth Fisher/CBS)
2. Catastrophe
Network: Amazon Prime Video
Last Week's Ranking: Ineligible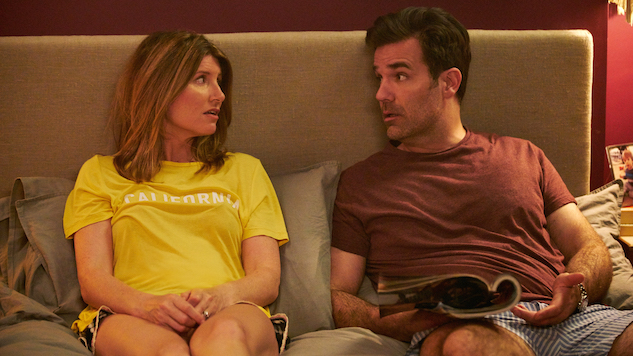 Catastrophe is one of the decade's best series. Its farewell means we're losing one of the medium's funniest comedies—and its comedy cuts to the core of life's daily hassles. We're also losing the most achingly honest show about marriage, parenting and the daily slog of raising a family, particularly when your children are young. As it ends its four-season run, Catastrophe is as sharp, as biting, as witty as ever. Few shows have the luxury of going out on such a creative high. —Amy Amatangelo (Photo: Amazon Prime Video)
1. Shrill
Network: Hulu
Last Week's Ranking: Ineligible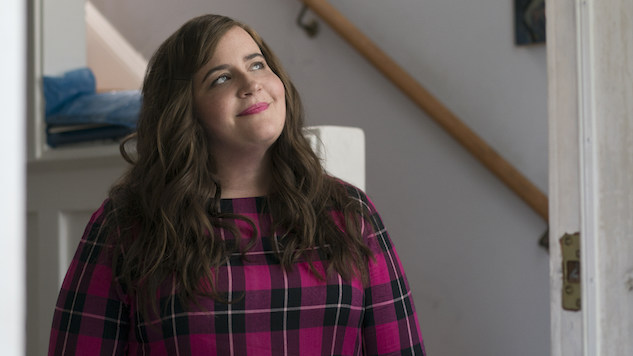 Saturday Night Live's Aidy Bryant takes center stage as Annie, an overweight woman who wants to change her life. But it's not what you think: So many TV series, from This Is Us to Netflix's repugnant Insatiable, build entire storylines about a fat woman losing weight. Before we even get to the opening credits, a total stranger tells Annie, "There is a small person inside of you dying to get out… You could be so pretty." Annie's got a boyfriend who makes her leave through the backdoor so his roommates don't see her and a mom who drops not-so-subtle hints about dieting and exercising. But an unexpected event in the first episode forces Annie to reassess her life and flips the proverbial script on the "fat woman" story TV and movies are so fond of telling. Amazingly, Annie doesn't have to lose weight to improve her life. She's ready to advocate for what she deserves. Bryant is so utterly charming, you can't help but root for her. Lolly Adefope is a true breakout as Annie's best friend, Fran. The series is a delight. "I'm the one with the fat ass and the big titties, so I get to decide what we do," Annie says. Damn straight, she does. —Amy Amatangelo (Photo: Allyson Riggs/Hulu)