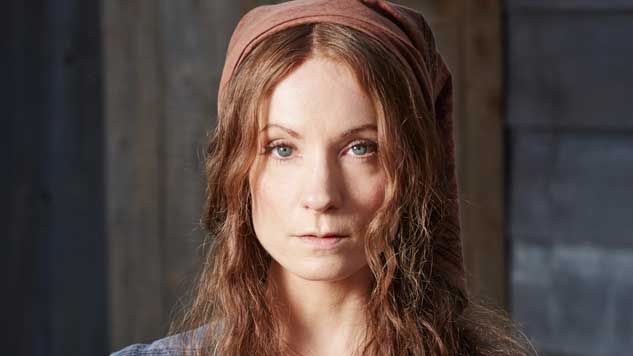 There's a new serial killer coming to TV. In Masterpiece's Dark Angel, premiering Sunday at 9 p.m. on PBS, Emmy-winner Joanne Froggatt (Downton Abbey) stars as Mary Ann Cotton, a female serial killer. Cotton may have been responsible for up to 21 deaths in 19th century England, including three of her four husbands and 11 of her 13 children.
Cotton definitely stands out in the TV landscape, for a couple of reasons—she's based on a real person and she's female. Female serial killers are quite rare, both in real life and on television. But in "honor" of this PBS debut, Paste is taking a look back at some of TV's most memorable and notorious serial killers.
10. Paul Millander, CSI
Played by: Matt O'Toole
Network: CBS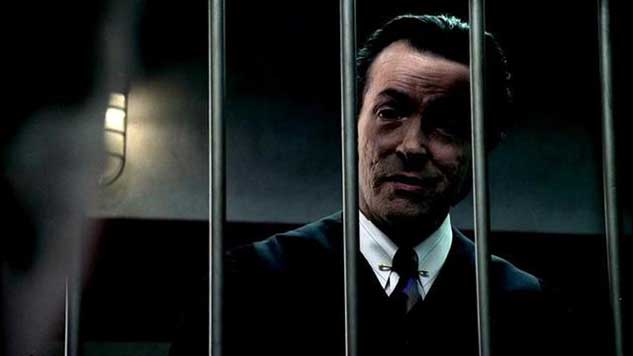 The first serial killer of the CSI franchise, Millander was a thorn in Gil Grissom's (William Petersen) side for the first two seasons of the CBS crime drama. A respected judge named Douglas Mason by day, this killer targeted men born on the anniversary of his father's suicide—staging their murders to look like suicides, a clever ploy that almost let him get away with his killing spree.
In an interesting detail, Millander's father's fingerprints were found at the suicides. This was explained by the fact that he ran a company making novelty Halloween items, one of which was a fake bloody arm he used his own hand and arm to mold, thereby allowing anyone to plant his fingerprints anywhere by using the fake hand.
9. The Gravedigger, Bones
Played by: Deirdre Lovejoy
Network: FOX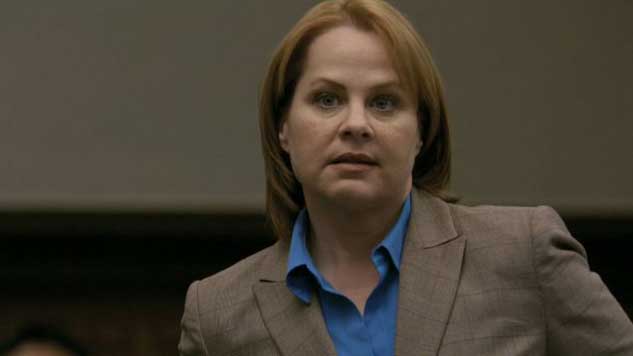 While the Gormogon serial killer seems like the obvious Bones choice, we gotta give it up to one of the few female serial killers on TV— the Gravedigger, a.k.a. Heather Taffet. Popping up throughout the first six seasons of the Emily Deschanel-David Boreanaz crime drama, Taffet was a lot like Dr. Brennan (Deschanel), except working on the other side of the law—and also that whole killing people thing.
The Gravedigger's modus operandi was kidnapping her victims and burying them alive with about a day's worth of oxygen while she demanded a ransom from their families. In her time on the series she killed four people and had another four set free because their families paid the ransom. Taffet also kidnapped Brennan and Hodgins (T.J. Thyne) in Season Two and Booth (Boreanaz) in Season Four before being taken down by a sniper on her way to court in Season Six. The sniper was revealed to be none other than Booth's former mentor, Jacob Broadsky (Arnold Vosloo), hired by the father of two of Taffet's victims to assassinate her as an act of revenge.
8. The Carver, Nip/Tuck
Played by: Bruno Campos
Network: FX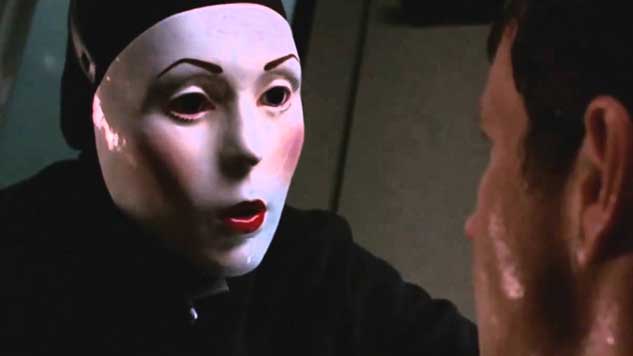 Technically not a serial "killer," The Carver is nonetheless a legend by virtue of being both horrific and utterly terrifying. He raped and disfigured nearly two dozen victims during the second and third seasons of Ryan Murphy's FX drama Nip/Tuck, including the main characters Sean McNamara (Dylan Walsh) and Christian Troy (Julian McMahon). His motive was making beautiful people horribly scarred, calling beauty a "curse on the world" that keeps people from seeing "who the real monsters are."
Ultimately, The Carver was revealed to be Quentin Costa, a fellow plastic surgeon, who committed the attacks alongside his sister, Kit (Rhona Mitra). Costa became a plastic surgeon to help repair the disfigurements Kit was born with; it is later revealed that Quentin and Kit's parents were siblings and this incest is a possible explanation for both her birth defects and Quentin being born without a penis. When the pair was close to being discovered, they faked Quentin's death and escaped to Spain, where it is implied they kept hunting more victims.
7. Red John, The Mentalist
Played by: Xander Berkeley
Network: CBS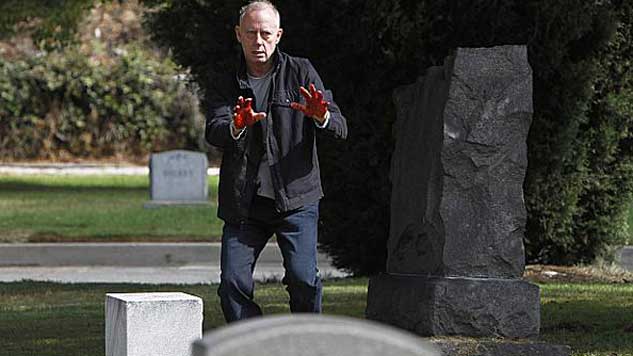 Red John was the main antagonist for nearly the entire six-season run of The Mentalist. It's Red John's murder of Patrick Jane's (Simon Baker) wife and daughter that set the events of the TV series in motion. Over the course of his killing career, Red John personally killed over 40 people, with several more dead by his various operatives.
Red John's real name was Thomas McAllister, a sheriff in Napa County, California, who also founded the Blake Association, a criminal enterprise made up of law enforcement officials and agents who commit crimes and help each other cover them up.
Among the proxy killers Red John controlled were the Season Four character Timothy Carter (Bradley Whitford), whom Jane and company believed to be the real Red John for about half a season, and Lorelei Martins (Emmanuelle Chriqui), who revealed to Jane in Season Five that Red John was someone he had already met.
6. Paul Spector, The Fall
Played by: Jamie Dornan
Network: RTE/BBC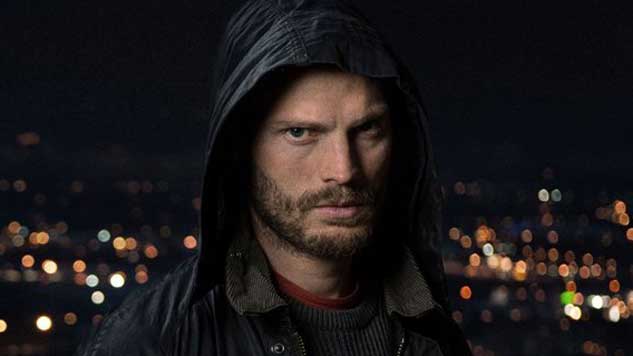 If you've only seen Dornan on Once Upon a Time or in the Fifty Shades of Grey movies, you're really missing out. He is mesmerizing as the serial killer antagonist throughout the three seasons of Ireland/U.K. crime drama The Fall. Gillian Anderson is also a standout as Detective Superintendent Stella Gibson, the officer pursuing Spector.
The Fall executive producer Allan Cubitt was inspired to create Spector in part by the real-life serial killer Dennis Rader, known as the BTK ("Bind, Torture, Kill") killer. Cubitt was interested in exploring a serial killer who on the surface is a normal person with a job and a family. Dornan's Paul Spector is just that—a man who seems to express genuine feelings for his wife, a neonatal nurse named Sally Ann (Bronagh Waugh), and his children, Olivia and Liam (played by real-life siblings Sarah and David Beattie). In fact, it is actually Sally Ann who attempts to hurt their children during the series, not Spector himself.
In a bit of a twist, Spector's day job is working as a grief counselor—you know, when he's not busy murdering young women as the Belfast Strangler.
5. Errol Childress, True Detective
Played by: Glenn Fleshler
Network: HBO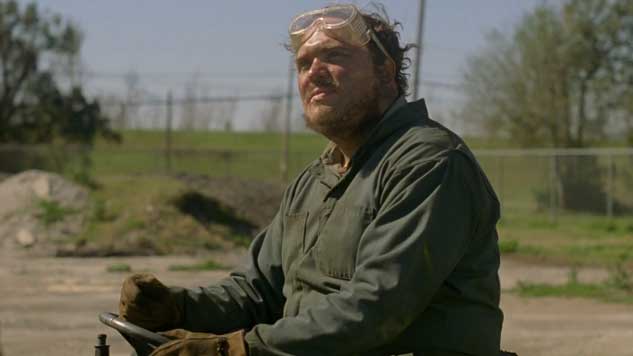 The stellar first season of True Detective focuses on tracking a deranged serial killer who abducts women and children, tortures, rapes and ultimately murders them and then displays them in creepy, ritualistic poses as part of the Tuttle cult in Louisiana.
In the series' present day timeline, the identity of this brutal psychopath is ultimately revealed to be Errol Childress, a groundskeeper at the Tuttles' Light of the Way Academy, whom Cohle (Matthew McConaughey) and Hart (Woody Harrelson) encountered way back in 1995 when they first began investigating the string of murders. Over nearly two decades, dozens of victims fell prey to Childress and other members of the cult. But perceptive, eagle-eyed viewers thought something was suspicious about Childress when they first saw him in the third episode of Season One.
4. Dexter Morgan, Dexter
Played by: Michael C. Hall
Network: Showtime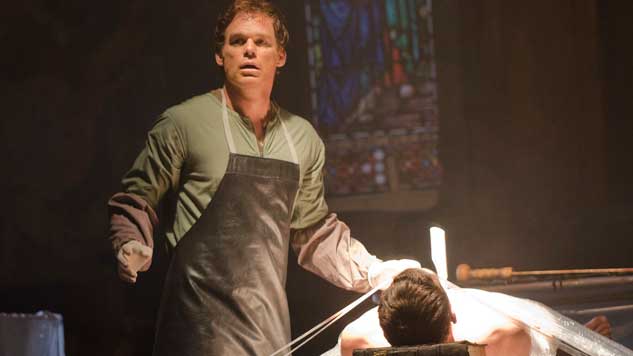 Dexter Morgan started out as a serial killer with a code, instilled in him by his father Harry (James Remar) after the father saw Dexter's murderous tendencies as a young boy. Harry instructed Dexter in how to be an effective serial killer, but that he must only kill people who deserved it.
As the seasons went on, it was fascinating to watch Dexter's relationships with his sister, Deb (Jennifer Carpenter), and wife, Rita (Julie Benz), then later his foray into fatherhood with Harrison (Luke Kruntchev) and Rita's children, Astor (Christina Robinson) and Cody (Preston Bailey). Things actually looked pretty bright for everyone's favorite blood expert when he found a kindred spirit in Hannah McKay (Yvonne Strahovski) and then a mother figure in Dr. Evelyn Vogel (Charlotte Rampling) in Season Eight of the show.
But a happily-ever-after ending isn't really ever in the cards for a serial killer, so after Deb dies of a stroke and Dexter buries her at sea, he fakes his own death so that Hannah and Harrison can live in relative peace in Argentina while he hides out as a lumberjack in Oregon—though presumably, Dexter is still finding baddies to do away with.
3. Joe Carroll, The Following
Played by: James Purefoy
Network: FOX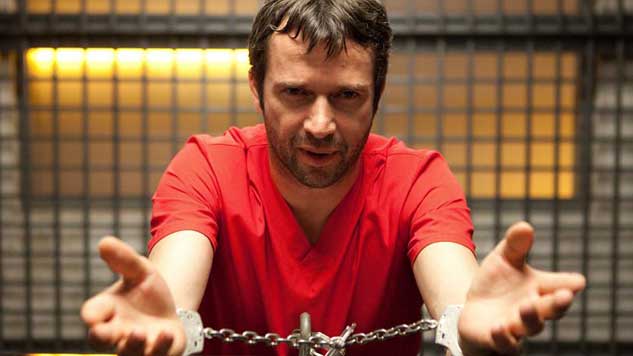 Carroll was the main foil for the three-season run of The Following. He is in prison for murdering 14 women when the events of the show begin—a show so named because there is a legion of Carroll followers out in the world, who help him break out of prison and continue his murderous ways.
After two seasons of cat and mouse, Carroll is captured and put on death row for his crimes. Former FBI Agent Ryan (Kevin Bacon) continues to see Carroll in order to gain help on a current case, but also because the two have formed a kind of bond over the years. Ryan eventually thwarts Carroll's final escape attempt, but in the process is forced to admit how close the two of them have become. He then bears witness to Carroll's execution with tears in his eyes.
It was a truly fascinating relationship over the course of the show, one of the reasons we ranked Carroll so high on our list.
2. The Trinity Killer, Dexter
Played by: John Lithgow
Network: Showtime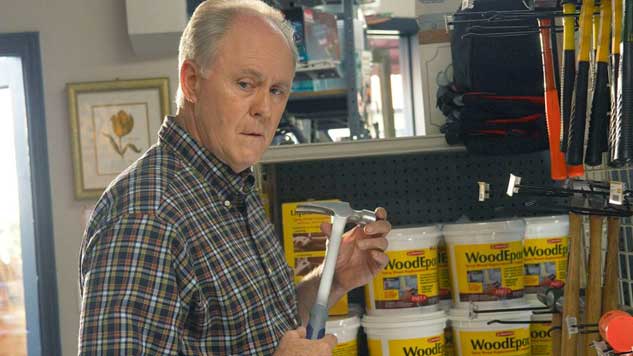 It may seem weird to have a one-season antagonist two spots higher than a show's main character, but the Trinity Killer (a.k.a. Arthur Mitchell) will go down as one of the scariest characters in TV history.
This church-going family man is actually hiding a double life that has the biggest body count on our list, with at least 250 confirmed kills (and probably more). His MO was to kill four people twice a year (for decades)—the first by burying a young boy alive in cement (representing himself), the second by slicing a woman's femoral artery in a bathtub and letting her bleed out (representing his sister), the third by forcing an older woman to commit suicide (representing his mother) and the last by beating a man to death (representing his father).
When Arthur discovers Dexter's secret, he initially embraces him as a fellow killer, but Arthur doesn't take pride or revel in his killings the way Dexter often does, which lead to Arthur wanting to destroy Dexter's perfect family life. In a final showdown, Dexter kills Arthur—and then discovers that Arthur killed his wife, Rita, and left their baby son sitting in her blood, much the way Dexter was left in his mother's blood as a baby.
1. Hannibal Lecter, Hannibal
Played by: Mads Mikkelsen
Network: NBC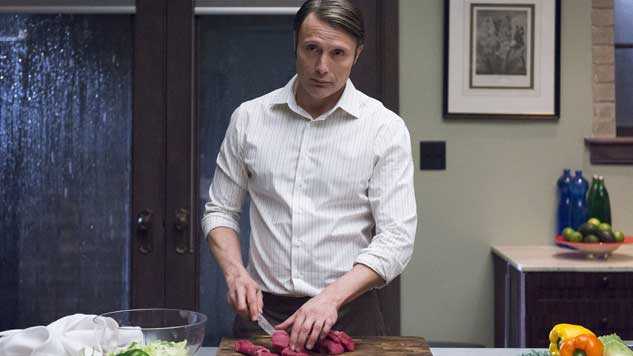 Anthony Hopkins made such an impression as imprisoned serial killer Hannibal Lecter in the late Jonathan Demme's 1991 film The Silence of the Lambs that he won the Best Actor Academy Award despite only having 16 minutes of screen time—big shoes to fill, right? Fans were highly skeptical when NBC announced it was producing a Lambs prequel series about Lecter and former detective turned professor Will Graham (Hugh Dancy).
But Mads Mikkelsen stepped into the role of Hannibal Lecter and made it entirely his own. He was so captivating as the cannibal psychiatrist that the series easily stood on its own—and much like with Hopkins' portrayal, viewers couldn't help but want to see Hannibal triumph over whatever obstacles got in his way, even as he killed upwards of a dozen people over the course of the crime drama.
And the way this TV version of Hannibal prepared his human meals was nothing short of exquisite… almost makes you want to become a cannibal too.
If you didn't watch Hannibal the first time around, it is absolutely worth your time. The show ran for three stylistically gorgeous seasons on NBC and there has been talk of a fourth season miniseries from creator Bryan Fuller, though it's still a few years off (if it ever happens at all—fingers crossed).
---
TV critic by way of law school, Andrea Reiher enjoys everything from highbrow drama to clever comedy to the best reality TV has to offer. Her TV heroes include CJ Cregg, Spencer Hastings, Diane Lockhart, Juliet O'Hara and Buffy Summers, and her writing can be seen at
The A.V. Club
,
Mashable
,
Refinery29
,
Rotten Tomatoes
and
Variety
. TV words to live by: "I'm a slayer, ask me how." Follow her on Twitter at @andrea_reiher
.