Star Trek: Discovery to Premiere on CBS All Access This Fall
Images via Jan Thijs/CBS, James Dimmock/CBS
TV
News
Star Trek Discovery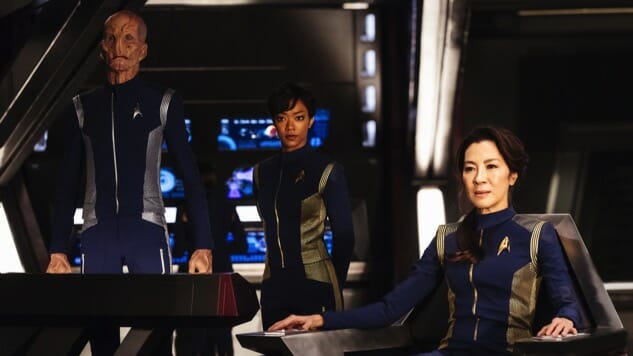 CBS All Access' much-anticipated original series Star Trek: Discovery will premiere on Sunday, Sept. 24. The first episode will air that night at 8:30 p.m. EDT. Following the pilot's airing, subsequent episodes will air weekly. After the premiere, the series will only be available to CBS All Access subscribers.
Star Trek: Discovery's 15-episode first season will release in two chapters. The first eight episodes will run from Sept. 24 to Nov. 5, while the second chapter will begin in January 2018. The series itself will follow the adventures of Starfleet and their missions to discover new worlds and lifeforms, featuring new characters, new missions and even a new ship.
The premiere marks 50 years since the Star Trek franchise first debuted on television.
Revisit the first trailer for Star Trek: Discovery here.