Streaming TV Subscription Guide: Apple TV+, HBO Max, Topic, IMDb TV, and More
TV
Lists
Streaming TV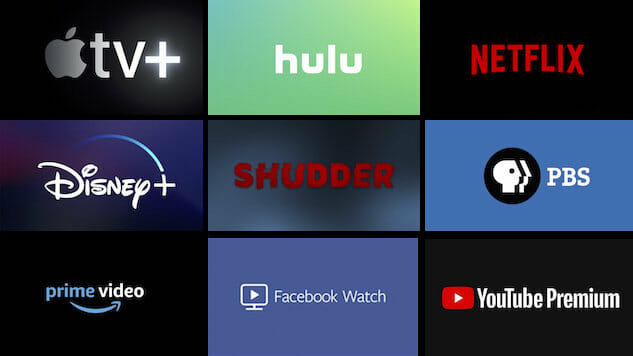 Overwhelmed by the choices available for streaming services? Looking for a cost comparison for which services are best for your viewing needs, plus the best TV shows to watch on each platform? We have you covered!
Below is our streaming guide, broken up into four sections (click the link to jump to each):
The Big 3: Amazon, Hulu, Netflix
The New Heavyweights: Disney+, HBO Max, Paramount+
Genre or Channel-Specific Services: Acorn TV, Apple TV+, BET+, BritBox, Broadway HD, DC Universe, Marquee TV, PBS Passport, Shudder, Sundance Now, Topic, UMC, Viki, VRV, YouTube Premium
Free Streaming Services: Crackle, Facebook Watch, IMDB TV, Kanopy / Kanopy Kids, Ovation Now, Peacock, Pluto TV, Tubi,
This is just a fraction of what's currently available as standalone or add-on subscription services, so we will continue to update this list as well as our individual recommendations pages in the coming weeks and months. Be sure to keep checking back for even more suggestions!
First, here are a few general tips to keep in mind when deciding on a new subscription:
Most of these services are available across all platforms (Roku, Apple TV, Fire TV, Chromecast, Android, iPhone, iPad, etc). Some, notably, are not!
Some of these services are available as add-ons to Amazon Prime, Hulu, or other streaming platforms.
Most offer free trials ranging from 7-30 days (or in the case of YouTube Premium, 3 months!)
Some allow offline viewing / downloading episodes or movies—so keep an eye on that if having offline access is particularly important to you.
Pricing varies from $4.99 for smaller libraries to $44.99 a month for streaming + Live TV, but check for discounts on family and/or student plans. Of note, some—including Acorn TV—may also be part of your library's digital system.
YouTube and Hulu also offer services which bundle in Live TV and DVR options if you want to keep some cable channels in your lineup.

The Big 3:
Amazon Prime Video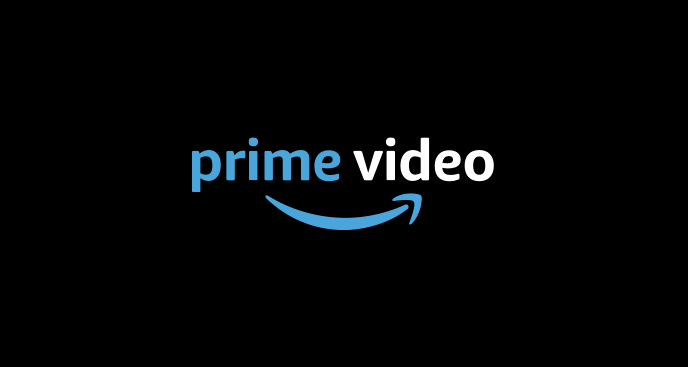 Amazon Prime's Video service took a hit when HBO removed its catalogue with launch of HBO Max, but it still is a hub for PBS Masterpiece series and a number of niche add-on services. However, its user experience on desktop is one of the absolute worst, as search results routinely take you to DVD sets rather than the series you want to stream. Having said that, if you have a Fire TV or the Amazon Prime app, things get much better navigation-wise, although the service could do better in promoting its library of content. Another bonus: No commercials (except for other Amazon shows before each episode starts), and all episodes of new series are released at once.
Cost: Included in your $119/year Prime account with free 2-day shipping; $8.99/mo just for video
What Makes It Unique: Amazon's video service is one of the best deals thanks to its shipping bundle (which comes with other perks). Amazon also has its own hardware that pushes its content (Fire TV) and offers more potential add-ons—like Starz, Showtime, Masterpiece, and more—than any other service.
Here are our picks for the 50 best TV series on Amazon
Hulu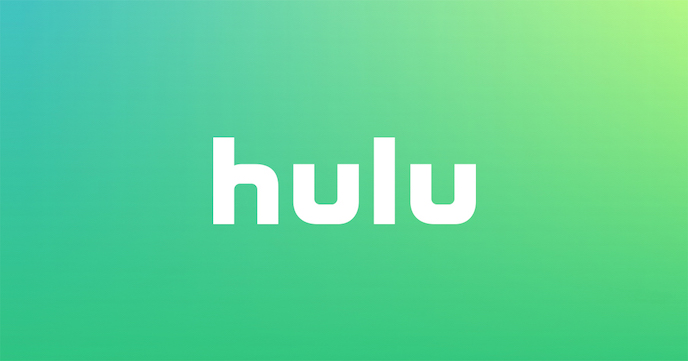 A joint venture among Disney/ABC, FOX, NBCUniversal, and Time Warner, Hulu has continued to expand its deep catalogue with a slew of original series and co-productions, especially from the UK and Australia. A new partnership with FX and NatGeo also means that those series are either exclusive to Hulu or available to watch the next day (as are most network shows). It has also recently added a Live TV bundle package (which is basically cable). Though the standard Hulu subscription is a bargain, if it's your main streaming service you might consider upgrading to their premium no-ad version.
Cost: $5.99/mo with ads, $11.99/mo no ads, and Hulu Hulu without ads)
What Makes It Unique: Hulu has an expansive catalogue and the option of a variety of premium ad-ons. Its app experience could use some tweaking (as it pushes you towards what's new rather than what you were previously watching or your queue), but it's a great place to watch recent network content coupled with its own comedy gems. Though repetitive ad breaks and weekly episode rollouts are frustrating to some, you can't argue with its base price point.
Here are our picks for the 100 best TV shows on Hulu
Netflix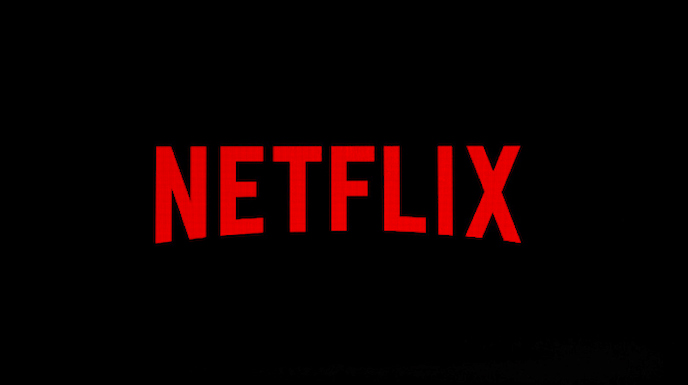 Netflix remains the biggest of all of the streaming services in terms of brand recognition, and it's also the most committed to expanding its catalogue with a mind-boggling amount of original series and films. Though its library has been shrinking some as Disney, WarnerMedia, and others start to take back their movies and TV shows for their own streaming services, Netflix's user experience and library remain one of the best all-inclusive streaming services (even though you cannot add on other premiums to it). Plus: No ads.
Cost: Basic (non-HD) is $8.99/mo, Standard (2 HD streams) is $13.99, and Premium (four HD streams) is $17.99/mo
What Makes It Unique: Even as it has continued to raise subscription rates, Netflix has pretty successfully made itself a one-stop TV shop for streaming customers.
Here are our picks for the 100 best TV shows on Netflix

The New Heavyweights:
Disney+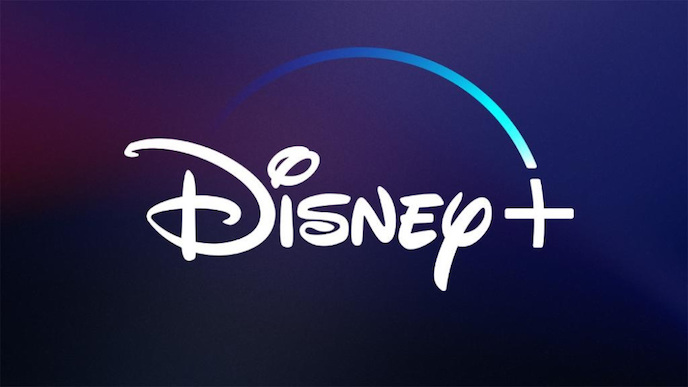 Disney+ hit the scene with its familiar and beloved back catalogue of TV shows and movies with more to come, including many new series in the Star Wars and Marvel universes in the works, making it a hub for all things Disney—one of the world's strongest brands. As such, Disney doesn't really need to advertise, and it can operate with a very low monthly subscription rate for presumably a very long time, making it a particularly attractive streaming service for families.
Cost: $7.99/mo or $79.99/year There's also a bundled package option, where for $13.99/mo, you can get Disney+, Hulu, and ESPN+ ($19.99/mo for Hulu without ads)
What Makes It Unique: Disney+ is the only place to find blockbuster series from its blockbuster properties, like The Mandalorian, WandaVision, and The Falcon and The Winter Soldier. It's also releasing some new movies on the platform for a special fee (currently $30). While that's pricey, mostly Disney+ is cheap, familiar, and reliable—all things that are unique among the current streaming landscape.
Check out our list of the best movies on Disney+
HBO Max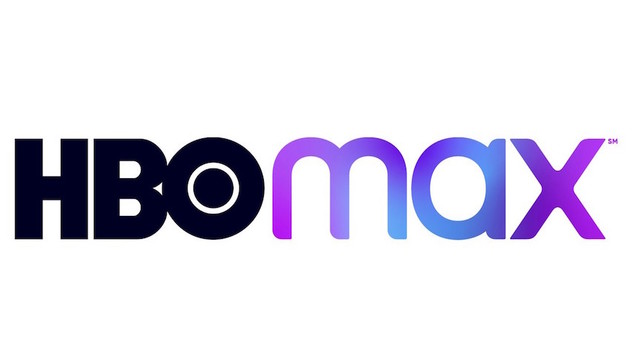 Despite a fraught launch, HBO Max is still a heavy-hitter in the streaming market. Its hefty price tag ($15/mo) tells the tale; Max is a combination of HBO (which is itself a great deal that combines an awesome library of series as well as new movies) and the larger WarnerMedia catalogue. That includes Turner channels (Cartoon Network, TNT, TBS, Adult Swim), DC Universe titles (on a rotation), new original series, as well as TV shows that WB holds the licenses for that you might not expect (like, say, The Bachelor and The Office UK). Plus, there's the whole Warner movie catalogue. It's a lot.
Still, HBO Max has had a hard time with branding, and the confusion over whether you get Max as an HBO cable subscriber (you do) or as someone who pays for an HBO add-on via another streaming service (you do not), plus the whole HBO Go / Now fiasco has hobbled what should have been a triumphant entrance to the streaming scene. Still, at least it's on Amazon Fire Stick and Roku now!
Though it is still sorting itself out, Max is a great deal if you already sign up for HBO or are just looking to subscribe to one or two streaming services max (pun intended).
Cost: $14.99/mo
What Makes It Unique: A massive library of content that you will see disappear from other sites like Netflix, Amazon, and Hulu as HBO and others begin circling their IP wagons (HBO's library titles that were available on Amazon were unceremoniously pulled the night before Max launched).
See our full recommendation list of HBO series here
Check out our recommendation list of HBO Max series here.
Paramount+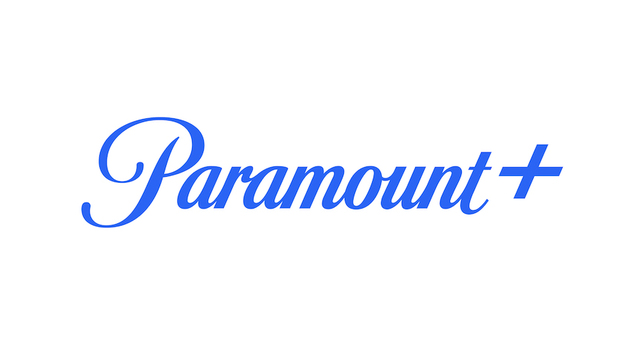 Paramount+ is entering the streaming game at a crowded time. But it's no small startup—it's the premium streaming arm of ViacomCBS, a media megacorp that owns networks like CBS (naturally), MTV, Nickelodeon, Showtime, BET, Comedy Central, and many, many more. Like HBO Max, Paramount+ is not just a collection of its TV properties, but also movies, news, and sports from its vast empire. It's also a rebrand of CBS All Access; basically, if you liked CBS All Access (and/or subscribed to it), you can tumble into Paramount+ and see all of your favorites plus a lot more.
Many major studios are seeing that they can profit off of consolidating their massive content libraries in one place rather than licensing them out. Like WarnerMedia did with creating HBO Max, or Disney with Disney+, or NBCUniversal with Peacock, ViacomCBS is putting all of its intellectual property back under its own control. So instead of watching Frasier on Netflix or Rugrats on Amazon, you'll have to subscribe to Paramount+ to see them (and much more).
For mega media corporations like Warner, Viacom, and Disney, this makes a lot of sense. Their libraries are deep, and they don't have to rely on original content to woo viewers—frankly, we just want the old stuff. And yet, with Paramount+, Viacom has announced a particularly aggressive slate of new content (over 50 originals series planned for the next two years) that revolves mostly around TV versions of older movies or revivals of popular series. Aren't we burned out on that? Paramount+ hopes not.
Cost: In the U.S., Paramount+ will have two pricing tiers: A premium plan at $9.99 per month and an ad-supported base plan at $4.99 per month (starting in June).
What Makes It Unique: Like HBO Max, Paramount+ will have loads of content. Unlike HBO Max, they aren't holding back on just dumping it all on us at once, with "30,000 episodes, 2,500 movie titles and over 1,000 live sporting events (including the NFL, Masters, PGA TOUR, NCAA, SEC, The PGA Championship, UEFA Champions League, UEFA Europa League, National Women's Soccer League, and Concacaf), plus around-the-clock news coverage." Certain Paramount Pictures releases will also stream on the service after short theatrical windows, including A Quiet Place Part II and Mission Impossible 7. (But will we get The Adventures of Pete and Pete? Will Daria stream with its OG soundtrack? Time will tell….)
Here are our picks for the 25+ Best TV series on Paramount+

Genre or Channel-Specific Services:
Acorn TV
Acorn TV is one of two Anglophile-centric streaming services available, collating series from the U.K., Ireland, Australia, New Zealand, Canada and several European countries (Sweden, Spain, France). Including both classic series like Foyle's War and Vera as well as more under-the-radar picks (some of which have also aired on PBS in the US) like Agatha Raisin and Miss Fisher's Murder Mysteries, the service is a collection of mysteries, period dramas, and cozy documentaries from across the pond.
Cost: $5.99/mo or $59.99/year. (Update: Free trial extended to 30 days given current coronavirus events — use code FREE30).
What Makes It Unique: Acorn TV caters to a very specific subset of viewers who are probably also fans of PBS Masterpiece, but many of its offerings are exclusive to its particular platform.
Here's our list of the 11 best shows on Acorn TV
Apple TV+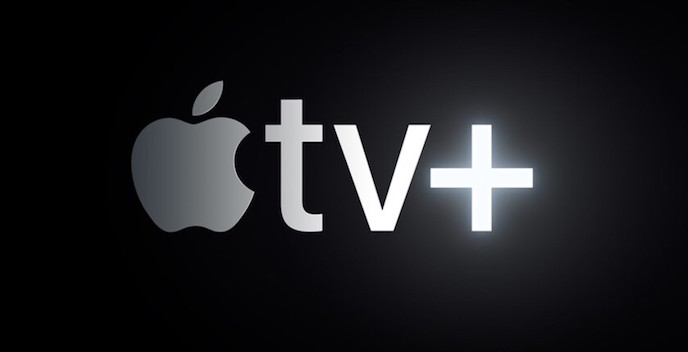 Apple TV+ hasn't yet changed the streaming game, but it might with its upcoming all-inclusive app. For now, Apple is a little behind the curve because they lack a library of older titles. Still, they have been committed to expanding their number of originals quickly, all of which are glossy, feature movie stars, and have high production quality (the writing is hit or miss though). Apple TV+'s price point is not bad for what it currently offers, but we'll see how long it stays that low as it continues to make so many expensive series.
Cost: $4.99/mo (If you have recently purchased an Apple device, you get a year of Apple TV+ free).
What Makes It Unique: Apple is spending a lot of money on its new original series, most of which boast A-list stars. Like Hulu, it also release most of its series on a weekly episode basis.
Here's our list of the 17 best shows on Apple TV+
BET+
A subsidiary of Tyler Perry Studios and BET Networks (and by extension, ViacomCBS), BET+ is an ad-free subscription service that focuses both on curating and on producing original Black content both by and featuring many of pop culture's favorite creators—think Perry, yes, but also Tracy Oliver, Will Packer, Jill Scott, Michelle Buteau, Paula Patton, Lena Waithe and Felischa Marye. Still in its infancy, as far as the streaming landscape is concerned, its library of original content remains fairly limited, but series like Oliver's First Wives Club, Marye's Bigger and Perry's Ruthless (which premieres on March 19) are already making—or promising to make—waves. Some of the classic series available to stream on demand (from BET and elsewhere), meanwhile, include major titles like Being Mary Jane, Martin, Legends of Chamberlain Heights, Real Husbands of Hollywood, Basketball Wives, Love & Hip Hop and Ladies Night—not to mention international series like Dark Money (BBC) and Cape Town (South Africa), plus films like Purple Rain and Malcolm X.
All that said, one major downside for potential subscribers: Without handing over your credit card information to start a free trial, there is currently no way, either in the app or on the website, to effectively browse what content is available at any given time. Right now, we think there's plenty of great stuff worth giving a free trial a shot to watch (and more original content coming soon down the line), but all the same, it's still not an ideal set-up. —Alexis Gunderson
Cost: $9.99/mo, with a free 7-day trial period.
What Makes It Unique: BET has been the go-to for Black content for decades, so, both in terms of library depth and in landing big names and bigger budgets for original content, it is obviously poised to take big, successful swings as a subscription streamer—even if, right now, it is still getting its streaming sea legs.
BritBox
BritBox is easily confused with Acorn TV, but the major difference is that BritBox has programming exclusively from the BBC and ITV (that is, exclusively British), and features more currently airing content (like episodes of soap operas and panel shows available the day after they air in the UK). The service is full of classics like Coronation Street, A Bit of Fry and Laurie, and Father Brown, as well as a small selection of worthwhile originals.
Cost: $6.99/mo or $69.99/year
What Makes It Unique: If you want to feel like you are living in England, this is the service for you.
See our full recommendation list for what's streaming on BritBox here.
Broadway HD
For Broadway enthusiasts, there is really only one choice for your streaming needs: Broadway HD. To quote our coverage of the service (see the link below) from Alexis Gunderson, "Available to audiences in both the United States and close to 20 other countries, BroadwayHD is a subscription streaming service that offers its users access to a specially curated collection of streaming content that includes more than 250 productions from Broadway, Off-Broadway, the West End, Cirque du Soleil, and various foreign theater scenes. You want to catch the most recent, award-winning performance of An American in Paris? BroadwayHD has that! Have you been lamenting the fact that you never got to see Hugh Jackman play Curly in a 1999 run of Oklahoma!? Yes, friends, BroadwayHD has that, too."
Cost: $8.99/mo or $99.99/year
What Makes It Unique: It's the only streaming service that provides access to Broadway!
See our full recommendation list for Broadway HD here
DC Universe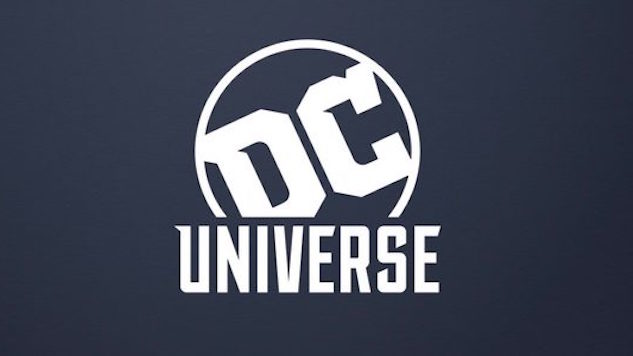 DC Universe is the streaming service specifically oriented around all things DC Comics. In a pop culture landscape dominated by superheroes, it's living its best life by being the one-stop shop for the Justice League and all its various members, enemies, and weird spandex-clad friends. For loyalists only—or those looking for a more targeted experience than Disney+'s MCU offerings—DC Universe drenches fans in the Dark Knight, saturates them with Superman, and allows them to dig deep into the history of Wonder Woman. —Jacob Oller
Cost: $7.99/mo or $74.99/year
What Makes It Unique: If you're a comics fan, this is far and away the best streaming option for you. It has all the perks of Marvel Unlimited (its comic competitors literary streaming service), allowing access to thousands of comics readable on desktop and mobile applications, alongside tons of media—including an ever-growing roster of original series. The community-focused aspect of the service, with its own forums and encyclopedia, make DC Universe stand out for more than its exclusive content offerings.
See our full recommendation list for DC Universe here
discovery+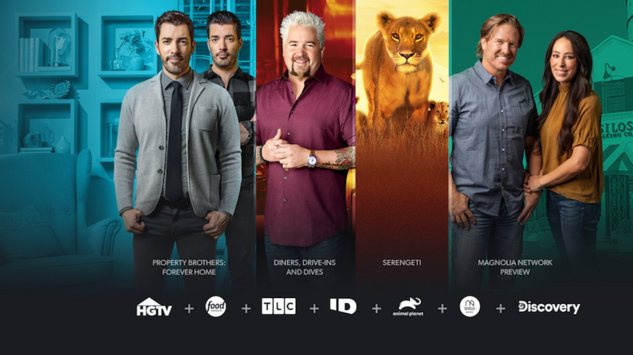 Discovery+ brings together more than 55,000 episodes from your favorite networks that specialize in non-fiction programming, including HGTV, the Food Network, the Cooking Channel, Investigation Discovery (ID), TLC, the Travel Channel, OWN, A&E, Lifetime, and Animal Planet, among others. With everything available in one place and accessible through a relatively simple interface, it's never been easier to lose yourself in an all-day Diners, Drive-Ins, and Dives marathon or to escape to picturesque locales around the country as people buy, build, and renovate homes in Maine (Maine Cabin Masters), Alaska (Buying Alaska), and everywhere in between (Buying the Bayou). And that's the real beauty of a streaming service like discovery+; it offers thousands of hours of programming that is tailor-made for a day spent lounging on the couch, and unlike scripted TV, it rarely requires your full attention to appreciate it.
Cost: $4.99/mo for ad-supported viewing or $6.99/mo for ad-free, with a 7-day free introductory trial for new subscribers. Select Verizon users are also eligible for a special offer, which allows them to subscribe ad-free for 12 months. Find more information at Verizon.
Available on: Roku, Amazon Fire TV devices, Android TV devices, Apple TV, Chromecast, Samsung Smart TVs (2017 or newer), iPhone and iPad, Android phones and tablets, Mac and PC browsers via discoveryplus.com, and various Xbox consoles, including Xbox One, Xbox Series S, and Xbox Series X. It will eventually be available as a subscription channel on Amazon Prime Video Channels. (It is not yet available on PlayStation 4 or 5.)
What Makes It Unique: Most streaming services produce scripted content with only a meager side helping of non-fiction programming, but the vast library of discovery+ features nothing but these programs. It's the on-demand equivalent of a day spent marathoning a new series you've never heard of after randomly stumbling upon it while channel surfing. And making this considerably easier to do is the existence of discovery+ channels. While not available at launch, these channels will debut on the service Jan. 29 and allow subscribers to tune in 24/7 to non-stop steams of their favorite series, including 90 Day Fiancé, Fixer Upper, Chopped, and more. Additionally, various well-known personalities from the Discovery family, including Joe Kenda, Randy Fenoli, and Ben and Erin Napier, are curating custom collections that will feature their favorite discovery+ shows and personal stories. —Kaitlin Thomas
See our full discovery+ TV recommendation list here
Marquee TV
Like Broadway HD, Marquee TV is a service dedicated to live performances. Except for this UK-based platform, the empahsis is more on dance, opera, and the Royal Shakespeare Theater as a provider of digital performance art. It has a small library, but one that continues to grow.
Cost: $8.99/mo or $89.99/year Update: Marquee is now offering 30 days of free streaming to help support the performing arts while a lot of live performances aren't occurring because of coronavirus-related closures.
What Makes It Unique: For those really looking to expand your creative arts horizon, Marquee TV may be the most unique (and perhaps most niche) of all of the streaming services.
See our full Marquee TV recommendation list here
PBS Passport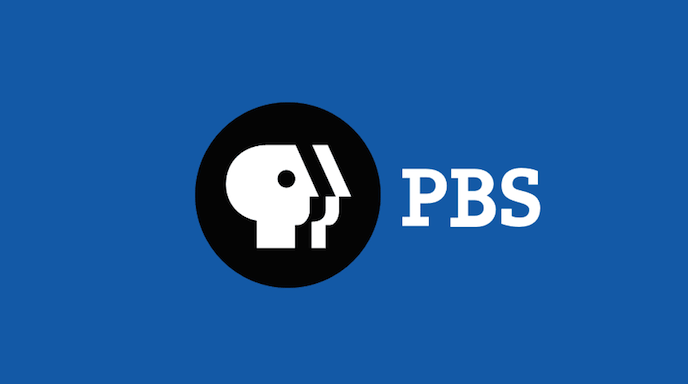 PBS Passport gives viewers access to selections of PBS's past and current programming, including early access to new episodes of Masterpiece favorites and others. While many of the series broadcast on PBS can be found elsewhere (on Amazon or Netflix, say), watching them there doesn't give you the satisfaction of knowing that your dollars are helping to support a public-serving platform made possible by Viewers Like You. Plus, the relatively small catalogue on the app helps one hone in on specific types of programming that are easily lost in a sea of Netflix and Amazon choices. And if you donate to your local PBS station, then in most cases you get PBS Passport included.
Cost: $5/mo or $60/year (often included with a PBS donation)
What Makes It Unique: PBS Passport is essentially PBS on demand, which is a nice option to have for viewers looking for a platform full of worthwhile dramas, mysteries, documentaries, and culinary shows. (As well as those who have cut the cord and can't get PBS clearly through an antenna).
See our full PBS Passport recommendation list here
Shudder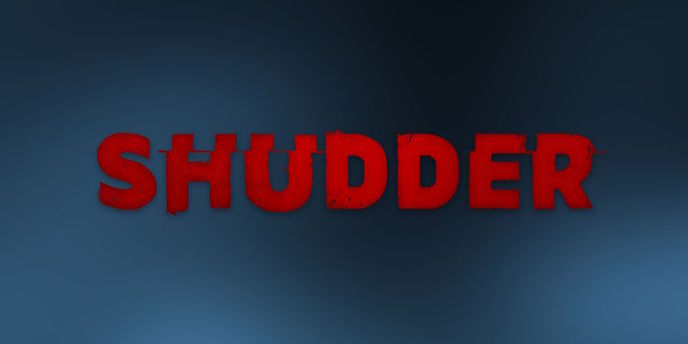 As our own Jim Vorel recently wrote, "For the horror, sci-fi and thriller-minded among us, AMC's Shudder has become an increasingly valuable resource. As one of the first nichey streaming services to go big, it pioneered the idea that genre fans would be willing to pay a monthly fee just to gain access to a specific library of horror and thriller titles, and has since supplemented that library (which has grown and shrunk at various points in the last few years, like all streaming services) with a fair among of original content—none receiving more attention than the well-received reboot of George Romero's Creepshow this year."
Cost: Plans start at $5.99/mo or $56.99/yr. The service is ad-free and there are no extra fees.
What Makes It Unique: Shudder is the only horror-focused streaming service, and though it has been bundled into other services like VRV in the past, it's becoming big enough and popular enough now to stand on its own.
See our full Shudder recommendation list here
Sundance Now
As Alexis Gunderson explains in our Sundance Now streaming list (link below), "As one of many niche streaming services available to the average American consumer these days, Sundance Now—not to be confused with Sundance TV (a linear channel owned by AMC) or the Sundance Film Festival (the largest independent film festival in the U.S.)—might not be on your radar. But if your TV tastes run the direction of international (specifically UK / European) psychological thrillers, complex mysteries, and true crime (with the occasional domestic dramedy sprinkled in for balance), then it's definitely one worth checking out."
For now, the variety and quality of Original and Exclusive programming on Sundance Now is sufficient for any television lover with a taste for thrills and a tolerance for subtitles to feel like their monthly subscription fee is worthwhile—a value made all the greater if you also care about access to a regularly updating collection of independent films. (Paste's picks for many of those are here.)"
Cost: $6.99/month, or $4.99/month with an annual subscription. (Update: Free trial extended to 30 days given current coronavirus events).
What Makes It Unique: Slightly more international in its scope than its anglo-centric sister platform, Acorn TV, Sundance Now's curatorial focus is on "engrossing true crime to heart-stopping dramas and fiercely intelligent thrillers from around the world." Basically, if you like things like Broadchurch or The Bridge or Unspeakable, and also are able to put down your second and third screens long enough to keep track of subtitles, Sundance Now is for you.
See our full Sundance Now recommendation list here.
Topic
Limited by budget, scale of distribution, or just plain curatorial preference, most niche streamers tend to focus (when building their library of originals), on content either that adheres to specific genres (DC Universe, Shudder, Crunchyroll, Rakuten Viki), or that is made with specific audiences in mind (Acorn, BritBox, UMC, BET+).
Topic does neither.
Originally launched as a photo and short-form documentary media site by First Look Media in 2017, Topic has since become a keenly curated streaming platform whose high-caliber, increasingly international focus can best be described (and we're sorry for this in advance) as a vibe. Like, that's not officially Topic's deal—officially, it's "From thought-provoking originals to award-winning films, everything at Topic is hand-selected, so you won't waste a minute of watching time searching for something great"—but in playing exclusive host both to prestige-y international gems like British entrepreneur bro comedy Enterprice, Senegalese supernatural detective series Sakhar & Mangane, and French punk rock drama Vernon Subutex and to homegrown oddball passion projects like Maria Bamford's What's Your Ailment?, Wyatt Cenac's aka Wyatt Cenac, and the Second City-hosted corona-quarantine variety/talk show, The Last Show Left on Earth, a vibe is definitely the most efficient way to describe it.
Add in the kinds of short- and long-form documentary series that have been Topic's signature from the beginning— Badlands, Texas, Frame by Frame, and (a standout) Bronx birder Jason Ward's Birds of North America—plus a handful of Scandi noirs, a couple non-fiction experiments each from Hannah Gadsby and Reza Aslan, and a bonkers Victorian Matt Berry joint, and you've got the kind of content library that's perfect for discerning audiences too hip even for HBO—and just in time for HBO Max's steep monthly fee to make Topic's seem minuscule by comparison. —Alexis Gunderson
Cost: $5.99/mo, or $59.99/year, with a 7-day free trial. (By way of promotion, a small collection of episodes and short films are also available for free on a regular basis. As of July 2020, a larger collection of stories from Black creators & directors and LGBTQ POVs are also available for free to all comers, regardless of account status.)
What Makes It Unique: Exclusive, prestige-caliber international series, original comedic shorts/experimental content, and the kinds of documentary series Topic cut its teeth with before joining the streaming wars in earnest, all collected in one place.
UMC (Urban Movie Channel)
Created in 2015 by BET founder Robert L. Johnson and part of the same AMC Network-owned family as Acorn TV, Sundance Now, BritBox and Shudder, UMC (Urban Movie Channel) is the first streaming service ever created specifically to showcase Black TV and film, featuring exclusive content for African American and urban audiences that spans genres. While the television section of the service is still growing, among the titles currently available are dramas like A House Divided, Craig Ross Jr.'s Monogamy and Bronx SIU, docu-series like Black Love and Untold Stories of Hip Hop, and classic sitcoms like the Will and Jada Pinkett-Smith-created All of Us.
Bonus for the more spiritually minded: Launching on March 26, 2020 is Paula Bryant-Ellis's docu-series Behind Her Faith, which is set to feature women like Niecy Nash, Aisha Hinds, Essence Atkins, Angelica Nwandu and more talking about how their faith has propelled them forward, in life and in their careers. —Alexis Gunderson
Cost: $4.99/mo, or $49.99/year, with a free 7-day trial period. (Update: Free trial extended to 30 days given current coronavirus events — use code UMCFREE30.)
What Makes It Unique: As one of only a couple of streaming services curating content specifically for a Black (if still uniquely American) audience, UMC works as a kind of one-stop shop for people looking for titles and stories that other streamers—mainstream and niche alike—are too often sorely lacking. It's still a very small service, yes, but as the new sizzle reel above indicates, it's only set to grow.
Viki
Netflix, Hulu, and Amazon Prime have made a point of bulking up their Korean catalogs over the last few years, but with Dramafever recently gone to the streaming pasture in the sky, the most passionate fans of K-dramas (and J-dramas, and Chinese and Taiwanese dramas) will be glad to know that Rakuten Viki is more than ready to become their new niche K-drama (et al) streaming home.
Available both as a free, ad-supported service and as a premium monthly subscription, Rakuten Viki (or, more colloquially, just Viki) offers more than just a deep bench of live-action Korean, Japanese, Chinese and Taiwanese content—it also functions as a vibrant, fan-oriented social hub. Once logged in, users can "subscribe" to their favorite shows, join ongoing conversations in each series' comments section, and participate in live watch parties of "On Air" (currently airing) series whenever new episodes arrive. (As of writing, the most exciting of these is Korea's idol trainee competition series, I-LAND, which is both soothing and stressful in equal measure.)
UPDATE: As of October 2020, users can also host their own private watch parties—or join in multiple watch parties at once—to binge and chat with friends from all over the world, with flexible subtitles for each user. What's more, taking the wiki pun in its name quite seriously, Viki uses a Creative Commons licensing system to crowdsource subtitles—like, a lot of subtitles—from its fan community. This has resulted in a library of content accessible not only to the larger English, French, Spanish and Hindi-speaking audiences one might expect, but also to smaller Czech, Finnish, Italian and even Basque and Azeri-speaking ones. Even better: In addition to facilitating such a plethora of subtitles, the Viki team has developed a robust educational feature they call Learn Mode, which allows users to customize their language settings and toggle between scenes to learn bits of a show's source language in media res. —Alexis Gunderson
Cost: In addition to an ad supported free tier, $4.99/mo for the basic Viki Pass (HD, ad free and castable, but with a delay on new episodes) or $9.99/mo for the Viki Pass Plus (unlimited access to all shows available in your region, plus access to the Kocowa library, which would be $6.99/mo on its own), both with a 7-day free trial period.
What Makes It Unique: Come for the deep library of live-action Korean, Chinese, Taiwanese and Japanese dramas/reality series, stay for its add-on partnership with Kocowa and its social, fan-oriented focus—now complete with private watch party functionality.
VRV
VRV may be one of the least familiar streaming services on our list, but it's one of the best values for a wide variety of genre series. As noted below, VRV has its own library of free content, but for a very reasonable monthly fee you can get a bundle of very worthwhile smaller streamers, many of which are essential to fans of animation, nostalgic cartoons, and anime.
Cost: Free for 20,000 hours of rotating content, although its premium access is $9.99/mo (plus tax) which gives you ad-free access to Boomerang, Cartoon Hangover, Crunchyroll, HIDIVE, MONDO, NickSplat, Rooster Teeth, and VRV Select—all of which would otherwise add up to $36.93/mo.
What Makes It Unique: VRV's collection of other, related streamers makes it one of the best deals for animation fans.
See our full VRV recommendation list here
YouTube Premium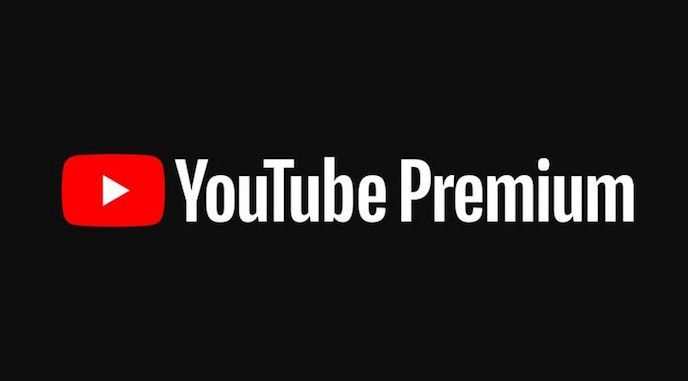 YouTube has had a bit of trouble launching its premium service. It started out being called YouTube Red, which sounded like one of several YouTube-like pornography sites. Recently they changed it to Premium, but there are still a lot of questions about what, exactly, the service includes. Mainly, it's ad-free content and the ability to play music with the screen off, but YouTube also has a small library of originals included in the service as well (although many are now being made available in front of the paywall with commercials), something they have recently been ramping down.
Cost: $11.99/mo for ad-free content, exclusive access to YouTube's original TV series, as well as the option of playing music in the background or with the screen off (there is also a cheaper music-only version of the service as well.) YouTube also offers a Live TV bundle (basically, cable) starting at $65/mo.
What Makes It Unique: Like Facebook, there is a social component to YouTube's original offerings, and like Amazon it bundles several services into one.
Here's our list of the best shows on YouTube Premium

Free Streaming Services
Crackle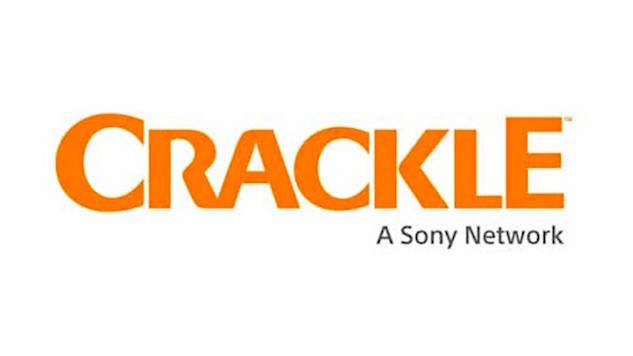 A joint venture between Chicken Soup for the Soul Entertainment and Sony Pictures Television, Crackle is an ad-supported free service that, like its OTT cousin Tubi (with whom it shares several distribution deals), trades heavily in nostalgia programming—think Charlie's Angels, Bewitched, Zorro. But while Tubi only stocks old shows, Crackle balances its (limited) stock of rerun Sony Pictures, Columbia Pictures, TriStar Pictures, Screen Gems, Sony Pictures Classics, Funimation, etc. content with an (also limited) assortment of original programming, including dramas like Snatch (2017), The Oath and On the Ropes, as well as unscripted projects like the AAU summer tournament-set basketball docuseries On Point and Ashton Kutcher's Millennial debt solver (?) Going from Broke.
Personal note from your humble Paste TV blurb-er: Among the surprise (!) series that fall somewhere between throwback nostalgia and contemporary original, we're especially excited to see FOX's quietly great Houdini & Doyle, the Christian Slater heist/tech joint Breaking In, and the original Patrick Warburton-starring version of The Tick. —Alexis Gunderson
Cost: Free!
What Makes It Unique: A balance of library and original content, plus the knowledge that its stock of titles is limited enough that you CAN reach the end before making a decision about what to watch.
Facebook Watch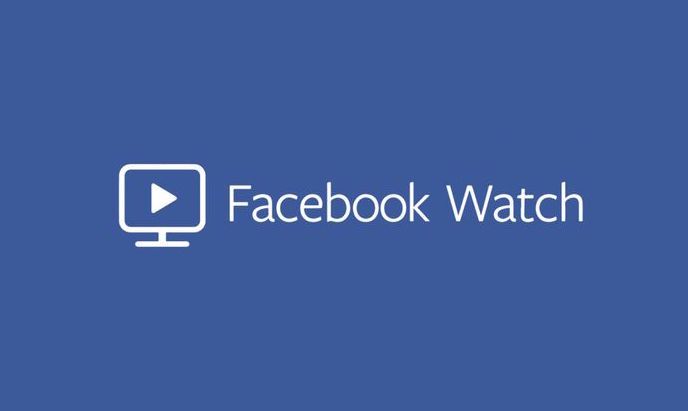 Though it's been dying off recently, Facebook is still pretending like Pivot to Video works. However, Facebook has made its streaming library free. Most series drop on a weekly basis, and although Facebook itself is a problematic social media data mining company, some of its original series are actually pretty great. Like Apple, Facebook does not have a library or backcatalogue other than their originals, but hey, it's free!
Cost: Free (even without a Facebook profile)
What Makes It Unique: Mainly that it's free, and there's a social component to the videos themselves where users can not only comment but start groups devoted to their favorite shows.
Here's our list of the best shows on Facebook Watch
IMDb TV
With streaming video on demand so ascendant, we suppose it was only a matter of time before the Internet Movie Database (AKA IMDb, AKA that site you bookmarked for your parent so they could stop asking you "Who's that person, with the face, who was in that thing with the dog…?") put together a service of its own. Enter: IMDb TV, the free (ad-supported) streaming service whose biggest leg up over its rivals is that it can present potential viewers with bright pink PLAY buttons whenever they look up a show or movie that happens to currently be available in its rotating catalogue.
As for what that catalogue includes? Well, the average eye might conclude it varies little from what its rival free services offer—think anything that wouldn't feel out of place as a marathon block on daytime cable—but the discerning viewer will note that a lot of these daytime binge-friendly titles are ones that are hard to track down on any streaming service, free or not—think Ally McBeal; think My So-Called Life; think, most critically, Columbo. That series has been a missing piece of the comfort-streaming puzzle since Netflix gave up its right to it more than a year ago, and which is crucial, all-things-can-eventually-be-put-to-rights viewing in this period of extreme anxiety. Add to all of that five full seasons of recent pop culture darling Schitt's Creek, and you've got streaming television's equivalent of a true hidden gem. —Alexis Gunderson
Cost: Free!
What Makes It Unique: A) It's easy to access, but more importantly B) Columbo.
Kanopy / Kanopy Kids
If you've heard of Kanopy before, it's likely been from someone praising A) its deep catalog of foreign and independent films, B) the fact that, as a streaming reference, it's free to access through your public library, or C) all of the above. What it's not usually praised for is its catalog of television shows—and for good reason. While it's true that its tiny TV section does (at least, as of July 2020) have notable series like Kurosawa's Penance, Lars von Trier's The Kingdom, and exclusively Australian comedies—not to mention, for some reason, Season 2 of Wallander—there's not nearly enough content to warrant Kanopy's inclusion on a list like this, great lovers of libraries though we might be.
But then, there's Kanopy Kids, which not only offers unlimited viewing (compared to the 10/month limit on the grown-up side), but which is chockablock full of stellar TV content—both from the usual English-language sources (PBS and the BBC), and from non-English sources around the world. Of highest interest to most kids and families will be things like Sesame Street (multiple, but not all, seasons), Daniel Tiger's Neighborhood (same), and Ready Jet Go!, but more exciting for us was finding international series like The Longhouse Tales and Wapos Bay (both Canadian and stop-motion animated), Artzooka! (Canadian/German), Bushwhacked! (Australian), Earth to Luna! (Brazilian), Punky (Irish, about a little girl with Down syndrome) and Bino & Fino (Nigerian), all of which we could only have dreamed about having had access to as kids. With so many families looking ahead to so many more months of staying huddled up at home together, we can't think of a better streaming service to recommend trying out than Kanopy Kids. And when the kids go to bed, parents can go ahead and watch Wilfred. You deserve it. —Alexis Gunderson
Cost: Free! All you need is a library card, which will almost certainly be available to sign up for online via your local branch throughout the pandemic. (Limit 10 views per month from the grown-up catalog. Unlimited viewing on Kanopy Kids.)
What Makes It Unique: Mostly the breadth of its Kanopy Kids content—though the documentary series on the history of cinema and pioneers of early television are worth checking out when you're in between films on the grown-up side of the service.
Ovation NOW / Art House / JOURNY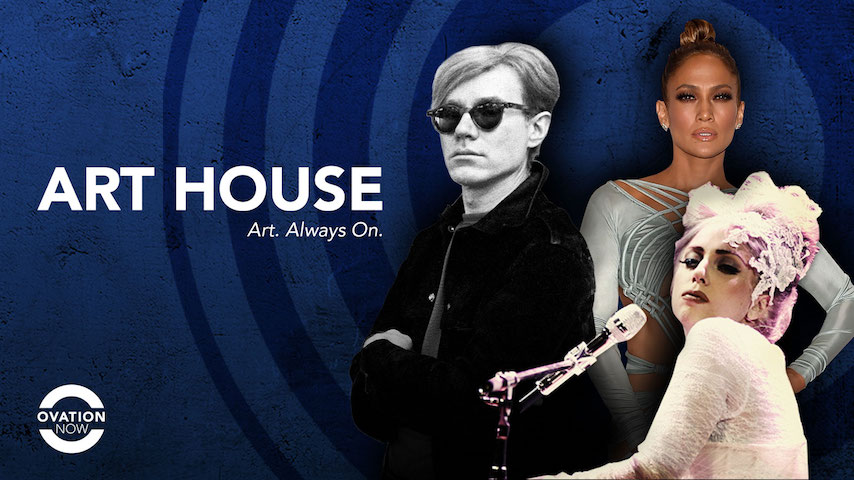 For those who have Ovation's cable channel through your provider, you can supplement your viewing with their Ovation NOW app, which includes documentaries about Dolly Parton, Bruce Springsteen, Lady Gaga, and more, in addition to episodes of Anthony Bourdain: No Reservations, Midsomer Murders, The Librarians, and Miss Fisher's Murder Mysteries (among many others). But, for those who are not Ovation subscribers, you can access the channel's Art House offerings in front of a pay wall. New titles are added each month; for July 2020 that means Ovation's original culture/travel series American Canvas with host Dave Holmes, filmed productions of the Czech National Ballet, the Madama Butterly opera, and classic episodes of Inside the Actors Studio featuring Halle Berry, Jennifer Lopez, Bradley Cooper and George Clooney.
Ovation also offers a free travel app, JOURNY, which features TV shows and short films that "center on world travel, cultural tourism, and global citizenry." Both are available on Roku, iPhone, Android, and others.
Cost: Ovation is only available through your cable provider and not as a standalone subscription at this time. However, the app is handy to watch the programming on demand. For those without a cable subscription (or regardless!), Art House and JOURNY are free.
What Makes It Unique: The number of streaming services that carry other kinds of arts programming—particularly theater, orchestras, and opera—are fairly rare. For it to be free is even more interesting. Art House is exactly what it sounds like, and though it is certainly niche, it's also invaluable for those interested in watching programming beyond TV and movies.
Peacock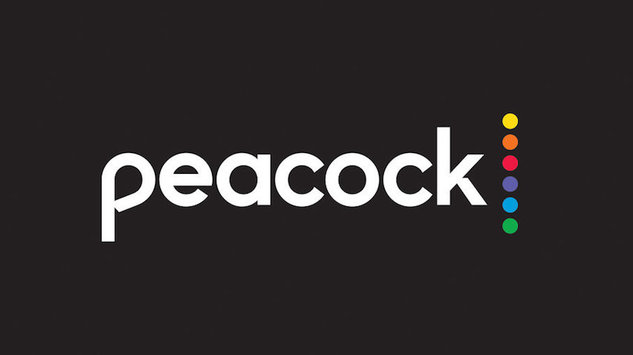 Peacock didn't exactly become the savior of summer of 2020 TV on launch, but it did give us an interesting new addition to IP-based streaming services. Like HBO Max, Peacock is a warehouse for all of NBCUniversal's library of programming (which, in addition to NBC, includes USA, Bravo, and Syfy). It is also where you will now find favorites like Friday Night Lights, Parks and Recreation, Battlestar Galactica, Leave It to Beaver, and a myriad of other shows (not to mention a lot of Bravo reality series). Though Peacock's new original series aren't yet up to snuff, it does feature a BBC import, The Capture, that is worth watching. But its library of classics is really what you've come for, and in that it does not disappoint.
Cost: Free ad-supported tier with a limited library; the $4.99/mo tier has ads, but gives access to the full library (free for Comcast cable subscribers); the $9.99 tier is the full library without ads.
What Makes It Unique: The free, ad-supported tier really makes Peacock stand out among its competitors. In addition to limited seasons of classic shows, it also allows you to sample their new original series to see if paying for a higher tier is worthwhile. It's smart, and something others should learn from.
See our full recommendation list of Peacock series here
Pluto TV
Another ad-supported free streaming service, Pluto TV is a ViacomCBS subsidiary that launched in 2013 and features both a huge library of on-demand TV and movie content and over 250 "live" channels (some networks, many series-specific), all from more than 170 content partners. With bingeable gems like The Addams Family), Anthony Bourdain: No Reservations, Kevin Hart's Comedy in Color stand-up series, not to mention 13 seasons each of Degrassi: The Next Generation and Midsomer Murders, there's enough solid television available on demand that you might not even need the live element, but these are strange times! Maybe a bit of old fashioned mindless channel surfing is just what the pop culture doctor ordered. —Alexis Gunderson
Cost: Free!
What Makes It Unique: The Live TV feature really makes Pluto TV stand out, at least insofar as it gives users that more abstract "just flipping through channels" TV-watching feeling. That some of those channels are bullshit bad-actor "news" ones is Not Great, but the idea of live programming, in the vast, ever-expanding SVOD landscape we're currently in is definitely worth taking note of.
Tubi
If you're okay with ads randomly interrupting the flow of what you're watching, and you're looking for a little bit of everything that covers a LOT of (mostly old) ground, Tubi is the place to go. Offering more than 15,000 film and television titles from the last 70 years from studios including (at time of publication) Metro-Goldwyn-Mayer, Paramount Pictures, Lionsgate, Warner Bros, Studio 100, Shout Factory, Nelvana, DHX Media and Bridgestone Multimedia, Tubi is the completely free (yes, free!) streaming service that lets you see the original British runs of series like Being Human, Shameless and Peep Show alongside classics from America's Golden Age of Television (The Dick van Dyke Show; The Andy Griffith Show; The Patty Duke Show). There are also Australian and Canadian cult faves from the early aughts (Wilfred; Life with Derek) and a whole pile of anime (subbed), animation (random) and K-Dramas (too many, as always, to count). Anime and K-dramas aren't the only foreign language offerings available, either—Spanish- and Russian-language shows have a big footprint on Tubi, too. Speaking of foreign languages, for fans of incomprehensible British panel shows still on the fence about splashing out for BritBox, Tubi even has a few Stephen Fry seasons (series H-K) of QI currently available. —Alexis Gunderson
Truly, Tubi offers a grab bag of odd, often nostalgic content—throw a dart, you're sure to hit something unexpected and fun.
Cost: Free!
What Makes It Unique: Two words: Free and volume.
---
For all the latest TV news, reviews, lists and features, follow @Paste_TV.