TV has never been worse with an increasing over-reliance on reality shows that seem to be in a race to sink as low as possible. But it's also never been better with more and more networks investing in original well-scripted, cinematic series and sitcoms that don't depend on tired gags and canned laughter. Nine networks ended up the list—broadcast, basic cable and pay channels, and we could have gone much deeper than 20 with compelling music, food and travel shows hovering just out of striking distance.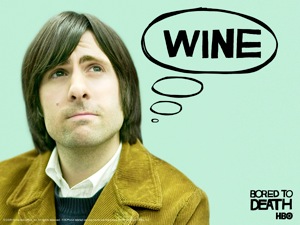 20. Bored To Death
Creator: Jonathan Ames
Stars: Jason Schwartzman, Zach Galifianakis, Ted Danson, Heather Burns
Network: HBO
Writer Jonathan Ames' series features Jason Schwartzman as a writer named Jonathan Ames who decides to advertise his private investigative services on Craigslist. Our favorite comedian Zach Galifianakis plays Ames' best friend, Ted Danson quickly makes us forget he was ever in Becker, and the guest stars have included Kristen Wiig, Jim Jarmusch, John Hodgman, Olivia Thirlby and Patton Oswalt. But its Schwartzman's absurd mix of self-obsession and sincerity that makes the show so fun to watch. Schwartzman told Paste that he loves that the real Ames is "not ever winking at the camera, making fun of the genre of mystery. He has no ability as a human being to detect irony. He doesn't write his books from a place of mean or sarcastic humor. What I love is that his characters are always trying to do the right thing. They just keep fucking it up and end up hurting people, but it's never intended." — Josh Jackson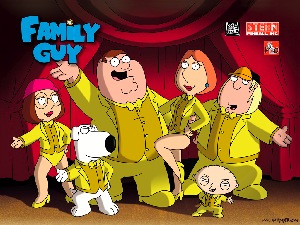 19. Family Guy
Creator: Seth MacFarlane
Stars: Seth MacFarlane, Alex Borstein, Seth Green, Mila Kunis, Mike Henry
Network: Fox
It's the show that made Seth MacFarlane a household name, and unfortunately, the one it seems he'll never top. This is with good reason. MacFarlane created a family that's easy to relate to despite the fact that it includes a talking dog and an inexplicably British, bloodthirsty infant. Combine the characters' eccentricities with jokes that (sometimes literally) won't quit, and you've got one of the most important cartoons to grace the small screen. Austin L. Ray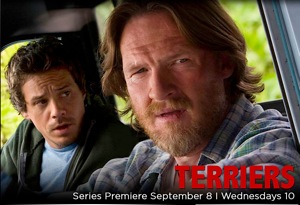 18. Terriers
Creator: Ted Griffin
Stars: Donal Logue, Michael Raymond-James, Laura Allen
Network: FX
Hank (Donal Logue) and Britt (Michael Raymond-James) team up as a pair of unlicensed private investigators. It rises above a TV landscape littered with crime procedurals thanks to the heaping mess that is their lives. Imagine The Dude as an alcoholic ex-cop with a reformed thief as a sidekick. The crimes they're trying to solve aren't as interesting as their own personal issues. Josh Jackson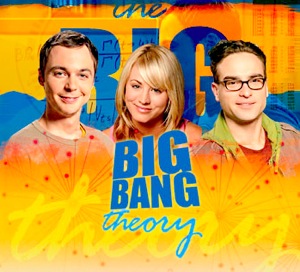 17. The Big Bang Theory
Creators: Chuck Lorre and Bill Prady
Stars: Johnny Galecki, Jim Parsons, Kaley Cuoco
Network: CBS
Using a sitcom formula that is pretty much unchanged from what The Honeymooners did in the 1950s or Three's Company in the 1970s, The Big Bang Theory relies on continuous one-liners set up by a talented cast, especially the Emmy-winning Jim Parsons as Sheldon. Never mind why two successful physicists have to share an apartment while the waitress neighbor has her own place. Just roll with it. The trip to Parsons' payoff punch lines sometimes requires patience. Remember when we had to tolerate Mindy just to hear Mork? Tim Basham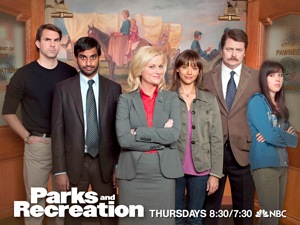 16. Parks & Recreation
Creators: Greg Daniels, Michael Schur
Stars: Amy Poehler, Rashida Jones, Aziz Ansari, Nick Offerman, Aubrey Plaza
Network: NBC
Maybe I'm just tired of sitcoms set in New York City. But I'm ready to say it: I like this season's Parks & Recreation better than 30 Rock. Love me some Tina Fey, but Parks wins out overall due to the sympathetic and charming cast of characters. The only Parks character that approaches the overweening narcissism of the average 30 Rock character is Aziz Ansari's well-intentioned Tom Haverford. The half-hour each week I devote to Amy Poehler's Leslie Knope, Nick Offerman's uproarious Ron Swanson and the rest of the city officials in Pawnee, Ind., is tops for pure relaxation and sitcom bliss. — Nick Purdy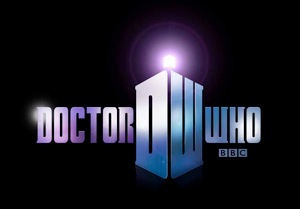 15. Doctor Who
Creators: Sydney Newman, C. E. Webber, Donald Wilson
Stars: Matt Smith, Karen Gillan
Network: BBC/BBC America
Originally launched in 1963, The Doctor has once-again returned to the TV screen, traveling through time and space in the TARDIS, an antiquated and surprisingly spacious blue police box. The special effects may have gotten marginally better, but the camp has stayed the same. And while David Tennant might remain my favorite doctor, Matt Smith has continued the unflappable enthusiasm of the 10 who came before.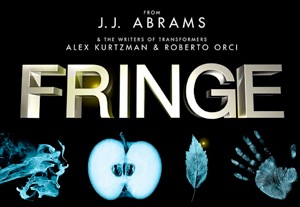 14. Fringe
Creator: J. J. Abrams, Alex Kurtzman, Roberto Orci
Stars: Anna Torv, Joshua Jackson, Lance Reddick, John Noble
Network: Fox
When I gave up on Fringe during its bumpy first season, it seems I was too impatient. It's grown into a smart, compelling sci-fi drama. And even back then I couldn't deny that John Noble's Dr. Walter Bishop was among the best characters on TV. He's both grandfatherly and dangerous; he shows flashes of great anger and then humble remorse. And he's self-absorbed but with a sense of curiosity and playfulness. I should have known to give J.J. Abrams more time. Josh Jackson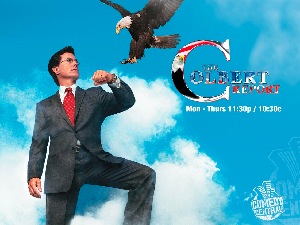 13. The Colbert Report
Creators: Stephen Colbert, Ben Karlin, Jon Stewart
Stars: Stephen Colbert
Network: Comedy Central
Opting for a different approach to news satire than his mentor, Jon Stewart, Stephen Colbert takes his potshots at the shouting-match mess of modern cable-news partisan commentary by hilariously inhabiting a blowhard persona himself, and playing it for all it's worth with only the slightest wink. He does this so well that a recent Ohio State University study found that there's actually a sub-group of viewers who believe that Colbert "only pretends to be joking and genuinely meant what he said." Wow. Steve LaBate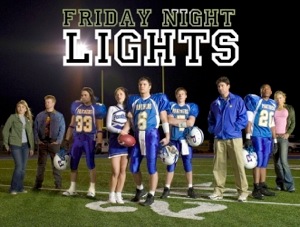 12. Friday Night Lights
Creator: Peter Berg
Stars: Kyle Chandler, Connie Britton, Taylor Kitsch, Jesse Plemons, Aimee Teegarden, Michael B. Jordan, Jurnee Smollett
Networks: DirectTV/The 101
From the book to the film to the tube FNL has always soared beyond its expectations. (Don't bet against it if a Saturday morning cartoon is developed.) With football as a backdrop, the show serves up some serious and invaluable life lessons. Who knew that integrity actually sells? Even more surprising is its ability to maintain its success in spite of a cast that continues to change as its high schooling stars graduate.Tim Basham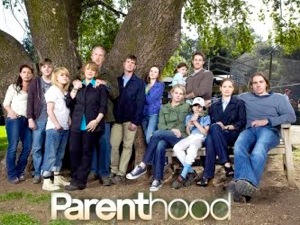 11. Parenthood
Creator: Jason Katims
Stars: Peter Krause, Lauren Graham, Dax Shepard, Monica Potter, Bonnie Bedelia,, Craig T. Nelson
Network: NBC
After the 1990 disaster TV adaptation of Ron Howard's 1989 film starring Ed Begley, Jr., this second attempt is much more relatable. Even with its thick layer of Hallmark sentimentality, the adult siblings of this three-generation family still manage to screw things up like the rest of us. It may not hit on all the mathematical possibilities of today's American family but the mix is good—like the child with Asperger Syndrome, and the seemingly strong family patriarch (Craig T. Nelson) whose armor is fraught with cracks. Watch it with your respective social unit. Tim Basham