That was fast. Lucha Underground returns for its third season tomorrow night on El Rey, less than two months after season two wrapped up. New episodes will debut on El Rey at 8 PM ET/PT every Wednesday, and will then be available for download on iTunes. There's also an iTunes season pass that you can already subscribe to.
If you haven't seen Lucha Underground yet, imagine a wrestling show that's heavy on lucha libre and shot like a grindhouse film from the '70s, with absurd stories inspired by comic books and kung fu films. Or just read our feature from earlier this year, which goes into detail about how the show is rewriting the rules of how to make a pro wrestling show.
Season three promises to kick off on a high note: the main event is the first ever meeting between living legend Rey Mysterio and Lucha Underground's most popular star, the exceedingly violent goth luchador Pentagon Dark. Here's a single still of that match, to give you a glimpse of what to expect. (Note Pentagon is doing a move you can't see on WWE television; expect a lot of that kind of thing from this show.)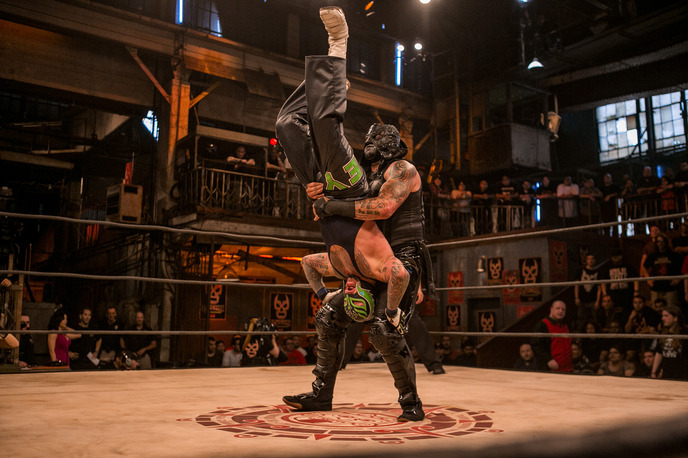 And if you want to see even more of season three, or just want a good, quick rundown of what this show looks and feels like, here's an official trailer that El Rey released last month.