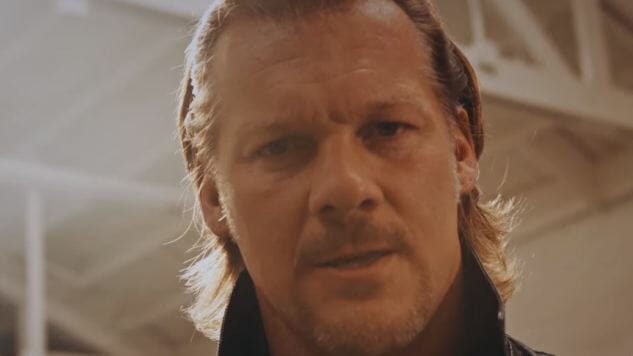 Okay, okay, okay: we know Wrestle Kingdom 12 has already happened. Hell, we woke up at 4:45 AM this morning to catch the last half of the show live. But if you can't just wake up in the middle of the night to watch some wrestling (or stay up all night to begin with), you probably don't want to know who won the match until you watch it yourself. And don't worry: we won't be spoiling that for you right now.
What we will do is share this well-produced hype video for their feud, released in advance of AXS TV's English-language rebroadcast of Wrestle Kingdom this Saturday night. If you're a lapsed fan wondering what the deal is with all this New Japan buzz, or a Chris Jericho fan who wasn't sure how to watch this match live, AXS's three-hour edit of the show will include not just this match but most of Wrestle Kingdom 12's highlights. And trust us, there were a lot of them.
Honestly, this video is so well-done that it makes us want to go watch the match again right now. We'll be patient and wait for AXS's show on Saturday, though—especially since we can't wait to hear that commentary from Jim Ross and Josh Barnett.
Wrestle Kingdom 12 airs on AXS TV at 8 PM ET on Saturday, Jan. 6, 2018.