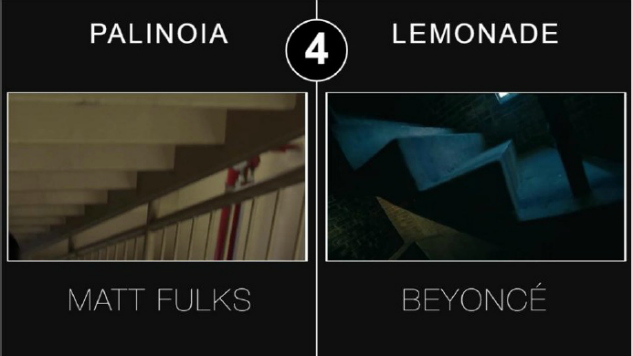 When you're Beyoncé Knowles, machining the sheets of throbbing summer singles—muscular anthems that merge thick modern R&B, hip-hop-inflected beats and enough female-empowerment lyric hooks to run the gamut of "Crazy In Love" to "Single Ladies (Put A Ring On It)"—comes easy. So easy and so jaw-droppingly good for what it is, 4 comes as almost a shock to the system.
With a couple twisting guitar lines, a descending line of organ, a few sparse piano chords and a cascading vocal that sweeps into an ethereal top of the range flicker, then drops down into an almost guttural dirt'n'church witness, "1 (Plus) 1" is a stark track that pulls more from the blues and spoken word than anything to do with contemporary radio.
Moving from there to the slowly spreading synth notes and drum-machined/hand-clap rhythm track, the fraughtly forsaken "I Still Care" takes a waft of Peter Gabriel's "Salsbury Hill" and creates a backdrop for Knowles' shaft of vocal power as it writhes through the ache and obsession that comes from being the one left in love. Her voice again moves from silken to powerful, torn to potent—suggesting 4 is an album about the voice of the woman who played Etta James in Cadillac Records.
Even the first single—"Run The World (Girls)"—is a redux of indie dance track "Pon De Floor," chockfull of fife-and-drum corps rat-a-tatting, an attenuated track with Beyoncé barking, steroidally sing-songing and claiming woman power. This is not your standard-issue radio candy, and the strength of the track is the hypnotic reality of the beats and the way the Houston-born superstar's voice inhabits the track.
Working a sleek neo-cocktail tip on "Rather Die Young" that blooms into a lush retro-pop chorus or the decidedly innocent '80s R&B jam "Love On Top," Beyoncé's honeyed tones sashay through the melodies equal parts power-pop-torch, bright-light beacon and erotic invitation. Even when grabbing a fistful of vitriol on "Best You Never Had," a boiling throw-down of invective and bitterness, it's her voice that stands out strong and clear, exploring the potential of the delivery.