The Kooks: Junk of the Heart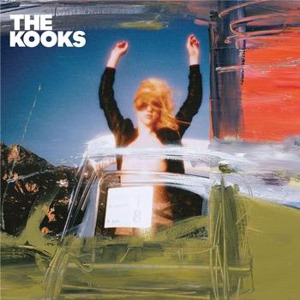 Brighton-based pop chameleons The Kooks aren't exactly out to change the music forever with their hooky nostalgia. Their goals are simpler, if no less important—for proof, check the chorus of "Junk of the Heart," the title track from their third full-length. "I wanna make ya feel happy / I wanna make ya feel alive," sings frontman Luke Pritchard, bouncing on a feather bed of strummy, winsome, Kinks-ish quirk. It's a lovely little song, even if it's ultimately more hook than substance (Then again, "Love Me Do" isn't exactly poetry). Cymbals pop; organs purr; sparkly synths wiggle underneath Pritchard's vocal sunshine. For just over three minutes, everything's right with the world.
It's a super-slick sugar high, and the rest of Junk of the Heart simply can't match its precedent. There are several exceptions: "How'd You Like That" is a tight bubblegum rocker with funky guitars and an ecstatic chorus ("How'd you like that?" Pritchard asks. His own answer: "I like it!") Odds are, you will too. "F*** the World Off" also has a Kinks-y vibe, with its ramshackle power chords and dripping faucet guitar solo—it's a head-rush, even if Pritchard's foul-mouthed sentiments sound a bit strange on a track this laid-back. On the standard "disconnected from rock 'n' roll touring" ballad "Time Above the Earth," the quartet somehow avoid cliché despite the presence of deadweight strings and bland lyrics: "Will I see her again? / If I do, will it feel the same? / And am I really here?" goes the world-weary philosophizing.
The track, like much of Junk of the Heart, gets by partly due to its own politeness. Like Davies and McCartney before him, Pritchard knows the power of brevity—that singing a chorus only twice is even more powerful than singing it three times. None of Junk of the Heart's 12 ditties break three-and-a-half minutes, and many hover agreeably in the two-minute range. As a result, nothing is unpleasant—even if some pieces (the sugary theatrics of "Killing Me," the flatlining classical guitar jaunt "Petulia") breeze by nearly unnoticed.
"Don't believe in things that don't believe in you," Pritchard sings on the rousing closer, "Mr. Nice Guy." He, no doubt, believes strongly in the wide-eyed power of silly little pop songs. Every once in awhile, he has the hooks to back it up.
Others Tagged With