A Young Girl's Magical Legacy is Darker Than it Seems in Conspiracy of Ravens
Leah Moore, John Reppion & Sally Jane Thompson's Dark Horse Graphic Novel Hits Shelves October 3rd, 2018
Main Art by Sally Jane Thompson
Comics
Features
Leah Moore & John Reppion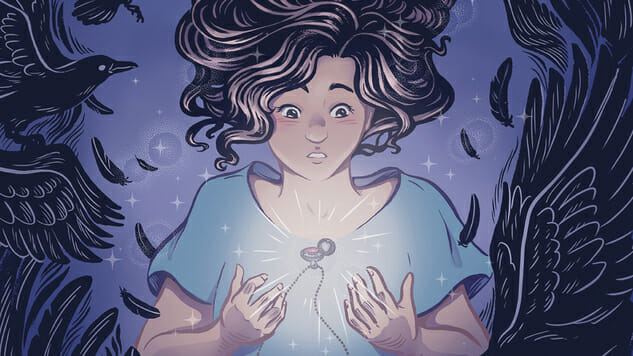 Leah Moore and John Reppion are a wife-and-husband duo of British comic writers known for tending toward the darkly magical and spookier sides of fiction. They've adapted the works of M.R. James, H.P. Lovecraft, Lewis Carroll and Bram Stoker, and have contributed to the ongoing legacies of Doctor Who, Sherlock Holmes and other serial greats. This October, along with artist Sally Jane Thompson, Moore and Reppion are launching a shadowy new world all their own in the Dark Horse Comics original graphic novel Conspiracy of Ravens.
Protagonist Anne thought she was a perfectly normal teen girl, but the surprise inheritance of her long-lost aunt's decrepit English mansion—and a mysterious ancient locket—reveals a massive family secret: Anne, like others in her family line, possesses magical powers. But as Anne tries to take up her family's legacy, she discovers that she isn't the only one whose powers are awakening—and not everyone wants to use their newfound abilities for good.
A Conspiracy of Ravens arrives on comic shelves on October 3rd, 2018. Paste readers can enjoy an exclusive preview of Thompson's interior art below.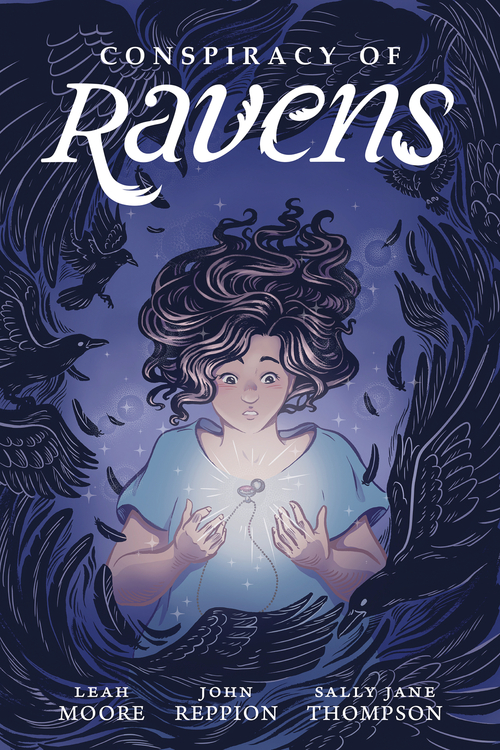 A Conspiracy of Ravens Cover Art by Sally Jane Thompson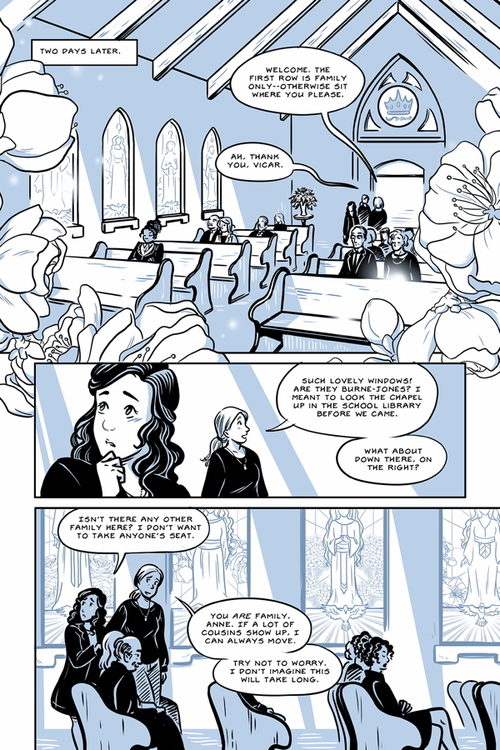 A Conspiracy of Ravens Interior Art by Sally Jane Thompson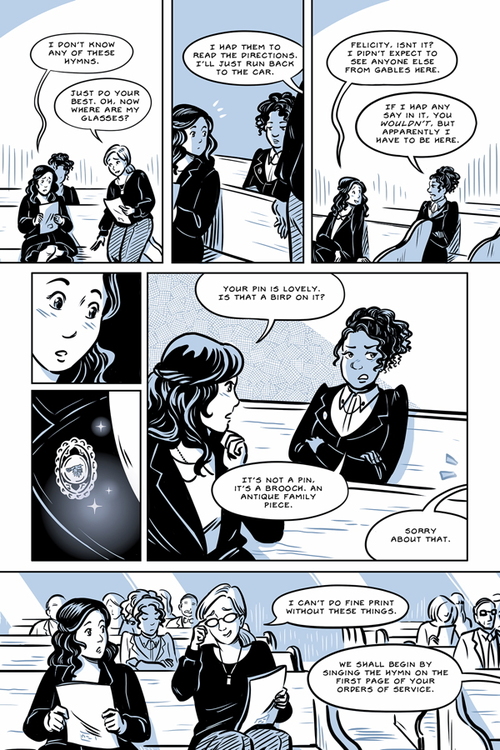 A Conspiracy of Ravens Interior Art by Sally Jane Thompson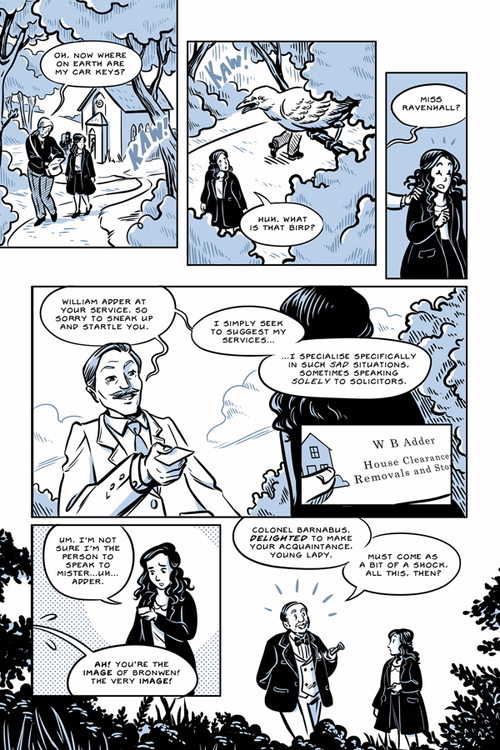 A Conspiracy of Ravens Interior Art by Sally Jane Thompson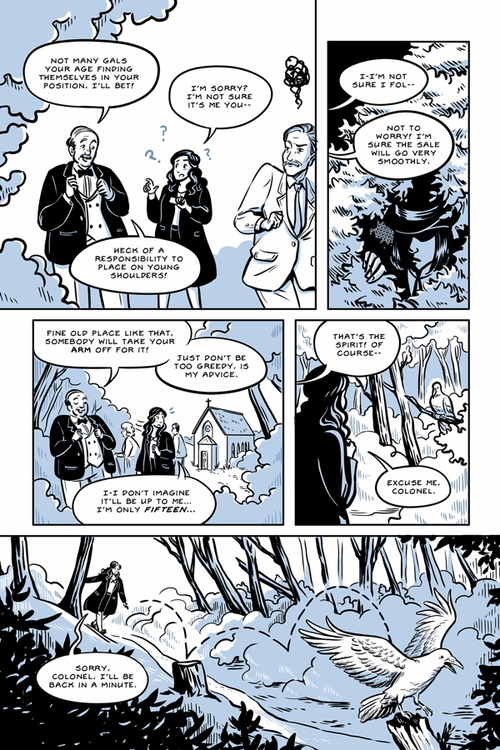 A Conspiracy of Ravens Interior Art by Sally Jane Thompson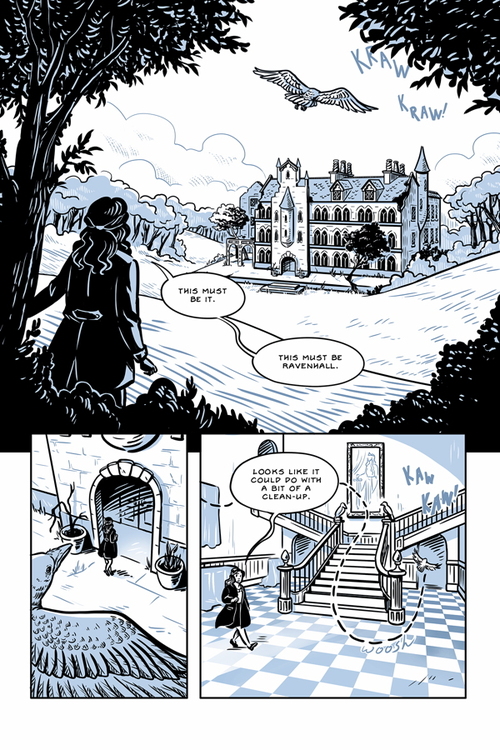 A Conspiracy of Ravens Interior Art by Sally Jane Thompson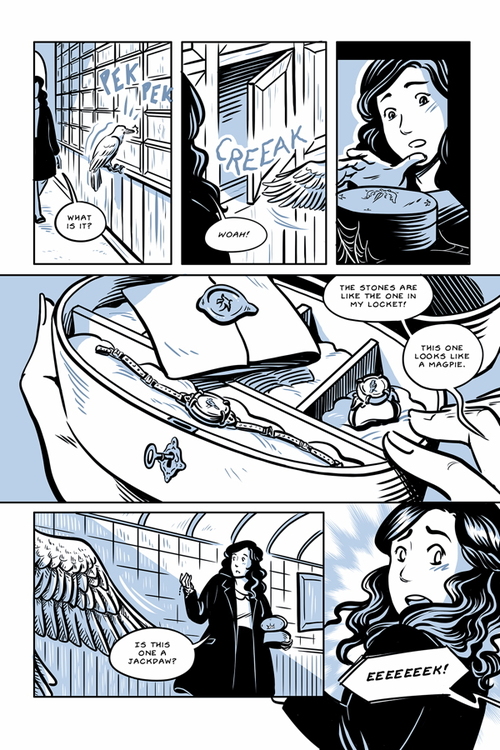 A Conspiracy of Ravens Interior Art by Sally Jane Thompson