The Kirkland Signature Products We Keep Going Back to Costco For
Photo by Omar Abascal/Unsplash
Food
Lists
grocery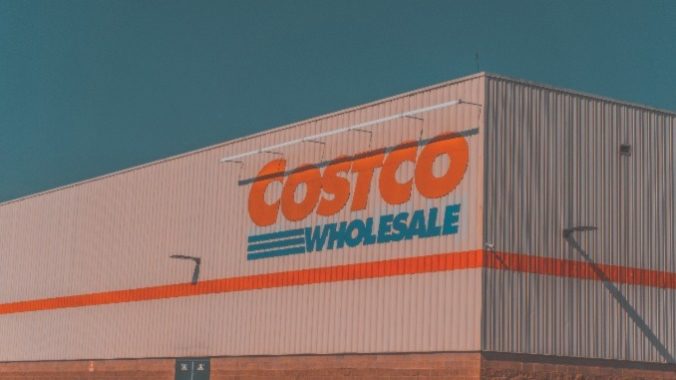 If you're like me, you have two different grocery shopping methods. The first is your basic, everyday grocery shopping: You pick up the extra onion you needed for that one dish, some milk, a carton of eggs (if you can afford them at this point). Then, there's the second kind of grocery shopping, the kind of grocery shopping that will fill your pantry with the essentials you need for a whole month. Long list clutched in your fist, you will brave the warehouse-like store, fighting the throngs of weekend shoppers trying to mark an essential errand off of your to-do list.
Can these big grocery shopping trips feel stressful? Absolutely. But many find that going to a store like Costco is one of the best ways to save money and ensure that the pantry, fridge and freezer is always fully stocked. To make it a bit less stressful, I've compiled a list of some of my all-time favorite Kirkland Signature products you can snag from Costco the next time you're there. Hopefully, it will make your grocery shopping trip a bit less intimidating.
---
1. Rotisserie Chicken
Whether you're just looking for a simple, easy dinner that requires little prep work or you're on the hunt for a quick meal prep hack, you can't go wrong snagging yourself a rotisserie chicken from Costco. They're notoriously cheap and notoriously tasty: a perfect combo. Grab a prepared side or make a quick salad, and your work is done.
---
2. Maple Syrup
A lot of the syrup you'll find at grocery stores is basically just plain sugar, but when you opt for the Kirkland Signature maple syrup, you'll know you're getting the real thing. If you're a big pancake or waffle person, it's a must-have pantry staple.
---
3. Animal Crackers
Costco is serving your entire childhood in a cookie-filled jar, and personally, I can't leave Costco without buying one. Sure, you can say they're for the kids in your life, but there's no need to lie. These delicious albeit neutral cookies are the ideal pick-me-up after a long day of having to be an adult in the real world.
---
4. French Vodka
Quite a few Costco enthusiasts have compared Kirkland Signature's French vodka to Grey Goose, so if you're a fan of the pricier stuff, this might be a solid option. I generally don't drink vodka, but I love to keep this vodka in the freezer so I have it on hand whenever a recipe calls for a splash of it.
---
5. Sweet Mesquite Seasoning
Even if you're the kind of person who generally makes their own seasoning blends, you can't go wrong with Costco's sweet mesquite seasoning. It adds a robust, smoky flavor to pretty much whatever you put it on. Of course, it's great on all kinds of meat, like chicken, turkey and even ground beef, but I also love putting it on crispy tofu too.
---
6. Hickory Smoked Pulled Pork
Kirkland Signature's hickory smoked pulled pork may just be the easiest way to get dinner on the table when you're trying to get the job done quickly. It's pre-cooked and pre-seasoned, so all you have to do is warm it up. Put it on buns to make sandwiches, or stir it in with a pasta dish to add a heartiness and a pop of flavor that would otherwise take hours to achieve.
---
7. Bacon
Bacon can be pricey these days, so if you're trying to cut back but still get your bacon fix, you may want to try Kirkland Signature's sliced bacon. It's cut relatively thick, which gives it the perfect, slightly chewy texture, and considering its price point, it's a steal.
---
8. Cashew Clusters
For the perpetual snackers, there's Kirkland Signature's cashew clusters, little cubes of cashews, almonds and pumpkin seeds. It's a healthy, filling snack, and the two-pound bag is enough to keep you satisfied for days at a time.
---
9. Luxury Belgian Chocolates
Sometimes, you just want to treat yourself, and Kirkland Signature's luxury Belgian chocolates may just be the best way to do that. The decorative box contains white, milk and dark chocolates, so every chocolate lover will be fully satisfied. The chocolate in these candies is surprisingly rich and smooth, which makes it difficult to not polish off the entire box in one sitting (if you're me, anyway).
---
10. Almond Butter
Peanut butter is delicious, but if you're trying to expand your nut butter horizons, Costco's creamy almond butter is the way to go. It only contains roasted almonds, so you don't have to worry about eating a bunch of hard-to-pronounce additives or sugar with your almond butter.
---
Samantha Maxwell is a food writer and editor based in Boston. Follow her on Twitter at @samseating.