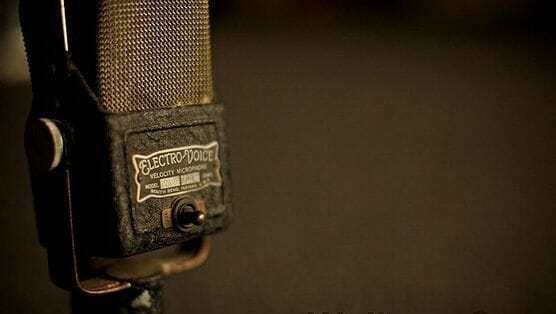 Gerry House, the famous country radio personality and accomplished songwriter (recorded by Reba McEntire, LeAnn Rimes, Brad Paisley) delivers a tangent-filled, unabashedly name-dropping, highly entertaining first book.
Saying a thing "defies description" feels like a critical failure, a writer's decision to bow out of the contest. But House's book certainly comes close to earning that status.
Biography? Yep. Gossip? Absolutely. Marriage advice? Of course. Interesting observations and stories about music? Tons. Also: Travel recommendations. A strange story about being ignored by Taylor Swift at a public function. Dinners with Keith Urban and Nicole Kidman. Plenty of golf. You name a kitchen sink brand, and it's probably in here.
What holds this stuff together? Humor. House has been entertaining people for years, and he's very good at it.
He likes one-line quips. Early in the book, he includes a glossary of terms like these:
"Clearance: Music you record that you found at a yard sale."
"Cowriter: Person who actually writes the song while the artist is on a cell phone to landscaper."
He also concocts a list of fake band names: Righty Frizzell. Crotch Moxley. The Foggy Minded Mountain Boys. House says '70s singer Johnny Paycheck "was a genius at singing and questionable at life."
House's writing style brings to mind the town sheriff and title character of the 1939 western movie Destry Rides Again. Destry, played by a young Jimmy Stewart, shows a knack for making points using amusing anecdotes that initially seem completely unrelated to the matter at hand. He declares, for example, his intention to keep fighting the bad guys by telling a story about a stamp collector he knows.
House has a similar talent for suddenly turning rhetorical corners. He talks about dogs and cats, for example, and then segues unexpectedly in a new direction. "Cats hold a grudge and retaliate by peeing in yours slippers if they can," he writes. Out of nowhere, he then mentions Brad Paisley, also "a cat … friendly and smart and adorable, but he's a cat." (Hide your slippers next time Paisley comes to town.)
It's not as if Paisley can complain, given that House helped break the singer's "The World"—one of the last decade's most joyous hits in any genre—on his radio show. Apparently, this happened by accident. House originally planned to play a different tune from Paisley's album, but he "forgot to select the song," because he was "distracted or talking or reading the newspaper." No matter. "The World" did just fine.
Since House is a bona fide songwriter, we get plenty of talk about songwriting as well. Some of it feels dead serious: "… being a songwriter is like being a piñata for judgment."
Other places, House self-deprecates. One of his biggest writing credits, George Strait's "The Big One," provides a valuable opportunity for a fart joke.
House is driving down the street when a car pulls up next to him. Strait's producer looks over. "I rolled down the window," House narrates, and the producer "shouted every songwriter's dream come true to me over the street noise, 'HEY! GEORGE STRAIT IS GONNA CUT THE BIG ONE.' Yes, I know. When you repeat that out loud, it sounds like George has gas…"
Country Music Broke My Brain pushes back against common myths about the genre. House disputes the notion that pop has ruined country:
"I've heard all my career about the good ol' country music songs that no longer exist today … In fact, the Patsy Clines, et al., were actually … pop radio stars who happened to be in Nashville … Nobody thought of them as 'country;' they just made great records." (That said, House believes country lacks "what Bruce Springsteen …ncalled 'three-minute operas.'")
In 1994, Alan Jackson's "Gone Country" famously satirized non-country musicians who come to Nashville to record. House doesn't mind those folks either.
"These people aren't 'carpetbaggers,'" he writes, "they just love living here … So what? So what if they do come to town to try and make a record? Rosanne Cash once said to me out of frustration, 'It's not a religion.'"
Maybe … but Rosanne Cash well knows the extent to which country inspires worship. We can consider House one of the genre's funniest apostles.
Elias Leight's writing about books and music has appeared in Paste, The Atlantic, Splice Today and Popmatters. He comes from Northampton, Massachusetts, and he can be found at signothetimesblog.