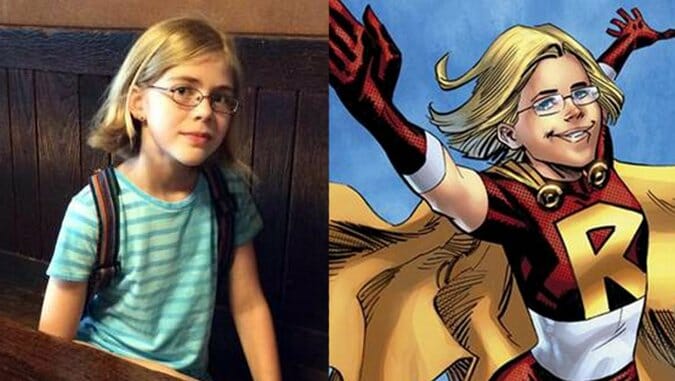 An 11-year-old girl from Champaign, Illinois, campaigned for more female superheroes with a letter to DC Comics. The company's response? To make Rowan Hansen a superhero herself.
Visit NBCNews.com for breaking news, world news;, and news about the economy;
The bright fifth-grader addressed some common feminist concerns with the comic book world, and showed DC that their readership is diverse.
"I love your comics," she wrote, "but I would love them a lot more if there were more girls."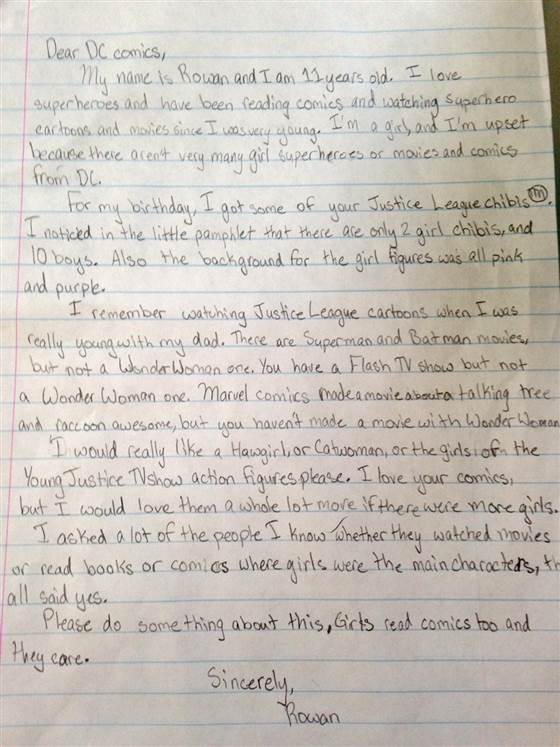 Rowan's letter was something DC couldn't ignore—a call for more inclusive superheroes and role models for all children.
"I have never really understood why they've had more male superheroes," Rowan told TODAY. "It's not like the male superheroes are better than the female superheroes. But there are just more of them."
Rowan addressed a need for more female-centric movies and action figures, something she has had a hard time finding. The daughter of Jim Hansen and Renée Trilling, English professors at the University of Illinois, has been aware of gender inequality for years. By writing to DC, she finally felt that she had addressed part of the problem.
In her discussion with the TODAY show, she also questioned the costume decisions made for some of her favorite female heroes.
"If Batman gets to wear armor, then why doesn't Wonder Woman get to wear armor?" she said. "And I know that she's kind of invulnerable, but it would still be nicer if she didn't wear a bathing suit all the time."
DC Comics first responded with an encouraging set of tweets aimed at Rowan and other female fans on January 30.
Thanks Rowan. We agree, we're working hard to create more superhero fun for girls!

— DC Comics (@DCComics) January 30, 2015
Yes Rowan, girls read comics too! Wonder Woman movie & Supergirl TV both in the works, with more exciting girl power announcements soon!

— DC Comics (@DCComics) January 30, 2015
Although she was thrilled by the tweets, Rowan wasn't ready to let the issue go.
"It was really, really cool, 'cause they're so big and important people. But I thought 'I don't want people to think, "Oh, yeah, okay, they responded to her. Now it's over.' I want people to keep trying to make this happen, 'cause it's really important to me," she said.
DC seems to be taking her plea seriously, as they presented her with a sketch by Dan Panosian of a new superhero: Rowan, herself.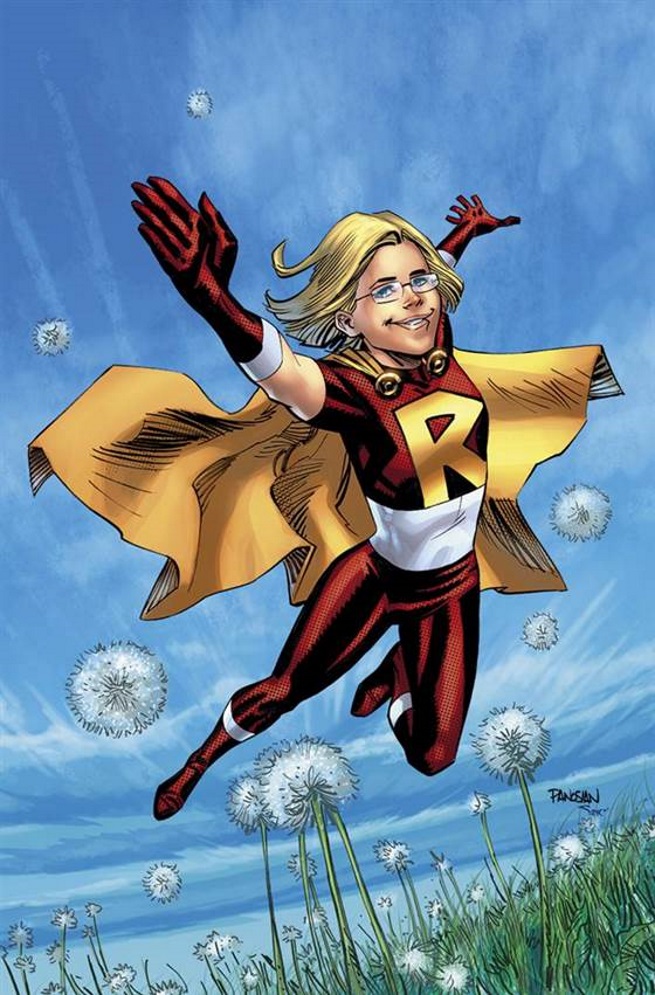 With a Wonder Woman show and a Supergirl show in the works, along with the changes DC is making to their lineup after Convergence, Rowan has a lot to look forward to.