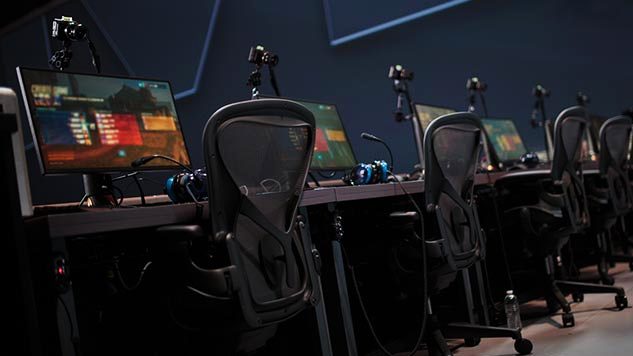 On Friday morning, the Overwatch League announced on its official Twitter that eight new teams will be joining the Overwatch League.
The teams will be from Hangzhou (China), Chengou (China), Guangzhou (China), Paris (France), Toronto (Canada), Washington, D.C. (USA), Atlanta (USA) and Vancouver (Canada).
Blizzard Entertainment confirmed that the Overwatch League will open the 2019 season with 20 teams. Pete Vlastelica, president and CEO of Activision Blizzard Esports Leagues, had this to say regarding the announcement:
We just capped an amazing inaugural Overwatch League season, crowning our first-ever champion in front of a sold-out crowd of dedicated and passionate fans. Now, as we look forward to the 2019 season and beyond, we're adding eight new teams that will help us grow our league in important regions around the globe. We know that the difference between a good league and a great league is its owners, and we set a high bar for our first season with the caliber of ownership groups. Every one of these expansion franchises cleared that bar and will make our league even better.
The Overwatch League, despite decreasing in viewership numbers as the seasons went by, reportedly amassed an average of 860,000 viewers per minute during the first season grand finals. The event spanned two days (July 27-28) in which fans saw an intense face-off between the Philadelphia Fusion and London Spitfire. The finals sold out the New York Barclays Center, and ultimately saw the London Spitfire crowned as the champions of the league's first season.
The current teams in the Overwatch League have seen massive changes in preparation for the second season. The Florida Mayhem, one of the teams with the least amount of wins in the first season, have dropped six of their nine players. The Shanghai Dragons, who did not win a single game out of the 40 that took place during the first season, has dropped all but three of their players. No date has been set for when the second season will start, and teams are still negotiating with players about new contracts. Any players without contracts by Sept. 9 will be free agents.
Until the next season of the league, you can watch Overwatch Contenders to satisfy your competitive Overwatch craving.
We can't wait for the #OWL2019 season!

Here are the 8 new teams joining the league! pic.twitter.com/zhkrNYDlko

— Overwatch League (@overwatchleague) September 7, 2018