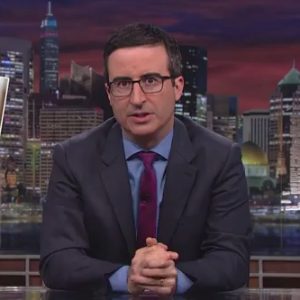 This Sunday, Last Week Tonight host John Oliver devoted almost half of his show's running time to the topic of net neutrality, explaining both what it is and why it's so important before urging his audience to action. "[F]or once in your lives, focus your indiscriminate rage in a useful direction," said the former Daily Show correspondent, encouraging viewers to use the FCC website's open comments system to show their support for a free and open web. Unfortunately for the FCC, this flood of irate net-neutralists proved to be more than their servers could handle.
On Monday, the FCC's Twitter account sent out messages acknowledging that heavy traffic had brought down their comments system, saying they were "working to resolve these issues quickly." Even with the malfunctioning website, Oliver's supporters managed to raise the number of comments on net neutrality to over 47,000 by Tuesday afternoon.
Oliver himself was less than troubled about his role in the matter. "Whoops. It seems that you've all crashed part of the FCC website," said the comedian on Twitter, "I hope you're proud of yourselves." Check out the segment above.