We dig comics here at Paste. We like getting distracted by webcomics and pouring over comic books, and we even give you weekly round-ups of comics and graphic novels (if you haven't already, check this week's). But, we're first and foremost a music publication, so it's about time we highlighted some of the musicians who venture into the wonderful wacky world of comics.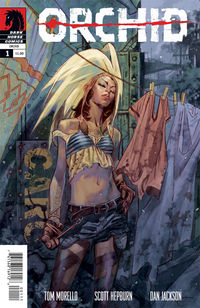 1. Tom Morello ?
Orchid
Dark Horse, 2011-Present
Tom Morello, the Harvard-educated mastermind guitarist behind Rage Against the Machine, Audioslave and The Nightwatchman, expanded his reach to comic books with the launch of Orchid on Oct. 12, 2011. From Morello's original story comes the unlikely heroine Orchid, a teenage prostitute finding her way in a post-apocalyptic society. Additionally, Morello has been composing digital music soundtracks to coincide with the comic-book releases.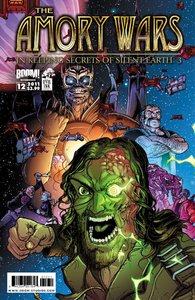 2. Claudio Sanchez
The Amory Wars
Evil Ink Comics, 2010-Present
Since 2004, Coheed and Cambria frontman Claudio Sanchez has been creating comic book-style interpretations of stories told in his prog-rock band's albums. Written unsequentially and collectively called The Amory Wars, the four-part series includes "Year of the Black Rainbow," "The Second Stage Turbine Blade," "In Keeping Secrets of Silent Earth: 3" and "Good Apollo, I'm Burning Star IV: Volumes 1 & 2."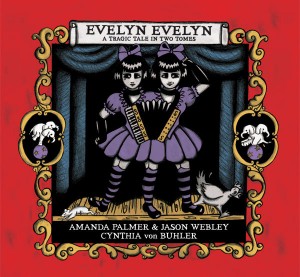 3. Amanda Palmer
Evelyn Evelyn: A Terrible Tale In Two Tomes
Dark Horse, 2010
Dresden Dolls singer Amanda Palmer and multi-instrumentalist Jason Webley co-wrote the graphic novel Evelyn Evelyn: A Terrible Tale In Two Tomes about real life conjoined twins. The story also corresponds with music from Palmer and Webley's side project, also called Evelyn Evelyn in honor of the actual twins.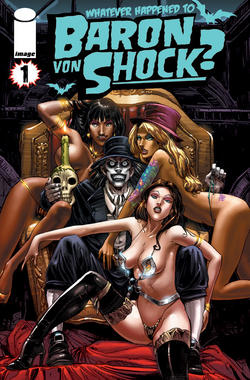 4. Rob Zombie
Whatever Happened to Baron Von Shock?
Image Comics, 2010
Metal singer and personality Rob Zombie's most recent comic book foray told the tale of Leon Stokes and his rise and fall in the world of television stardom through an eight-issue series. Zombie's previous body of comic work also includes 2007's The Haunted World of El Superbeasto, 2005's graphic novel The Nail, and 2004's Spookshow International.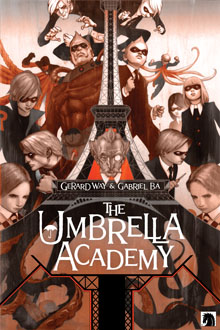 5. Gerard Way
The Umbrella Academy
Dark Horse, 2007-2008
My Chemical Romance singer Gerard Way wrote a fantasy comic entitled The Umbrella Academy that actually won the Eisner Award for Best Limited Series at Comic-Con in 2008. The story follows a disbanded group of superheroes that must reunite to save the world. In 2009, Way returned with a follow-up series, The Umbrella Academy: Dallas.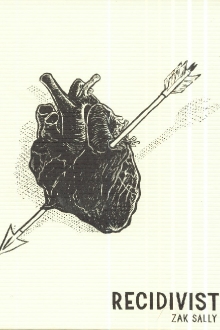 6. Zak Sally
La Mano
2007-Present
In 2007, the former bassist for Low and Enemymine opened what could be considered a micro-press. La Mano, as it's called, is the publishing arm that produces all of Sally's latest projects (from comics to solo music), as well as other artists' graphic novels, cartoons and prints. Sally's own comics include Sammy the Mouse, Recidivist and Like a Dog.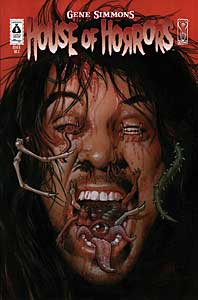 7. Gene Simmons
Simmons Comics Group
2007-Present
Even before Marvel immortalized the members of KISS in the '70s, Gene Simmons was a comic-book fiend. Simmons continued his comic book legacy by teaming with IDW Publishing to create a division of comics called Simmons Comic Group in 2007. And just last month, Simmons and the KISS guys were in Issues 627-631 of Archie.