Microsoft Details Dead Rising 4's Zombie Frank West, Mini Golf DLCs
Images via Capcom/Microsoft
Games
News
Dead Rising 4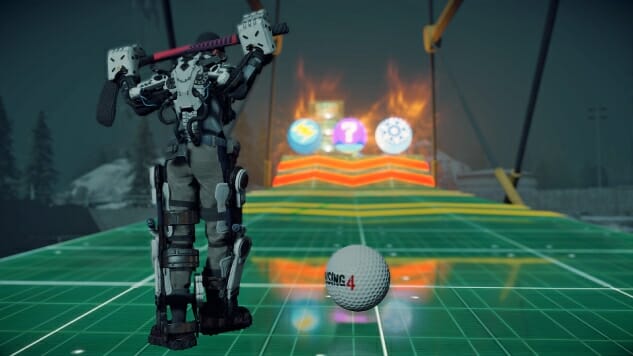 Capcom's Dead Rising 4 has a couple pieces of DLC incoming, and Microsoft shared some info today on the expansions.
Via an Xbox Wire post, the co-publisher first detailed Frank Rising, a standalone single-player story, due out on April 4. The add-on tells the story of what happens to protagonist Frank West after he's infected in a new outbreak, and follows the wisecracking photojournalist in his quest for a cure … and to find some human flesh to feast on in the meantime. Apparently, West's zombie form will grant him "all-new abilities and strength," despite his new need to consume the living to survive.This first piece of DLC will be available as part of the game's already-released season pass, or for $10 on its own, on both Xbox One and PC.
Next, and only detailed vaguely as coming "soon," is Super Ultra Dead Rising 4 Mini Golf. Also available for either $10 or as part of the season pass, players will swing their clubs on greens spread across the Willamette Mall and the town itself, earning unlockable gear upgrades while Frank provides snarky "play-by-play commentary." You'll be able to collect power-ups to better vanquish the undead, "keeping swings low and the kill count high" in both turn-based couch co-op or online multiplayer.
For a more detailed look at the new DLC, check out today's Microsoft blog post here. You can read our December review of the game here, or check out the 10 best ways to dispatch zombies while remaining in the holiday spirit here.