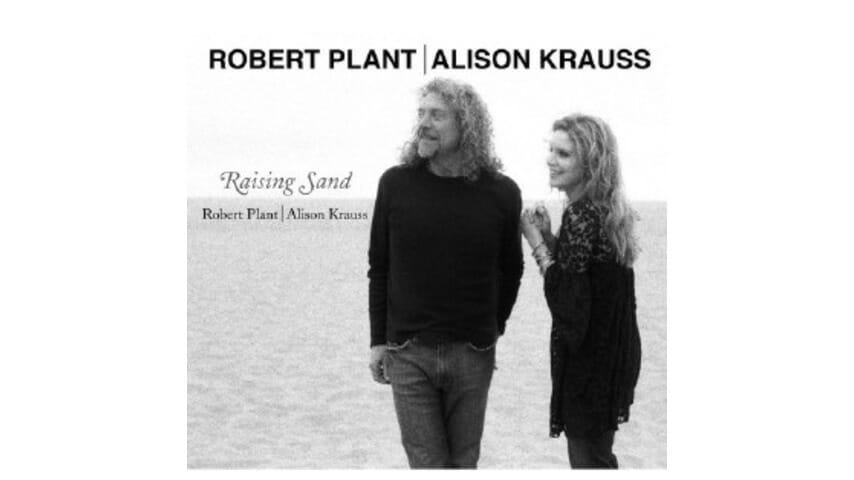 Unlikely pair creates unexpected gem
After the initial double take, it starts to make sense. Former Led Zeppelin frontman Robert Plant showed an affinity for traditional American folksongs as far back as 1970, when he delivered an idiosyncratic, incendiary version of "Gallows Pole." The next year he recruited über-folkie Sandy Denny to sing on "The Battle of Evermore," known ever since as the song right before "Stairway to Heaven." And folk/bluegrass queen Alison Krauss has long expressed her admiration for '70s rock bands like Foreigner and Bad Company.
With the maverick T Bone Burnett producing, Raising Sand sounds little like anything Plant or Krauss have recorded in the past. Burnett aims for atmospheric Daniel Lanois territory, with Marc Ribot's heavily reverbed guitars and Jay Bellerose's drums pushed way to the front of the mix. Plant is relatively subdued throughout most of these songs, although the old, familiar banshee wail peeks through at the end of The Everly Brothers' rockabilly classic "Gone, Gone, Gone." There are several lovely country duets here—"Killin' the Blues," Gene Clark's eerie "Through The Morning, Through The Night" and Doc Watson's elegiac "Your Long Journey"—where Robert plays Gram to Alison's Emmylou. But that's as close as they come to the expected. More revelatory are Krauss' splendid R&B turn on Little Milton's "Let Your Loss Be Your Lesson" and Plant's Dr. John impersonation on Allen Toussaint's "Fortune Teller"—just two of the many eye-openers on this surprising, and surprisingly effective, collaboration.