Read Psych-Rocker Rich Aucoin's Tour Diary as He Bikes Across America
Volume 1: Escaping Los Angeles, trekking past the Salton Sea and Imperial Dunes, and dodging semis in the Arizona desert.
Photos: Rich Aucoin
Music
Features
Rich Aucoin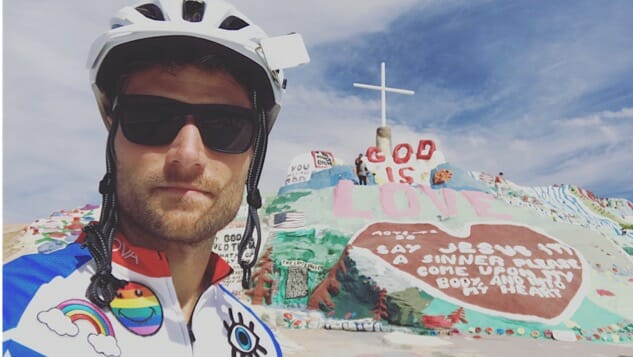 Ten years ago, I bicycled across Canada for my first music tour performing my own music under my name, Rich Aucoin. It was a pretty scrappy by-the-seat-of-my-pants endeavour, as anyone who has tried their hand at booking themselves as an unknown artist can attest. Until promoters and venues know who you are, this is an incredible feat. I often joked afterward that the booking of the tour was more challenging than the biking of it.
My hope was that, after the Canadian tour, which was for the Childhood Cancer Foundation, my cycling and charity efforts would continue stateside after the release of my first album, We're All Dying To Live. I went from a solo performer to a performer with many musicians as well as audience members. (My show is very interactive, with the audience being the choir for most of the choruses, which are displayed on projections in what I call a "crowd karaoke.") I was hoping, in the same way, that my current stateside tour, behind my new EP Hold, would build in the same collective manner—that many of us would bike across the country together in a three-month version of that running montage scene from Forrest Gump. But my notoriety didn't grow enough to accommodate that—whatever, as someone once said, "it's a long way to the top if you wanna rock 'n' roll".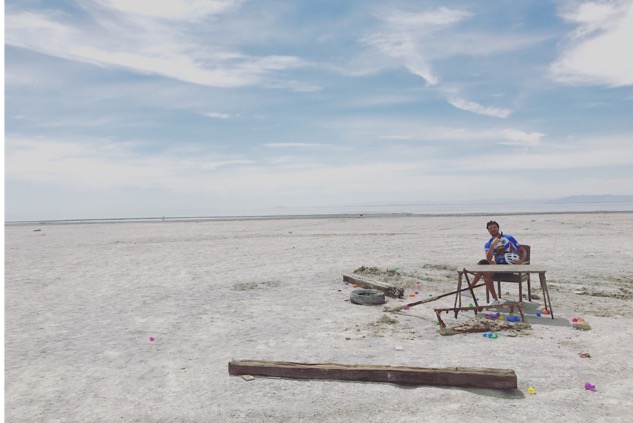 So here I am alone, 10 years later, writing from the desert this tour blog for Paste, one of, or simply the best, American supporter of my music stateside during my career. I've so far cycled from Los Angeles on March 28 to Arcosanti, Ariz., where I currently am April 9. I'll write a few more of these over the next few months until the tour wraps up June 29 in Brooklyn if you'd like to follow along with the adventure and what I'm sure will be mishaps along the way.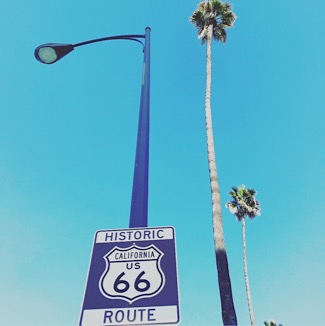 The tour started nice and leisurely a day after my show at Bardot in Hollywood. I tend to spend so much time in the present that much of the realization that I was doing this type of riding again set in during this ride. After the normal duration of a ride had elapsed, my body started shifting and realizing that this train was now in motion. It took two days to pull a Snake Plissken and escape the stretches of L.A.'s urban sprawl before reaching the foothills. It was hot and there were narrow, high-traffic filled roads to navigate. That second day, mostly because of not having the time to do any training prior to the trip, was the toughest so far; adjusting back into the swing of 60- to 90-mile biking days. Biking into Palm Springs was the first moment that required improvisation. In an effort to avoid cycling on the freeway, I had to find a hole in this barbed-wire fence and bike on a decommissioned road. This was after biking down a road which devolved into a two-tire path. Google Maps' bike routes has been a great asset since I did my first cross-country ride, but still some roads need an eyeball on them to confirm their possibility.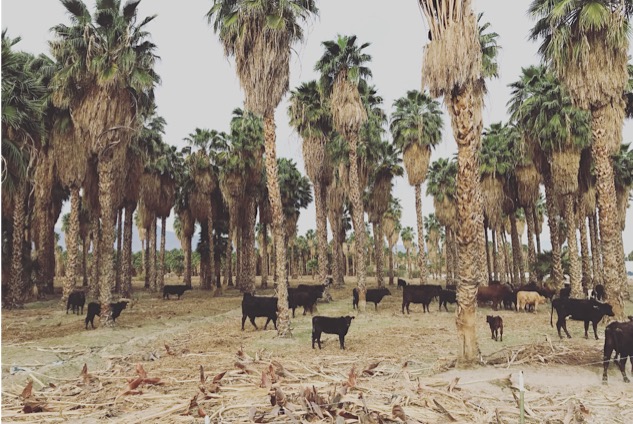 After the last vestiges of palm tree groves and shade, I entered the desert (where I still am). It surprised me that along these alternate highways there is generally "something" every two hours by bike or every 15 to 20 miles. I never had to fear for my water supply, being out of contact with people and water power-ups for no more than three or fours. I had thought I might be into situations where I wouldn't see anything all day until I arrived at my destination. I passed the Salton Sea, the decrepit remains of the forgotten resort at Bombay Beach, the plaster maximal Salvation Mountain, the pure sand of the Imperial Dunes, the rolling hills along the Colorado River.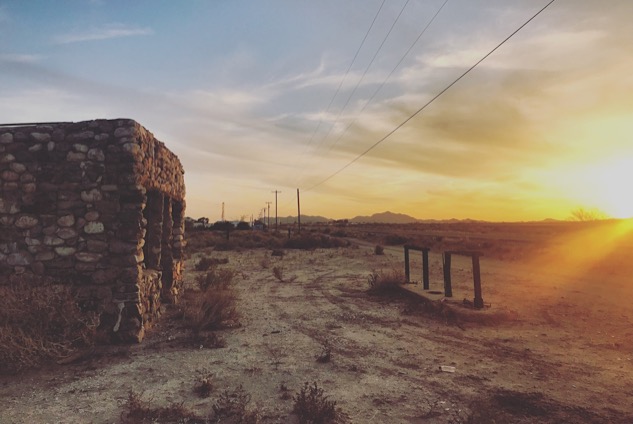 Entering Arizona, I had to embrace the fact that there will be freeway riding on this journey. Most cars give cyclists space and understand your repositioning in the shoulder (or sometimes non-shoulder) when sharing the road, but some either don't notice or care and will breeze by you as such a speed that your speedometer increases in miles per hour from the force of their draft wind. Sometimes, you can practically tag the side of a semi.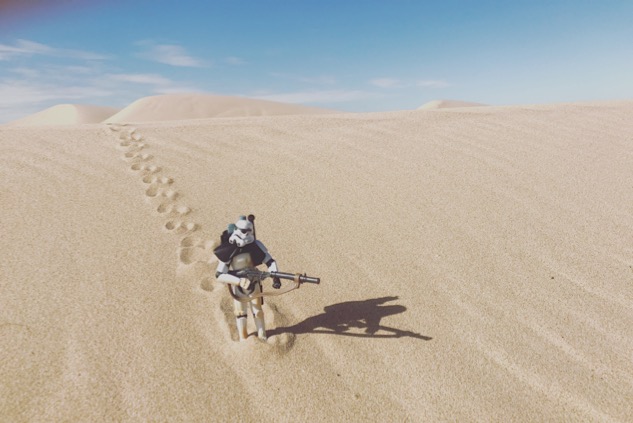 I've now climbed the first few thousand feet of the journey into the Rockies, had some sunburns, lost a knee brace, and have stopped to rest for a day at Arcosanti. This place is an amazing "urban laboratory" and/or the only real-world prototype to Paolo Soleri's architectural reaction to the problem of urban sprawl—building an urban compound which incorporates and minimizes the destruction to its natural environment and promotes community. The end result is this beautiful isolated artistic community of around 100 people living in what looks like a 1970s brutalist utopian vision of the future.
Follow along here over the next few months of this journey. I'll describe some more sights and have a few adventures before the end while telling you about me and my music. Oh yeah, this tour is also also a fundraiser for charity, this time to Mental Health America, which is getting 100% of my shows' profits and is taking pledges from sweet folks along the way here.
Here are the remaining shows as well:
4/26 – Amarillo, TX – The 806
5/3 – Oklahoma City, OK – The Root
5/4 – Norman, OK – Opolis
5/16 – Memphis, TN – Hi-Tone
5/24 – Nashville, TN – The East Room
5/31 – Knoxville, TN – The Birdhouse
6/20 – Washington, DC – DC9
6/23 – Baltimore, MD – The Crown
6/26 – Philadelphia, PA – PhilaMoca
6/29 – Brooklyn, NY – Knitting Factory
You can hear my latest EP, Hold, here.