Five Essential Richmond, VA Pilsners
Lead photos courtesy Triple Crossing Beer
Drink
Lists
craft beer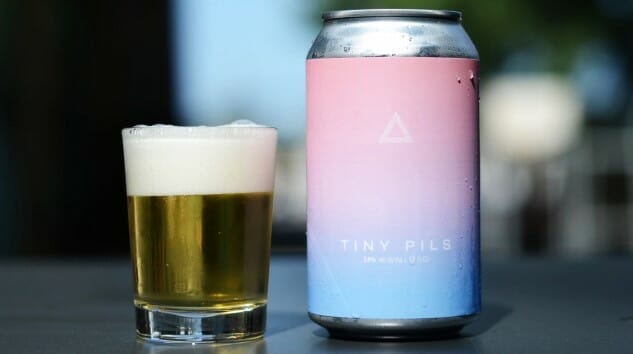 As a beer city, Richmond has become a bonafide destination within the space of the last five years or so. Driven by the national hype surrounding breweries such as The Veil, The Answer and Triple Crossing, the city has increasingly become associated with makers of one style in particular: India pale ale. That Richmond breweries would specialize in IPA is no surprise, of course—it remains the most widely popular style within the craft beer industry, even as a vocal minority of beer geeks rail against the way that modern IPA has monopolized tap handles in taprooms and beer bars, ultimately stifling choice. But the fact of the matter is that Richmond, more so even than other prominent beer cities, is an IPA town.
So with that said … let's talk about pilsner instead!
Yes, pilsner. Elegant, refined, classical, still-plenty-hoppy pilsner. Pilsner, king of lager beer styles. Pilsner! It's become the style by which I so often judge a brewery, especially as lager appreciation continues to gain traction among both beer geeks and the more casual beer drinker.
And truly, pilsner does carry the torch for other lager styles, functioning as a jumping off point for exploration of everything from helles and märzen to dunkel or schwarzbier. It has often been remarked that the saison style is like the "champagne of beers" (no offense, Miller High Life) because of its great versatility—saison tends to go with everything, offering endless flexibility and pairing potential. Allow me to venture that pilsner is the same way, in the lager world—call it "the saison of lagers," if that's not stretching the metaphor too far. It's similarly versatile, can be paired with practically anything, and benefits from the fact that it doesn't really have a true seasonal association. Pilsner is indispensable, whether it's summer or winter.
Likewise, Richmond proves to be a surprisingly excellent town for pilsner, provided you can look past the half dozen (or more) IPAs on tap at most of the city's breweries. I'm sure there are a few great ones that have slipped through the cracks as I've explored the local beer scene (I've set foot in 26 RVA-area breweries since August), but here are five great ones that are absolutely essential for one reason or another. And don't worry—I'll do an actual Richmond IPA list at some point in the future.
Honorable Mentions: Bingo Beer Co. Pivo (same name as Firestone Walker?), Ardent Craft Ales Pilsner
---
Hardywood Park Craft Brewery Pils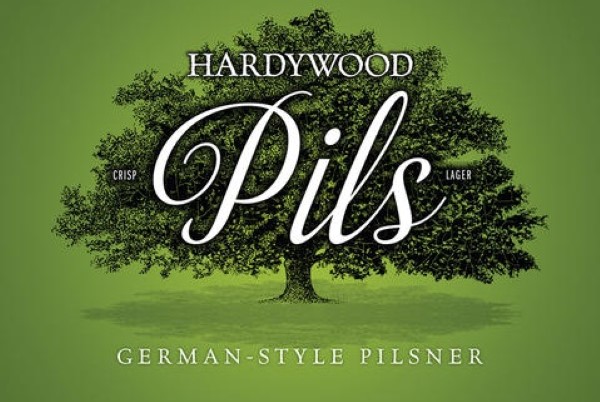 Hardywood Pils has been around for a bit longer than most of the other entries on this list (with the major exception of Legend Brewing Co.), and one gets the sense, drinking your way around the Richmond area, that this beer provided a major template for the state of lager in Richmond today. It has a certain gravitas about it, reinforced by being represented in places of honor like the influential beer bar Mekong, where it's one of only a couple taps that never rotates. There are few votes of greater confidence in RVA than securing that kind of spot at Mekong—it's a symbol of creating something that is now considered timeless, and other bars tend to follow suit. As a result, Hardywood Pils is one of the most commonly sighted craft beers you'll be able to find in restaurants, hotels and bars throughout Richmond.
Stylistically, this is a pretty classical German pilsner, presenting very dry and moderately bitter, with delicate floral hoppiness that segues into more herbaceous tones. Maltiness is very distant, but there's a notably flinty/mineral quality to Hardywood Pils that makes it stand out more uniquely among other German pilsners in the area, contributing to a finish that is very dry and almost slightly tannic on the palate. It's a quality that reminds me of wet stones after a rain shower, and always one of the things that stands out when I try Hardywood Pils again.
And with a bronze medal at the 2019 GABF, Hardywood Pils is still taking home fresh hardware as well.
---
Triple Crossing Tiny Pils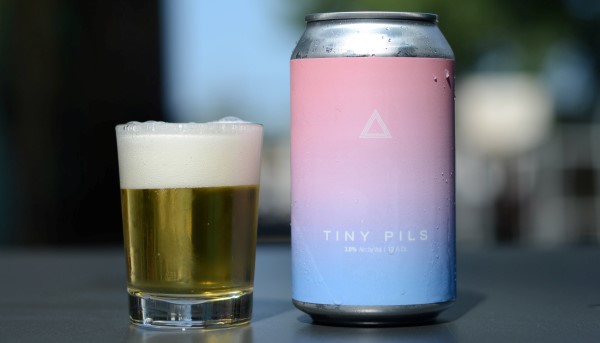 Triple Crossing is a brewery we've written about and praised many times before; a mainstay of our blind beer style tasting series who have always seemed to be capable of finishing in the top 10 for literally any style they submitted—never more impressively than that time they placed not one but TWO beers into the top 5 of a 176 DIPA blind tasting.
Those who only know Triple Crossing for IPA, however, might well be missing out on the fact that these guys are truly dedicated to lagers as well, and produce a dizzying array of lager styles throughout the year. This was made clear to us earlier this year when their helles Fault Line placed #3 in a blind tasting of 102 craft lagers, but it only became more apparent after I physically moved to Richmond. These guys love lagers, and pilsner perhaps most of all. The sheer variety of pilsners produced by Triple Crossing, in fact, is nuts—just browsing through their Untappd list of entries, you can see half a dozen disparate takes on pils, from the year-round Pathway Pils, to several varieties of Czech pils, to a collaboration pilsner with Toronto's popular Bellwoods Brewery. My favorite, however, happens to be the smallest of the bunch, the aptly named Tiny Pils.
Tiny Pils weighs in at a mere 3.8% ABV, and is one of the greatest advertisements I've ever seen for the maxim of "less is more." This is a gorgeously subtle and delicate beer, deftly balancing hints of honey malt sweetness with a generous helping of floral and buzzy/spicy noble hops. As one would no doubt hope, it's ethereally light of body and crisp as hell, with a dry finish and restrained bitterness. As much as I hate the world of beer geek memes, this is a beer that the "crispy bois" would no doubt lose their mind over. It's a phenomenal pilsner that takes the idea of flavorful session beer to its zenith.
---
Garden Grove Czech Pilsner

Garden Grove Brewing and Urban Winery is arguably the Richmond beer scene's most unique and lovably iconoclastic brewery, combining a homemade wine/cider program with a definite focus on Continental beer styles (German, Belgian), which immediately makes them stand out in a field of breweries so often in competition to show how hyper-American they can be in their stylistic sensibilities. Sure, there may be a pale ale or IPA on tap at Garden Grove, but the vast majority of the lines will be taken up by a variety of saisons, abbey ales, wheat beers, lager styles and the efforts of their own wine vintner, marking this place as a breed entirely apart.
It seems fitting, then, that Garden Grove's Czech pils is also decidedly unlike any of the other notable pilsners in town. This is an extremely traditional take on the style, of the sort that I've very rarely come across in the U.S., to the point that I would genuinely believe you if you told me it had come out of a bottle of Ayinger or one of its competitors. It captures some of the extremely subtle, ephemeral qualities of pilsner produced in Europe that typically prove to be very difficult to replicate in the U.S.
Notably, this is the only pilsner on this list with what you'd call a sturdy malt presence, evoking hints of toasted bread crust before the telltale, slightly musty/leathery notes of German lager yeast that are absent in most of the very cleanly fermented American versions of these styles. These very mild, earthy notes mingle with the similar character of Czech Saaz hops, which provide hints of grass/pepper, along with a moderate, lingering bitterness. All in all, you could hardly hope to replicate the style any more exactingly than this.
---
Basic City Beer Co. Our Daily Pils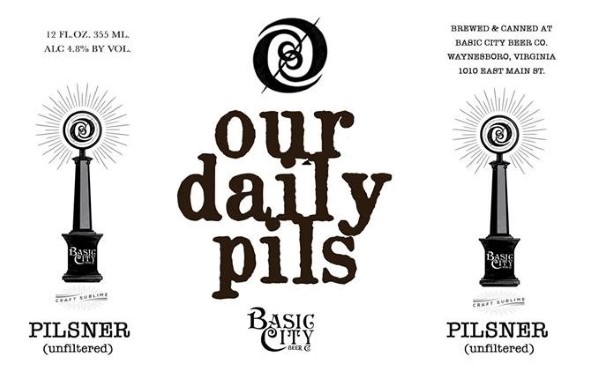 Arguably the most unheralded pilsner on this list, Our Daily Pils is the product of a brewery that likewise can seem a little bit overlooked in the RVA beer scene, Basic City. Part of this is likely due to the fact that the Richmond brewery is more of an outpost/taproom for the original Basic City location, 90 minutes west in Waynesboro, VA, while also being located south of the James River, in an area (Manchester) that isn't quite as highly populated … although it's getting that way. Regardless, Basic City Beer Co. is one of the better rounded breweries in all of RVA, with a lineup of excellent IPAs (especially Ebb, and Bask) and the best standard-strength, non-adjunct dark beer around (Transient Porter). The presence of an always reliable pilsner? That's the cherry on top.
Our Daily Pils is a lightly Americanized but largely German-oriented, classic pils that clocks in at an ideal 4.7% ABV. Unfiltered and ever-so-slightly hazy, it's very crisp, with crackery malt giving way to plenty of floral and heathery hop tones, mild bitterness and a dry finish. This isn't a complicated beer—it's built for everyday consumption as the name would no doubt suggest, and is the ideal beer for both beginning and ending an RVA brewery session. It's probably the pilsner I've consumed most often in several months of living in Richmond, and that's not likely to change anytime soon.
---
Legend Brewing Co. Pilsner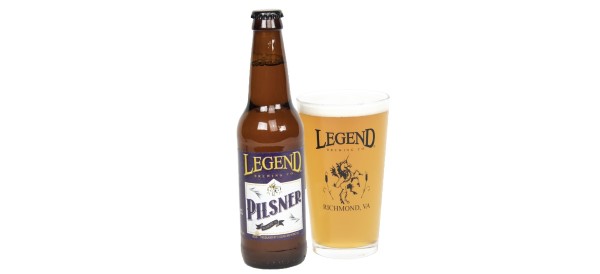 Easily the oldest brewery in Richmond, Legend has been a local staple since 1994, and really doesn't seem to have slowed down since—at least not judging from the brewery's classic riverside patio, which tends to be packed on a nightly basis. It's hard to tell how long exactly they've been making this particular pilsner, but it's clearly being presented in a different—we would argue older—manner than something like Triple Crossing's Tiny Pils in particular. Whereas that beer is a mere 3.8% ABV, Legend's offering tips the scales at a full 6% ABV, almost a full percentage point higher than the BJCP lists in its guidelines for the style. With the need for a light, quaffable beer covered by its own Legend Lager, the brewery clearly designed its pils to be a bigger, richer experience.
Certainly this feels like a more substantial beer on the palate, with a fuller body and hints of biscuity malt, although it's still a hop-driven beer overall, in comparison with the Czech Pilsner from Garden Grove. The hop character is unique among the pilsners on this list, straying more in the direction of green/pine/resin than the others, although there's a floral component as well. The same hop bill wouldn't be totally out of place in an older American pale ale, but it works rather wonderfully within the context of this burlier pilsner as well. All in all, Legend's entry runs somewhat counter to the very dry, crisp, low-ABV noble hoppy pilsner style that has gained popularity among U.S. craft brewers, but it offers an equally appealing alternative. It feels like a solid, still relevant middle ground between several historical influences.
---
Jim Vorel is a Paste staff writer and resident beer guru. You can follow him on Twitter for more drink writing.