Watch Theo James and Rose Williams in First Trailer for PBS' Jane Austen Adaptation Sanditon
Photo by Simon Ridgway/Red Planet Pictures/ITV
TV
News
Sanditon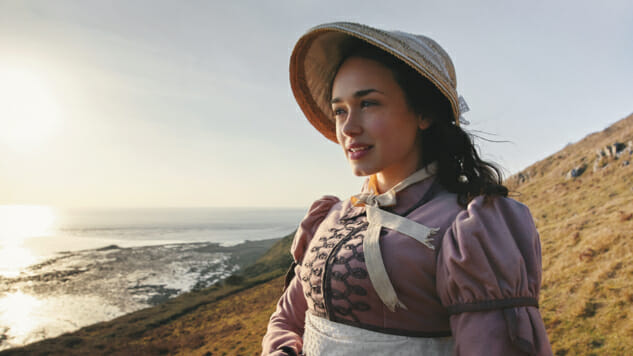 Bringing to life Jane Austen's final, unfinished novel, PBS has released the trailer for the forthcoming period-drama miniseries Sanditon.
The unfinished novel and subsequent miniseries follow the young and spirited Charlotte Heywood and her fiery romance with Sidney Parker after Charlotte gets sent to a seaside town where secrets are unveiled and Charlotte, ultimately, discovers herself and love.
"All in all, I think you'll come to regret ever stepping foot in Sanditon," a character says to Charlotte in the trailer. "I know I do."
Set to premiere in 2020, the series stars Theo James (War on Everyone), Rose Williams (Medici), Anne Reid (The Aeronauts), Crystal Clarke (Star Wars: The Last Jedi) and Kris Marshall (Love Actually).
Part of PBS' Masterpiece series, the eight-hour miniseries is being adapted by Andrew Davies, who is no stranger to period pieces: Prior to Sanditon, Davies is best- known for his TV adaptations of Pride & Prejudice and Les Miserables. Davies' modern take on the story comes after the book remained unfinished when Austen died in 1817.
Watch the trailer for PBS Masterpiece's Sanditon below.