The Art of Transformation: An Interview With Artist and Designer Rolando "Rolly" Robínson
All photographs courtesy of Rolando "Rolly" Robínson
Design
Features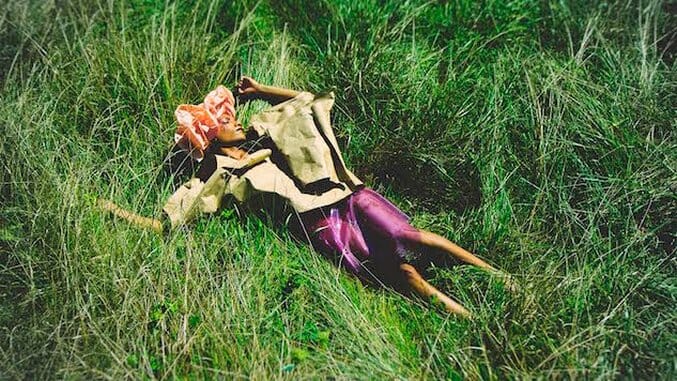 Rolando "Rolly" Robínson is a Manhattan-based visual artist and designer whose greatest creations usually include himself acting as both artist and canvas in the guise of one of his many personas. Those who are lucky enough to be present at an event that Rolly is attending can attest that they are usually left both impressed by the technique of the work, but also curious to just who this person is. Rolly offered a window to the creative process with a number of video tutorials that were done for StyleCaster, utilizing a multitude of techniques that showcased just how Rolly's arts backgrounds have lead to each of these looks.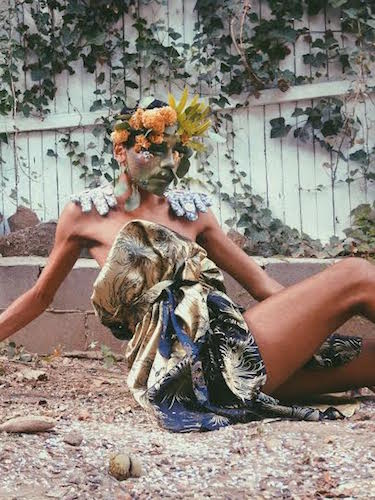 Paste: The looks you create seem like fully formed personalities in themselves—do you create a narrative or a backstory in your mind for each look? Do you feel like a story teller?
Rolando "Rolly" Robínson: Each look I do is a different form of MYSELF. These "characters" I create are all the many sides of Rolly. My process begins with a series of questions. Who is this creature? Where are they from? What designers would consider them their muse? My process for each face goes beyond the face. I think of the entire look as a whole before I even begin. It's funny because many would assume that I think of the face first, but I actually conceptualize the outfit first. For me, it makes more sense to choose the ensemble, and then design the makeup around that for the completed look.
There's definitely a story present in all of my works. If I'm done up, it's about captivating. What would this character smell like? Where are they from? Who are they wearing? In Manhattan, there's a lot of nightlife queens, and I'm by no means part of that world. I rarely show up to parties, but, whenever I do, it's as if time stops. Commanding a room is important, and because I think about every single physical part of me, it's easy to do so. I pride myself on being a muse, and when I step out, that's exactly who and what I am. I am my own muse.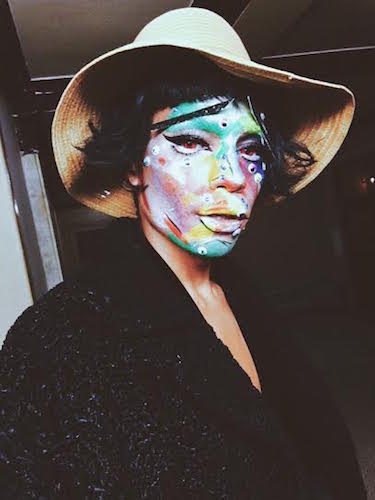 Paste: The looks seem to be influenced by much more than the"fashion world"—are there filmmakers, artists, musicians or personal mentors that have helped you develop your work?
Rolly: Fashion is very present in my life, because I grew up in it and with it. My style icon is my mom, first and foremost. One of my truest of loves is Japanese culture. When I was a teen, I watched a lot of anime and began teaching myself Japanese (I'm nowhere even close to a novice level, haha) and I was living in Tennessee! Alongside that, I draw a large percentage of my inspiration from nature. My character is a being, born from a seed in a far away botanical universe unknown to man. Nature is most important to me and will always be affluent in whatever I do. '70s glamour is also an area I turn to for drive. The silhouettes, the colors, the idea of fashion and lifestyle being driven by a disco era (I'm a pure disco queen by the way), is what adds an element of fun into a lot of the looks I do.
I do love what many others in the industry are doing. Individuals like Tim Walker, Grace Coddington, Julia Sarr-Jamois, Pat McGrath, Giambattista Valli, Isamaya Ffrench, Ryan Burke (who's a dear friend of mine) and Oscar Ouk (who is also a close friend)… I admire what they are doing within their genres of fashion and beauty. I love to turn to the archives for my points of reference too. Picasso, Salvador Dali, Katsushika Hokusai are to name a few. Art fascinates me more than fashion, to be honest.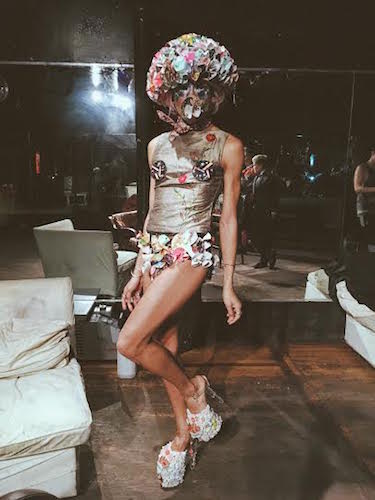 Paste: In your tutorials you don't seem to out right aim the tutorial at a specific gender. Is it a conscious decision to not make it "a gender thing" and just talk about the art of the make up, etc.?
Rolly: In all honesty, I can't even relate to the word "Gender." PersonaIly, I don't identify as male or as female—I'm just a being… A fabulous one. There came a turning point in my life where I thought to myself "there is no such thing as gender. It's all made up." Makeup is makeup, and clothes are clothes. It doesn't matter who is wearing them. If you're a "male" and it makes you happy to wear a dress, then wear a fucking dress! Beings should be free to wear and do what they want visually with themselves without judgment. In my tutorials I never aim to target a specific "gender." I'm teaching everyone about the process and the products I use to achieve my looks.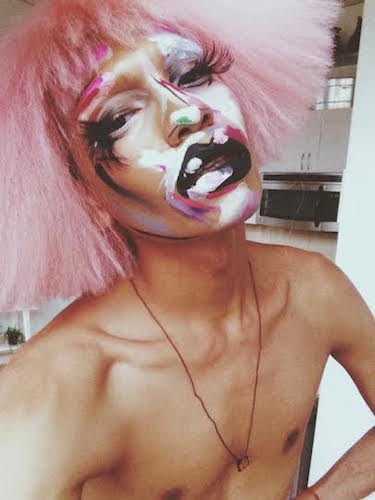 Paste: One thing that impresses me about your looks is the level of patience and attention to detail it takes to create—how have you developed your looks over the years?
Rolly: I just recently turned 28, which means I've officially been a self-taught makeup artist of 12 years now. I've been drawing since I learned to write (at 3-years-old), and I haven't stopped. I am an illustrator and mixed media artist, which is how I segued into makeup artistry. I have a pretty diverse background, so I'm able to incorporate most of my skills into a look. I studied graphic design, so from a visual standpoint, I know what my outfits are supposed to look like for photographic purposes. I began working in fashion almost immediately when I moved to the city. I've worked with an endless amount of videographers, stylists, editors, photographers, models, etc… And I know what excites them.
I make all of my props and they can take hours and hours. I think the most time I spent on a piece was a pair of stripper heels I embellished for my 27th birthday. Each shoe took about 9 hours to fully embellish. I like taking my time. It's extremely important to me, life is too short to look messy. The best part is that there are NO limits. I'm an artist, so my medium, is everything. There is nothing in this world that makes me happier than my craft, and no one can take that away from me.