The Man Who Came Down the Attic Stairs Will Keep You Up at Night
The BOOM! Studios/ Archaia Horror Graphic Novel Instills Nightmares This September
Art by Celine Loup
Comics
Features
Celine Loup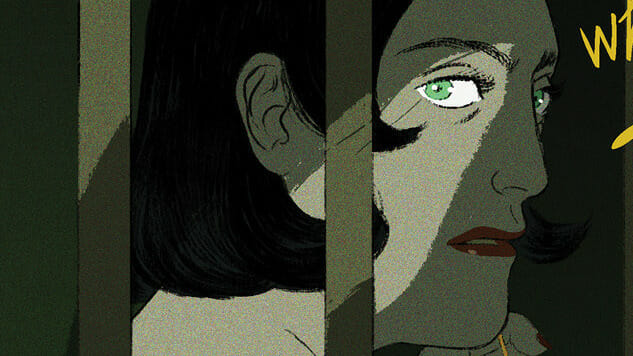 Some of the most effective horror comics of all time employ a restricted color palette to great effect: Emily Carroll's short terrors, Al Columbia's unsettling tableaus and of course manga master Junji Ito's bibliography of fear. This September, BOOM! Studios' Archaia imprint publishes the next nightmare-inducing black-and-white horror tome: cartoonist Celine Loup's The Man Who Came Down the Attic Stairs.
Inspired by the great works of Shirley Jackson and Ira Levin, Loup's original graphic novel seizes on the isolation of postpartum depression to explore the very real fears that come with being a new mother. Protagonist Emma adores her husband and new home and can't wait to welcome her first child into the world. But when the baby arrives, Emma's world is shaken as she loses days and nights to the infant's constant crying and begins to find it hard to even recognize the man she loves. Something is scaring her newborn daughter and causing Emma to see strange things in the shadows as a pall falls over the house. But is this presence real or just in Emma's head—and why doesn't Emma's husband seem to realize anything is wrong?
The Man Who Came Down the Attic Stairs will be available from comic shops and digital retailers on September 24th, 2019. Paste readers can experience an exclusive extended preview below, but be warned—it might make you look twice at any stairs in your home.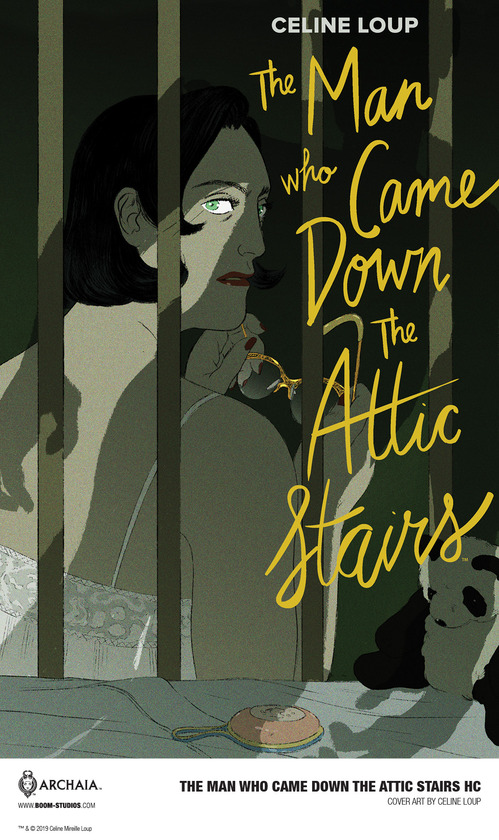 The Man Who Came Down the Attic Stairs Cover Art by Celine Loup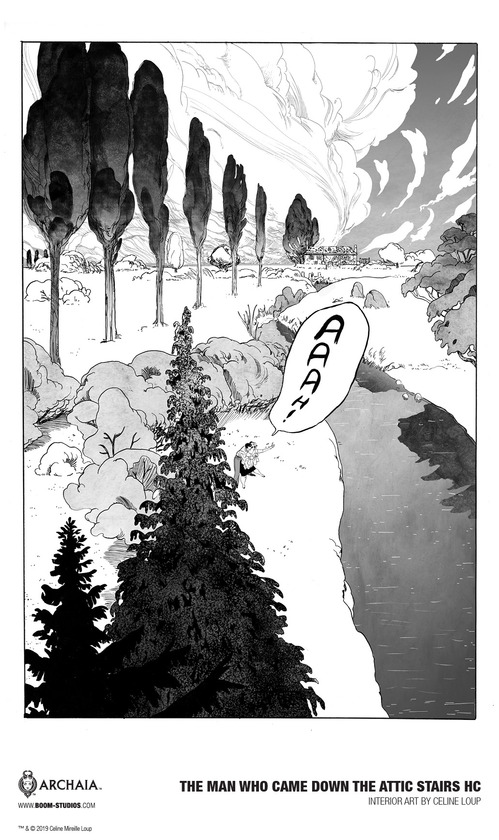 The Man Who Came Down the Attic Stairs Interior Art by Celine Loup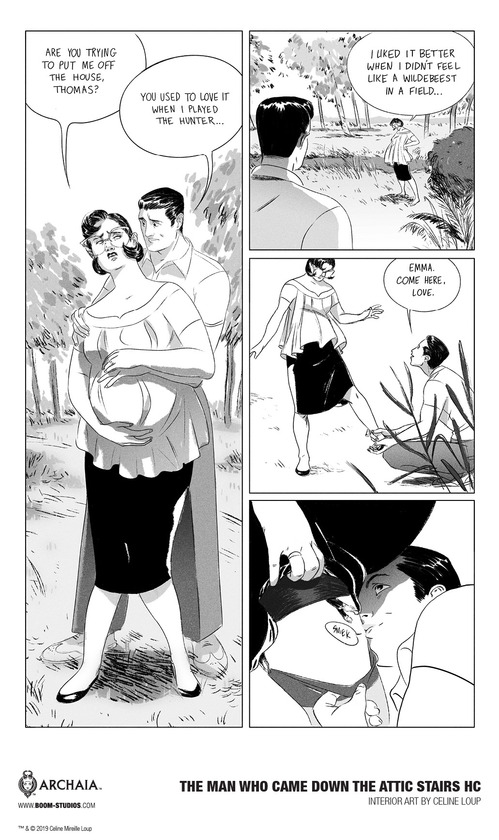 The Man Who Came Down the Attic Stairs Interior Art by Celine Loup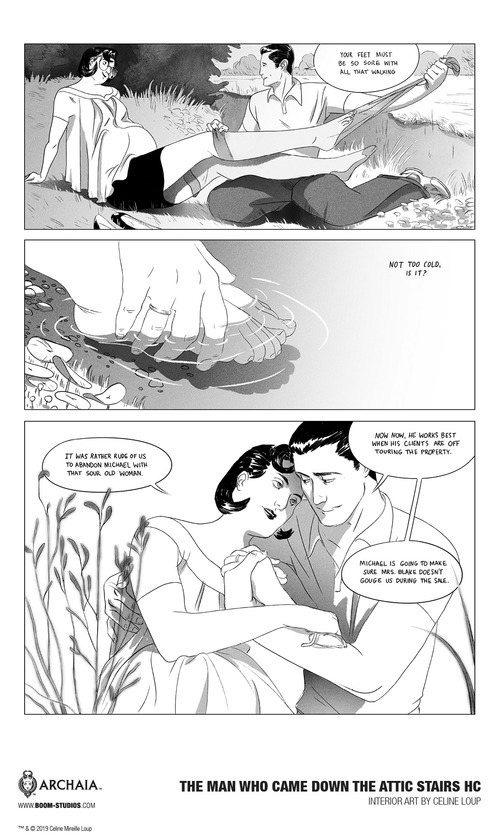 The Man Who Came Down the Attic Stairs Interior Art by Celine Loup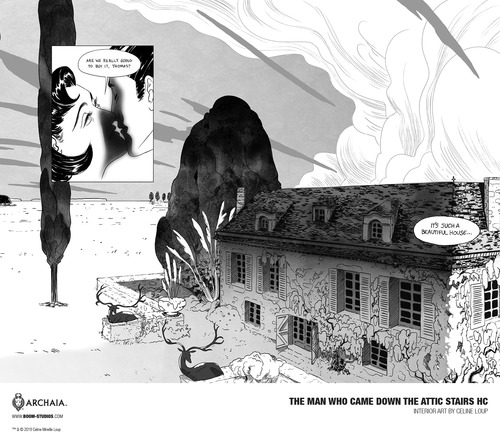 The Man Who Came Down the Attic Stairs Interior Art by Celine Loup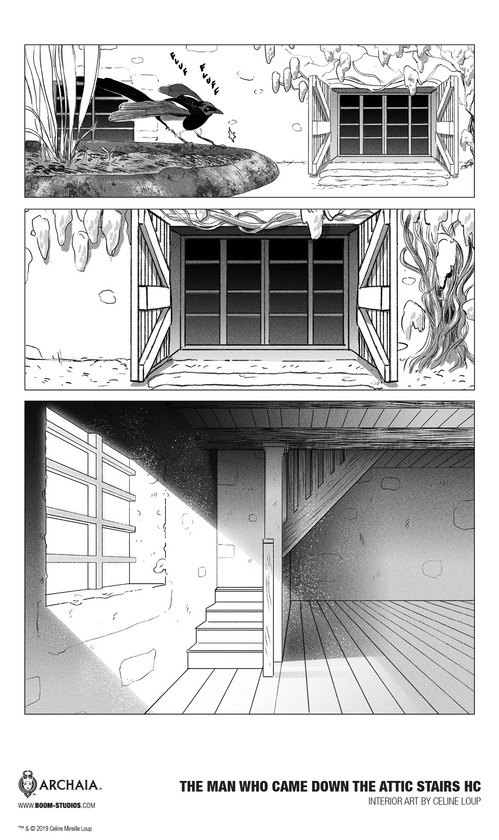 The Man Who Came Down the Attic Stairs Interior Art by Celine Loup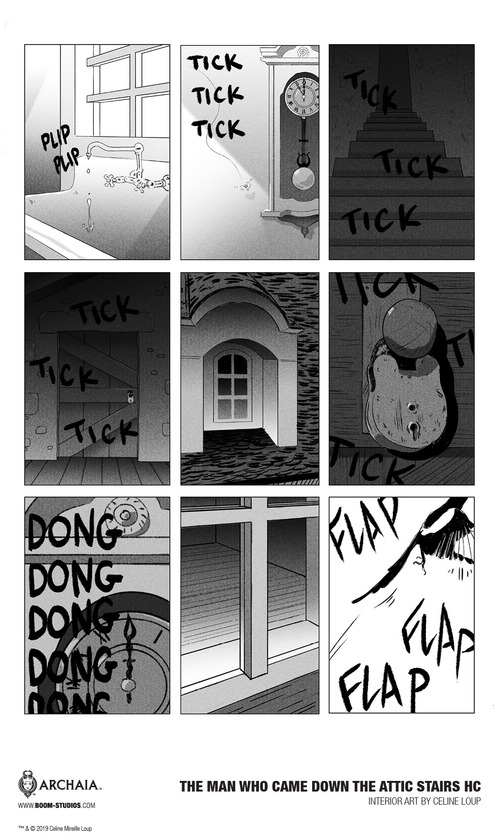 The Man Who Came Down the Attic Stairs Interior Art by Celine Loup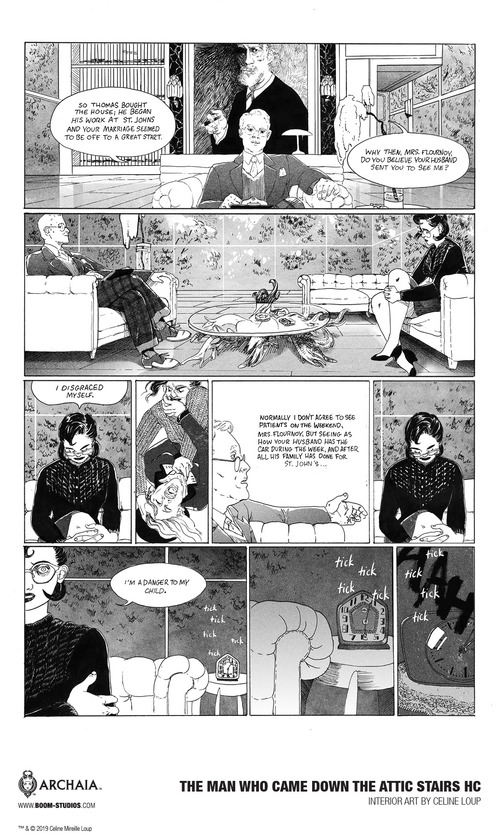 The Man Who Came Down the Attic Stairs Interior Art by Celine Loup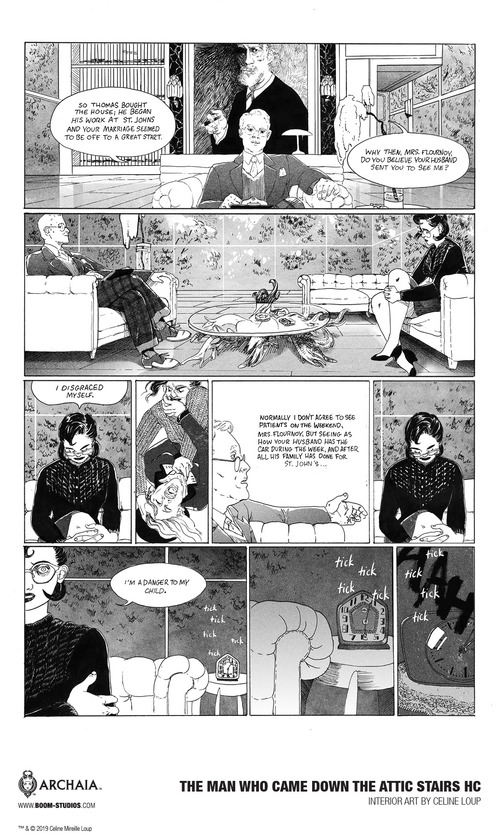 The Man Who Came Down the Attic Stairs Interior Art by Celine Loup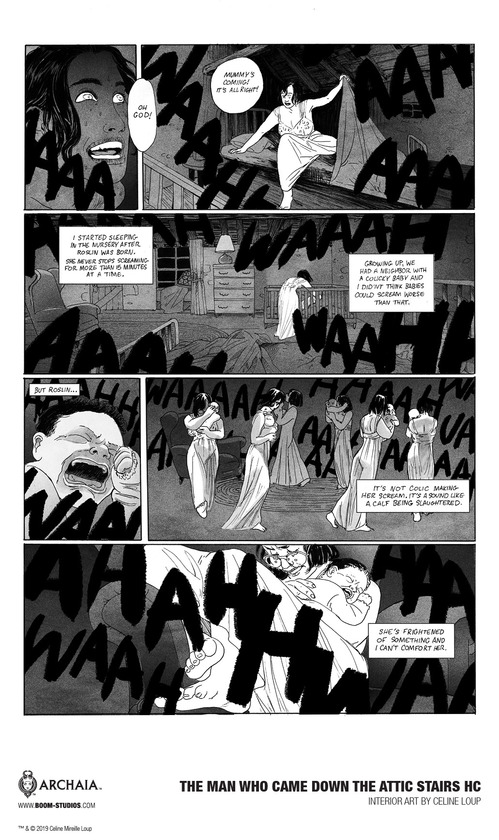 The Man Who Came Down the Attic Stairs Interior Art by Celine Loup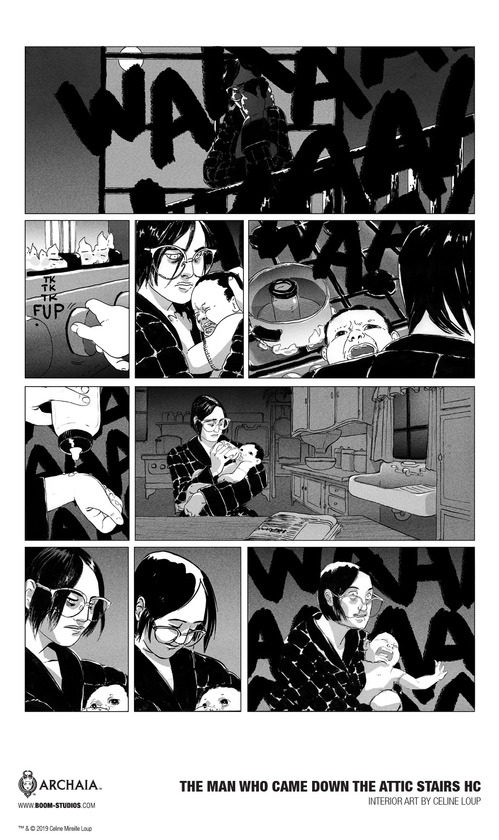 The Man Who Came Down the Attic Stairs Interior Art by Celine Loup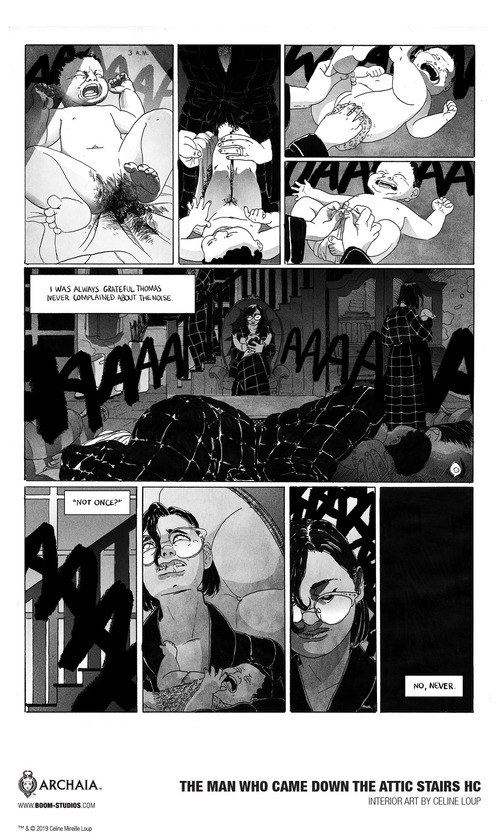 The Man Who Came Down the Attic Stairs Interior Art by Celine Loup

The Man Who Came Down the Attic Stairs Interior Art by Celine Loup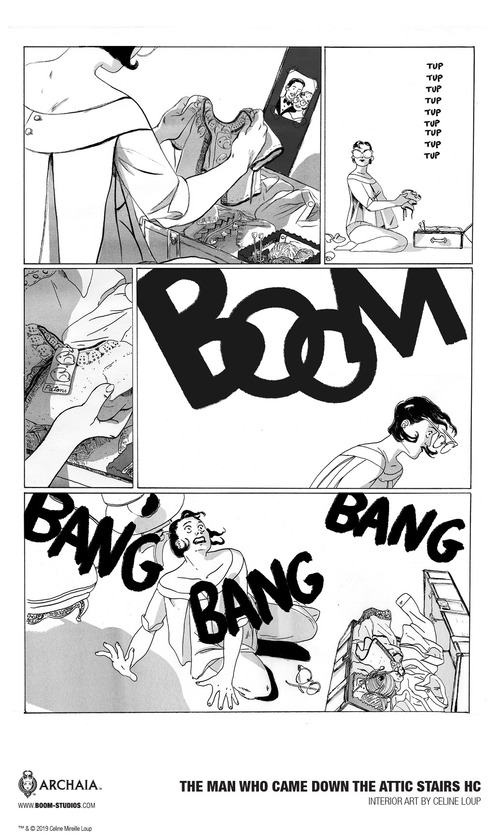 The Man Who Came Down the Attic Stairs Interior Art by Celine Loup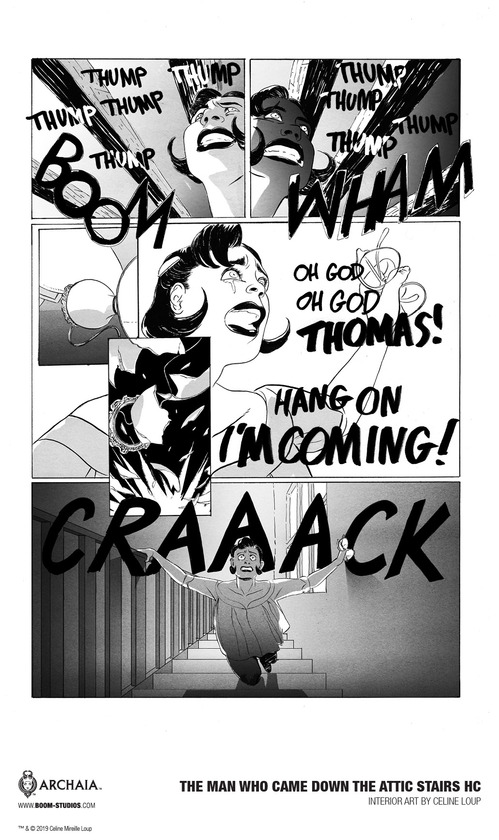 The Man Who Came Down the Attic Stairs Interior Art by Celine Loup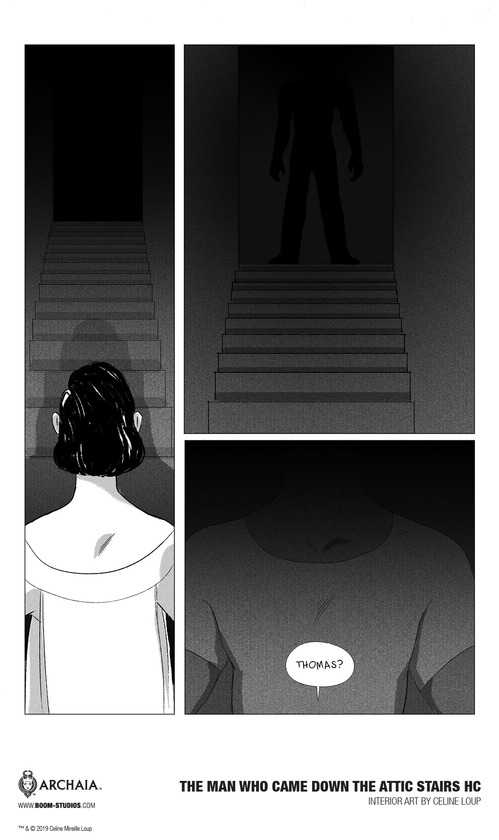 The Man Who Came Down the Attic Stairs Interior Art by Celine Loup