Last year, when Paste named Amazon's Transparent the most important new show of the year, we learned from director Jill Soloway that collaboration—and a redefinition of that very concept—is key when creative, brilliant people come together with a common goal. This message comes to mind in a conversation with three women—two prop stylists and one interior designer—who turned a small pop-up shop of their favorite items and collectibles into a full-blown vintage and modern home design store. In the same way that it takes an exceptional new series, like Transparent, to stand out among lots of great things happening in entertainment, it takes an incredibly special shop to stand out among the many unique and beloved stores in Nyack, New York—a destination for many shoppers in the Westchester area, where a sophisticated but funky artistic aesthetic practically permeates the sidewalks (and it's a favorite location for Hollywood film crews looking for a small-town, artsy vibe).
Paste caught up with Bette Blau, Christina Lane and Meryl Foster to talk about how they came together and turned three distinct passions and tastes into the Archive Home store, which launches its online store today.
Paste Magazine: Can you tell me the story of how you three met, and decided to open up this amazing store?
Christina Lane: We started as a pop up shop. I knew Bette and Meryl, but really, we were not friends. And the intention was not to become friends, but to sell stuff for the holidays. But we all had so much fun together and kinda fell in love. So here we are, still going, and it's two years later. All of us have very busy full time careers, but we love this and each other—it's very much like a family. We fight, and make up, and help each other, and try our best not to disappoint. And we're pretty good at that.
Bette Blau: Christina and I have known each other through styling for many years. We found out about our similar passion for collecting and antiques, and decided to try our hand at selling together. It was a very quick, last-minute decision to open the shop—and it's been a great experience.
Meryl and Christina knew one another in Nyack, and Christina invited Meryl to join us to complete and compliment the vintage and modern look of Archive Home. In a complete coincidence, Meryl and I knew one another from a mutual friend. We all have a great partnership.
Paste: I'm only recently learning about the major role prop stylists play in the entertainment and advertising industries. For someone unfamiliar with your craft, how would you describe the work you do?
Blau: Stylists gather and find the props for shoots. We then work with art directors and photographers and food stylists to create images. It is an exhilarating, sometimes exhausting and creative job.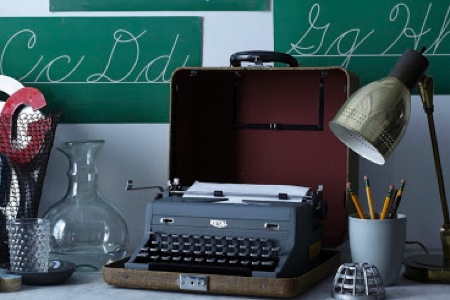 Vintage Smith-Corona Typewriter $85
Paste: Meryl, I know you work in interior designer for commercial and residential projects. I'd love to hear about your path to to this career. How did you decide, out of all the design fields, that this was a good fit for you?
Meryl Foster: After getting my undergraduate BFA, I went to Pratt Institute for my Masters in Interior Design. At Pratt, I had the good fortune to intern with a cutting edge design firm specializing in retail design, The Walker Group [now Walker Group/CNI]. When I finished my thesis, I presented my portfolio to the Head of Design at Walker Group and was accepted as a full time staff member. We were known as "Walker Groupies." It was an education in design that has really served me well.
Paste: "Walker Groupies" is hilarious. Bette and Christina, can either of you remember a particular moment that lead you to choosing this artistic career path? Did you always see yourself working with props, images, and photography in this way?
Blau: I went to the School of Visual Arts in NYC and studied fine arts and painting. While I was there, I worked in a tabletop store downtown that sold only white dishes. At that time, this was a special design store and the owner had amazing taste and style. I learned about styling there, started assisting, and found that, for me, it's like painting with objects. There is a huge amount of production involved, which I also love. The freedom of working freelance, doing creative projects and creating interesting and sometimes painterly photos kept me extremely interested and challenged. I just really love problem solving and styling.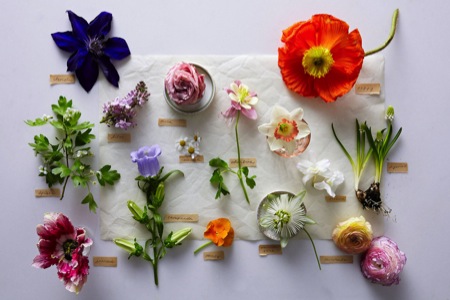 Photo Credit: Steven Randazzo
Lane: I became a prop stylist by accident. My youngest daughter was very ill with severe asthma, and I knew that I wouldn't be able to take a full time job, because she needed a lot of care for the first 10 years of her life. I had a friend who worked at Martha Stewart Living and she wanted to rent our house for a photo shoot. My husband is an architect and we have a sweet, small Greek revival house. At the time I was buying some collectibles and antiques to sell, since I loved doing this, and I wanted to work. So the staff at Martha was renting my house, and using my things, and buying what I had to sell. Watching them, I realized I could do this. Until then, I didn't even know styling was a job. Then I was hired to buy for Martha's prop library.
I did this for a year, and then I pitched a story idea that they hired me to produce and style, and they continued to hire me as a stylist. I started to put together a portfolio of my work and went to other magazines, and did the same thing—pitching stories. Country Living hired me for freelance work, and I became a contributing editor there for a couple years, which also allowed me to work for other clients. Eventually, when my daughter's health improved, I took a job on staff at Martha Stewart Living as a senior style editor, and loved that.
I'm freelancing again now, and I could not be happier. I'm so grateful to love my work, and be surrounded by incredible talent and beauty.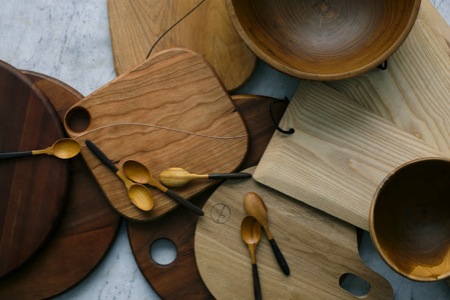 Photo Credit: Bette Blau
Paste: Bette, you also started a new blog recently with your husband. The images on What Bette Found are amazing—they feel very New York and somehow, also incredibly personal. With everything you already have on your plate, why did you decide to start this project?
Blau: The blog was such a natural shift for Steve and me. We have always wanted to collaborate, but were busy raising our kids, and didn't have a lot of time for creative work beyond our styling and photography careers. Once Steve and I started shooting together, we have been inspiring each other and pushing each other. It's been a great collaboration and I'm looking forward to seeing how it progresses and shifts over the next few years.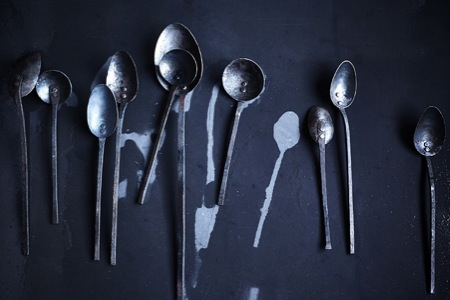 Paste: Meryl, I noticed that a lot of the items you sell are international—Mud Australia, those beautiful Turkish towels.
Foster: I love traveling and sourcing products from all over the world. It's an ever-changing collection that gets better and better over time.
Paste: How do you decide when a piece is right for the store?
Foster: My best buys and pieces that I know are right for the store, are items that I am incredibly excited about and crave to have in my own life. On one trip to Prague, I found the most amazing leather handbags. They were simple, functional and just so beautiful—good design. This past winter I sold beautiful upscale cashmere scarves from Nepal. Of course, Mud Australia is a staple for me. I started ordering from them when they first began selling in America.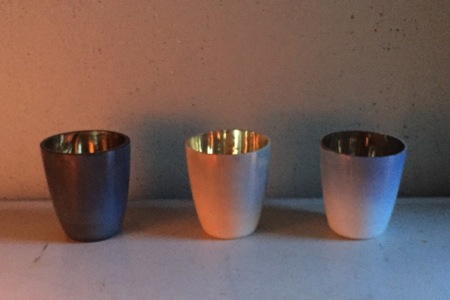 Silvered Mercury Finish Votives $12
Paste: How do you decide when a vintage piece is right for the store?
Blau: Choosing pieces for the store and styling is very different. Buying for the store is about what we imagine in our home. what we would feel comfortable living with, what moves us and, of course, what we know sells. We have learned so much about buying and selling in the past two years.
Lane: Yes, my rule for the shop is to only buy the things I would want for myself. Bette does the same, so sometimes we take things home, and sometimes we give it to the other, and sometimes neither one of us lets the other take it. It's kinda funny.
Paste: Has there ever been an item you loved too much to sell?
Lane: I love objects, but if I can't sell something it's because no one will buy it. I say this, but actually, if I know that I can never find something again, or if I bought something unaffordable inexpensively I might not let it go.
Blau: (laughs) Christina bought these large cylindrical glass vessels with spouts that she couldn't part with. They are amazing.
---
Archive Home Store is now online.
You can follow them on Twitter, Instagram, and Facebook.
---
Shannon M. Houston is Assistant TV Editor & a film critic at Paste, and a writer for Pink is the New Blog and Heart&Soul. This New York-based freelancer probably has more babies than you, but that's okay; you can still be friends. She welcomes all follows (and un-follows) on Twitter.