Watch Sharon Jones Groove in the New, Posthumous Video for "Sail On!"
Photo via Daptone, YouTube
Music
Video
Sharon Jones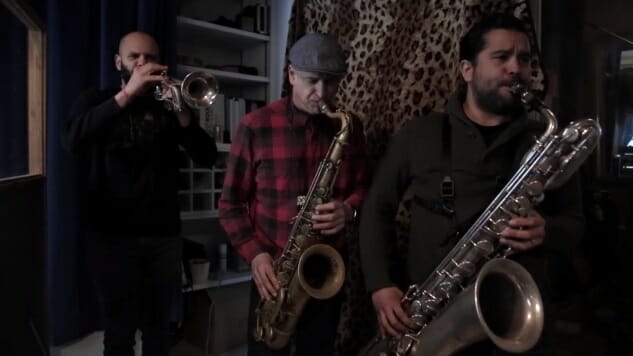 It's still rather heartbreaking to wake up on any given morning and remember that you're living in a world without Sharon Jones. The queen of soul and Daptone Records icon was a once-in-a-lifetime talent and live performance dynamo who compiled an incredible discography before she passed away at the end of 2016.
It's all the more easy to be reminded of Sharon these days, thanks to the posthumous release of her final album, Soul of a Woman, which has been out for a few weeks and nabbed a place on Paste's 50 best albums of 2017. The album is a combination of vintage-sounding Sharon Jones tracks, along with some more thoughtfully considered tracks on the second half, showcasing "Jones' ability to grind out pure emotion," as we wrote in the albums list.
Now, we've been gifted with another piece of content for the Sharon Jones completist—a new video for the uproarious track "Sail On!" from Soul of a Woman. It's a fascinating look into the recording studio, presumably Daptone's famous "House of Soul." Jones and co. all look quite laid-back, and it's almost shocking to see a live presence like hers delivering her vocals clad in a jacket and baseball cap. But the sound … well, the quality of the sound and performance is nothing short of fabulous. Check out the video for "Sail On!" above.