Waxahatchee's Katie Crutchfield and Kevin Morby Cover The Velvet Underground's "After Hours"
Photos by Jesse Riggins, Dusdin Condren
Music
News
The Velvet Underground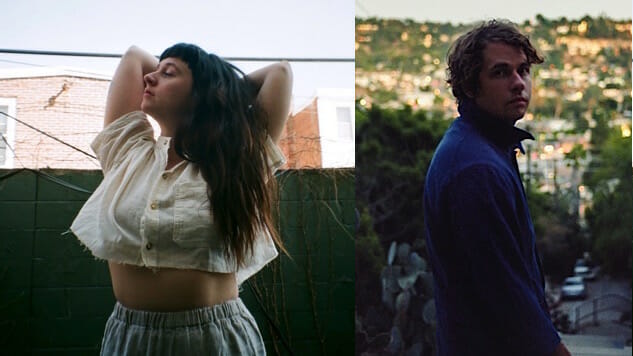 Kevin Morby is one of the best Lou Reed soundalikes there ever was, so it's only fitting that he cover The Velvet Underground every chance he gets, even if it's a song that Moe Tucker sings—that's where Katie Crutchfield of Waxahatchee comes in.
The dynamic duo toured together earlier this year around the time their respective albums came out, and fortunately for us, they've kept in touch. They covered The Velvets' "After Hours," which Crutchfield shared on her Tumblr. She tweeted the link, saying, "the world is a dark place. here's a cover of "after hours."
From start to finish, Crutchfield matches Tucker's innocent croon, and Morby takes over for a verse at some point. At the end, Morby comments, "So fun to play." Hopefully that means there are more Velvet Underground covers coming in the future.
Listen to the recording below, and find our picks for the 20 best Velvet Underground songs here.
the world is a dark place. here's a cover of "after hours" @kevinmorbyhttps://t.co/EllLGHPDG5

— waxahatchee (@k_crutchfield) October 19, 2017