Yes, The Breeders Will Have a New Album in 2018
As announced via Marc Maron's WTF podcast
Photos by Stephen Lovekin/Getty, Kevin Winter/Getty
Music
News
The Breeders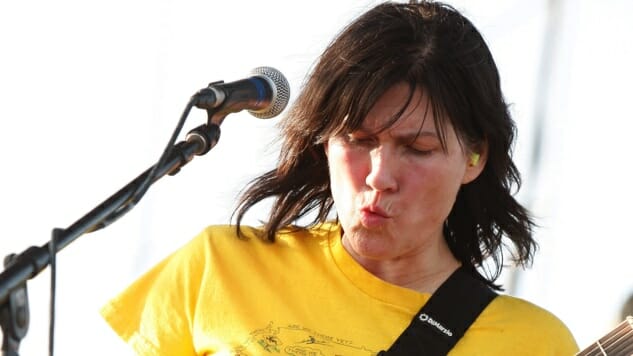 Last week, Marc Maron interviewed Ty Segall on his WTF podcast—and despite plenty of colorful language and crazy stories, there was no album reveal. This week, Maron brought on Kim Deal of The Breeders and there was an album reveal for 2018, delivered by Maron and later confirmed to Pitchfork by reps for The Breeders. In the new WTF episode, "Kim talks with Marc about all of that as well as her hard-fought sobriety and her reasons for coming around on digital music production," as the episode summary proudly announces. Deal also talks about trying to do college and that Steve Albini "recorded two of the songs drum-wise" on the new Breeders LP.
The Breeders just recently released their first single since 2009, "Wait in the Car." It's punchy, and it teases a new era for the band while featuring four of five members from the 1993 Last Splash lineup (Kim and Kelley Deal, Josephine Wiggs and Jim Macpherson) and maintaining a nostalgic '90s sound.
At the beginning of the episode, Maron is quick to cut to current events and explain that Louis C.K lied to him when Maron confronted C.K. about sexual misconduct rumors. And Maron believed C.K because, at the time, there were no women "attached" to the claims, no space for those women to tell their story. "It's just that the environment enabled the dismissiveness of it," as Maron says.
You can listen to the full episode in the player below, or on the WTF website here. Maron intros Deal at about 26:10, with their full conversation kicking off at the 27:50 mark.