The old maxim "you never get a second chance to make a first impression" doesn't necessarily hold true when it comes to authors. Many writers' debut novels get lost in the shuffle or later disowned as trial runs. It's always interesting, then, when an author chooses to revisit the world of his or her first novel in subsequent works. Though sequels are the norm in some genres (mystery, science fiction and fantasy especially), they're uncommon in the world of literary fiction. On the occasion when an author revisits their debut content, the results can be quite surprising. Here are 10 debut novels that sparked unusual sequels: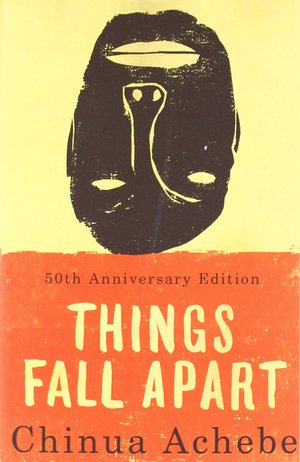 1. Things Fall Apart by Chinua Achebe
Achebe burst onto the literary scene with his debut novel Things Fall Apart, a searing indictment of colonialism in Africa. The mournful story focuses on Okonkwo, a village leader struggling to deal with a changing Africa amidst European rule. Achebe's next novel, No Longer at Ease, explores similar themes in a new way. While Things remains rooted in village life, No Longer at Ease follows Okonkwo's grandson, who left the village for education in England and later settled in the big city of Lagos. Though the settings differ, both books explore the soul of traditional Nigerian life in conflict with English interference. The novels share another link, taking their titles from works of poetry: Things Fall Apart comes from the famous Yeats poem "The Second Coming," while No Longer at Ease draws its title from the T.S. Eliot poem "The Journey of the Magi."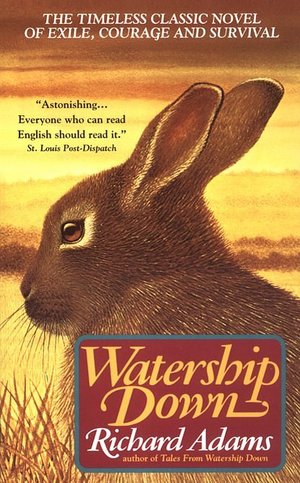 2. Watership Down by Richard Adams
Adams' novel began its life as a series of bedtime stories told to his daughters. Taking cues from his observations of actual rabbit behavior, Adams constructed a whole society, complete with a rabbit language, social structure and mythology. The plot in Watership Down possesses a single story arc, but when Adams returned to the world of Hazel and Fiver, he eschewed a direct sequel in favor of further worldbuilding. Tales from Watership Down collects 19 short stories set in Adams' rabbit world. Though the last few tales deal with life after the events in the first book, most are stories from rabbit lore, adding to Adams' rich tapestry of mythology.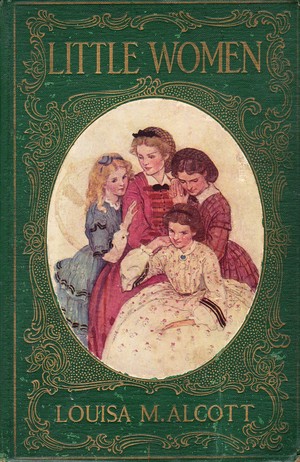 3. Little Women by Louisa May Alcott
Technically, Little Women was not Alcott's first book—she had already published several pulpy novels, as well as a collection of letters and some stories for children, under a pseudonym. Like her character Jo March, Alcott came into maturity as an author by abandoning tales of lurid romance for a more realistic take on life. Semi-autobiographical, Alcott's first novel published under her own name follows the lives of the March sisters in New England during the late 19th century. Alcott went on to expand this world in Little Men and Jo's Boys, which follow Jo March as she founds a school with her husband and then raises a family of her own. Though characters come and go, the books share Alcott's warm vision of family intimacy and striving for the common good.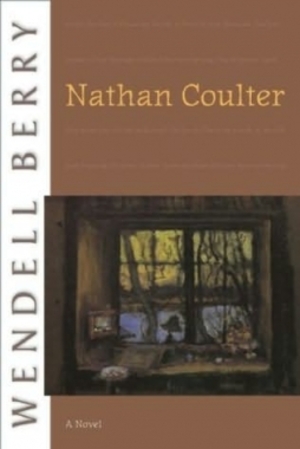 4. Nathan Coulter by Wendell Berry
Like his Southern compatriot William Faulkner, Berry excels at recreating the feel of small town life in the agrarian South. His Port William series of novels, beginning with his debut work Nathan Coulter, chronicle life in a remote area of Kentucky where the people still have an intimate connection with the land. Nathan Coulter follows the title character as a young man, while his wife and their sons weave their way through many of the subsequent Port William stories. The exceedingly normal rhythms of life in the Coulter family help make Port William one of the great creations of 20th-century fiction.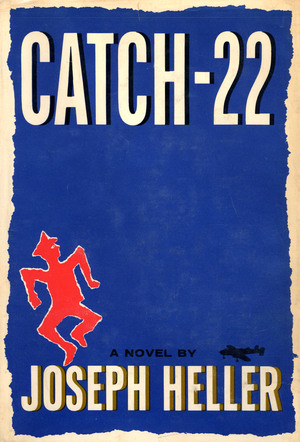 5. Catch-22 by Joseph Heller
Though he wrote seven novels, Heller will always be remembered for his first. Catch-22 rocked the literary world with its dark humor and bitter take on life in the military, so much so that its title has become synonymous with situations from which it is impossible to escape. Protagonist John Yossarian returns in Heller's novel Closing Time, written over 30 years after its predecessor. While Catch-22 follows Yossarian's attempts to escape life as a bombardier during World War II, Closing Time picks up 50 years later as he confronts life as an old man. More somber than Catch-22, the sequel nevertheless continues to explore the theme of death, an omnipresent shadow in Yossarian's world.
6. The Outsiders by S.E. Hinton
Written while Hinton was still in high school, The Outsiders is one of the rare books that authentically captures the experience of being a teenager. Though set in 1960s Tulsa, the novel examines topics still fresh to the modern eye. Hinton never wrote a direct sequel to The Outsiders, but her follow up book That Was Then, This Is Now exists in the same world and wrestles with similar topics through the eyes of new characters. Hinton even nods to her debut work with the inclusion of Ponyboy Curtis, the protagonist of The Outsiders, who appears as the romantic rival to the protagonist in That Was Then.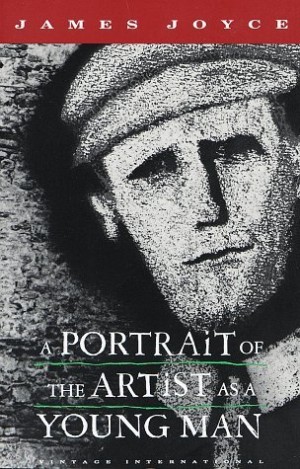 7. A Portrait of the Artist as a Young Man by James Joyce
As it traces Stephen Dedalus' development from child to young adult, the A Portrait of the Artist as a Young Man mimics in its style Dedalus' growing vocabulary and thought processes, creating a distinctive narrative voice. Joyce pushes this voice even further in his magnum opus Ulysses, the Dublin spin on The Odyssey that inhabits the same universe as Portrait. Though Leopold Bloom takes center stage in Ulysses, the first section again follows Stephen Dedalus as he continues his quest of self-discovery. Many interpret Dedalus as Joyce's fictional alias, his own disillusionment with Irish institutions mirrored in the struggles of his literary counterpart. If so, it makes sense that Joyce would return, if only for a little while, to the character who best expresses his beliefs.
8. The Small Rain by Madeleine L'Engle
Divided roughly into two timelines, Kairos (eternal time, which contains her science fiction tinged stories) and Chronos (regular time, where her more grounded stories take place), L'Engle's novels all dwell in a shared space. Though the convoluted world of the L'Engleverse began in earnest with her sixth novel A Wrinkle in Time, L'Engle would eventually go back and wrap her debut, The Small Rain, into the fold with a sequel. The Small Rain follows Katherine Forrester, a musically talented teen working towards a career as a concert pianist. It's sequel, A Severed Wasp, picks up Forrester's story as the woman is in her 70's. A Severed Wasp also features Suzy Austin Davidson and Josiah Davidson, characters from the Chronos timeline, which connects to the Kairos timeline through A Ring of Endless Light. If you think about it, Katherine Forrester is only a hop, skip and a tesseract away from battling the Black Thing on Camazotz.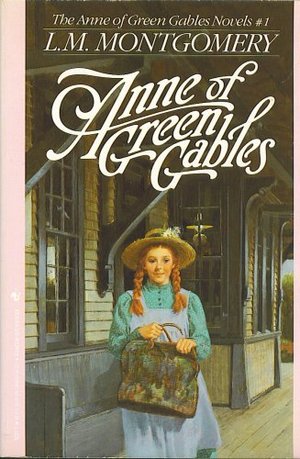 9. Anne of Green Gables by Lucy Maud Montgomery
Given the runaway success of her debut novel, perhaps it's no surprise that Montgomery returned to the story of Anne Shirley. While the original novel portrays Anne as a pre-teen and teenager, the subsequent books follow her as she goes off to college, starts teaching at a girl's school and eventually marries her childhood friend Gilbert. Though the overall arc of Anne's story follows familiar beats, Montgomery takes a fair amount of chances in her writing (Anne of Windy Poplars, for example, abandons the straightforward narrative of the other novels in favor of an epistolary style). Montgomery continued writing books in which the famed redhead only played a small part, including three novels about Anne's children and two sets of short stories about the other inhabitants in the small town of Avonlea.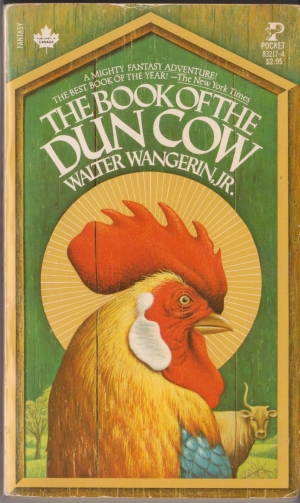 10. The Book of the Dun Cow by Walter Wangerin, Jr.
The Book of the Dun Cow is a difficult novel to pin down. It won an award from The New York Times as a children's book and was the first (and only) paperback winner of the National Book Award for Science Fiction, yet it is neither science fiction nor a book for children. Despite its central concept (talking animals defend the earth from a giant Wyrm), it's not a fantasy story either, though it certainly uses the trappings of one. At its heart, the novel is an exploration of community—a rich and satisfying story of how sacrifice and forgiveness can help hold evil at bay. Since the novel ends with the Wyrm seemingly defeated, a sequel would be hard to pull off and, on the surface, unnecessary. Wangerin worked around these difficulties by making the follow up novel, The Book of Sorrows, even stranger. Chauntecleer the Rooster and his followers have defeated the Wyrm, so their struggles turn inward as they deal with the deaths of their companions. Dark and off-putting, the book failed to match its predecessor's success but has since come to be appreciated as one of the most daring sequels ever writt