The history of comics is a long one and making a list of the 15 best duos is an almost impossible task. No doubt some names were forgotten and perhaps others don't deserve such a high honor. This list comes with a few caveats. To be even considered, the writer/artist duo must have worked on more than one book together or else Brian K. Vaughn would be on the list about four times. Also, no name was repeated, so some Silver Age writers and artists were unjustly excluded. Passionately disagree with something? That's why God invented the comments section. Happy reading.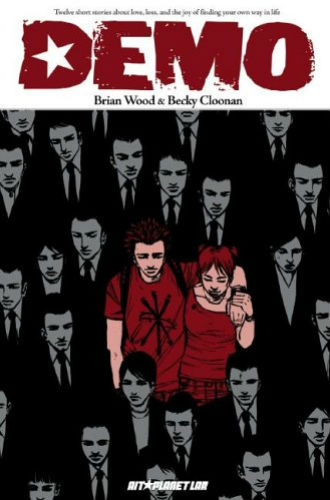 15. Brian Wood and Becky Cloonan
Works: Demo Vol. 1 & 2 (2003), Channel Zero: Jennie One (2003), Northlanders (2010)
Why they're worth reading: These two creators might lie in the periphery of some comic circles. Although their work together is limited, this artistic relationship not only thrust Brian Wood into mainstream comics but created one of the best examples of indie comics with Demo, which received two Eisner nominations. That's good enough for me.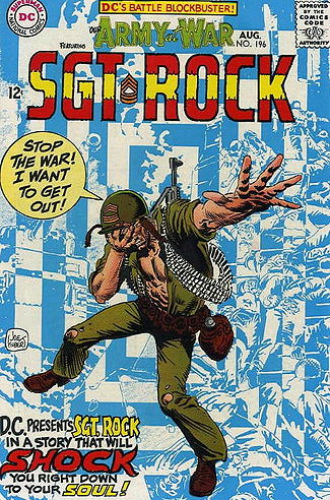 14. Robert Kanigher and Joe Kubert
Works: Our Army At War/Sgt. Rock (1959), Ragman (1976), Our Fighting Forces (1954)
Why they're worth reading: Many know Kanigher's influence on Silver Age comics including an epic 9-year run on Wonder Woman with Ross Andru, but Kanigher's work with Joe Kubert in the Golden Age left a lasting impression. Kanigher created his most famous character, Sgt. Rock, with Joe Kubert in Our Army at War #83. This duo's military work is some of the greatest The Golden Age has to offer.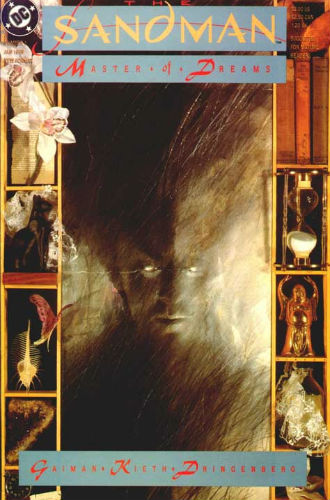 13. Neil Gaiman and Dave McKean
Works: Violent Cases (1987), Black Orchid (1988), The Sandman (1989), The Tragical Comedy or Comical Tragedy of Mr. Punch (1994), Coraline (2002)
Why they're worth reading: This artistic friendship is one rare example of collaborations that go beyond comics. In Neil Gaiman's creative infancy, the young writer collaborated most frequently with his friend, Dave McKean. McKean later offered cover art for Gaiman's seminal work, Sandman, illustrated some of Gaiman's children picture books such as Caroline, and even provided concept art for Neverwhere, a television show created by Gaiman. With an artistic reach that crosses several mediums, this one's a given.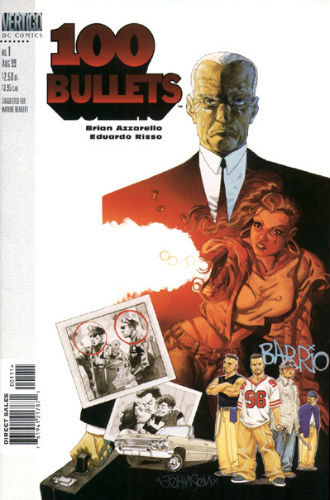 12. Brian Azzarello and Eduardo Risso
Works: Johnny Double (1998), 100 Bullets (1999), Spaceman (2011)
Why they're worth reading: It's the mark of great creative team when it's hard to imagine an artist or writer working with anyone else. Although Azzarello has worked with some amazing artists (let us never forget the amazing work of Lee Bermejo), Azzarello and Eduardo Risso created a crime epic, which the genre rarely sees in comic form. The duo's recent work with Spaceman also shows that they're not just one-hit wonders, but the real deal.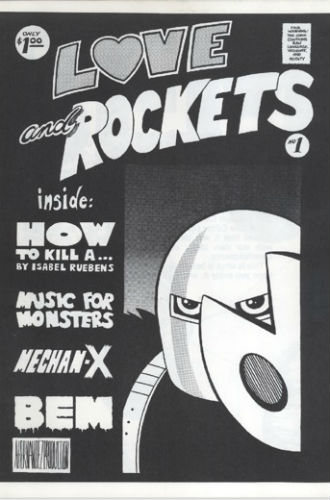 11. Jamie Hernandez and Gilbert Hernandez
Works: Love and Rockets (1981)
Why they're worth reading: Although these two technically only collaborated on one title under the name, Los Hernandez Brothers (including some work by their brother, Mario), Love and Rockets helped gain legitimacy for indie comics in the American market. Also, the book is the greatest example of characterization in comics. Even apart, Gilbert created amazing works such as Palomar and Sloth, but their origins forever lie with Love and Rockets. Plus there's a band named after their comic. How many creators can boast that?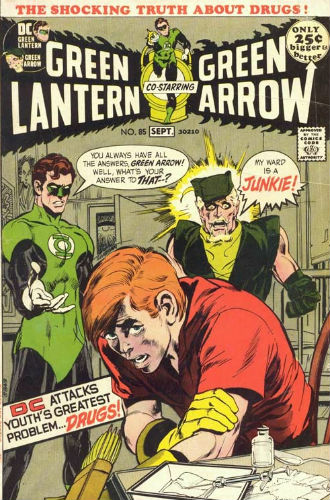 10. Dennis O'Neil and Neal Adams
Works: Batman (1970), Green Lantern (1970), The Flash (1972)
Why they're worth reading: Whatever happened to the campy, 1960s Batman? Dennis O'Neil and Neal Adams happened. This duo might be bad news for fans who enjoy their Bruce Wayne a little more happy and colorful, but for the lovers of the menacing and brooding Batman, you have these guys to thank. One of the team's well-known stories, which premiered in Green Lantern #85-86, depicted Green Lantern's ward, Roy "Speedy" Harper, as a heroin addict. This is one of the first examples of comics attempting to tackle controversial, contemporary issues, a tradition that is even more prevalent today.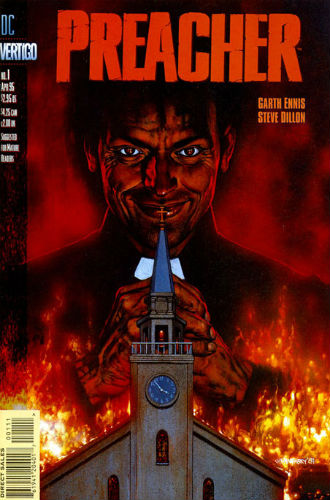 9. Garth Ennis and Steve Dillon
Works: Judge Dredd (1991), Hellblazer (1992), Preacher (1995), Punisher (2000)
Why they're worth reading: Garth Ennis and Steve Dillon are the comic version of the splat pack. Excessive violence is a necessity in their collaborations, and neither creator seems to mind too much. Most will cite Preacher as the team's most prominent work (which is hard to argue with), but have you seen some of the stuff in Punisher? It's not for the weak hearted. Although shock 'n' awe is common in these books, there's also something strangely human in the script and art. Well, maybe not Preacher. That book's just crazy.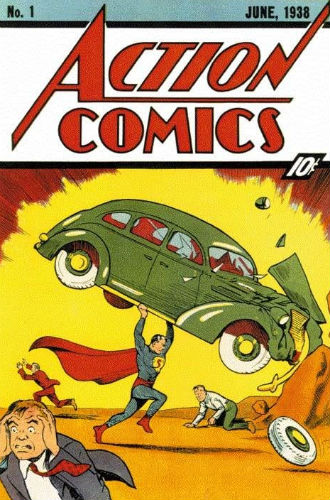 8. Jerry Siegel and Joe Shuster
Works: Action Comics (1938), Funnyman (1948)
Why they're worth reading: It's hard to not include this team. Creators of the modern superhero, Jerry Siegel and Joe Shuster's masterpiece, Superman, still thrives in American psyche as both a comic and cultural icon. The duo even created Slam Bradley, a character which premiered in Detective Comics #1. Unfortunately, the duo's success story ends there. After a successful run with Superman, the duo fell out with DC and tried to establish a new character with Funnyman, which ultimately failed. This duo is listed more for nostalgia than substance.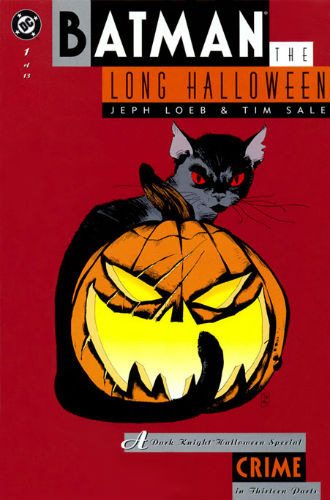 7. Jeff Loeb and Tim Sale
Works: Challengers of the Unknown Vol. 2 (1991), Batman: The Long Halloween (1996), Superman For All Seasons (1998), Spider-Man Blue (2002)
Why they're worth reading: There's a simple question I ask myself that determines whether I'll read a comic by Jeph Loeb: did Tim Sale illustrate it? There's something about these two creators that brings out the best in them. Loeb's Batman work and Marvel color series (Hulk: Grey, Daredevil: Yellow, Spider-Man: Blue) are some of the best examples of superhero comics. Separate they're good, together they're great.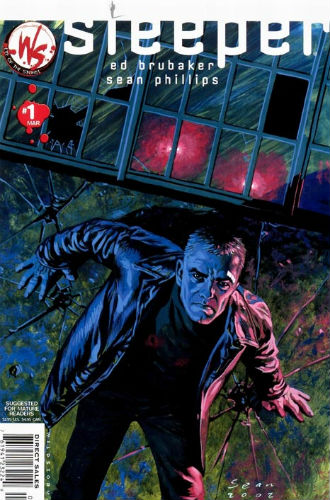 6. Ed Brubaker and Sean Philips
Works: Scene of the Crime (2000), Sleeper (2003), Criminal (2005), Incognito (2009), Fatale (2012)
Why they're worth reading: From issue one, this team has been all about crime fiction. Sometimes Brubaker weaves crime elements into superhero stories (or at least super-powered stories), other times it's just your traditional whodunit crime drama. Either way Sean Phillips heavy, dark lines and overall back alley mise en scène works perfectly with Brubaker's sleuth-filled scripts. Influenced by famous horror and crime writers of the past, Brubaker and Phillips create the epitome of the genre with every issue.
5. Brian Michael Bendis and Mark Bagley
Works: Ultimate Spider-Man/Ultimate Comics: Spider-Man (2000), The Pulse (2004), Mighty Avengers (2007), Brilliant (2011)
Why they're worth reading: Perhaps the most appealing thing about Brian Michael Bendis and Mark Bagley's relationship is its Silver Age nostalgia. Not so much in the comics themselves, but each other's commitment to one title. The Marvel team broke records with Ultimate Spider-Man being the longest continuing creative team on any comic ever, surpassing Stan Lee and Jack Kirby on Fantastic Four. The fifth seed is well-deserved.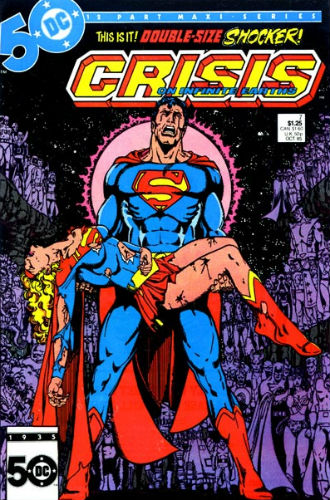 4. Marv Wolfman and George Pérez
Works: The New Teen Titans (1980), Crisis On Infinite Earths (1985)
Why they're worth reading: As the number gets higher, placing these teams becomes more arbitrary. This team could easily make a bid for a higher position. Marv Wolfman and George Peréz were kings of DC comics in the 80s. Responsible for creating the decade's most memorable characters, including Raven, Starfire and Cybrog, Wolfman and Peréz successfully re-imagined the Teen Titans and created on of the most important events in DC history, Crisis on Infinite Earths.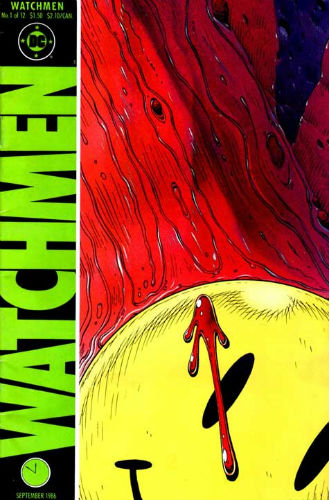 3. Alan Moore and Dave Gibbons
Works: For The Man Who Has Everything (1985), Mogo Doesn't Socialize (1985) Watchmen (1986)
Why they're worth reading: We all knew that everyone's favorite long-bearded comic writer was going to make it on the list somewhere. There are many, many artists that could rest along side Alan Moore, but Moore's work with Gibbons redefined how writers, artists, editors and readers think about comics. I could just say Watchman and that would be enough, but I'll provide even more examples. A lot of Moore's DC superhero work is overshadowed by his amazing Batman story, The Killing Joke, but Moore and Gibbons created the planet-sized Green Lantern, Mogo, and the Kirby Award-nominated Superman story, For The Man Who Has Everything. Did I mention Watchmen?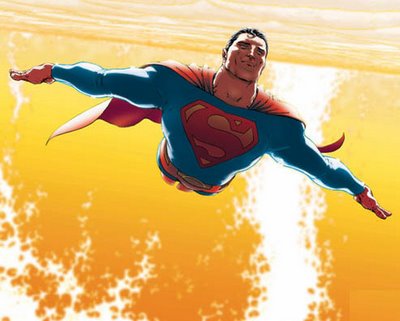 2. Grant Morrison and Frank Quitely
Works: Flex Mentallo (1996), JLA: Earth 2 (2000), New X-Men (2001), All-Star Superman (2005), Batman and Robin (2009)
Why they're worth reading: Now, I know I might catch some flak for placing Grant Morrison before Alan Moore, but he's been honored by the Queen of England, so at least her majesty agrees with me. Morrison has created some amazing stories in his extensive career, but none quite captured the creative energy of comics like New X-Men and All-Star Superman. Morrison has an ability to get at what makes comics great and make us fall in love with characters all over again, even ones who are more than 70 years old. Combine that with Quitely's breathtaking artwork, and there's no equal. Well, except for these guys…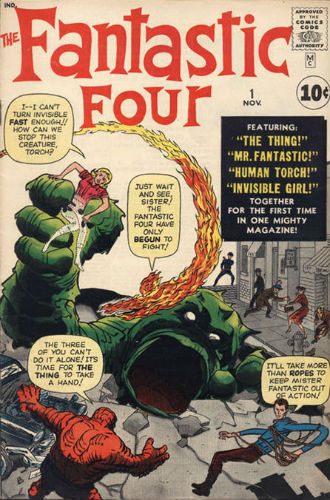 1. Stan Lee and Jack Kirby
Works: Tales to Astonish (1959), Fantastic Four (1961), The Incredible Hulk (1962), Journey Into Mystery (1962), Sgt. Fury and his Howling Commandos, (1963), Avengers (1963), Tales of Suspense (1963), The X-Men (1963)
Why they're worth reading: Before I get too far into gushing over these two, I would like to note that Steve Ditko and Joe Simon could easily have held this spot as well. They are comic giants and deserve a mention, but Stan Lee and Jack Kirby are the pair of legend. We can fight and gripe about Stan Lee's antiquated writing style but no one has influenced comics more than these two. Together they created almost the entire modern Marvel Universe with characters like Iron Man, Nick Fury, the Fantastic Four, the Hulk, the X-Men. Kirby has inspired leagues of comic book artists (see Gilbert Hernandez), and without Stan Lee, Marvel might not even exist. The purity and nostalgia of Stan Lee and Jack Kirby's work is the most important catalog in comic history. When it comes to this duo, there is no close second.