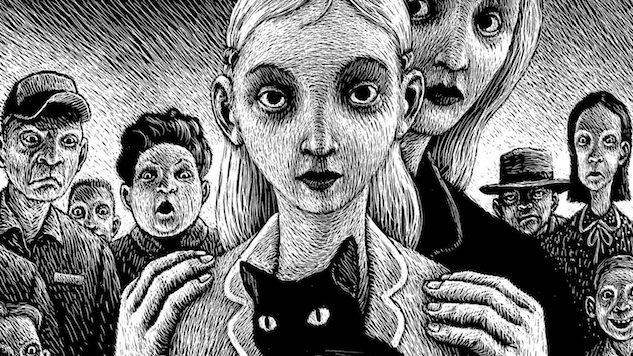 October is officially Halloween season. For some, this is an opportunity for Twitter handle creAHHHH!tivity. For others, it's a chance to show off their babies in cute, culturally respectful costumes. For most of us, though, it's a time to seek out scares from our favorite forms of media.
Well, friends, Audiobooks are here to make your haunted day. Between the fact that literature has been serving up ghosts since the Castle of Otravo lied its way into infamy and the fact that the intimacy of narration increases a book's creep factor, there is no shortage of spooky listens to make your October a little less merry. In fact, there are so many eerie listens that I could make multiple lists and barely cover Stephen King's back catalog.
Which brings me to my caveats—or rather, the list of things this list does not contain. There's no Stephen King or Gone Girl-esque modern thrillers. There's no Poe or Shelley or Rice or other obvious classics. Everyone knows to look up those authors if they want a guaranteed scare.
The books below are easy to overlook. Some are so short they'll leave you quaking by the end of your morning commute. Some are so long you'll be listening past Thanksgiving. From ghosts to vampires to one woman's socially engineered madness, the specters in these audiobooks deliver solid October shivers.
Editor's note: Audiobooks are listed from shortest to longest runtime.

1. "The Yellow Wallpaper" by Charlotte Perkins Gilman
Narrator: Xe Sands
Run time: 36 minutes
Soundcloud (Creative Commons Recording, 2012)
"The Yellow Wallpaper" is often people's favorite spooky story, and for good reason—its brevity makes its tension not just sing, but stick. It's old enough now that it's in the public domain, which makes adaptations of it easy to come by. In prolific audiobook narrator Xe Sands' free recording of "this wonderful, dark, gothic story of a woman's descent into madness" from 2012, her reading is calm and reasonable until the last. But it's her discussion of why she chose to record it in the first place, included in the Soundcloud notes, that offers an even more compelling reason to give her version a listen:
[T]he dismissive language used in [the] summaries miss the point: that this story is a treatise on the attitudes toward women's mental health during this period (written in 1899). The narrator, who we are supposed to believe is unreliable, is actually perfectly coherent and early on in the story, likely a far better judge about what would actually help her. It is the ignorance and arrogance of her husband that is the unreliable narrator, for his filter regarding her condition and what would help it, cannot be trusted to give the reader an accurate picture of what ails his wife.
To see a narrator's care behind an audiobook is cool; to see Sands articulate the reasons she chose this specific project is critical.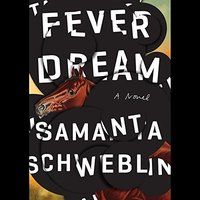 2. Fever Dream by Samanta Schweblin, translated by Megan McDowell
Narrator: Hillary Huber
Run time: 3 hours and 13 minutes
Audible | Libro.fm | Overdrive
Fever Dream is another short listen that will leave you satisfyingly unsettled with its brevity. Listening to the short clip below, it's clear how much of this novel, translated from Spanish and tackling environmental devastation as one of its main subjects, unfolds between the back-to-back lines of dialogue between the novel's main characters. On paper, that much dialogue makes it easy for the mind to completely flatten. But in audio, an experienced narrator like Hillary Huber can infuse each back-and-forth line with the pitches and cadences and uneasy emotions that will make them sing—or, as is the case with Fever Dream, slink and whisper and crawl. If you want to read a novel in translation, Schweblin's ominous Fever Dream is a fantastic place to start.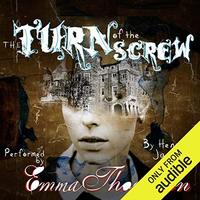 3. The Turn of the Screw by Henry James
Narrators: Richard Armitage and Emma Thompson
Run time: 4 hours and 40 minutes
Henry James' psychological Victorian cipher defies easy understanding, its horrors shifting and slithering into new shapes on every new reading. That it's been adapted to audio a dozen times, allowing you to hear talented narrators take on those shifts and slithers in a haunted governess' world, is a real gift. Any version will be worth your time, but if you have an Audible account—or if you want to try a free trial—their Audible Originals version is the perfect place to start. It features Richard Armitage in the authorial prologue and Emma Thompson as the governess, level-headed and reasonable even as her confidence in reality starts to slip.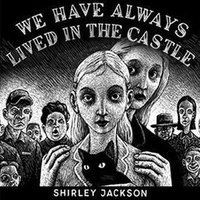 4. We Have Always Lived in the Castle by Shirley Jackson
Narrator: Bernadette Dunne
Run time: 5 hours and 32 minutes
Audible | Libro.fm | Overdrive
Any one of Shirley Jackson's haunting classics could be on this list in place of We Have Always Lived in the Castle (the terrific 2014 multicast recording of The Lottery, and Other Stories nearly edged this longer work out). But Merricat and Constance Blackwood's story is such a powerful example of Jackson's hold-your-breath-and-die-of-dread style and narrator Bernadette Dunne is such a strong casting choice that it deserved a spot on this list. In this recording, Dunne's reading of the Blackwood sisters' journey into witchy local legends is warm, her raspy voice swinging from Constance's obsessive cheerfulness to Merricat's childlike viciousness to Uncle Julian's befuddled rants to Charles' and the villagers' fearful meanness and spite so easily that it's almost impossible to realize not all is right with the Blackwood story. But then you do, and the dread that lingers even as the story ends is killer.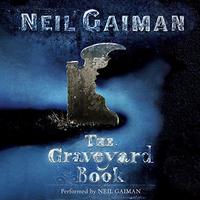 5. The Graveyard Book by Neil Gaiman
Narrator: Neil Gaiman
Run time: 7 hours and 47 minutes
Audible | Libro.fm | Overdrive
Neil Gaiman is especially talented when it comes to writing stories whose edges are crooked and bit ghastly. His narration, too, is strongest when he gets to revel in his own ghastliness, using those crooked edges as points of tension for his otherwise straightforward performance. For families who may want a spooky car ride listen, The Graveyard Book (also available as a full-cast recording) is the prime example of Gaiman at both his ghastly bests.
Should The Graveyard Book be old news, and should you be an adult listener who might want a little more body and/or aging horror mixed into your Ghastly Gaiman experience, The Ocean at the End of the Lane is a close second in the spooky listening category. (Conversely, should Gaiman in general be too much for any of the ages in your family, Victoria Schwab's new The City of Ghosts, narrated by Reba Buhr, is a fairly scare-free ghost story with an ending that the whole family can enjoy.)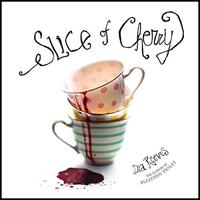 6. Bleeding Violet / Slice of Cherry by Dia Reeves
Narrator: Suzy Jackson
Run time: 9 hours and 25 minutes / 10 hours and 15 minutes
Dia Reeve's fictional Southern town of Portero is challenging to explain, but that's for the best. Portero is not a town to understand before walking through it in Reeves' pages, skin crawling more and more each minute. There is no specific order to listen to these books, and with Suzy Jackson as the deceptively cheerful, mildly accented narrator of both, there's no reason to recommend one over the other. Just know that if you want gore, sex and a spookiness that's squickier than not (Reeves' own word), Bleeding Violet and Slice of Cherry are the books for you. (And if you blaze through them and want to be unsettled even more, move straight on to Brenna Yovanoff's entire backlist.)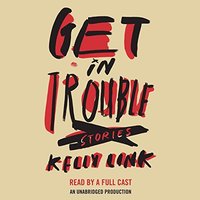 7. Get in Trouble (Stories) by Kelly Link
Narrators: Grace Blewer, Kirby Heyborne, Tara Sands, Robbie Daymond, Rebecca Lowman, Cassandra Campbell, Ish Klein, Susan Duerden, Kirsten Potter
Run time: 9 hours and 57 minutes
Audible | Libro.fm | Overdrive
Women have been writing unsettling, excellent, horror-adjacent short stories for centuries. Marie de France. Mary Shelley. Joyce Carol Oates. Angela Carter. Helen Oyeyemi. Mariana Enriquez. Carmen Maria Machado. So many exquisitely disturbing women writers, so little space to sing their creepy praises. But then there is Kelly Link, whose Pretty Monsters counts as one of the books I regularly buy in bulk just to hand out to friends and neighbors, and who just won a MacArthur Genius Grant for 2018. Her most recent collection of short stories, Get in Trouble, is brimming with as much suspense, horror, alarm, dread and general ghoulish glee as every collection before it, shining in audio with its strong narratorial cast (with Ish Klein's reading of "The New Boyfriend" as a particular stand out). You may not like all of these stories, but they will get comfortable under your skin.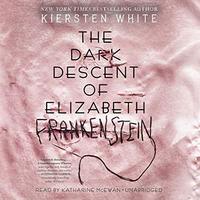 8. The Dark Descent of Elizabeth Frankenstein by Kiersten White
Narrator: Katharine MacEwan
Run time: 10 hours and 15 minutes
Audible | Libro.fm | Overdrive
Mary Shelley began a whole new genre with her teenaged publication of Frankenstein, and that original book, like so many other classics of English literature, is worth seeking out on audio. (Audible even has an exclusive version read by Dan Stevens that has 4,000+ positive reviews.) YA giant Kiersten White's newest release, The Dark Descent of Elizabeth Frankenstein, is just as worthy of your time. It offers the perspective of Victor Frankenstein's childhood companion, Elizabeth Lavenza, and examines with disturbing precision the darkness such a friendship would invite. Narrator Katharine MacEwan's performance is forceful and soothing at once, natural in the way that she doesn't need to move into different accents and pitches for the distinctions between the characters to still be cutting. By the time she reaches the Author's Note after the Epilogue, you will feel like Elizabeth Frankenstein is alive.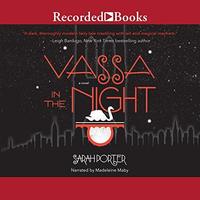 9. Vassa in the Night by Sarah Porter
Narrator: Madeleine Maby
Run time: 10 hours and 47 minutes
Russian folklore is rife for modern horror adaptations, what with its central antagonists being a witch who lives in a house built on giant chicken legs and a villain literally nicknamed The Deathless. But few contemporary adaptations have been as successful in their execution as Sarah Porter's gruesome Vassa in the Night, with its protagonist named after Vasilisa the Brave, a central heroine from the same Russian folklore. Its conflict is centered around Baba Yaga's chicken-leg witch's house, only it's transmuted into a child-devouring convenience store chain in this version. Vassa is language-smart and magically-odd—think the Fairyland books, but less twee—with Vassa's teen rage cutting the horror of the situation with enough lightness that even a fence of rotting skulls is tolerable to hear described. That narrator Madeleine Maby is doing the describing helps; her Vassa is sharp-tongued, her Baba vicious and her doll-familiar, Erg, adorably diabolical. You won't ever know where this audiobook is going, but your chest will be squeezing in healthy fear the entire time.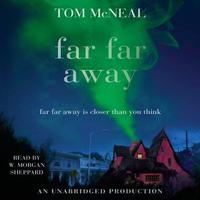 10. Far Far Away by Tom McNeal
Narrator: W. Morgan Sheppard
Run time: 10 hours and 58 minutes
Audible | Libro.fm | Overdrive
Far Far Away is a horrifying ghost story in which the ghost is the kindly storyteller (Jacob Grimm!) and the horror is hidden in the last place you'd think to look. Written to sound as much like a Grimm's tale as the title suggests, Far Far Away benefits from the audiobook treatment, a benefit multiplied tenfold by the warm gravitas of W. Morgan Sheppard's narration. From the opening line, the listener is made to feel as though Sheppard is sitting with them in front of a fire, reciting a tale that will keep them up all night. But while that image may sound cozy, don't forget: The Brothers Grimm are not famous for easy roads and happy endings, a fact which Far Far Away knows all too well.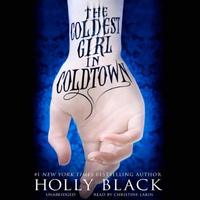 11. The Coldest Girl in Coldtown by Holly Black
Narrator: Christine Lakin
Run time: 12 hours and 6 minutes
Audible | Libro.fm | Overdrive
Holly Black is the queen of uncanny worldbuilding. While most of that worldbuilding is done with the goriest of fae mythology in mind, she has occasionally branched out—sometimes to con artists, sometimes to haunted dolls and sometimes, like in The Coldest Girl in Coldtown, to vampires. Decadent ones, who are the superstars of a new breed of YouTuber and who have taken over the American economy. Christine Lakin's performance of Tana's journey through this grungy world is pitched low with just enough vocal fry to make it feel like you are inside Tana's thoughts. Coldtown is a vampire story that feels simultaneously modern and classic, with vampires that are more human than animal (and all the creepier for it). For those who want to try something new, there is also a Booktrack edition, with Lakin's same narration backed by a spookily atmospheric soundtrack that brings Black's writing to even more undead life.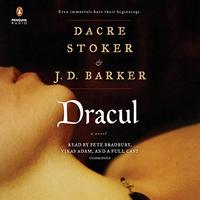 12. Dracul by Dacre Stoker and J.D. Barker
Narrators: Pete Bradbury (Narrator), Vikas Adam (Bram Stoker), Saskia Maarleveld, (Matilda Stoker), Raphael Corkhill (Thornley Stoker), Alana Kerr Collins (Ellen), Allan Corduner (Arminius Vambéry)
Run time: 16 hours and 25 minutes
Audible | Libro.fm | Overdrive
Bram Stoker's classic Dracula has an audio version narrated by Paste favorite Simon Vance, so you should check that out. But much like with Kiersten White's modern take on Frankenstein above, there are compelling reasons to give this update to a gothic classic a shot. For one, it was inspired by original notes and texts left behind by the original's author. For another, its audio production—done with a stable of high-caliber narrators taking on various characters in both Bram Stoker and Dracula's lives—is top notch. Vikas Adam, in the most major role as Bram Stoker, does a particularly riveting job, but the entire cast builds this contemporary prequel's sense of dread together.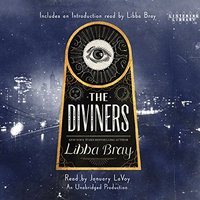 13. The Diviners (Series) by Libba Bray
Narrator: January LaVoy
Run time: 18 to 21 hours each
Audible | Libro.fm | Overdrive
Libba Bray's The Diviners series finds its way onto many of our audiobook lists here at Paste with good reason: narrator January LaVoy's performance is exceptional and worth praising at every opportunity. While previous lists have stressed both her versatility and the series' moral and patriotic complexity, I want to underscore its pervasive, spine-shattering creepiness here. From book one's Ouija board-loving serial killer ghost to book three's possessed asylum doctor terrorizing his ward, there is no end of unhinged ghosts and demons for a listener in desire this Halloween season. Just don't expect to sleep soundly if you give this series a listen.
---
Alexis Gunderson is a TV critic and audiobibiliophile whose writing has appeared on Forever Young Adult, Screener and Birth.Movies.Death. She'll go 10 rounds fighting for teens and intelligently executed genre fare to be taken seriously by pop culture. She can be found @AlexisKG.