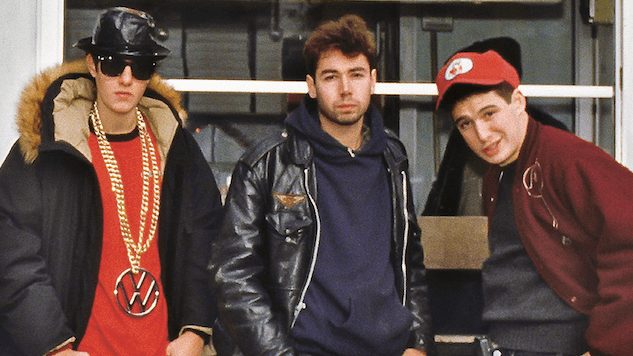 The first thing that makes a good audiobook is a good book, which is why many of the titles on this list appear elsewhere in Paste's "best of 2018" books coverage. A great audiobook, though, will offer something more than just an alternate path to enjoying a good story. From exceptional accents to dynamic performances to layered sound effects, that something extra contributes to a book's narrative in new ways.
This final list of the best audiobooks of 2018 celebrates the extra something the medium brings to the reading experience. These 20 titles—listed in order of runtime from 90 minutes to nearly 24 hours—deliver fantastic listening experiences across genres.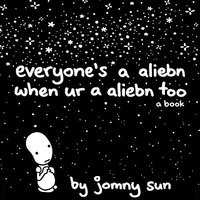 Everyone's a Aliebn When UR a Aliebn Too: A Book by jomny sun
Narrator: Jonny Sun (jomny sun)
Run time: 1 hour and 32 minutes
Audible | Libro.fm | Overdrive
Everyone's a Aliebn When UR a Aliebn Too was a phenomenon in 2017, one of the few genuinely incandescent spots of pure, bright loveliness that the year had to offer. But it wasn't until the end of January that @jomnysun's person, writer Jonny Sun, got the chance to send a (truly delightful) audio rendition of it out into the world. "SURPRISE!! i made an audiobook!!" he tweeted at his aliebn-loving fans on January 30. "i've always wanted to read the book to all of you, so i recorded this with an all new script that narrates what happens on each page!!" It's Twitter's best aliebn reading you a picture book you can't see with the most guileless, loving narration imaginable. You will listen to this one with a hand clutching your heart the entire hour and a half, so make sure you aren't about to be operating any heavy machinery when you turn it on.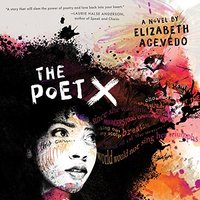 The Poet X by Elizabeth Acevedo
Narrator: Elizabeth Acevedo
Run time: 3 hours and 3 minutes
Audible | Libro.fm | Overdrive
Elizabeth Acevedo's bracingly fresh The Poet X is a novel in verse. But more precisely, it's a novel in spoken word verse, which makes the audio version of it—performed by the author herself—the perfect way to experience it. With Acevedo's powerful voice bringing narrator-poet Xiomara Batista to life, Harlem and Dominican teen girlhood burst alive. Xiomara's world is not an easy one, but it's exhilarating. And at only three and half hours long, this audiobook is one you'll return to again and again, catching new subtleties to the increasing confidence of X's bars—and new feelings about the love between X and Twin and the rest of her family and friends—each time.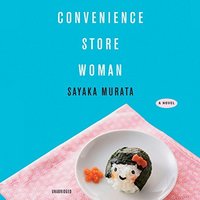 Convenience Store Woman by Sayaka Murata, translated by Ginny Tapley Takemori
Narrator: Nancy Wu
Run time: 3 hours and 21 minutes
Audible | Libro.fm | Overdrive
Getting to hear the Irasshaimase! greetings sprinkled throughout Sayaka Murata's unsettlingly anticlimactic short novel, Convenience Store Woman, with their proper Japanese inflection is one key to this audiobook's excellence. But Nancy Wu's bright, emotionally detached reading of protagonist Miss Furukura is what transforms the book into a harrowing look inside a potential sociopath's mind. Miss Furukura is a woman who slammed a shovel into a classmate's face as a child, because it seemed like the most efficient way to stop him from irritating everyone on the playground. That, despite what the many readers on Goodreads seem to think, is not a quirk, a fact which Wu's cold narration makes clear. Miss Furukura's dispassionate inner monologue would be enough to set her apart from neurotypical adult society, but Wu goes further, infusing every character in Miss Furukura's orbit with emotion and shining a floodlight on Miss Furukura's own psychosocial hollows.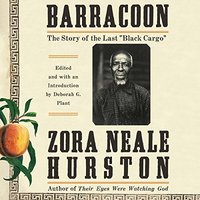 Barracoon: The Story of the Last "Black Cargo" by Zora Neale Hurston
Narrator: Robin Miles
Run time: 3 hours and 49 minutes
Audible | Libro.fm | Overdrive
Zora Neale Hurston is remembered as a novelist, but she was just as dedicated to documenting real experiences. Barracoon collects her interviews with Cudjo Lewis, one of the last known survivors of the Atlantic slave trade, whom she spent months interviewing at his home in Plateau, Alabama. His story, documented by Hurston in Lewis' specific vernacular, is performed here by audiobook great Robin Miles, who not only nails the accents but strikes the exact balance between the warmth in Hurston's internal narration and the conversational eccentricities of her spoken conversations with Lewis. A new Zora Neale Hurston book is something that by definition never happens, so don't sleep on this necessary, entertaining listen.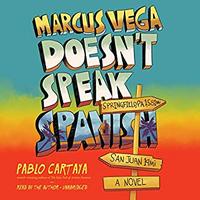 Marcus Vega Doesn't Speak Spanish by Pablo Cartaya
Narrator: Pablo Cartaya
Run time: 4 hours 35 minutes
Audible | Libro.fm | Overdrive
Pablo Cartaya reads his own middle grade story, which follows a six-foot-tall eighth grader visiting his paternal family in Puerto Rico, with an affectless tone that might start off sounding flat. But listeners will soon realize this is a façade covering the depth of feeling Marcus Vega hides, which his size and his need to protect his younger brother, Charlie, make him afraid to reveal. While Marcus may not speak Spanish, his family in Puerto Rico does, and Cartaya differentiates between their various Puerto Rican burrs and accents—and Marcus' white mom's flat mainlander accent—with flair. His portrayal of Charlie, who has Down Syndrome and speaks in a way that is challenging for their Puerto Rican family to understand, is also executed with consistency and care.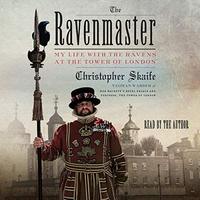 The Ravenmaster by Christopher Skaife
Narrator: Christopher Skaife
Run time: 6 hours and 39 minutes
Audible | Libro.fm | Overdrive
Yeoman Warder Christopher Skaife, Ravenmaster at the Tower of London, got his start in the world as a soldier, but The Ravenmaster: My Life with the Ravens at the Tower of London illustrates how lucky we are that he became a storyteller. Alternately a memoir, a natural history text, a comedy of errors, a story of the British Army, a story of the British Monarchy, a literary history of England, a literary history of America, a literary history of world mythology, a ghost story AND a collection of oddball character studies, Ravenmaster is clever and full of personality, just like the ravens themselves. This curious subject matter mashup makes perfect sense as a glittering whole with Skaife's narration, brimming with cheeky, Dover-accented warmth. As a bonus, the audiobook is punctuated by recordings of the Tower ravens, both caws and wingfalls, which bring to life the birds within the Tower walls Skaife adores.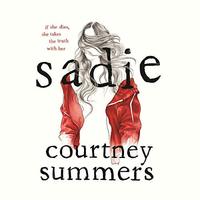 Sadie by Courtney Summers
Narrators: Rebecca Soler, Dan Bittner, Gabra Zackman, Fred Berman
Run time: 7 hours and 57 minutes
Audible | Libro.fm | Overdrive
Playing off the recent explosion of true crime podcasts, Courtney Summers frames Sadie as a meta-conversation across time between podcast subject Sadie Hunter—whose sister was found killed—and the resulting podcast about the murder. This novel works in print—Summers is a skilled writer—but it's tailor-made for audiobook treatment. Interestingly, that treatment is done here with the help of a full cast in both the podcast transcripts and the more traditional chapters from Sadie's perspective. Your mileage may vary on the success of this in the latter case, but even if full cast recordings aren't your preference, Sadie is worth checking out. Dan Bittner's podcast host is exasperatingly breathless about his "search" for the "truth," and Rebecca Soler's caustic performance of Sadie's inner monologue, contrasted with the audible frustration Sadie feels at the extreme stutter that keeps her from communicating with the world, makes this audiobook sing.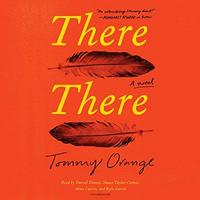 There, There by Tommy Orange
Narrators: Darrell Dennis, Shaun Taylor-Corbett, Alma Cuervo, Kyla Garcia
Run time: 8 hours
Audible | Libro.fm | Overdrive
Tommy Orange's debut, a multi-generational story centered on the Big Oakland Powwow, is a novel built by weaving narrative, experience, pain, love and family. So it makes sense that the audiobook would do some weaving of its own by employing multiple narrators to take tell the stories of Jacqui Red Feather, Dene Oxedene, Opal Viola Victoria Bear Shield and nine other voices in the scattered group's urban Oakland orbit. All four narrators infuse Orange's prose with the poetry it inherently contains, but none go overboard into caricature. The characters' voices flow from the speakers like they are the real, urban Native Americans Orange has written them to be. You might want to have a print copy of the book to re-read parts when you finish listening, but to miss out on the audio would be a loss.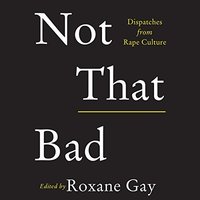 Not That Bad: Dispatches from Rape Culture edited by Roxane Gay
Narrators: Roxane Gay, Gabrielle Union, Ally Sheedy, Amy Jo Burns, Lyz Lenz, Claire Schwartz, Aubrey Hirsch, Jill Christman, Lynn Melnick, Brandon Taylor, Emma Smith-Stevens, A.J. McKenna, Lisa Mecham, Vanessa Mártir, xTx, Sophie Mayer, Nora Salem, V.L. Seek, Michelle Chen, Liz Rosema, Anthony Frame, Samhita Mukhopadhyay, Miriam Zoila Pérez, Zoe Medeiros, Sharisse Tracey, Stacey May Fowles, Elisabeth Fairfield Stokes, Meredith Talusan, Nicole Boyce, Elissa Bassist
Run time: 8 hours and 41 minutes
Audible | Libro.fm | Overdrive
This collection of essays from every angle of modern American rape culture, edited with palpable care by Roxane Gay, will be exhaustingly familiar to the majority of listeners. It's necessary reading, but it's also stomach-churning and impossible (at least emotionally) to finish in a single sitting. The audiobook version will hook you, especially when you discover how much emotional dimensionality each writer brings to their narration of their own first-person essay. Some read musically, some with rage, some with a studied flatness, some with no discernible style at all, but all make their experiences real. Use the audiobook as a tool to push through the most challenging narratives, with each writer's strength urging you into an ever-evolving state of empathy.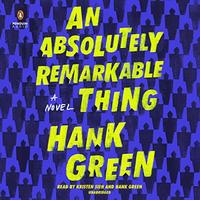 An Absolutely Remarkable Thing by Hank Green
Narrator: Kristen Sieh, Hank Green
Run time: 9 hours and 25 minutes
Audible | Libro.fm | Overdrive
An Absolutely Remarkable Thing's synopsis reads like your average, of-the-cultural-moment romp: Protagonist April May stumbles upon a 10-foot-tall metal sculpture that looks like a cross between a Transformer and a samurai. She dubs the robot sculpture "Carl," conducts a faux-serious interview with it that is uploaded to the internet and then becomes the international "Face of the Carls" when more statues are discovered across the globe. Kristen Sieh's reading of April May, acerbic and young, is the perfect audio conduit for Vlogbrother Hank Green's astonishing debut novel. As the surprise voice tagging in to finish April's story in the book's final moments, Green is also perfect in the role he plays—although to explain that role would be a spoiler. The book is entertaining in print, but don't miss this stand-out of the audiobook form; being entrenched in April's head as she navigates giant robots, global fame and existential crises adds valuable depth to a compelling work.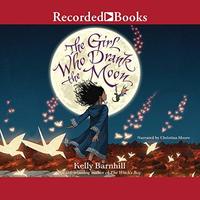 The Girl Who Drank the Moon by Kelly Barnhill
Narrator: Christina Moore
Run time: 9 hours and 31 minutes
Audible | Libro.fm | Overdrive
The story of a bog-inhabiting witch and her adopted baby ward, The Girl Who Drank the Moon tackles faith, fear, sorrow, superstition, goodness, grace, legacy, puberty and love—so much love! In narrator Christina Moore's dexterous hands, each declaration of love—whether taking the form of the irascible witch's aged voice or the bog monster's scritch or the tiny dragon's joyous chirrup—drives straight into the listener's soul. Listening to this Middle Grade novel is like having your beloved grandmother read aloud to you as you snuggle under a comfy quilt beneath the moonlight. It's just excellent, full stop.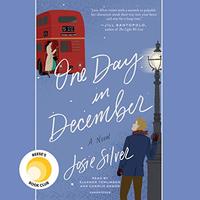 One Day in December by Josie Silver
Narrators: Eleanor Tomlinson and Charlie Anson
Run time: 10 hours and 27 minutes
Audible | Libro.fm | Overdrive
Josie Silver's One Day in December is the perfect rom-com to snuggle up with and enjoy at the end of the long year that was 2018. And with narrators Eleanor Tomlinson and Charlie Anson in your ears voicing time-crossed lovers, that snuggling will feel extra satisfying. Yes, British accents are catnip to American listeners, but the warmth of emotion Tomlinson and Anson feed into their narration is notable—even without taking their accents into account. Fair warning: This is a more of a "partying kids growing up" tale, so while the long-haul love story offers charm aplenty, don't be surprised that the full listen is a bit saucy. If you're the type of listener to like a bit of sauce with your romance, consider this a klaxon.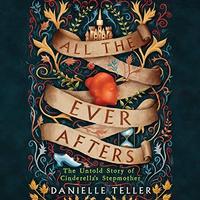 All the Ever Afters: The Untold Story of Cinderella's Stepmother by Danielle Teller
Narrator: Jane Copland
Run time: 10 hours and 50 minutes
Audible | Libro.fm | Overdrive
Danielle Teller dismantles the Evil Stepmother archetype in writing both the independent Agnes and the unforgiving, patriarchal world in which Agnes and her daughters—one pox-scarred, one biracial—are forced to survive. So it makes sense that only the most compelling of narrators could do the story justice. Jane Copland, with the wise patina she gives Agnes' present-day voice—and the subtle modulations of age, education and class she grants the men, women and children who rule Agnes' every movement from birth to death—is that narrator. In Copland's hands, no one—no matter how villainous—sounds clownish, but nor do any of them sound especially virtuous. They are all flawed and complex, demonstrating that All the Ever Afters is not an inversion of fairy tale archetypes, but a searing illumination of the cultural artifacts that force us to think in terms of such archetypes in the first place.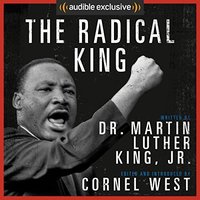 The Radical King by Martin Luther King, Jr. (edited by Dr. Cornel West)
Narrator: Dr. Cornel West, LeVar Burton, Mike Colter, Colman Domingo, Danny Glover, Gabourey Sidibe, Wanda Sykes, Leslie Odom, Jr. and Michael Kenneth Williams, Bahni Turpin, Robin Miles, Kevin Free
Run time: 11 hours and 13 minutes
Audible (Exclusive)
Earlier this year, Dr. Cornel West partnered with Audible Studios to produce an exclusive multicast version of his 2015 anthology, The Radical King. The 23 essays, sermons, speeches and assorted writings included in his curated anthology are performed by an ensemble of heavy hitters from both the acting and professional audiobook world. As I described in my review of the title, it's these 23 unique performances which prove to be the audiobook's greatest strength, placing Dr. King's famous words on new tongues as an "object lesson of both the universality and the specificity of the human experience" that gives them a "visceral clarity, a sharpness that makes it possible to understand that these speeches and sermons and essays are not historical record but living documents." Not one of the pieces in the collection sounds like Dr. King's original version, and in that, the lesson is to be found. Listen to this at home, listen in the car, listen with friends and family and—if you're bold enough—enemies.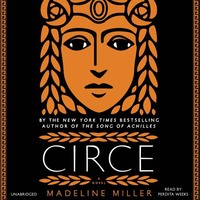 Circe by Madeline Miller
Narrator: Perdita Weeks
Run time: 12 hours and 8 minutes
Audible | Libro.fm | Overdrive
Madeline Miller's Greek mythology opus topped many best of 2018 lists (including Paste's best novels and best fantasy novels lists), so you might be familiar with the often dreamy, always infuriating story of the banished island-witch, Circe. But this lyrical novel deserves a second read, especially in the form of Perdita Weeks' audio performance. In the clip below, Circe describes the halls of Oceanus' gilded palace as "smoothed by centuries of divine heat," but she might as well be describing Weeks' soothing, almost preternaturally still narration. Her performance makes Circe's forced interiority a vibrant thing that roils with more life and imagination than any of the gods and nymphs whose worse behaviors never led to their own banishment.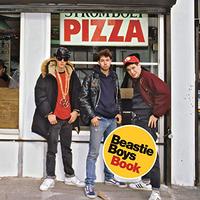 Beastie Boys Book by Michael Diamond and Adam Horovitz (and friends)
Narrators: Michael Diamond, Adam Horovitz and 42 of their creative celebrity friends
Run time: 12 hours and 41 minutes
Audible | Libro.fm | Overdrive
The Beastie Boys have never been a musical group to play by the rules, so it should come as no surprise that their opus of a hardcore/hip hop memoir, Beastie Boys Book, isn't interested in the rules either. Constructed from a series of warm essays written and narrated by the remaining band members, Michael Diamond (Mike D) and Adam Horovitz (Ad-Rock), this brick of a memoir also includes essays written and narrated by former bandmates (Kate Schellenbach, from the band's early hardcore days) and fans (Jonathan Lethem and Amy Poehler, the latter reviewing their entire oeuvre of music videos), Cookie Puss fanfic from Colson Whitehead, a cookbook from Roy Choi, half a dozen mixtape track listings from both Beasties…and a ton of love for their third bandmate, Adam Yauch (MCA), who they lost to cancer in 2012. This book tells the story of American pop culture over the last 30 years in a deep and fun way, which is made infinitely richer over audio. Gift it to everyone, but most importantly, gift it to yourself.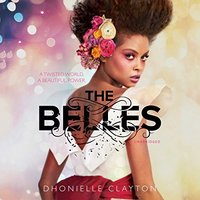 The Belles by Dhonielle Clayton
Narrator: Rosie Jones
Run time: 12 hours and 57 minutes
Audible | Libro.fm | Overdrive
Dhonielle Clayton weaves a glittering delicacy of the sharpest order with her debut novel, The Belles. The book takes the grotesquery of the consumerist patriarchy that shapes power and the social order in our actual world and, with a single click of the knob into unreality, turns it into a full-on horrorshow. Narrator Rosie Jones is a pitch-perfect choice for young protagonist Camellia Beauregard, a magic-wielding Belle who is at once a wide-eyed Pollyanna amazed by the world beyond the walls of her sheltered upbringing and a keen-eyed judge of the world's moral hypocrisy. For all that Camellia is a magical creature in a world of a morally and physically ravaged human majority, Jones imbues her narration with a sense of tender wonder and aesthetic clarity that makes Camellia relatably human. One might wish that Camellia uncovers the secrets hidden in plain sight a bit earlier than she does rather than leave all the good action for future installments, but the world of Orleans and the magic of the Belles is so mesmerizingly novel—and holds up such a provocative mirror to our own world—that, especially in Jones' talented hands, the long journey through the first book will feel plenty satisfying on its own.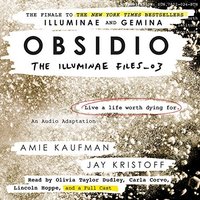 Obsidio by Amie Kaufman and Jay Kristoff
Narrators: Olivia Taylor Dudley, Johnathan McClain, Carla Corvo, MacCleod Andrews, Erin Spencer, Andrew Eiden, Lisa Cordileone, Lincoln Hoppe, Matthew Frow, Olivia Mackenzie-Smith and a full cast
Run time: 13 hours
The digital recording technology that makes audiobooks possible offers so much creative storytelling potential that it was only a matter of time before a producer got wise and found the right book to rocket the whole artform forward. That book? Amie Kaufman and Jay Kristoff's 2015 Illuminae, an experimental novel-in-computer-file set aboard a corrupted-AI-controlled spaceship hundreds of years in the future. The book's print version is a visually erratic feast, and the audio version took on a sprawling cast and major SFX production to match. Obsidio is the third and final installment of the YA sci-fi trilogy, and it's just as richly textured, thrillingly paced and surprisingly moving as the two that came before it. In its commitment to both the diversity of the casting and the complexity of the production, Obsidio reveals how compellingly human the future of audiobooks is.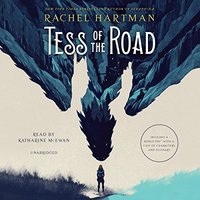 Tess of the Road by Rachel Hartman
Narrator: Katharine McEwan
Run time: 16 hours and 15 minutes
Audible | Libro.fm | Overdrive
Whether you've been a Rachel Hartman fan since her debut or you're new to the Seraphina author's dragon-filled Southlands, Tess of the Road is for you. Raw, angry and self-immolating, the titular Tess is not someone whose head is easy to live in. But in Katharine McEwan's empathetic narration, the traumas that led Tess to become a biting, feral person unknot themselves, healing both Tess and the listener. Tess suffers trauma that forcibly resets her life, but McEwan takes care to make both her heroine's suffering and healing equally grounded. And if that empathetic skill weren't enough, Weeks kills at Tess of the Road's bonus audio-friendly element: All the strange, serpentine lisping of the Quigutl language Tess speaks with her gender-fluid quigutl best friend, Pathka.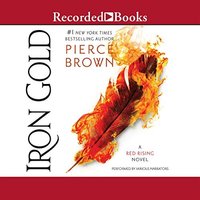 Iron Gold by Pierce Brown
Narrators: Tim Gerard Reynolds, John Curless, Julian Elfer, Aedin Moloney
Run time: 23 hours and 22 minutes
Pierce Brown's original Red Rising trilogy wrapped up in 2017, but the culmination of Darrow's uprising against the "Society" reigning over his space dystopia was less a conclusion than a transition to an entirely new brutality. Iron Gold, the first book in the Red Rising saga's second trilogy, picks up 10 years into the reconstruction period following Darrow's big victory. The novel reframes the whole world by pulling the lens back to incorporate three new players—a teen girl who's lost her family to the war's fallout; an ex-rebel thief and con artist; a fallen prince in exile—who are experiencing the new order in entirely different ways. As a result, the vocal talent for Iron Gold includes not only the first trilogy's accent-leaping narrator, Tim Gerard Reynolds (see the Red Rising excerpt below), but also John Curless as the heist man, Julian Elfer as the honorably aristocratic fallen prince and Aedin Moloney as the spitfire teen overcome by righteous grief. Trying to incorporate those characters' vast gulfs of difference without overwhelming the reader is an ambitious move on Brown's part, but between the world-building groundwork he laid in the first trilogy and the addition of Curless, Elfer and Moloney's new voices, that ambition is paying off.

Looking for more reading recommendations? Check out our lists of the best novels, best nonfiction books, best Young Adult novels, best fantasy novels and best book covers of 2018.
---
Alexis Gunderson is a TV critic and audiobibliophile whose writing has appeared on Forever Young Adult, Screener and Birth.Movies.Death. She'll go 10 rounds fighting for teens and intelligently executed genre fare to be taken seriously by pop culture. She can be found @AlexisKG.