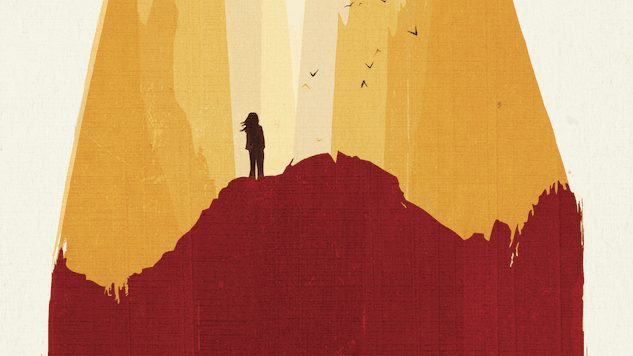 Our picks for the best books of February include everything from Zadie Smith's new essay collection to Jonathan Abrams' behind-the-scenes look at The Wire. This month also heralds many titles from our most anticipated books of 2018 list, giving you more than enough reasons to add new books to your shelves.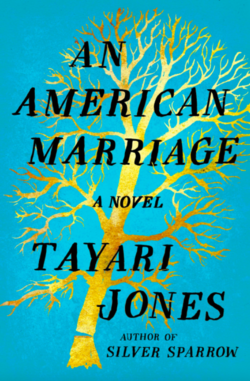 1. An American Marriage by Tayari Jones
Release Date: February 6th from Algonquin Books
Why You'll Love It: This utterly gripping novel from Tayari Jones explores marriage in an intimate and realistic way, making it an engaging read for both married and single audiences alike.
Description: Newlyweds Celestial and Roy are the embodiment of both the American Dream and the New South. He is a young executive, and she is an artist on the brink of an exciting career. But as they settle into the routine of their life together, they are ripped apart by circumstances neither could have imagined.
Roy is arrested and sentenced to 12 years for a crime Celestial knows he didn't commit. Though fiercely independent, Celestial finds herself bereft and unmoored, taking comfort in Andre, her childhood friend and best man at their wedding. As Roy's time in prison passes, she is unable to hold on to the love that has been her center. After five years, Roy's conviction is suddenly overturned, and he returns to Atlanta ready to resume their life together.
This stirring love story is a profoundly insightful look into the hearts and minds of three people who are at once bound and separated by forces beyond their control.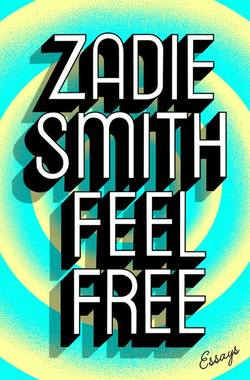 2. Feel Free by Zadie Smith
Release Date: February 6th from Penguin Press
Why You'll Love It: Because it's an essay collection by the brilliant Zadie Smith.
Description: Arranged into five sections—In the World, In the Audience, In the Gallery, On the Bookshelf and Feel Free—this new essay collection poses questions we immediately recognize. What is The Social Network—and Facebook itself—really about? "It's a cruel portrait of us: 500 million sentient people entrapped in the recent careless thoughts of a Harvard sophomore." Why do we love libraries? "Well-run libraries are filled with people because what a good library offers cannot be easily found elsewhere: an indoor public space in which you do not have to buy anything in order to stay." What will we tell our granddaughters about our collective failure to address global warming? "So I might say to her, look: the thing you have to appreciate is that we'd just been through a century of relativism and deconstruction, in which we were informed that most of our fondest-held principles were either uncertain or simple wishful thinking, and in many areas of our lives we had already been asked to accept that nothing is essential and everything changes—and this had taken the fight out of us somewhat."
Gathering in one place for the first time previously unpublished work, as well as already classic essays, such as "Joy" and "Find Your Beach," Feel Free offers a survey of important recent events in culture and politics, as well as Smith's own life. Equally at home in the world of good books and bad politics, Brooklyn-born rappers and the work of Swiss novelists, she is by turns wry, heartfelt, indignant and incisive—and never any less than perfect company. This is literary journalism at its zenith.

3. The Friend by Sigrid Nunez
Release Date: February 6th from Riverhead Books
Why You'll Love It: We'll always love a great human-canine relationship story, and Sigrid Nunez's novel delivers an enthralling, emotional tale.
Description: When a woman unexpectedly loses her lifelong best friend and mentor, she finds herself burdened with the unwanted dog he has left behind. Her own battle against grief is intensified by the mute suffering of the dog, a huge Great Dane traumatized by the inexplicable disappearance of its master, and by the threat of eviction: dogs are prohibited in her apartment building.
While others worry that grief has made her a victim of magical thinking, the woman refuses to be separated from the dog except for brief periods of time. Isolated from the rest of the world, increasingly obsessed with the dog's care, determined to read its mind and fathom its heart, she comes dangerously close to unraveling. But while troubles abound, rich and surprising rewards lie in store for both of them.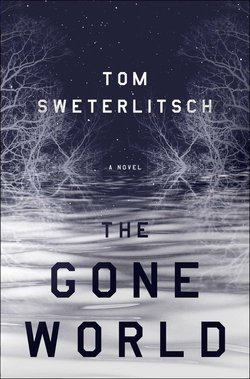 4. The Gone World by Tom Sweterlitsch
Release Date: February 6th from G.P. Putnam's Sons
Why You'll Love It: A novel pitched as Inception meets True Detective? Count us in! Plus, a film adaptation with District 9's Neill Blomkamp as the director is already in the works.
Description: Shannon Moss is part of a clandestine division within the Naval Criminal Investigative Service. In western Pennsylvania, 1997, she is assigned to solve the murder of a Navy SEAL's family—and to locate his vanished teenage daughter. Though she can't share the information with conventional law enforcement, Moss discovers that the missing SEAL was an astronaut aboard the spaceship U.S.S. Libra—a ship assumed lost to the currents of Deep Time. Moss knows first-hand the mental trauma of time-travel and believes the SEAL's experience with the future has triggered this violence.
Determined to find the missing girl and driven by a troubling connection from her own past, Moss travels ahead in time to explore possible versions of the future, seeking evidence to crack the present-day case. To her horror, the future reveals that it's not only the fate of a family that hinges on her work, for what she witnesses rising over time's horizon and hurtling toward the present is the Terminus: the terrifying and cataclysmic end of humanity itself.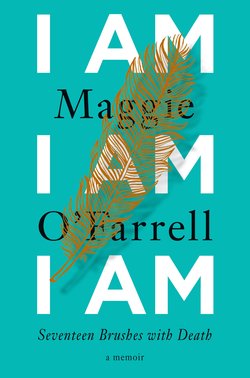 5. I Am, I Am, I Am: Seventeen Brushes with Death by Maggie O'Farrell
Release Date: February 6th from Knopf
Why You'll Love It: Anything by Maggie O'Farrell is well worth a read, but her memoir's captivating premise—it's told in near-death vignettes—makes it impossible to miss.
Description: I Am, I Am, I Am is Maggie O'Farrell's astonishing memoir of the near-death experiences that have punctuated and defined her life. The childhood illness that left her bedridden for a year, which she was not expected to survive. A teenage yearning to escape that nearly ended in disaster. An encounter with a disturbed man on a remote path. And, most terrifying of all, an ongoing, daily struggle to protect her daughter—for whom this book was written—from a condition that leaves her unimaginably vulnerable to life's myriad dangers.
Seventeen discrete encounters at different ages, in different locations, reveal a whole life in a series of tense, visceral snapshots. In taut prose that vibrates with electricity and restrained emotion, O'Farrell captures the perils running just beneath the surface, and illuminates the preciousness, beauty and mysteries of life itself.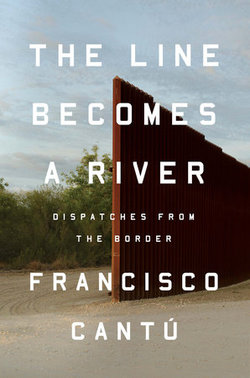 6. The Line Becomes a River: Dispatches from the Border by Francisco Cantú
Release Date: February 6th from Riverhead Books
Why You'll Love It: Francisco Cantú's timely book explores violence on both sides of the U.S.-Mexican border from a personal perspective, making it necessary reading in 2018.
Description: For Francisco Cantú, the border is in the blood: his mother, a park ranger and daughter of a Mexican immigrant, raised him in the scrublands of the Southwest. Haunted by the landscape of his youth, Cantú joins the Border Patrol. He and his partners are posted to remote regions crisscrossed by drug routes and smuggling corridors, where they learn to track other humans under blistering sun and through frigid nights. They haul in the dead and deliver to detention those they find alive. Cantú tries not to think where the stories go from there.
Plagued by nightmares, he abandons the Patrol for civilian life. But when an immigrant friend travels to Mexico to visit his dying mother and does not return, Cantú discovers that the border has migrated with him, and now he must know the whole story.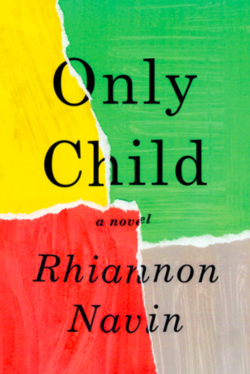 7. Only Child by Rhiannon Navin
Release Date: February 6th from Knopf
Why You'll Love It: Fans of Emma Donoghue's Room will adore the six-year-old narrator in Only Child, and the novel's take on a school shooting proves hauntingly relevant today.
Description: Squeezed into a coat closet with his classmates and teacher, first grader Zach Taylor can hear gunshots ringing through the halls of his school. A gunman has entered the building, taking 19 lives and irrevocably changing the very fabric of this close-knit community. While Zach's mother pursues a quest for justice against the shooter's parents, holding them responsible for their son's actions, Zach retreats into his super-secret hideout and loses himself in a world of books and art. Armed with his newfound understanding, and with the optimism and stubbornness only a child could have, Zach sets out on a captivating journey towards healing and forgiveness, determined to help the adults in his life rediscover the universal truths of love and compassion needed to pull them through their darkest hours.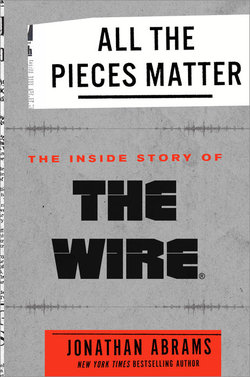 8. All the Pieces Matter: The Inside Story of The Wire by Jonathan Abrams
Release Date: February 13th from Crown Archetype
Why You'll Love It: If you love The Wire, you'll love this book. And if you've never seen the show, Jonathan Abrams will have you binge-watching the series within reading the first 20 pages.
Description: Since its final episode aired in 2008, HBO's acclaimed crime drama The Wire has only become more popular and influential. The issues it tackled, from the failures of the drug war and criminal justice system to systemic bias in law enforcement and other social institutions, have become more urgent and central to the national conversation. The show's actors, such as Idris Elba, Dominic West and Michael B. Jordan, have gone on to become major stars. Its creators and writers, including David Simon and Richard Price, have developed dedicated cult followings of their own. Universities use the show to teach everything from film theory to criminal justice to sociology. Politicians and activists reference it when discussing policy. When critics compile lists of the Greatest TV Shows of All Time, The Wire routinely takes the top spot. It is arguably one of the great works of art America has produced in the 20th century.
But while there has been a great deal of critical analysis of the show and its themes, until now there has never been a definitive, behind-the-scenes take on how it came to be made. With unparalleled access to all the key actors and writers involved in its creation, Jonathan Abrams tells the astonishing, compelling and complete account of The Wire, from its inception and creation through its end and powerful legacy.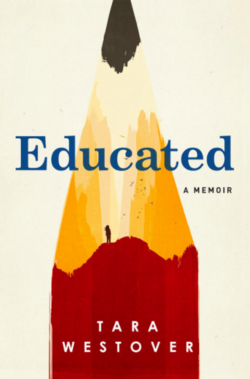 9. Educated by Tara Westover
Release Date: February 20th from Random House
Why You'll Love It: Tara Westover's extraordinary memoir is haunting in the best way, delivering a powerful coming-of-age saga.
Description: Tara Westover was 17 the first time she set foot in a classroom. Born to survivalists in the mountains of Idaho, she prepared for the end of the world by stockpiling home-canned peaches and sleeping with her "head-for-the-hills" bag. In the summer she stewed herbs for her mother, a midwife and healer, and in the winter she salvaged metal in her father's junkyard.
Her father distrusted the medical establishment, so Tara never saw a doctor or nurse. Gashes and concussions, even burns from explosions, were all treated at home with herbalism. The family was so isolated from mainstream society that there was no one to ensure the children received an education, and no one to intervene when an older brother became violent.
When another brother got himself into college and came back with news of the world beyond the mountain, Tara decided to try a new kind of life. She taught herself enough mathematics, grammar and science to take the ACT and was admitted to Brigham Young University. There, she studied psychology, politics, philosophy and history, learning for the first time about pivotal world events like the Holocaust and the Civil Rights Movement. Her quest for knowledge transformed her, taking her over oceans and across continents, to Harvard and to Cambridge University. Only then would she wonder if she'd traveled too far, if there was still a way home.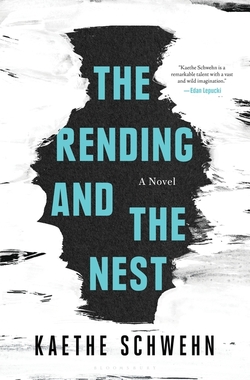 10. The Rending and the Nest by Kaethe Schwehn
Release Date: February 20th from Bloomsbury USA
Why You'll Love It: Kaethe Schwehn's post-apocalyptic novel delivers thrills and drama, tackling the question of what it means to love others in a broken world.
Description: When 95 percent of the earth's population disappears for no apparent reason, Mira does what she can to create some semblance of a life: She cobbles together a haphazard community named Zion, scavenges the Piles for supplies they might need and avoids loving anyone she can't afford to lose. She has everything under control. Almost.
Four years after the Rending, Mira's best friend, Lana, announces her pregnancy, the first since everything changed and a new source of hope for Mira. But when Lana gives birth to an inanimate object—and other women of Zion follow suit—the thin veil of normalcy Mira has thrown over her new life begins to fray. As the Zionites wrestle with the presence of these Babies, a confident outsider named Michael appears, proselytizing about the world beyond Zion. He lures Lana away and when she doesn't return, Mira must decide how much she's willing to let go in order to save her friend, her home and her own fraught pregnancy.